7 Amazing Ideas To Upgrade Your House With A Small Budget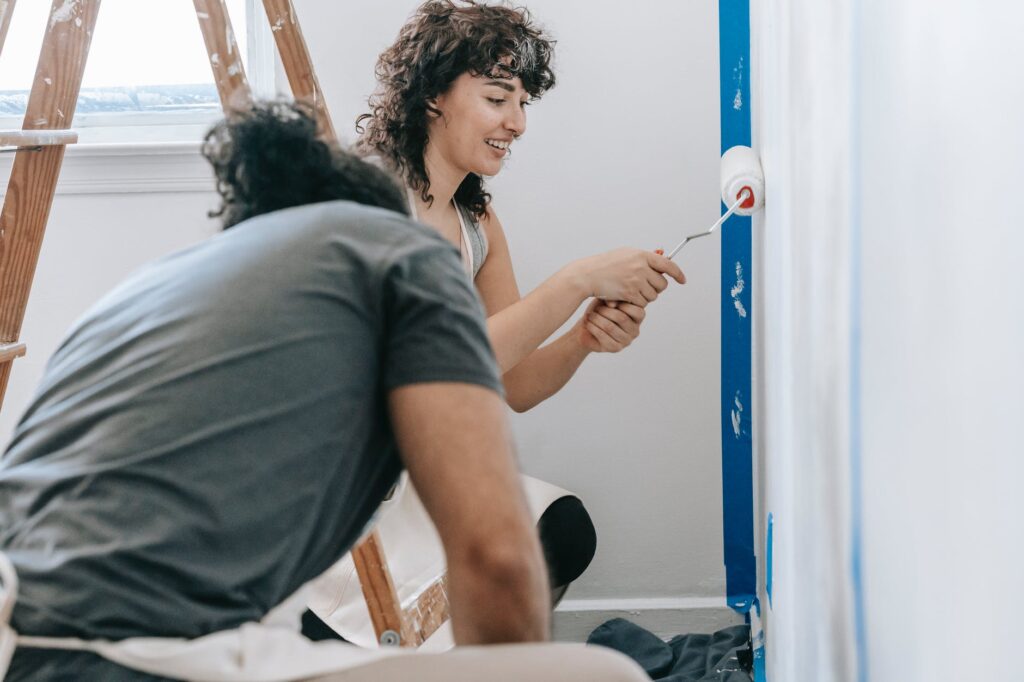 Source: https://www.pexels.com/photo/woman-painting-the-wall-7218016/
Many people are intimidated by doing home makeovers as they think that upgrading their home will make them spend a fortune.
Apparently, you don't need to break the bank just to give your home a new look. There are numerous ways how you transform your home big time while spending less. How? Here are some tips.

Update Your Cabinet Handles
Cabinet handles sure look small but they can make a huge difference in your home's aesthetics.
And sometimes, updating them is probably all you need to freshen up your home's look. That said, consider swapping out your generic or old cabinet handles for new simple yet stylish ones.
If you plan to change all of your cabinets' handles and you need to buy in bulk, coupons from https://www.swagbucks.com/shop/kohls-coupons will help you save a lot of money. With this, it's easier to buy more trendy handles for your home's makeover.

However, make sure that the handles match your rooms' color and theme too. If you want to play it safe, you can never go wrong with simple handles.
Repaint
Dirt and stains can build up on your walls and ceilings over time. And even if you frequently clean them, there will still come a time when your home's age will show through your home's paint, making it look shabby.

That said, sometimes, all you need is to repaint your home to give it a fresher look. But this will not only beautify your home but it can also improve your mood and increase your home's value too.

It's a simple yet very effective way of improving your home's aesthetics. Painting your main door alone is already a big boost for your home.

Add Plants
If you have a tight budget but you have a garden, take advantage of your plants and use them to improve your home's aesthetics.
By taking care of them alone, you'll be able to make the outer appearance of your home look more clean and eye-catching without spending a lot of money.

If you have flowering plants, don't let their flowers sit around until they wilt. Use them as an added decoration to your home. They will make any corner of your space livelier.

If you have extra dollars, add indoor plants to your home. They will not only improve your home's look but they can also help improve the air quality indoors.

Add Storage
Storage doesn't only help make your home tidy. It can also improve your home's aesthetics and even increase its value.

However, make sure that they're seen. Because, apparently, buyers are after homes with more storage space. One of the things you can do is to add floating shelves in a blank space on your wall. These will also help beautify your home.
The best part of it is that you don't need to spend much on it. In fact, you don't need to hire an professional to do it as you can find easy DIY guides online. All you need are the right tools and a few pieces of quality wood.

Fake Marble
Marble is a timeless material that will always make your home feel and look sophisticated. However, it doesn't come cheap. But the good news is, it's easy to fake it these days.
One of the ways you can do that is to test your DIY skills by combining leftover paint and high-gloss epoxy to recreate the lines and texture of marble.
With this, you'll be able to save approximately between $500 and $3,000. There are also wallpapers with marble designs that are worth considering too. But, you can only use them in selected areas in your home.

Use Wallpaper
Speaking of wallpaper, you can also use affordable peel-and-stick wallpapers to give your home a new look. Use them to create an accent wall in your room. Or, you can use them on your old drawers.

They're easy to stick and will hold for a long time. However, make sure to check their labels as some peel-and-stick wallpapers aren't created
equal – some are waterproof and some are not.
Also, carefully think of where you'll place it as moisture and frequent splashes of water might make the print fade over time.

Hide Outdoor Eyesores
Some details outside our house, such as pipes, can make our home look a bit shabby. And sometimes, hiding them might be the solution you need to improve your home's aesthetics.

To hide eyesores outside your home, you can add more plants to distract your guests' and passersby's eyes. Another great way to hide them is to use DIY rocks made out of cement or recycled paper.
They will not just disguise unwanted details outside your home but you can also get to improve your home's look without spending a fortune.

Frame Your Mirrors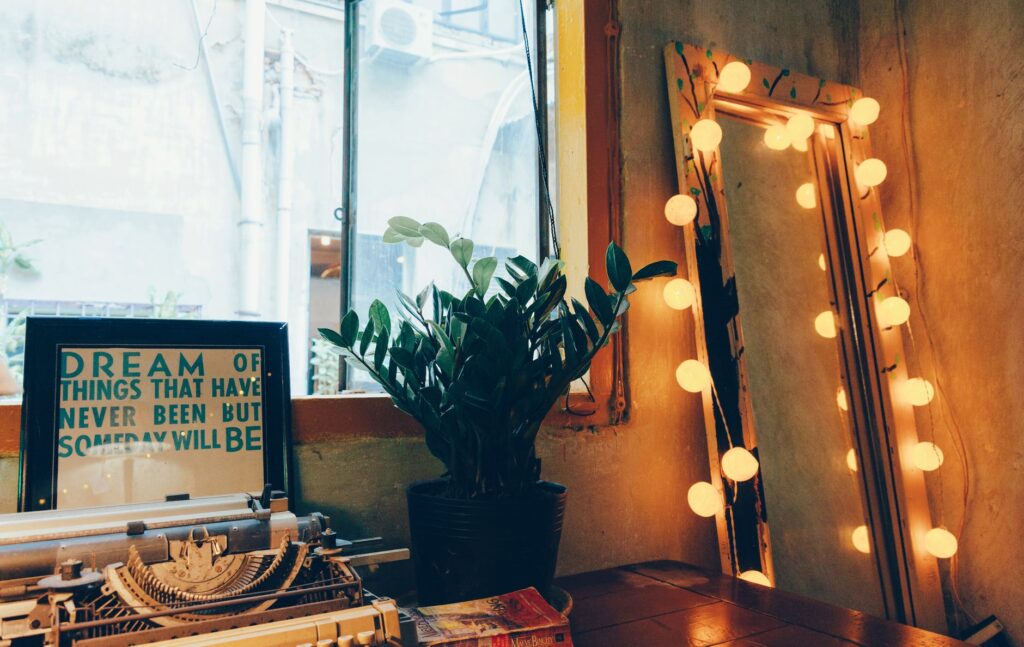 Source: https://www.pexels.com/photo/turned-on-vanity-mirror-near-leafed-plant-and-window-1629158/
Mirrors can make space look brighter and larger. However, most mirrors these days come with plain frames or none at all. And sometimes, they can look a bit boring over time.

If you want to spruce up your space but you're on a low budget, you can just add frames to your mirrors. This gives it, as well as your room, some personality.

If you want to play it safe, you can just add a simple framing to your mirrors by merely following its shape. If you want to go all out, though, there are plenty of ideas and guides online.

You can even add LED lights to your mirrors to add more sophistication to your room and help you capture bomb selfies. Mirrors with LED lights are, of course, functional too, especially if you're applying makeup or doing your skincare routine.

Replace or Add More Lighting
Speaking of lights, sometimes, all you need is to improve your lighting to beautify your space. Try to replace your lights with warmer ones for aesthetics and promote relaxation.
Or, try layering your lights instead to also highlight the details you want to emphasize. There are countless affordable options out there to improve your home. You don't need to go broke for it.