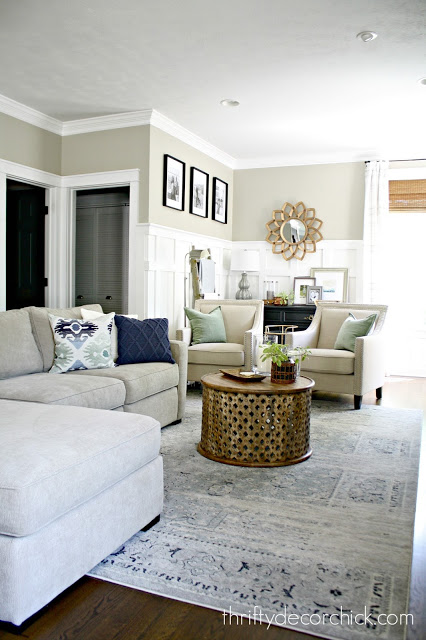 With more people spending time at home than ever before, there has been an underlying emphasis on the importance of your home environment and a lot more people updating their decor.
There seems to be various styles growing in popularity, and they may not be for everyone. Here I am going to share my predictions for 2021 interior design trends.
Rattan Furniture
Logging onto social media I can see that a lot of homes are now incorporating rattan furniture, online searches have increased by an impressive 809% during lockdown.
Is it the feeling of rattan furniture that can bring a sense of being on holiday that has caused this surge in interest?
Or has the natural and textured look back in fashion? It could be both.
Biophilic Design
A technical term to describe the design and architecture movement that focuses on the innate human connection to nature. It incorporated nature at the core of the design.
With more people living in cities, and science proving that nature makes us feel better and is beneficial to our health, it's a direction that is more than just stylish.
Along with a growing interest in biophilic design, the colour green has increased in popularity. Green kitchens and walls are now on trend, is this related to the research that has proven that the colour green can decrease heart rate and relieve stress?
Mid-Century Modern
With many interior design trends coming and going, there is one that seems to stay. Mid-Century Modern has stood the test of time and doesn't seem to be going out of fashion anytime soon, the style provides inspiration for hotels, restaurants, bars, TV & movie sets and peoples homes.
Scandinavian Style
With over 74,000 searches in 2020 alone, the cool, calm and chic interior style seems to be another trend that is here to stay. T
he art of hygge, the meaning of creating a cosy and snug environment, is one of the top trends of 2020 and I can completely understand why, what other feeling would you want to evoke in your home when life seems to be getting more and more stressful?
Generating more than 8 million shared posts on Instagram, what designs should you look out for to create your own scandi inspired home? The Poet Sofa? An Egg Armchair? Or the Series 7 Dining Chair?
More Eco Friendly Design Choices
Everybody seems to be reflecting on their lifestyle, and the impact this is having on the environment. Living in a throw-away society, people are looking to be more sustainable in their approaches, taking more consideration in their purchases and looking to upcycle pieces rather than get rid of them.
How does this change the interior design world? People may be choosing to use interior design styles that last, rather than looking for trends that are constantly changing.
Also people may consider pieces of furniture a long term investment, rather than going for a cheaper and lower quality piece that won't last. In a highly consumable environment, this leaves us with more rubbish than we know what to do with, polluting our environment. Society has noticed that changes need to be made, before it is too late.