Tips For Buying The Right Car For Your Teen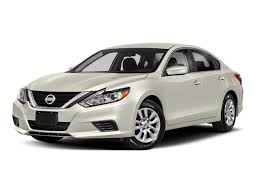 Photo Courtesy of Pixabay
If you are a proud parent of a teenager, you are probably wondering how they grew up so fast. From their first day of school to getting ready for college or their first job, time really flies.
When your teen is ready for their first car, you will want them to get behind the wheel of the perfect vehicle for them. Your teen is likely more concerned with the style and color of a new car, so it's a good thing that you will be there to help them shop.
Practical and safe might not be the coolest thing, but those are the types of things at the top of most parents' lists. You can find something that has a bit of style and a lot of safety to make you feel more secure and thrill your teen at the same time.
Make sure to get a car insurance quote from Allstate or another insurance company when you are ready to find a car. If your teen is heading off to college soon and will need a reliable vehicle, you are going to want to shop around for just the right fit. Here are a few things to keep in mind when you are car shopping with your teen.
Car Size
As a parent you might only feel safe about your teen driving if you send them out on the road in a reinforced tank. Ideal in terms of safety, but not practical and definitely not great on gas.
Larger SUVs might give your teen a bit more protection in a crash, but they can be more difficult to navigate and aren't known for being fuel-efficient. On the other side of the scale, you could choose a compact car for your teen.
The smaller the car, the less room there is for passengers that can be a driving distraction. You will get great gas mileage with a compact style car but you will be limited on the cargo space and more at risk for injury in a crash.
The mid-size sedan might be the best choice to keep your teen safe and meet all your fuel efficiency needs. You can find a midsize model online that is equipped with the safety features that you want and gets good mileage to help keep fuel costs low.
Safety Features
New and innovative vehicle safety features can help keep drivers safer than ever. When choosing a car for your teen you will want to make sure that the car that you end up with has the most safety advantages.
Look for models that have added automatic braking systems and OnStar emergency services in case there is trouble on the road. Lane drift assistance, blind spot alerts and a back up camera can help your teen to navigate like a pro.
New vs Used
Your budget will be the largest determining factor for whether you buy a new or a used car for your teen. The larger investment that a new car requires might be a bit more than you are willing to pay. The advantage of a new car is that it will be covered under a warranty.
If you are looking at used cars you should be careful about who you deal with and do your homework about the vehicle. Look for a certified used car or have a mechanic check out a car that you are interested in.
Conclusion
Once your teen has the proper driving training and has mastered safe driving habits it might be time for them to have their own car. Send them out on the road in a quality vehicle that is the right combination of safety, style, and economy.