Simple Kitchen Upgrades for DIYers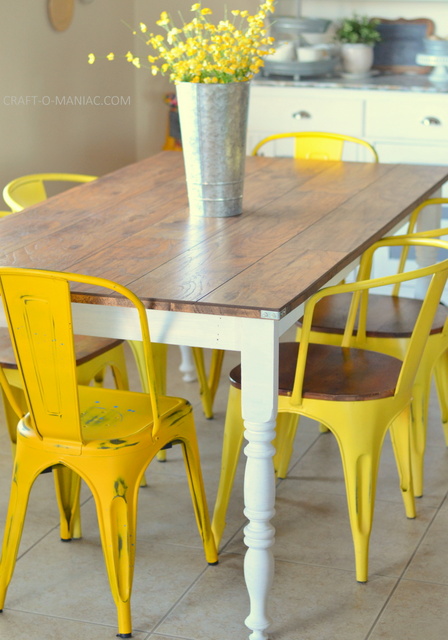 Spring is right around the corner, and that means thinking about how to clean, refresh, and revamp your home. One of the most used rooms of the house, and the one where upgrading makes the most difference, is the kitchen.
There are some simple enhancements you can make yourself to give your kitchen a new look this spring. The following are a few upgrade ideas to get your creativity flowing.
Backsplash of Color
You can really make a huge difference in the look and feel of your kitchen by installing a new backsplash – and it's not as hard as it looks. These days you can get the look you want without having to spend days working on it.
Using horizontal wooden planks that are easy to install is one option that adds style to your kitchen.
Another option is peel-and-stick tile panels. With these, all you have to do is mark where you want them to go, clean the surfaces, and then peel the backing off the tile and stick them to the wall. It really couldn't be easier than this to upgrade and modernize your kitchen space with new colors and textures.
Light It Up
Changing the lighting in your kitchen can create a whole new atmosphere. Whether you choose to hang new pendant lights over an island or peninsula, add puck lights inside cabinets with glass doors, or install LED light strips to the underside of your cabinets, you'll be adding flair and functionality to the kitchen.
Installing dimmer switches will give you more control over the ambiance of the room – brightness for time spent preparing meals and dimness for a feeling of warmth and coziness.
Swirl of Paint
A couple of gallons of paint is an easy way to upgrade your kitchen. And painting isn't just for the walls: there are some really unique techniques that you can use for countertops, like a marble finish that looks like the real thing, or even chalkboard paint that's great for jotting down quick notes or drawing decorative pictures and designs.
Consider painting your cabinets and drawers for a major facelift at a minor price. And then paint your walls to accent the new cabinet colors. Painting is simple and inexpensive, especially for something that can make a big difference.
Everything in Its Place
Organization is often the key to a kitchen's beauty. When everything is put away or displayed neatly, then the true feeling of the room can come through.
Consider some simple organizational upgrades like adding shelves above the countertops for more storage, installing a hanging pot rack, or using inexpensive, but durable materials like PVC pipe to make your own utensil holder or wine rack.
Keeping It Simple
Upgrading minor details with a pop of color or modern twist is simple but does so much for updating your kitchen. Drawer and cabinet knobs and handles come in every color, shape, and design that you can think of.
These are the perfect fixtures to add some flair to plain cabinets. You can also brighten up the room with small dashes of style by decorating with plants or succulents on countertops or window
ledges. Or try displaying colorful cups and dishes in cabinets with glass doors, on shelves, or on the counter.
Don't Forget the Sink
Another fixture that can be replaced to make a new statement is the faucet on your sink. There are many styles you can choose from – everything from intricate designs to simple, minimalist features.
While you're at it with the sink, it's a good time to take a look at what's going on under it. If you need any plumbing work done under your sink to fix leaking pipes, PVC piping is the way to go. It's easy to work with, inexpensive, and it will last for a long time.
Final Thoughts
Upgrading your kitchen doesn't have to be a complete renovation. Instead, focus on the simple changes you can make yourself. Not only does that save you from the expense of a remodel, it also allows you to enjoy the upgrades as you go, without feeling overwhelmed about the tasks. You can make big changes with little effort and expense.
Author Bio:
Mark Ligon is the Marketing Manager at PVCFittingsOnline.com, a leading supplier of PVC & CPVC pipe, fittings, valves, plumbing supply, and more. Mark enjoys working on DIY projects around his home and providing advice to individuals looking to complete DIY projects of their own.