Interior Design Tips to Help Bring Your Apartment to Life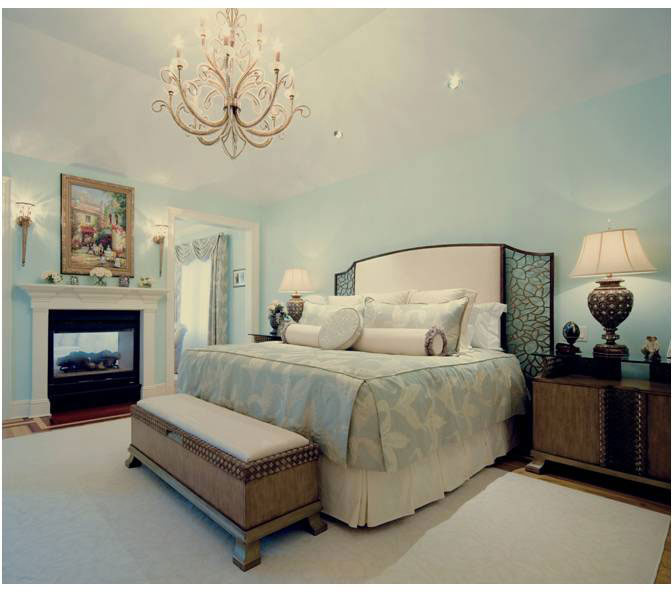 Image Source Here
Renters choose apartment lifestyles for many reasons. Apartments provide a noncommittal living space while saving for home ownership or serve as very low maintenance dwellings.
Some prefer the community feeling of large apartment buildings or access to dense city conveniences. No matter the reason, apartment life is a part of life for scores of the population.
With that said, the temporary aspect and limitations on making permanent changes to apartments present a particular challenge. How do you take a blank canvas with beige walls and breath life and personality into it?
Here is an interior design perspective on how to do exactly that, room by room.
Living Room
● Statement Art – Create a focal point that anchors your room by adding a large piece of art or even a large grid made up of smaller pieces. This gives a room of any size a sense of grandness.
● Bold Color – Nothing springs a space to life like a swath of color. Choose an accent wall to highlight in a bold paint selection. If painting isn't permitted in your space, try a yard or two of a bright fabric. You can pull it taut and tack or staple it to the wall.
● Large Scale Patterns – Use an area rug, arm chairs, or sofa to bring large prints into your room. You don't need a lot of pieces. Just one significant item in a large print will give any room definition and presence.
● Layering – This is what interior designers call 'bringing it all together.' You want to layer different textures in fabrics, accessory groupings, and accents to really give your home a complete look and feel.
Pair smooth textiles with textured fabrics of the same color. Have matte and shiny objects in groupings. Add aesthetic variety in different tones and feels.
You don't even have to buy new furniture and cushions to implement any of the suggestions above. There are tons of DIY projects you can do to breathe new life into old things.
For instance, you can repaint the console table to match the intended theme. Then you can upcycle a low coffee table by adding a glass top. Next, you can reupholster armchair cushions and even a sofa in complementary textured fabrics.
Strategically place quilted blankets, trinkets, photos, trip souvenirs, maybe a vase of fresh red and white roses, and voila—you've just given your living room a makeover.
Bedroom Retreat
● Luxe Bedding – The beauty queen of the bedroom is the bed. Dress her up with the highest quality thread count sheets you can afford, fluffy pillows, and a duvet in coordinating colors.
Stick to all white bedding and vary fabric textures for a truly luxe look. Think spa hotel experience, but at home.
● Seating – Whether you have 20 feet of additional space beyond your bed or just two, it's paramount to work seating into your bedroom. Maybe just a small upholstered armchair is all you can fit. Go with it.
If you have space for a sofa at the foot of your bed, then by all means, go for it. Not only does the seating give you a place to put on your socks, but it also makes your bedroom feel like a hotel suite.
● Bejeweled Bedside Tables – If the bed is the beauty of the room, then the bedside tables are the earrings. Having small glass, mirrored, or silver side tables or even just draw pulls add to the luxurious bedroom feel.
You could also top a wood side table with a small mirrored tray or a piece of mirror cut to fit for a similar effect. Reflective surfaces add a bit of shine that makes the room feel special.
● Pillowscape – Stacks and stacks of fluffy pillows just make you want to jump into bed. Organize them by size placing larger pillows in the back, resting against the headboard.
Don't forget to vary size and texture, creating symmetry on both sides of the bed.
Kitchen & Bathroom
● Greenery – Plants quite literally bring life into a room. Kitchens and bathrooms are perfect places to use greenery as these rooms usually have lots of light as well as water.
Look for plants that thrive in the specific amount of light you get in your space. Place plants on window sills, empty nooks, and countertops.
● Mosaics – The artistry of an intricate wall mosaic is undeniable. Make this feature a fun surprise element of your apartment kitchen design by incorporating small pieces like trivets or range burner covers. If you're crafty, try this tutorial to transform a tabletop or bar stool into a work of art.
● Window Treatments – When it comes to kitchens and bathrooms, many times window treatments are a forgotten detail. Don't neglect the spaces that work the hardest in your home.
Add beautiful swags, shades, and curtains to truly dress them up. It's the finishing touches that make all the difference.
● Accessories – Just like accessories can pull an outfit together, they do the same for the rooms in your apartment, including kitchens and bathrooms. Fill pretty bottles with your bathroom essentials, then leave them on display.
Accent the grouping with a few natural elements like flowers or rattan balls. In the kitchen, hang interesting kitchen towels from draw pulls and display fruit in big, inviting bowls.
Living in an apartment doesn't have to mean living in a cookie cutter beige box. With these interior design elements, you can give your space tons of character.
Try one or two ideas to get started, but don't be afraid to really make your apartment a well-designed reflection of your personality.