Sewing Leather with Standard Sewing Machines | Tips for Beginners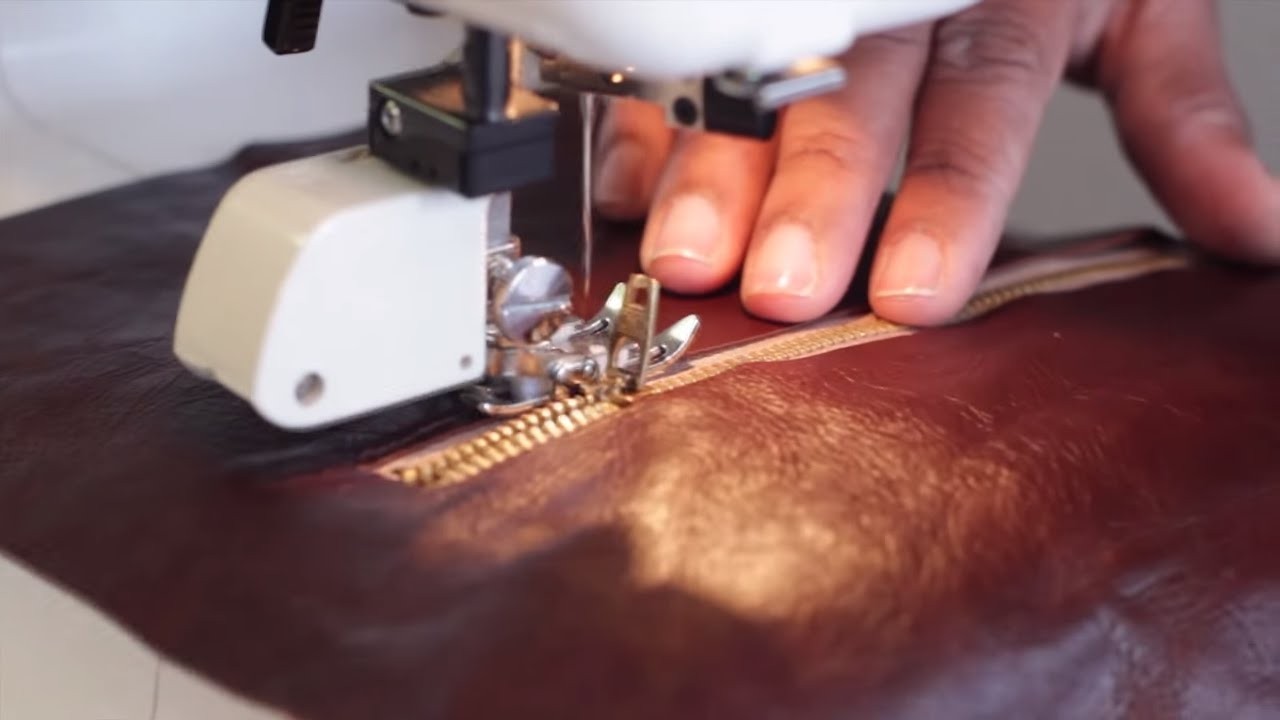 One of the advantages of knowing how to sew is that when you go on sale and you find a pair of pants that are two sizes larger, you can simply take it home and with a small arrangement adapt it to your size. But we can not always make the classic arrangements and create a perfect form.
Sometimes you have to break your head a little and give the garments a few turns and twists. Today we will cover some information that will help you to sew leather with standard sewing machines. You must bear in mind that in order to be able to sew leather you have to buy special needles. Normally sizes 11 or 16 are the best ones that you can look for your needs.
Start Practicing the Perfect Needle Work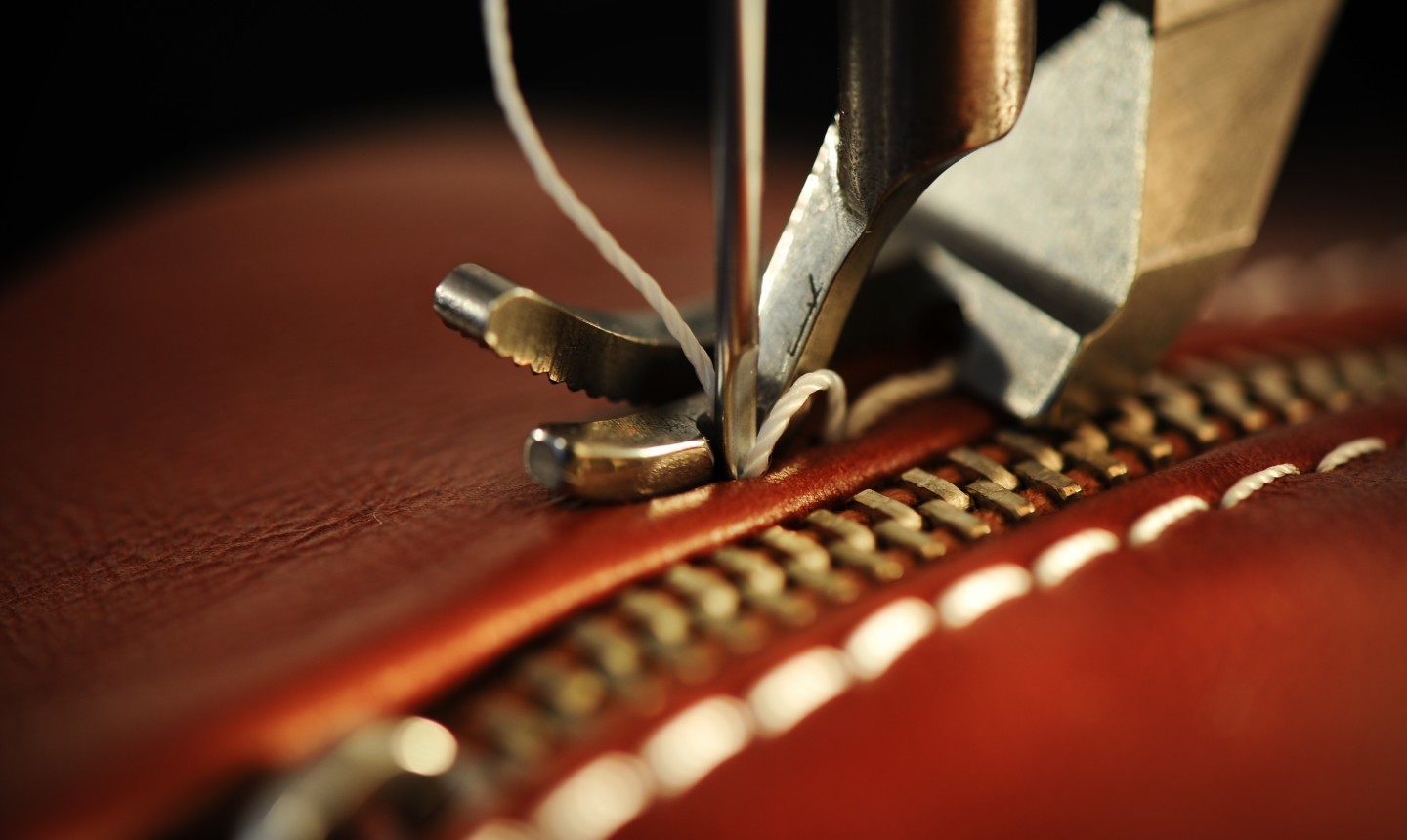 What's so great about Italian leather is that after paying a hefty amount of cash you will have a lifelong leather garment that will always suit your needs. But, when you mistakenly bought one size larger or you simply want to make an arrangement then the swing work needs to take place. The leather is a delicate material and it demands a certain knowledge for using a sewing machine to fix it.
You might be asking yourself, what threads are used for sewing on standard sewing machines? The threads that are used to sew leather with the standard sewing machines are synthetic threads since the cotton thread will just not work. And you can risk breaking the needle and damaging the leather.
Before threading the standard sewing machine you have to cut a piece of thread and stretch it with your hands. If it breaks when you are doing this test it will also break when you want to sew the leather. What you should do in this cases is to buy the same thread but thicker to prevent it from breaking and ruining the leather by spoiling it. Once this procedure is done, you will be able to thread the standard sewing machines with ease and start working.
The Leather Is a Bit Difficult to Work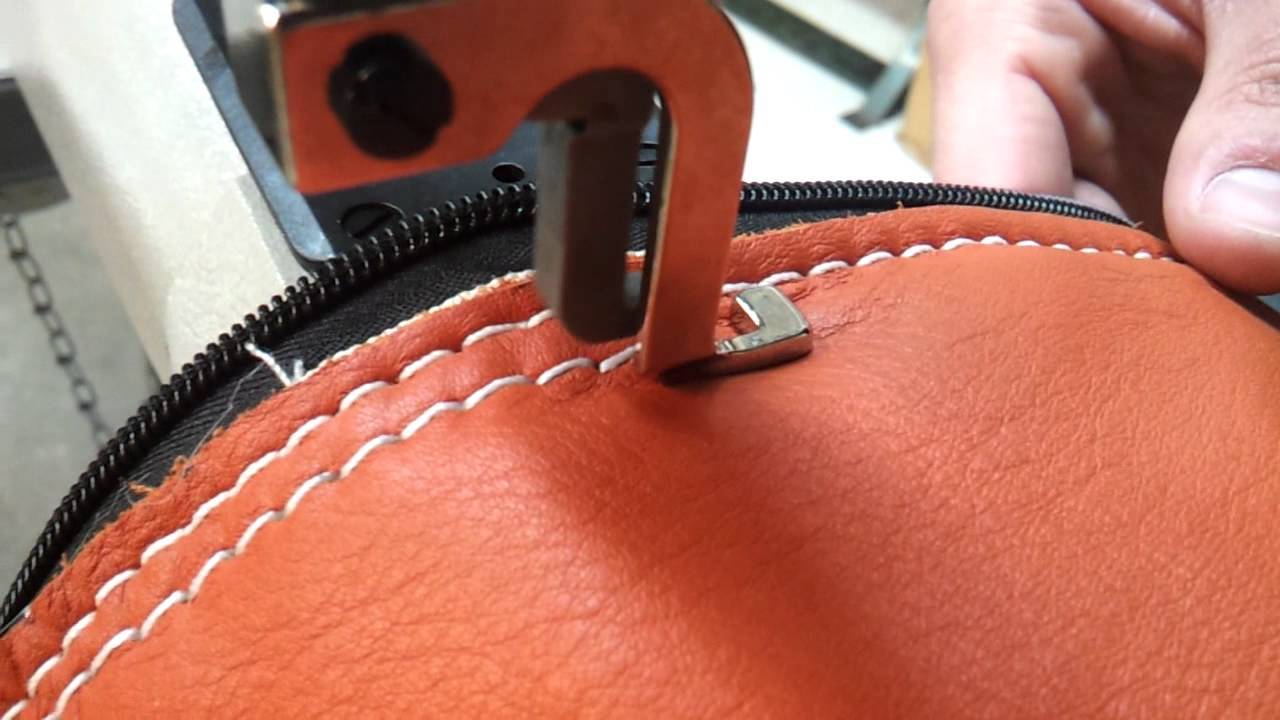 Sometimes, there are parts of the leather that is difficult to sew because they are harder than others, that is solved by using baby powder. You can sprinkle some talc and as you are sewing you should massage the leather. That will help loosen the material and you can sew more easily. Also, baby powder is a material that does not stain the leather and after its help, you can use a damp cloth to clean it very easily.
No one could tell that you used baby powder! After finishing sewing the leather with the standard sewing machines, you should clean it very carefully if you have worked with talcum powder. If you do not clean it well, its traces can get stuck and this will make it work inefficiently because there will be traces of talc in the presser foot, which is where the sewing needle is located.
Remember to wash it with a small brush or a dry cloth. Never pass to it any kind of moisture. With the standard sewing machines, you can do all kinds of leather work such as wallets, all kinds of leather clothes, messenger bags, and belts. But, if you are a beginner, then you should start practicing with smaller pieces of leather and who knows, maybe one day you sew your own leather jacket.