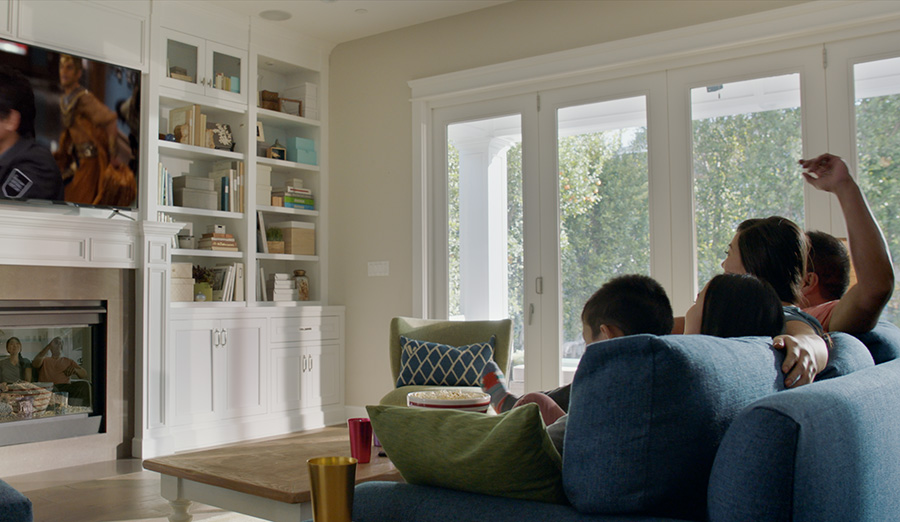 Image Source Here
Many people's homes are centered around the living area which is usually where the family meets up and spends time together. The home entertainment space is classified as a space where most television is watched. If your leisure time is majorly used up by watching television, you must invest in a streaming device.
Streaming devices allow you to connect the internet to your TV and watch the latest movies and TV shows. It doesn't matter if your TV is a little out of date because these devices adapt and let you search through countless amounts of content.
A subscription to a streaming service like Netflix, Hulu, or Amazon Prime Video is required to utilize your device to its maximum. With these streaming apps, you have a variety of content that is all tailor to your liking. Many people are beginning to cut out their expensive cable bills
and use streaming services to satisfy their entertainment needs.
Other streaming apps and services to use:
● HBO Now
● Crackle
● Twitch
● Vevo
● YouTube
● Sling
With the sole purpose of streaming content, every streaming device is different. Some are specific to certain types of technology and some are universal. Every streaming device requires internet access and has to be plugged into the television to work properly.
Amazon Fire TV Stick
The Amazon Fire TV Stick streaming device is the most popular and well known but isn't the highest rated. This device is used by those who use Amazon and are committed to its brand.
It is specially tailored to Amazon's collection of content and makes other streaming services like Netflix and Hulu secondary apps. Although Youtube and iTunes aren't supported, the amount of media available on the Fire Stick is bigger than you think.
This device stands out if you want to be able to control everything in your home with the Alexa voice system and enjoy using voice control. You can change your lights, TV volume, and search by speaking commands into your remote control.
Amazon has taken the criticism it's gotten on the Amazon Frie TV Stick and created upgrades for people who want a better experience. The Fire Cube is the latest release and even though its double the price of a Fire Stick, it has higher RAM, storage and includes a built-in speaker.
Roku
Roku is looked at as the best option for a streaming device as it leads in quantity and quality of content. It holds the largest amount of entertainment media and makes every streaming app available for your use.
You get the best for your money as it only costs you about $44. It is the easiest to browse through and simply plugs into the HDMI on your TV. Apps like Youtube and Amazon Prime are available.
The Roku requires a high-speed internet connection to give you the best streaming experience. Similar to the Amazon Fire Stick, Roku has other options for customers if they want to maximize their entertainment space and upgrade. There is the Roku Premiere which makes 4K streaming simple. With tons of free video, Roku is the most rated streaming device.
Google Chromecast
Google Chromecast is for the Google enthusiasts and connects to your TV like a USB. Chromcasts can be used as a projector from your laptop or just as an entertainment hub.
They can only connect with Chromebooks and laptops that have Chromebook features. Although we know that this device is primarily used as a streaming device, there are more features that you can utilize.
Connect your Google Home to your Chromecast and spit out voice commands to play your favorite movies or shows, cast your VR Headset to your TV, or even play a neat game to maximize the uses of this streaming device.
There are some downfalls to this device as it is frequently rated low due to connection issues and its cheap properties. Google Chromecast is the cheapest option and only costs $35. Because this device doesn't have a remote, you're required to use a smartphone as a remote to
control the device.
Apple TV
For all those apple lovers and those who are loyal to the brand, there is the Apple TV which comes with a remote and a small box that connects to your TV.
We know the content on this device will be tailored to Apple products, but it offers all the streaming app and services any other device would. It is rather expensive with a price of $179 but you get what you pay for. The remote is touch sensitive and sometimes can be confusing for users.
There have been reports of lags if the device is too far away. It is compatible with 4K TVs and offers a clear and excellent streaming experience. It doesn't support Amazon Prime due to the competition so if you enjoy the Amazon Prime Video selection, this device isn't for you.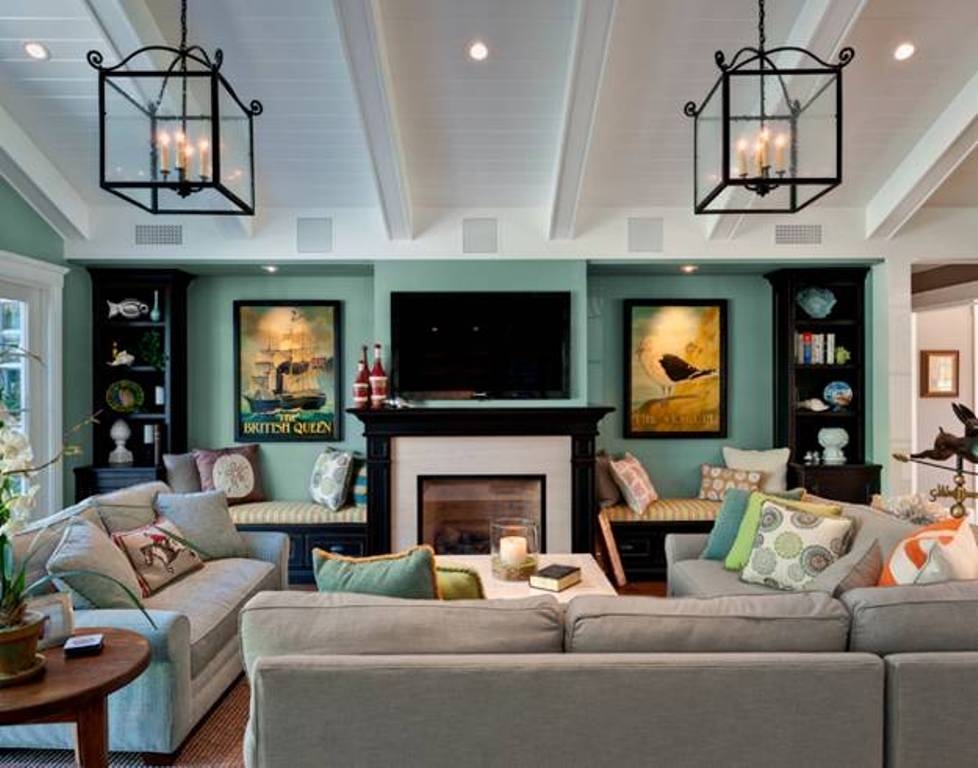 Image Source Here