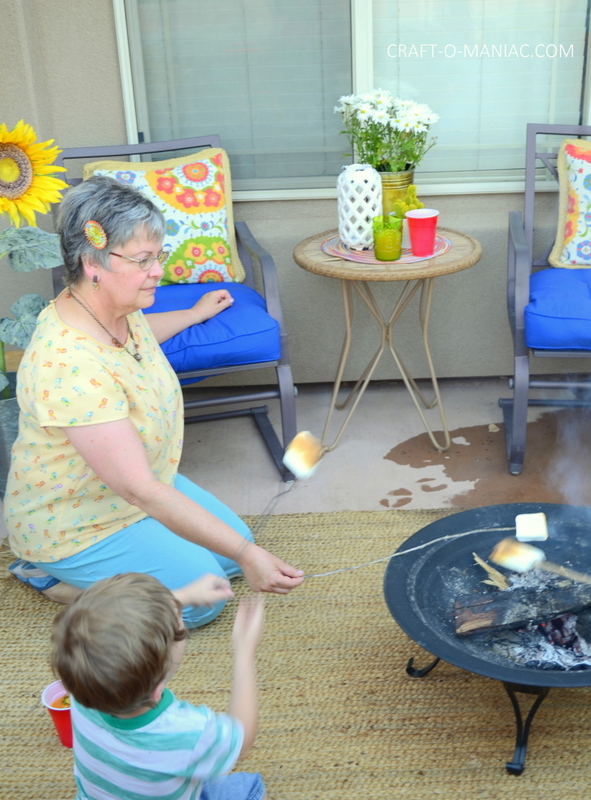 We officially started summer in my neck of the woods yesterday… Here are "6 Ways To Get Your Home Looking Summer Ready"
As summer approaches, you can look forward to high-end temperatures, days at the beach or the swimming pool, and noticing that yourself and others seem to have adopted a more relaxed mood.
Now that the harsher months of winter and spring are over and the weather is warmer, your home will be in need of refreshment here and there, so be prepared to invest some time and elbow grease.
Once your entire place is looking summer ready, you can focus on enjoying the good life and summer break at home with your family. It feels good to turn your back on the cold snaps of the chillier months, and welcome in the bright sunlight and fresh air.
1. Patch Things Up
Now is the time to take a walk around your home and yard and make a list of all the odd jobs that need doing. If your DIY skill set leaves a lot to be desired, then it's going to be wise to call in someone who knows exactly what they're doing.
If it's been a long winter and some of your roof tiles have slipped, or if the paint on the outhouses is flaking and looking a little shabby, then trust a handyman to help you bring your home back its former glory.
Find a reliable Miami handyman who can paint this, fix that, and get your home looking reading for summer.
2. Clean Top To Bottom
The best way to clean your entire house is to begin when there's no one else home. So, wait until your family are out and then crack on. It's best to tackle the room that's most untidy, dusty or unclean as once that's out of the way, the rest of the work will seem like less of a
feat.
Firstly, equip yourself with cloths and antibacterial spray and wipe down all surfaces. Follow this by clearing the floor of objects that no longer serve a purpose, ones that are damaged, or the items that simply don't spark joy, as Marie Kondo would say.
3. Botanical's
Fresh flowers have the ability to brighten and freshen up a space immediately – and add in the fact that they're exceptionally good natural air purifies, you've got two reasons to head out and get yourself several bunches of bouquets.
Flowers bought from florists and stores can be expensive, however, so it's worth picking them from your garden or from around your neighborhood.
With this said, always check whether you're allowed to pick the flowers you find and resist the urge to go next door and help yourself to the fruits of their prized rose bushes. Summer is not the time to fall out with those living next to you!
4. See To The Bedroom
Dark décor and fabrics trap heat, so seriously consider replacing them with light colored ones, with particular emphasis on switching up the bedclothes. Summer nights can be exceedingly hot and sticky, so use a thinner duvet on the bed as well as always choosing cotton, stain, or silk.
In reference to stationary fans, ensure you have them set up and oscillating so that they can cool and ventilate the entire room. If your bedroom is carpeted, then you might have to think very seriously about rethinking the flooring and swapping to hardwood or tiled floors.
5. Give Your BBQ Some TLC
Summer is the perfect time to invite friends over to your place, lounge out in the sun, eat food cooked on the BBQ and enjoy the long warm evenings all spent together.
This means that the BBQ unit is going to need a thoroughly good clean to see that it's in top shape, ready to help you bring the fun to life. You will need some form of de-greaser and detergent, and don't forget that essential oils can work in the place of shop-bought cleaners; they're far less harmful to the environment and smell great too.
6. Defrost The Freezer
Some summer essentials command freezer space – where else are all the hoards of ice creams, ice lollies, and ice cubes going to go? So, with this said, it's time to make enough room for them.
Start to defrost your freezer just as supplies are running low – before you're due to do a food shop, as this way, there will less to move out and temporarily take out of frosting. The good thing about completing this process is that your freezer will work far more efficiently which will, in turn, save on bills.