7 Date Ideas That You Can Make Right at Home
7 Date Ideas That You Can Make Right at Home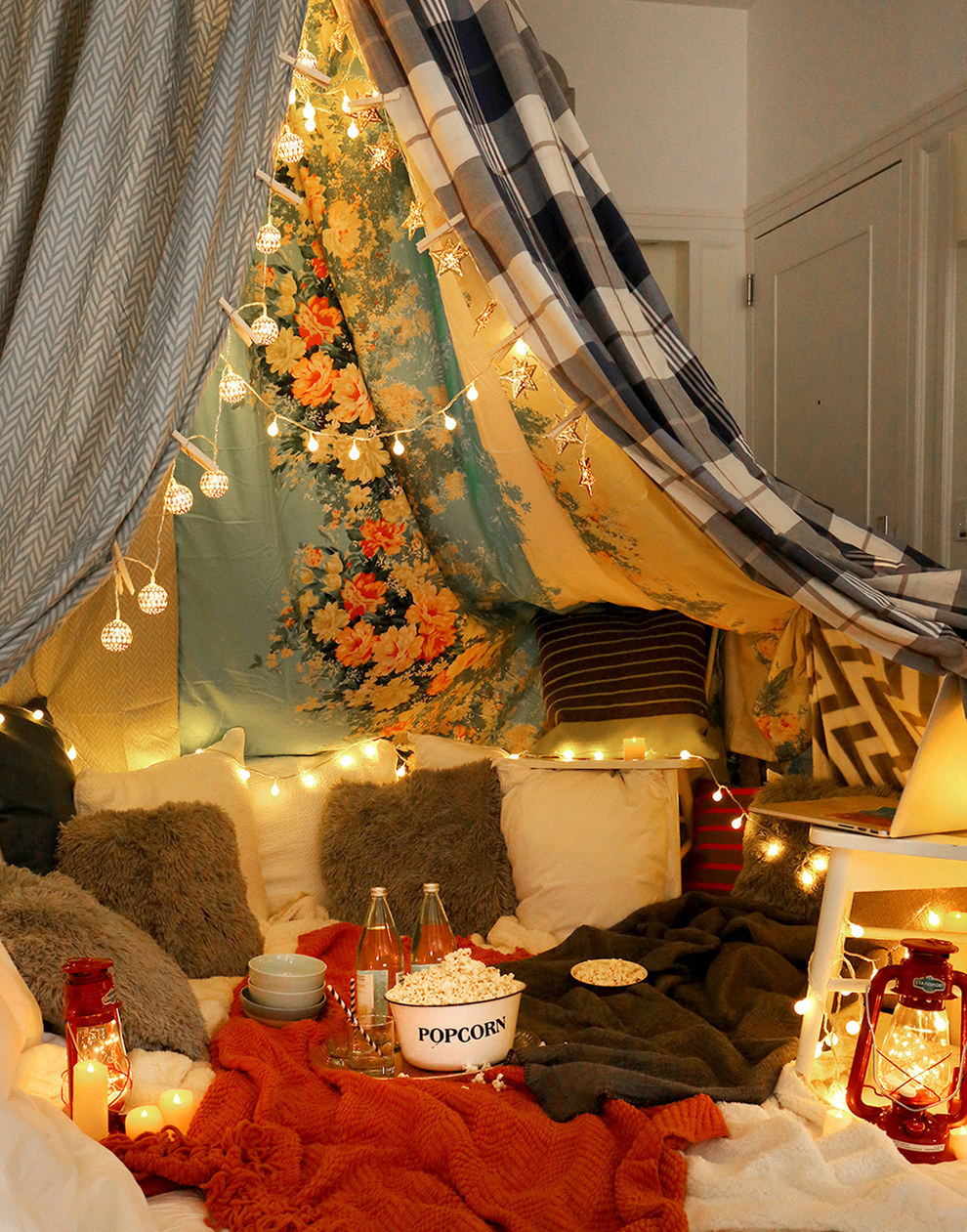 Image Source Here
Life is an amazing journey. The feeling of togetherness with a companion not only makes it meaningful but also beautiful. With that said, oftentimes it becomes difficult for individuals to spend enough time with the 'special person' or 'date' or the 'better-half' in their lives due to a variety of reasons.
So, what can you do to fix things when you start experiencing a lukewarm feeling in a relationship with your counterpart? Interestingly, you do not need to go anywhere as the solution lies right at home. Yes, you've read it right. If your relationship with your partner has been stuck in a rut for a long time, you can bring things back on track by experimenting with some 'stay at home date ideas'.
Here is a list of some such ideas that relationship experts from Doulike recommend to people who seek ways to set things straight in their relationship with their partners.
1. Engage Your Partner in a Board/Card Game
When a relationship between two partners lacks the requisite spark in it, a friendly competition can go a long way toward lending a helping hand in getting it back. That said, you also need to make certain that the competition remains healthy and things do not get out of hand. In case your girl is of a competitive nature, who gets excited at little sparks, you may want to try other 'stay at home date ideas' so things do not go out of control.
2. Cook Your Favorite Food Together
If you and your partner do not get to spend time together due to a busy schedule, there are ways by which you can reconnect and make up for the deficit. For instance, consider preparing dessert or dinner together with your spouse or partner at weeknights, especially when the kids are asleep. For best results, try something unique which either you or your partner have not tried before. This can be a wonderful way of breaking the jinx and making a fresh start to a relationship. Do not miss out on putting this idea to practice if you have a liking for romantic dates at home.
3. Have a Backyard Picnic
Going out on a picnic with your date can be a great date idea. However, either you or your partner may not be ready for it all the time as it not only involves time and money but also planning in advance. But do you know there is a lighter version of it as well which neither demands time nor money? And the best part is that you would also not feel the need of burning your midnight's oil to plan for it.
Think about arranging a picnic at your backyard. All you would need is a blanket, a lantern and your favorite food. The idea of dining under the stars is a different idea altogether. Want to know what it precisely feels like? Think about trying the idea, which is popular among couples as one of the 'cute at home date ideas', to give your life companion a pleasant surprise.
4. Have a Vinyl Listening Party
Music lies at the heart of parties. When you mingle it with some cocktails, coupled with an album, it makes for the right recipe for a wonderful listening experience. The softness of it can jazz up your mood, thereby making for the perfect setting while you think of cuddling with the "special person" in your life. More than allowing one to sit back and relax, it makes one feel at ease and unearth the romantic side of one's personality. Also, it constitutes one of the best 'stay at home date' ideas.
5. Engage in a Movie Marathon
Have some snacks and warm blankets to lie close to your partner and feel cozy with them. Select a movie depending upon you and your partner's preference. Make sure that the movie you choose is compatible with the choices for both. Now, put off the lights and let the show start! Do not hesitate to talk to her in between to stay connected.
6. Photo Shoot
Have you wanted to wear a particular piece of dress or see your partner in a particular dress for a long time? If yes, then a romantic photo shoot with your partner is what you may want to consider. Do not forget to have a camera at hand so you can capture the precious moments and revisit them as and when you may want in future. This becomes a keepsake which you can flip through and cherish these moments for a long time.
7. Turn your home into a dance hall
Dancing together is one of the fun things for couples to do at home. No, you don't need to head to a disco bar for the purpose. Consider transforming your home into a dance hall instead. This will not only allow you to make arrangements as per your requirements but also allow you to configure the setting in line with your inclination.
So, there you go: these are some of the 'at home date ideas' you can try out to spice up the romantic relationship between you and your partner. Go ahead and give one of these ideas a try; it will pay you dividends in the long run in your relationship with your partner.