A Guide to Choosing the Best Wine
A glass of red wine has long been said to be healthy for the heart. While you might not be drinking wine exclusively for the health benefits, it can be nice to know a few of the perks of uncorking another bottle. Of course, some people have a hard time selecting the ideal bottle of wine. Picking an appetizing wine takes time, patience, and a lot of research. For as far back as recorded history allows, wine has been around. This means there are countless options nowadays when you want to select a glass for yourself.
Take a second to look over a few of these tips on how to pick a bottle of wine that you love. With a little patience and a couple of useful insights, you are going to be able to select a bottle like an old pro.
Food Pairing
When you don't know much about selecting wine, it can be useful to find a practical starting point. Luckily, this can be quite easy when you start taking food into consideration. For a long while, people have enjoyed drinking a glass or two of wine alongside a meal. This means picking a bottle based on what type of dish you're serving for dinner can help you to land an absolutely perfect fit. You simply need to know how to pair wine with your food.
Though there are more specific rules you can get into later, you want to stick with the basics to begin. For example, a light red wine like a pinot noir is going to be an excellent choice when you are eating a meal comprised of chicken or fish. More full-bodied wines like cabernet are a better option when you're eating steak, lamb, or hard cheeses. If you need more help finding the best California cabernet to pair with your next meal, speak with a wine expert and get a bit more insight on how food pairing works.
Events and Costs
It can also be useful to think about the reason for buying wine. If you're trying to grab a nice bottle to bring to a housewarming party, for example, then you probably want to find a specific type of wine. It needs to be nice enough to be suitable as a gift and not so expensive that it breaks the bank. When you take the reason for the purchase into consideration, you will have an easier time navigating your selections and seeing which choices make the most sense for the specific event you are currently buying the wine for.
Price can also be an important factor in general. When you are first starting out and buying wine for pleasure, you might feel like you need to spend a lot of money. In truth, you can usually get a delicious bottle of wine for a very inexpensive price. All you need to do is find an affordable brand you love, try it out, and stick with it.
Parting Glass
Whether you're pairing it with food or bringing it as a gift, wine can be a tricky purchase. Find the right fit for your needs by exploring your options and sampling as many different varieties as possible.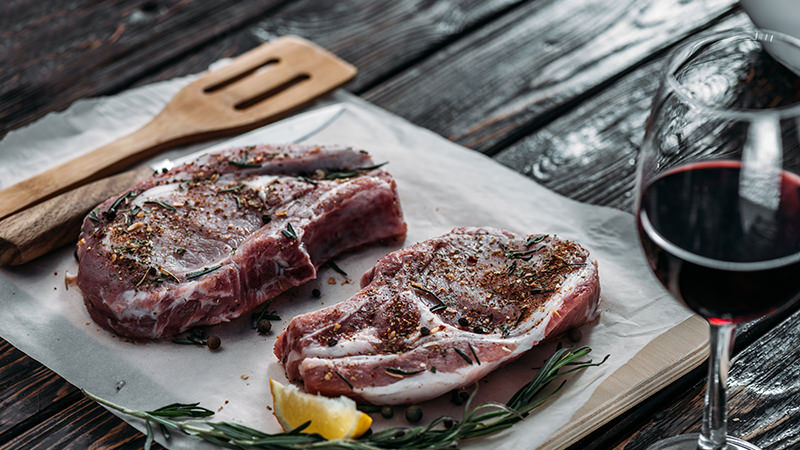 Image Source Here