DIY Toolbox – 7 Tools Any DIYer Should Own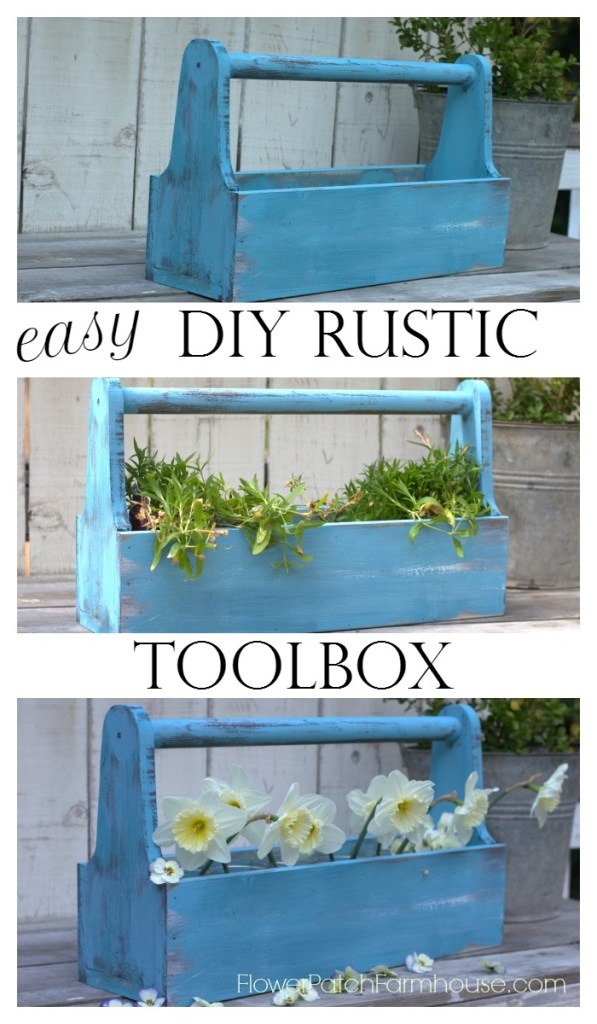 Image Source Here
Today on COM it is all about DIY Toolbox – 7 Tools Any DIYer Should Own. Plus in case you didn't know what some where or their function now you will and you can really impress the hubs. wink.
If you are someone that likes fixing things yourself, you need the essentials in your toolbox. Here is a list of 7 must-have tools that any DIYer should own.
Cordless screwdriver (my fav)
A cordless screwdriver is something that you simply cannot live without. The use of cordless screwdrivers like these ones from Black & Decker makes industrial or mass screw driving a breeze.
With the right extensions, you can use them as an electric mixer, to spin yarn, or make a rope. Since they are cordless, you won't have to mess around to electric cords.
When choosing a cordless screwdriver, it is important to consider torque and revolutions per minute (RPM). If you don't need a cordless screwdriver for industrial or heavy-duty tasks, you'll be able to find a high-quality, yet affordable one.
Socket Wrench
Socket wrench set allows you to tighten or loosen nuts without having to remove and refit the wrench with every turn. It also has a pretty solid lever to allow you to loosen almost every stubborn nut and bolt you can think of.
Needle nose pliers
Needle nose pliers are handy in almost every single DIY or art and craft project. They are particularly useful when you have to bend or tie wires together. They are tiny and makes it easier to get into those small spaces, opening, or cavities.
Vise grip pliers
Vise grip plier can grab a hold of anything that can fit between its jaws. It is an incredibly versatile tool that can be used as a clamp, ratchet, or pipe wrench. They are easy to use as well as they lock into place without requiring a lot of effort from you. You can release their grip by simply pressing the one-handed release.
Claw hammer
If you are working with nails, you need a solid claw hammer. The one side of the hammer is used to drive nails into wood or walls, the other side is used to pull nails out of wood. Hanging up paintings, moving a panel or slightly shifting a piece of board can be done easily with a claw hammer.
Tape measure
A tape measure is an essential part of your toolkit and will be needed in almost every DIY task you undertake. Whether you are building furniture, measuring windows for curtains, or calculating how much paint you need for a wall, you'll probably need to take measurements. Tape measures are available in different widths. The wider widths are easier to use when you only have one hand available to measure and the tape is extended all the way. The ¾ inch, 16-foot long tape measure is widely considered to be the best and easiest tape measure to work with.
Level
A level ensures that fixtures or things like paintings are completely and precisely vertical or horizontal. A level plays a vital part when erecting structures or building houses. Without a level, a building project will be a complete mess. It will look bad, and the structural integrity of the house will be completely lacking. There are mobile apps that can be used instead of a level, but at the end of the day, nothing works as well as a 3-foot level. When you need a level measurement while working, a laser level can do the job better than a conventional level.
Screwdriver set
Flat-headed and Phillips screwdrivers are considered to be the essence of a basic toolbox. They are a must-have for things like tightening screws or opening lids. When buying a new set, try to find screwdrivers with magnetic heads and comfortable, yet grippy rubber grips.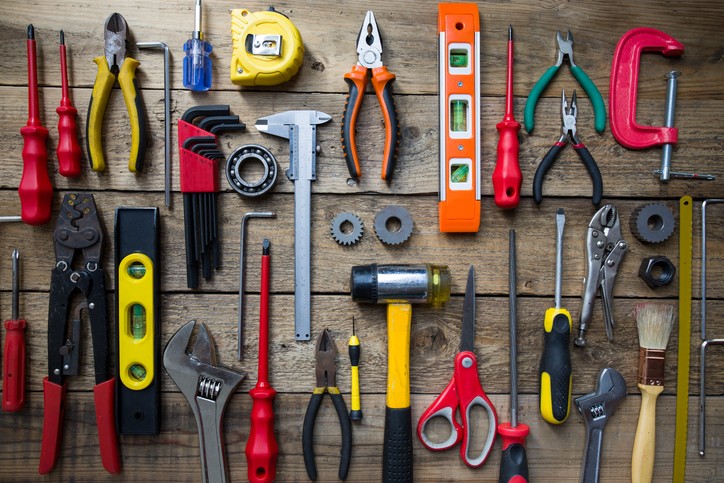 Image Source Here