How to Get Ready for a Home Inspection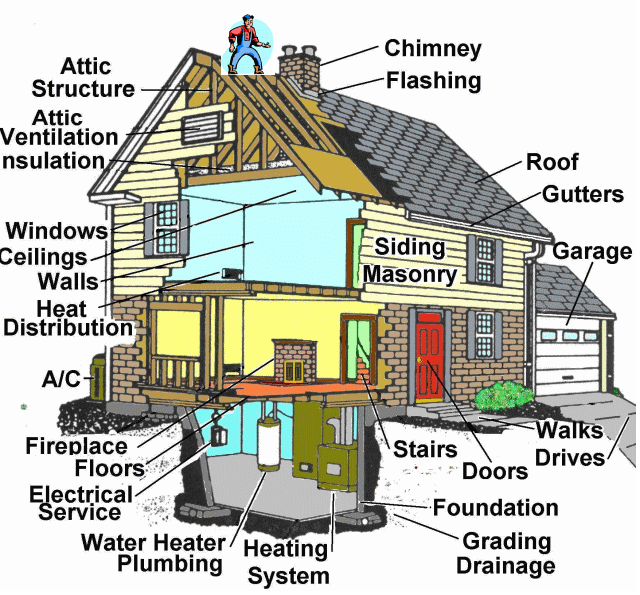 Image Source Here slash Google
Are you preparing for a home inspection? Well today on COM its all about "How to Get Ready for a Home Inspection." There are a few things that you can do in advance to make this inspection go as smoothly as possible and can help prevent any future problems from arising. Below, you can find some of our top tips that will help you prepare for a home inspection in advance.
Ensure Your House Is Clean
This may sound simple enough, but many homeowners overlook this basic point! When you are preparing for a home inspection, you will want to make as good an impression as you possibly can, as inspectors are still people first and foremost.
This means that, rightly or wrongly, they may judge how well a home has been maintained just from a first glance. A clean home suggests that you also take care of the house too.
Be On Time
If you are booked in for a home inspection, we would suggest being ready for it at least half an hour before it is due to take place, as sometimes they can be early.
These inspections can often take a few hours to complete, however, if the home inspector is using a form on a mobile app such as those provided by GoCanvas, this process may be a lot quicker. It is normally easier for an inspection to take place if you are out of the house, so try and factor this in too.
Leave Utilities Connected
As part of the inspection, different appliances in your home will be tested. This includes turning on the stove, running the dishwasher, testing the air conditioning and so on so forth.
If there are no utilities switched on, the inspector will then have to reschedule your appointment which could lead to a delay in the closing of your transaction. This could also cost you an extra fee, so it worth making sure all appliance can be switched on!
Providing Repair Documents
Before the home inspector visits, ensure that you have all invoices and documents ready in regards to any remodeling projects, new items such as a roof or furnace and any documents showing upgrades such as repair work to electrical's.
This will give the buyer further peace of mind knowing that these inspected items also have the paperwork behind them too.
Provide a Clear Exterior
The exterior area of your home will often be inspected first and while no one is expecting you to be out shoveling snow, you must have a pathway around your house that will allow the inspector to properly view the house.
In summer, we would also recommend that you clear away any brush or tree branches. Plus, no matter what time of the year it is, it is always a good idea to move your bins away.
Leave Keys for Outbuildings and Electrical Boxes
If you have any outbuildings or electrical boxes, we would suggest that you leave the keys for these for the inspector to view. Simply label each key and leave them on your kitchen table. Speaking of keys, should you ever lock your keys inside your home or car check out these locksmith prices.
I hope these tips help you our when you are looking at purchasing a home and need to get a home inspection done as well.