Hi everyone, today on COM I am talking about how to "Organize Your Home Like JoAnna Gaines"… or rather sharing some images to inspire you all. Now that Christmas is passed, and some of you have put it away… we start to think about the projects we want to attack in the new year. I for one want to attack a few (my backyard being the biggest one) and we want to purge, throw things out, donate, and organize. These are all the things I am slowly doing in the last two days. I got my craft room all cleaned, did some purging and organized it really well too. Plus I deep cleaned it. YAY!
Below are some pictures that are from Mrs. JoJo herself, and some that remind me of her and her design aesthetic. Lets take a look.
Organize a sweet and simple Mud Room Source Here
Organize a hanging DIY Herb Garden Source Here
Organize your kids crayons for their play room Source Here
Organize your pantry with glass jars Source Here
Organize your grocery list or menu with a giant handing paper roll Source Here
Organize your craft room, playroom, or office, with labeled bins. Source Here
Organize a cute gallery wall/entry way/hall. Source Here
Organize the family shoes with a stylish sitting bench space. Source Here
Organize bathroom needs and pretties with a cute counter crate. Source Here
Organize a great command/school station. Source Here
For more Farm House and JoAnna Gaines Inspiration, check out the two following posts.
Source Here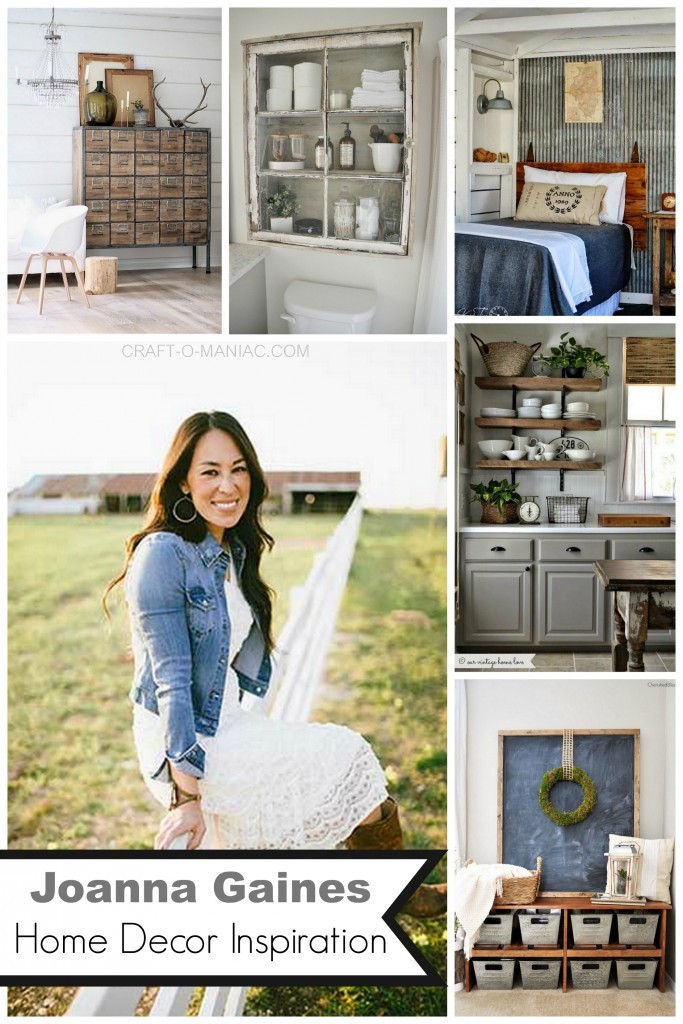 Source Here
Thank you all for visiting COM today. Happy Decorating, DIYing, and Creating.
jen