Holiday Party Hosting Ideas
Holiday Party Hosting Ideas
Are you struggling to come up with those last-minute ideas for the holiday party that you will be hosting? Are you going to be inviting a small group or large?
The chances are that, no matter the number of people invited, there will be varying tastes. The responsibility undertaken by the host of a holiday party brings with it stress.
Stress to please all the guests. While our gut instincts say that this is possible, the reality is we can't please everyone to their liking.
So how can we, as a host of a holiday party, come close to meeting the expectations of everyone who attends?
By now you have probably decided on the main course. Typical holiday main courses include a ham or turkey with the usual sides. Let's look at some of the "not so obvious" ways to "wow" your guests.
Desserts, candy, and drinks will cover the taste buds that arrive, and their taste buds will smile!
As your guests come in the front door consider having a candy display close by so those with a sweet tooth can indulge in their favorite holiday themed candy.
According to Sweet Services, flat rate shipping is available for orders of holiday themed candy. Not only will this satisfy your sweet toothed guests, it will also provide a decorative flavor to your home or place of business where you host the guests.
Some of your guests will be looking for some social lubricant in the form of an adult beverage. Many people only partake in alcohol during the holiday season.
A wide bevy of options are available for holiday flavored adult beverages to fill the needs of those with a craving for a cocktail or two.
To this point you have done a great job meeting the expectations of those with a sweet tooth and the adults with a penchant for a holiday cocktail. Now, let's look at something that the clear majority of your guests will enjoy, dessert.
Cookies that melt in your mouth. Pies that taste as good as they look, and oh the aroma that comes from them as it fills the room. Who can forget one of our all-time favorites, cheesecakes.
Image via Google Here
Recipes abound for the host who looks to meet the desires of the guests for these mouthwatering desserts to cap off a memorable holiday meal, be it with family, friends, coworkers or all the above.
It is not necessary for you, as the host, to undertake the full responsibility for the preparations of all the holiday meal and goodies. Without fail we all know that someone in our family, a neighbor, or coworker who loves to cook for many.
A polite gesture in asking in advance goes a long way in getting their help. Most of the time we find that with a polite ask these folks are only glad to help.
Perhaps you have a family member who is good with an oven. Usually there is a co-worker who can mix a drink with the best of them. Don't try to take on all of this alone. The camaraderie that will come from this experience will last a lifetime.
Enjoy your holiday season with friends and family. Don't ruin this special time of year with stress. Plan, take some action and relax. Tis the season!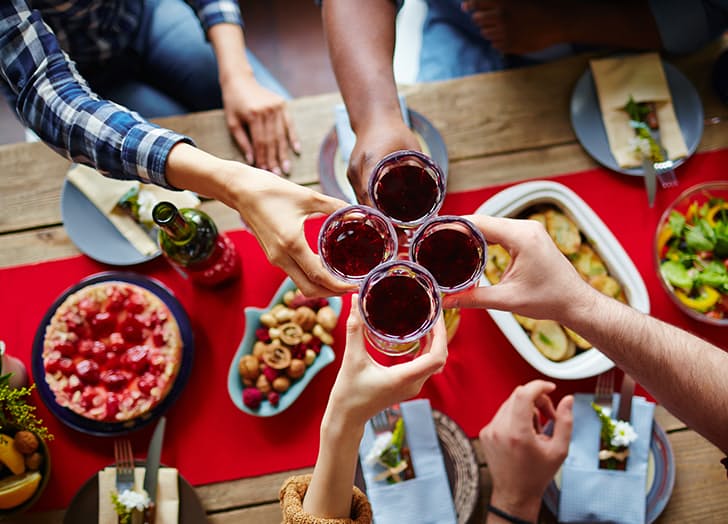 Image via Google Here
Author's Bio
Curt Price
Title: Super-Connector at Outreach Mama
Curt is a super-connector with OutreachMama and Youth Noise NJ who helps businesses find their audience online through outreach, partnerships, and networking. He frequently writes about the latest advancements in digital marketing and focuses his efforts on developing customized blogger outreach plans depending on the industry and competition.