A day in the life of jen and her fashion style. Today my fashion style starts with some grey boots with casual fashion. Yes' my fashion style is very casual/trendy/cute. I am always in jeans, preferrably skinny jeans (unless I'm home, then comfy pants/jammies for sure). Normally I like to wear a cute top, some cute shoes, boots, and accessories. Wether the accessories are a hat, jewelry, or both, I love them all. Sometimes an accessory can even be just a cute purse, and sometimes to me its all about just the cute shoes and the purse. I love that you can dress up jeans and dress them down as well. For me, most the time I am pretty casual to semi-dressy. Recenlty I picked out and ordered the cutest grey boots by Steve Madden from Famous Footwear #ohsofamous. I love them and they are comfortable too. I love that they are taller then I thought. They go right up to just under my knees, so the length of them is great, plus the zipper, straps, and buckles on the outsides of the boots are so darn cute. Its hard for me to find cute shoes, i.e. boots when I am 5'10 and wear a size 11 shoe. Yep' you heard that correct. Famous Footwear has a huge variety of darling shoes and plenty in a size 11 too. Yeah!
#ohsofamous is a fun place to get inspiration, explore what others are wearing, and see the variety that Famous Footwear offers.
#ohsofamous: Get inspired by what others are wearing and share your own #ohsofamous moments. Yes!
Here are some pictures of me in my new favorite fall/winter boots.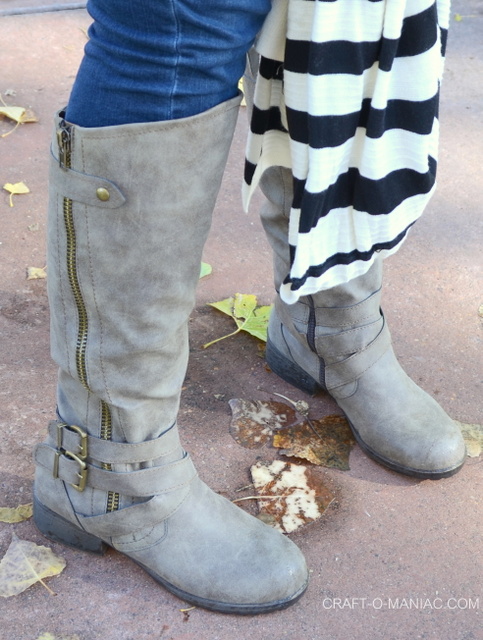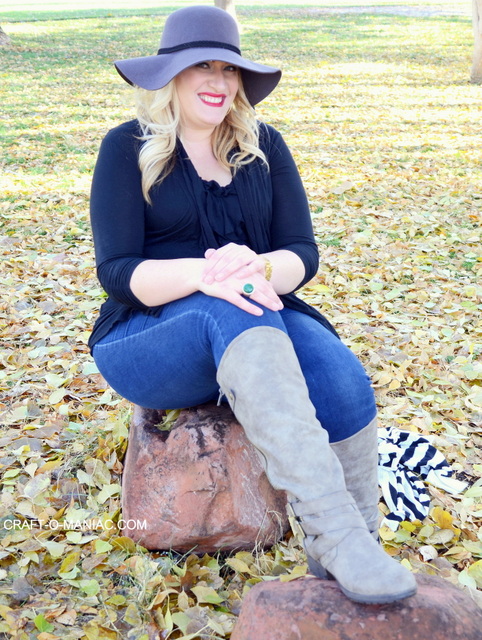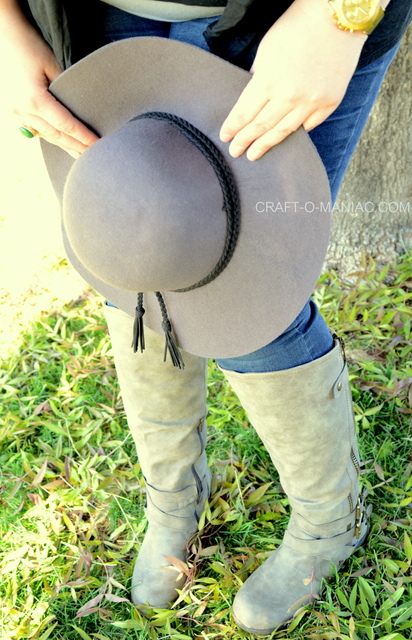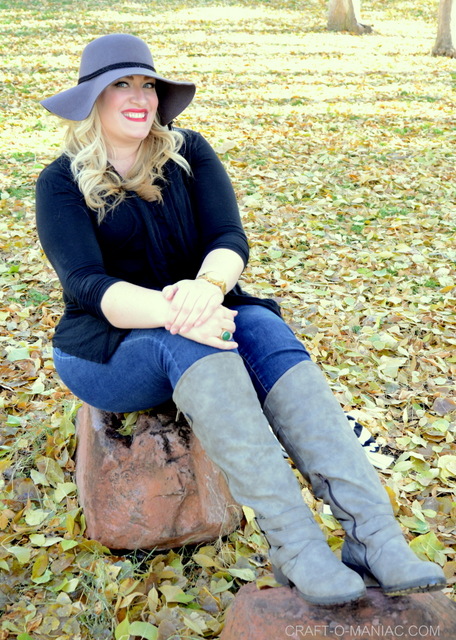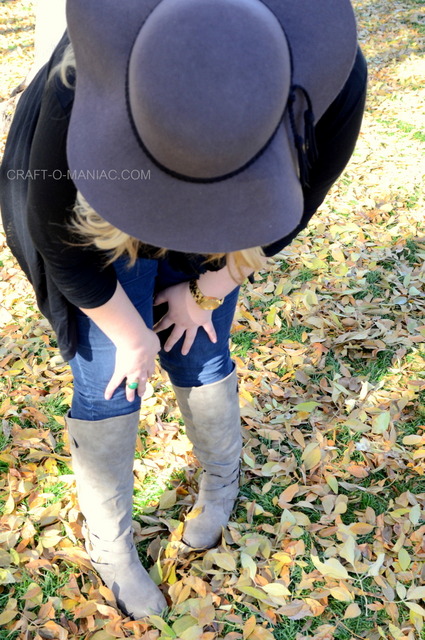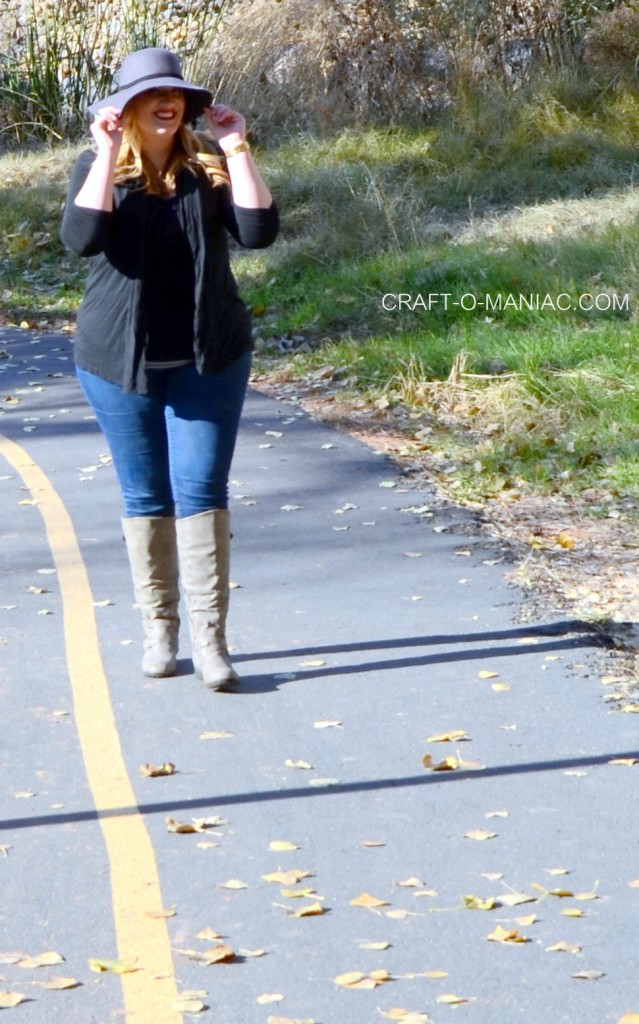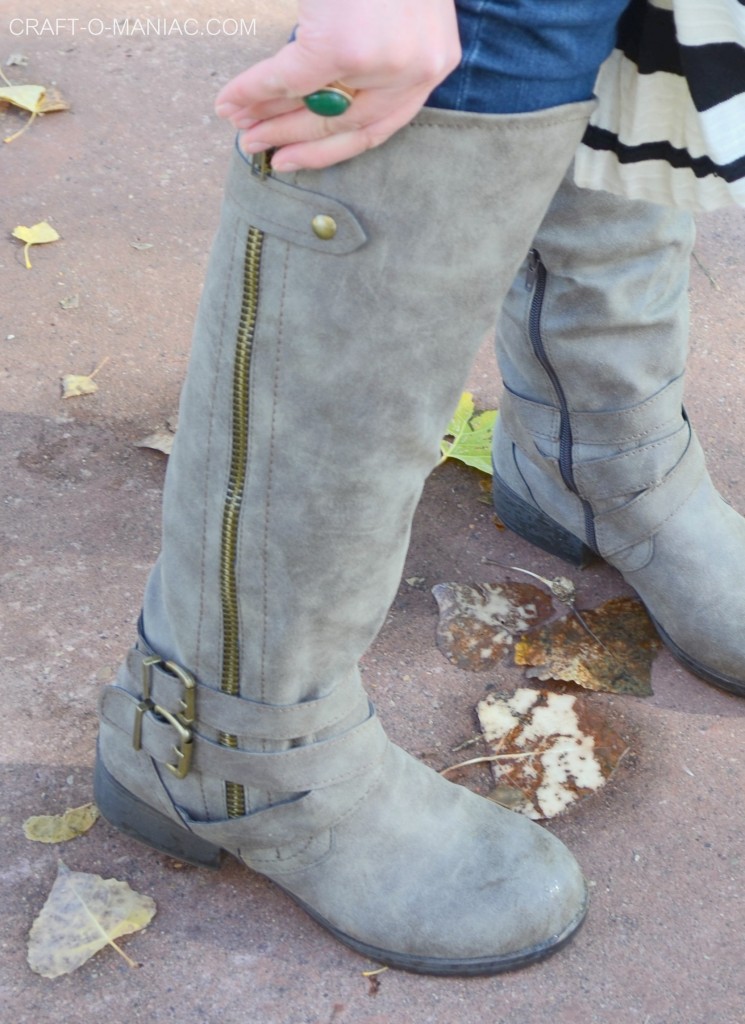 Pssst, its not easy getting behind the camera at my age and shape, but a cute pair of boots and crunchy leaves helped. wink.
I was selected for this opportunity as a member of Clever Girls and the content and opinions expressed here are all my own.