Halloween 2015 Home Tour Decor
Hi yall, as some of you know we bought a house, and all though there is much wall treatments, paint, and more furniture to buy, I have had a blast living in our home and decorating it. I am sharing our "Halloween 2o15 Home Tour Decor". I kind of went with a "Chic Halloween" theme. I pretty much used Halloween decor I had, minus purchasing a few pumpkins, the orange plaid throuw, and the pretty gold mirrors as well. Its fun to shop your home and see what pieces may work better in another room and/or space. I suggest do that first, before you shop, and you will be suprised.
Lets take a tour of my front living room "Chic Halloween Styled".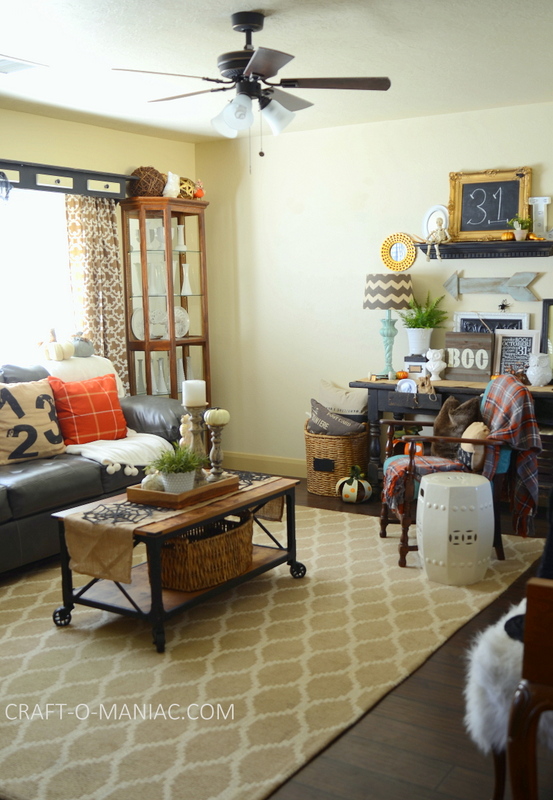 The coffee table is by Better Homes and Gardens for Walmart. Yes' that cute table is from walmart, the white garden stool is from Michaels last year, and the big rug is from Target earlier this year. The grey leather couch is from Ashley Home Furniture.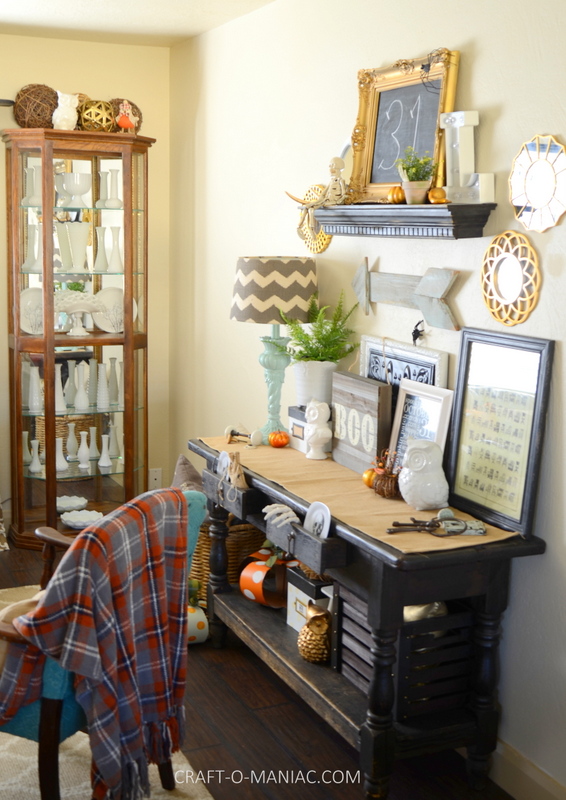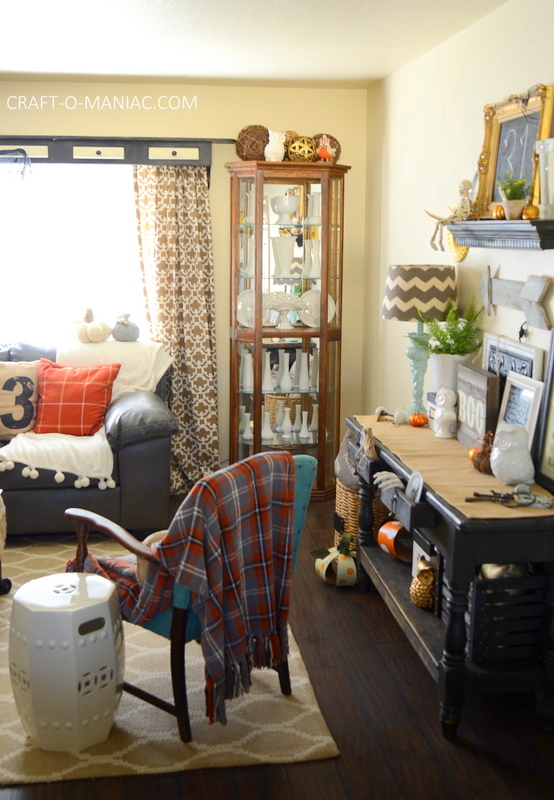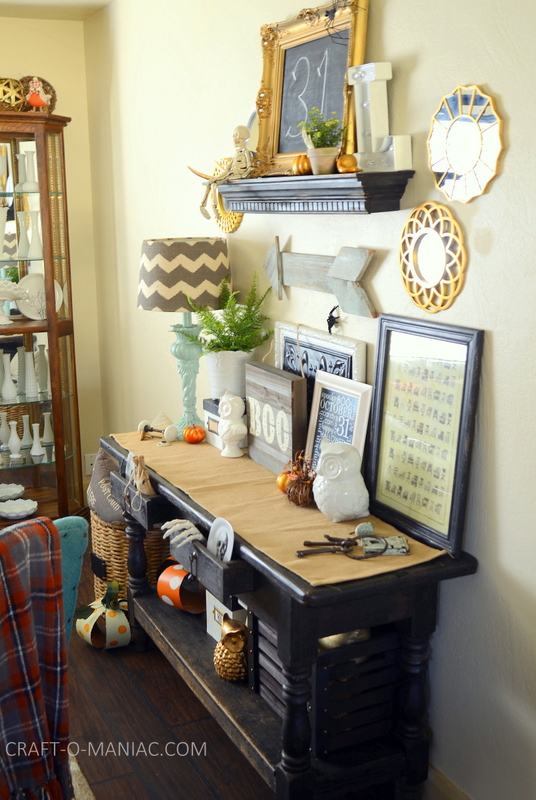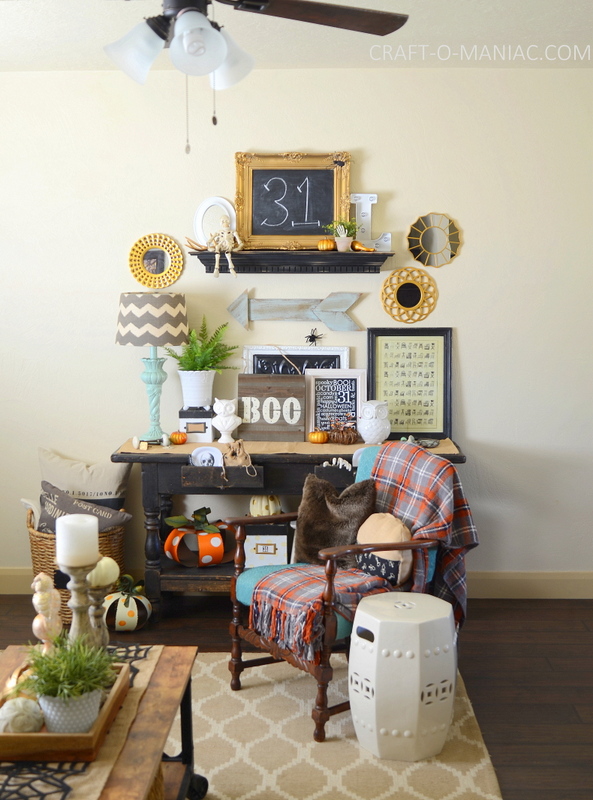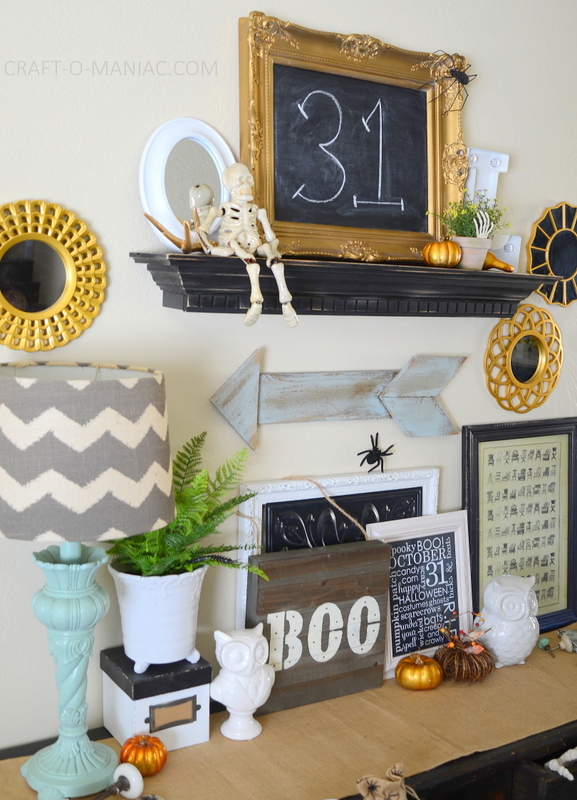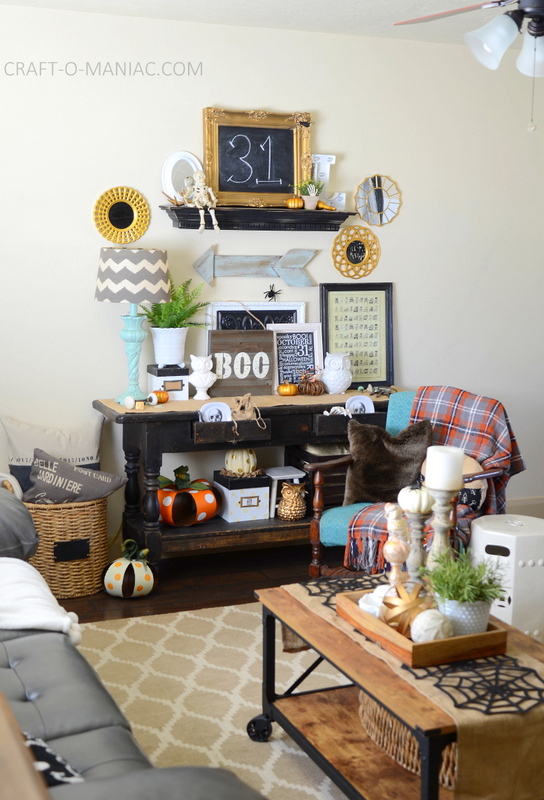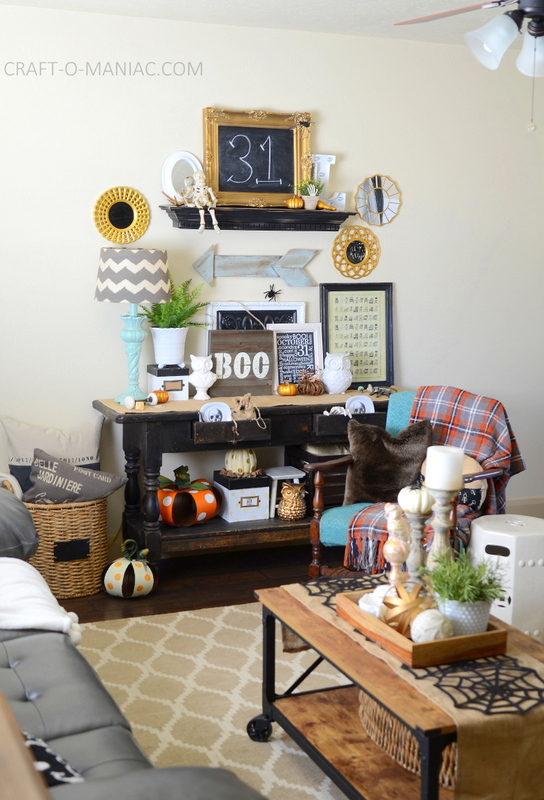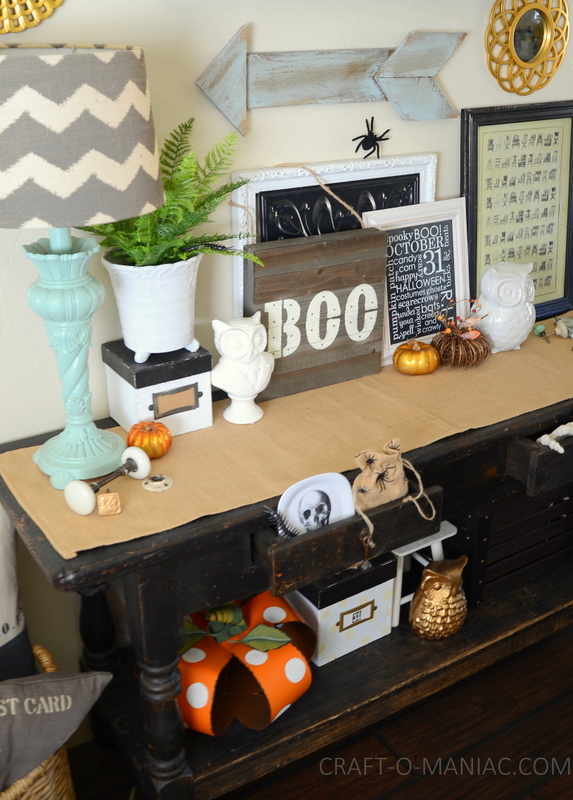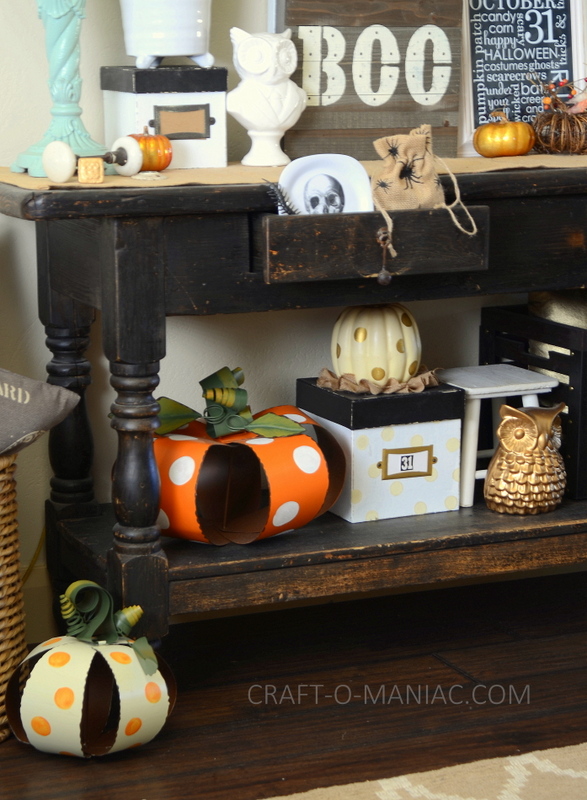 Do you love those darling polka dot metal pumpkins? they are from Krumpets Home Decor I actually have a black and white one too that in my kitchen. All their Halloween is marked down right now too. Give them a visit.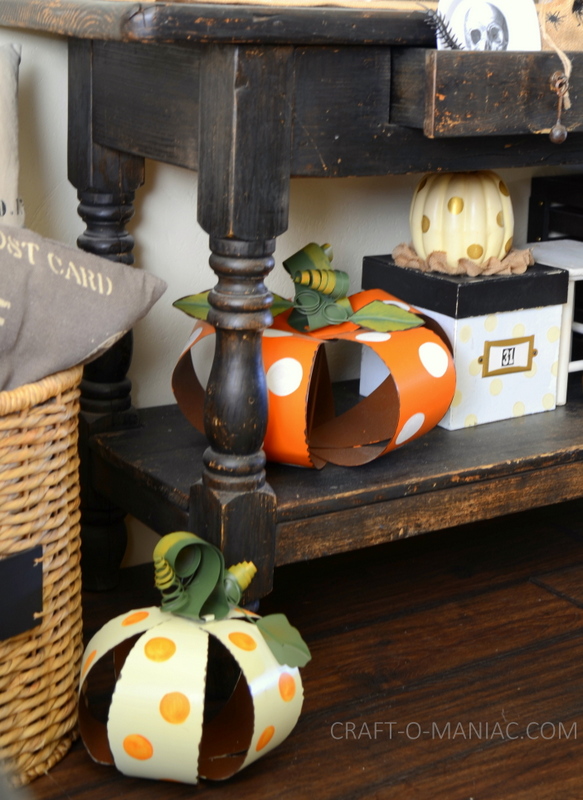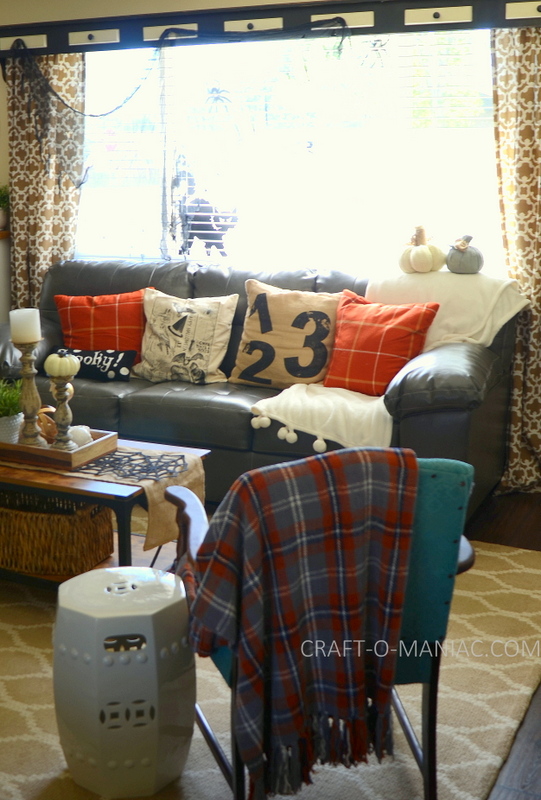 The spooky pillow is from Tai Pan Trading from last year, the orange plaid one is from Target… and details on the cute canvas one I made in tomorrow's post.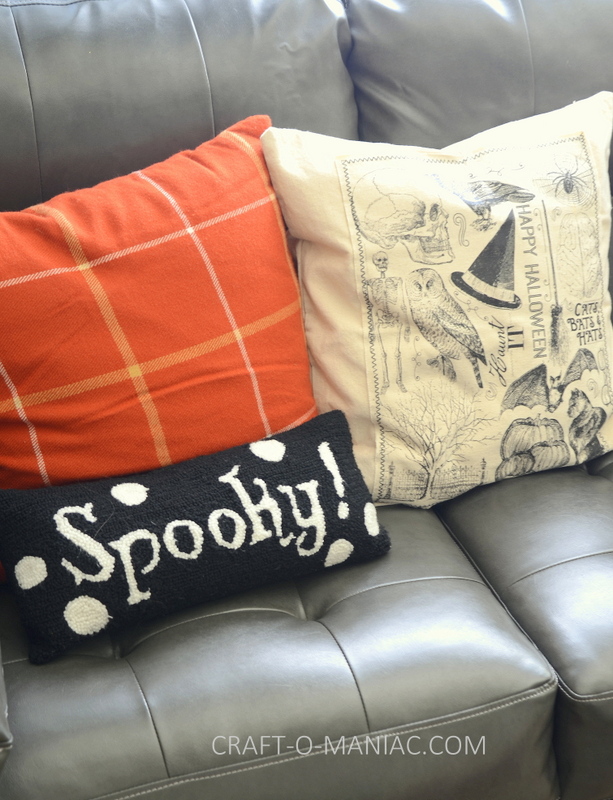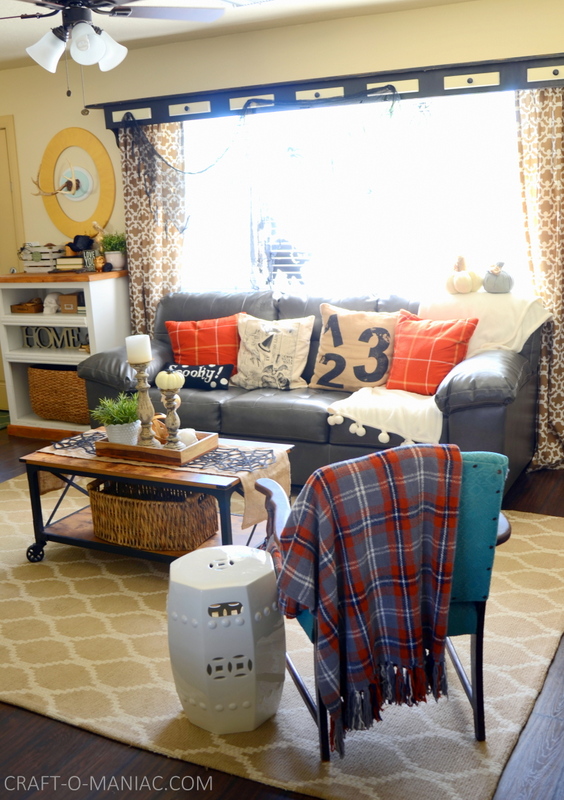 Speaking of Krumpets Home Decor and pillows, the cute burlap numbered pillow is also from Krumpets.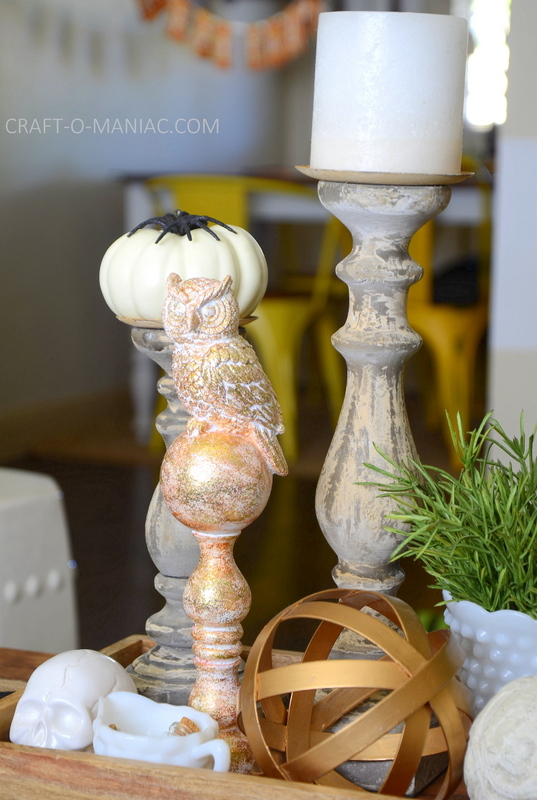 The candle holders are from Blvd. Home Furniture in S. Utah. The owl pedestal is from a set of three a crow, a vulture, and and owl from Oriental Trading. It was orginally black with purple glitter. I chalk painted it with three coats of white chalk paint, and then added gold and orange glitter over it. I love how it turned out.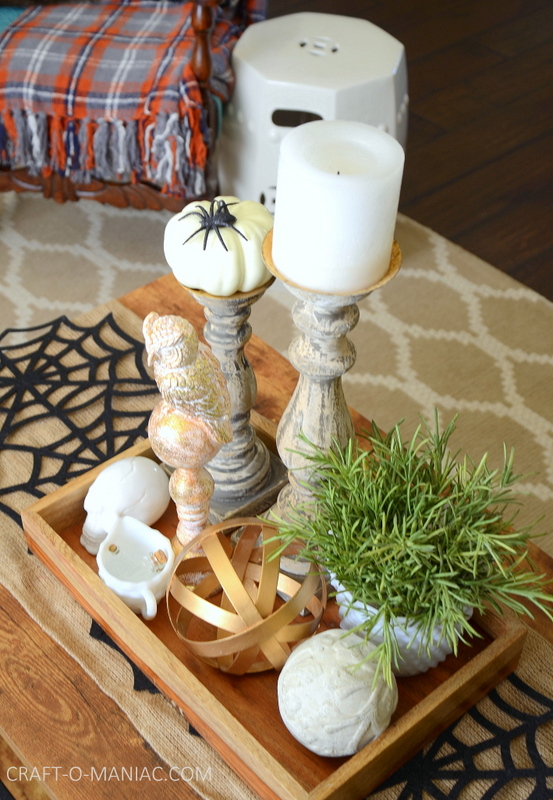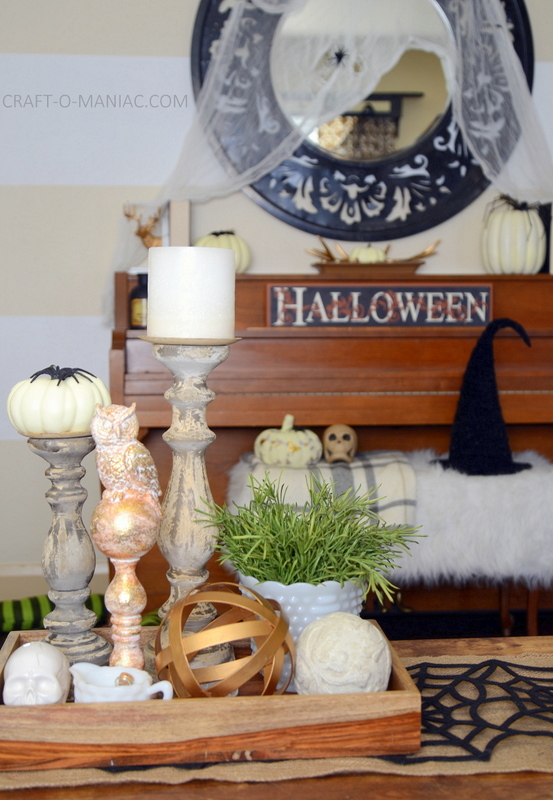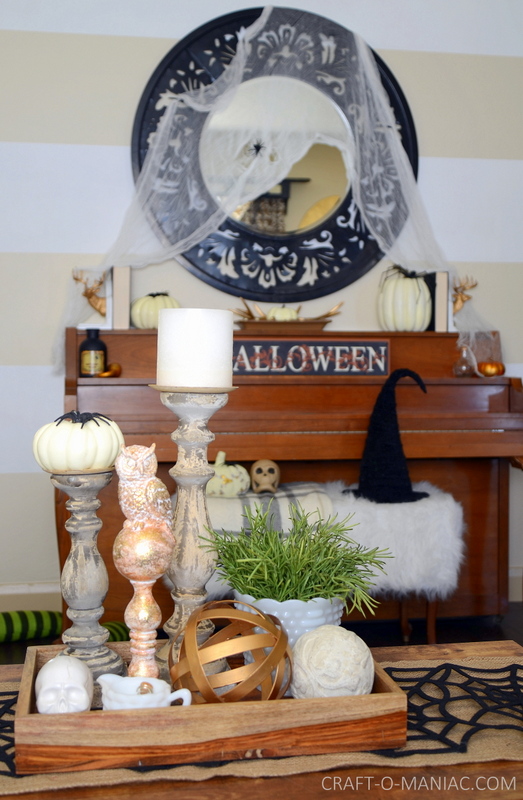 I will be back with some more Halloween decor and a few halloween projects. Thank you all for visiting COM today.
jen