Giving Your Home a Contemporary Update
Regardless of how long you've lived in your home, there's always room for improvement to better tailor it to your personal tastes. Giving your home a contemporary update isn't as complicated as you might think, merely a case of determining which items are the best choice for your personal style, your home, and your budget. Modern furniture certainly offers up plenty of options, and with a little guidance, you'll be able to narrow down the options to just those that would look best in your home. If you're in need of some inspirational ideas to help you get started breathing fresh life into an otherwise bland space.
Streamlining To shoot for a more contemporary aesthetic, one of the easiest principles to adhere to is to incorporate sleeker pieces with cleaner lines. By reducing the level of overwrought detail, you streamline the overall look of your space for a simpler, modern, elegant effect. And you don't need to be a professional designer recognize the value in that.
In the words of author Antoine de Saint-Exupery, "a designer knows he has achieved perfection not when there is nothing left to add, but when there is nothing left to take away." For the modern home, the focus is less on the elements you can continuously add to your home, so much as it is about identifying those key, essential items your home needs and removing everything that doesn't fall into that category. If you're not sure where to start, Lumens has a great selection of modern furniture to suit a range of styles.
Go Fresh with Your Choice of Materials In addition to opting for cleaner lines, one of the best ways to modernize your interior design is to choose more modern materials. Sure, your wooden étagère might be a lovely antique, but it's better suited to a past generation. Incorporating more modern materials like metals, Lucite and molded plastics is a great way to give your home a fresher, updated feel.
For the truly modern home-owner, you choice of furniture materials should not only take aesthetics into account, but also look to how environmentally conscious those materials might be. Factors like whether or not it's made from sustainable resources, if it's recyclable, the toxicity levels of its materials, even how durable it is all contribute to how "green" your new piece of furniture can be.
Keep your Bright Colors to the Accents One of the biggest problems that people run into trying to modernize their style is to go to bold. While we're in full support of choosing pieces that might seem a little avant-garde, there's a way to do that tastefully, and on the other end of the spectrum, not so tastefully. If you want to inject some bright colors into your home's design, do so through your choices of well-curated accents, rather than your wall color. If you want a clean and contemporary look that's not going to quickly age, subtlety is key. You can always switch out your design accents for new ones when you get sick of them, but buying new couches, painting your walls, or replacing rugs is much costlier, time consumer, and likely to leave you with a dissatisfactory look after just a couple years in the house.
Follow these simple guidelines and you'll be well on your way to a contemporary home look in no time.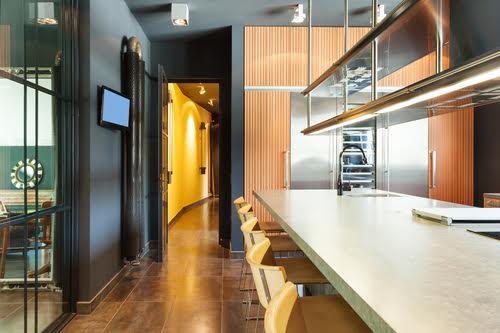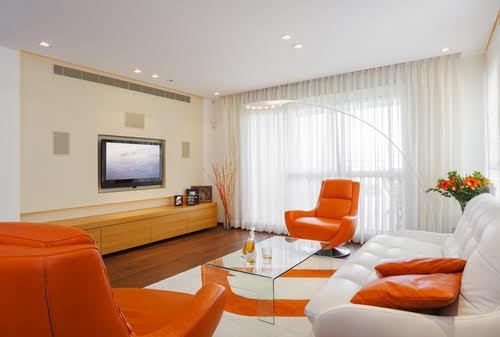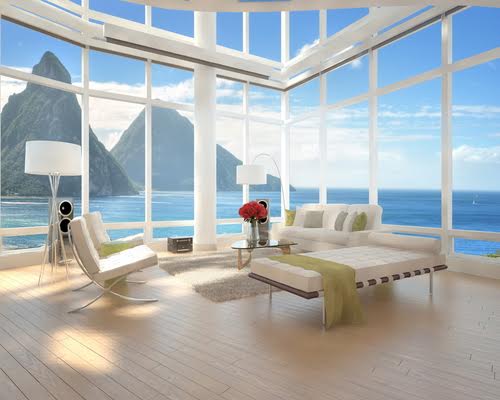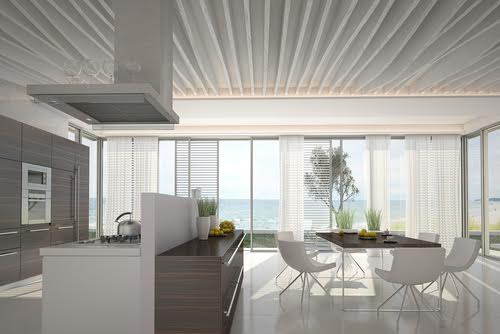 All images are via Shutterstock
I hope these tips, tricks and ideas help you all when it comes to your "Contemporary Designs"
Thanks for visiting today,
jen