Free Food Label Printables
Today on COM we are talking about Free Food Label Printables and more. There are two ways to think about tidying up: as an unpleasant but necessary task, or as a fun and creative activity. If you add "inexpensive" to the latter, you'll get a winning approach to home cleaning, organizing and decorating. This might seem easier said than done, but take pantry organization, for example. In some instances this can turn into a long process of figuring out which food has gone bad, which can be used for a while longer, which contains allergens, etc. To make sure you never go through that exhausting endeavor again, and at the same time bring fresh spirit to your kitchen, simply print out these food packaging label printables and apply them to
categorized food:
● healthy (gluten-free, sugar-free, cholesterol-free, etc.);
● pasta, rice, oatmeal, flour;
● salt and sugar;
● pet food;
● lunchbox stickers
● special events food
This last category is for foods that you plan to use on holidays or special events, so other family members know not to use it before. Currently the section features Easter tags, but more fun labels will be added to the collection. These printables also include a very useful weekly meal planner which can be used for easier meal organization or planning food-related activities with family and friends during the week. How else can you put these printables to good use? One idea that comes to mind is: gifts. Here's how you can make a unique gift for your loved ones. Make their favorite healthy cookies, put them in a cute jar and apply any of the following labels that are relevant: gluten-free, sugar-free, all natural, lactose free, etc. Maybe even tie a ribbon around the jar. These sort of gifts work best when they are unexpected, given on any ordinary day.
The collection includes lunchbox stickers as well, which can be very helpful in getting your kids to eat healthy food you prepared for them. This can often be quite impossible, but the playful stickers can motivate them to try what's inside the lunchbox. These labels can also be used to surprise your kids at their lunch time with some amusing notes or a fun inside joke you'll write on the label.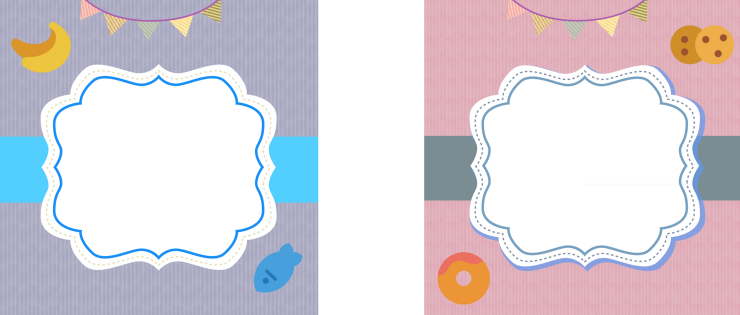 Hope these tips will inspire you to think of more creative approaches to home organization!
Love organization and printables and these will certainly help. Be sure to check out the link above for more free printables to help you in the kitchen.
jen