Black and White Hutch Decor
Hi guys, I am excited to share a new look on my hutch| Black and White Hutch Decor. I am also excited to share this fabulous website with you. I have been shopping from this company for 10 plus years, and I love LOVE their stuff. Krumpets Home Decor . They have so many darling things for your home and for the holidays too. You will just have to head over to their site and start surfing (pour a coke first or grab a bottle of water).
The giant number silverware signs you see on the top of my hutch are from Krumpets and I ADORE them.  Those signs are want inspired me to decorate my hutch in black and white. Do you like those big signs, check out the cute numbered silverware plates, there from Krumpets too. GAH! so cute. If you love the signs as much as me, the set will be 50% off just use promo code "CRAFTOMANIAC" YAY! plus if you follow me on INSTAGRAM and see the other number home decor I will be sharing, they too will all be 50% off with the same promo code. 
I am so excited to be sharing some other new spruced up spaces with some other Krumpets Home Decor items, that I will be sharing over the coming weeks. For now lets take a look at my  hutch, you know you all love seeing it time and time again. wink.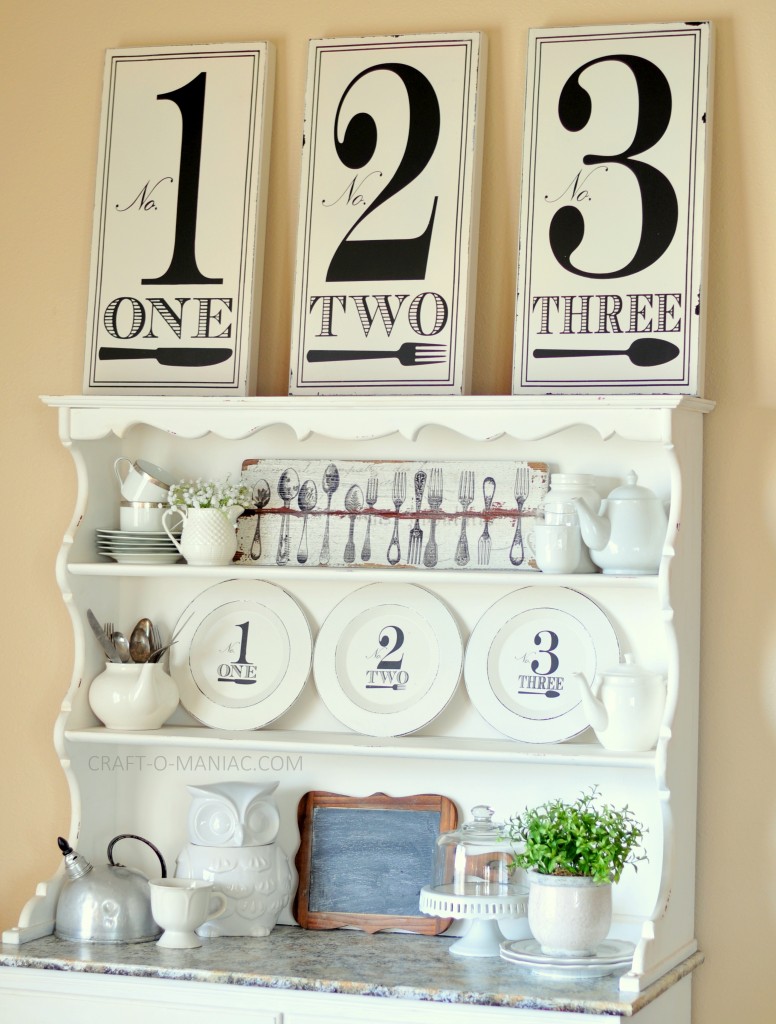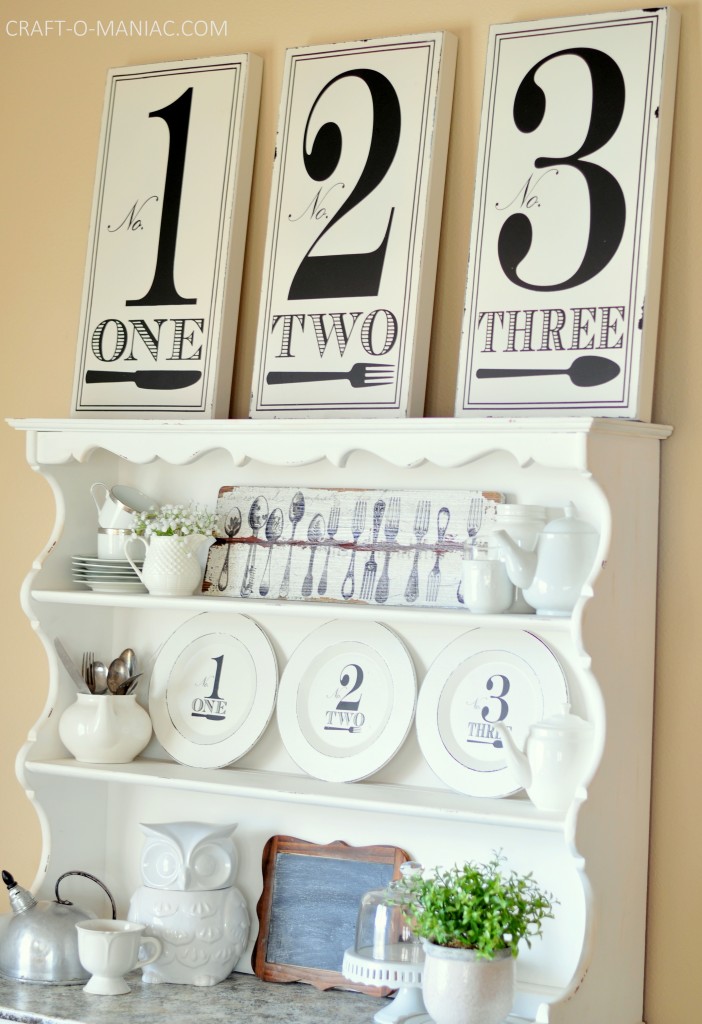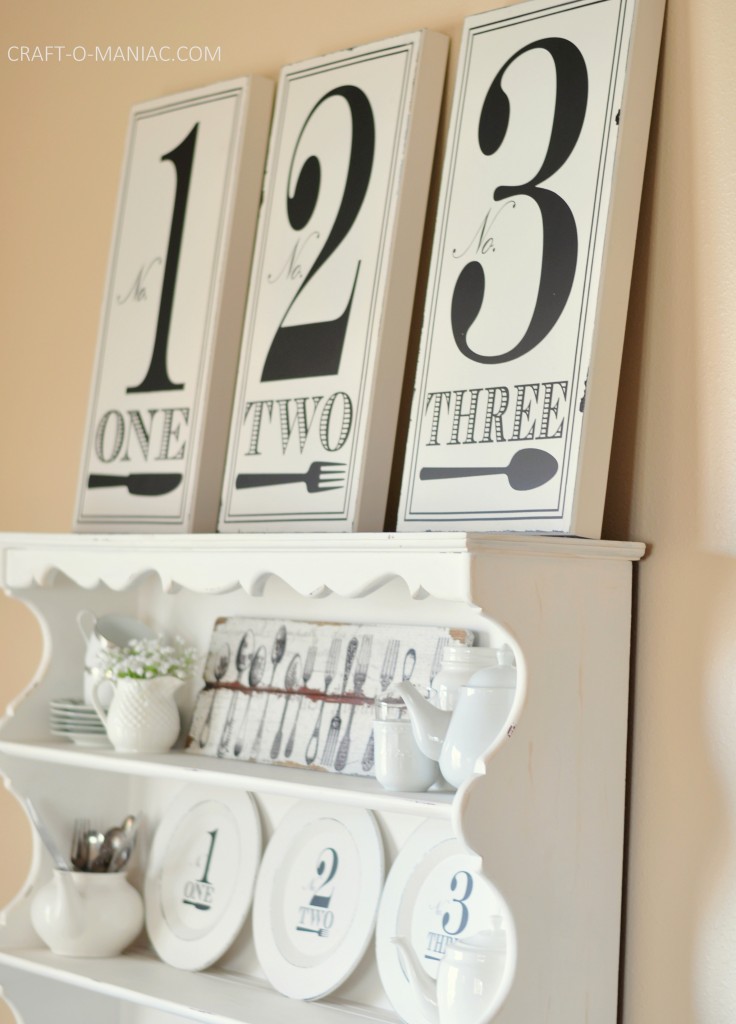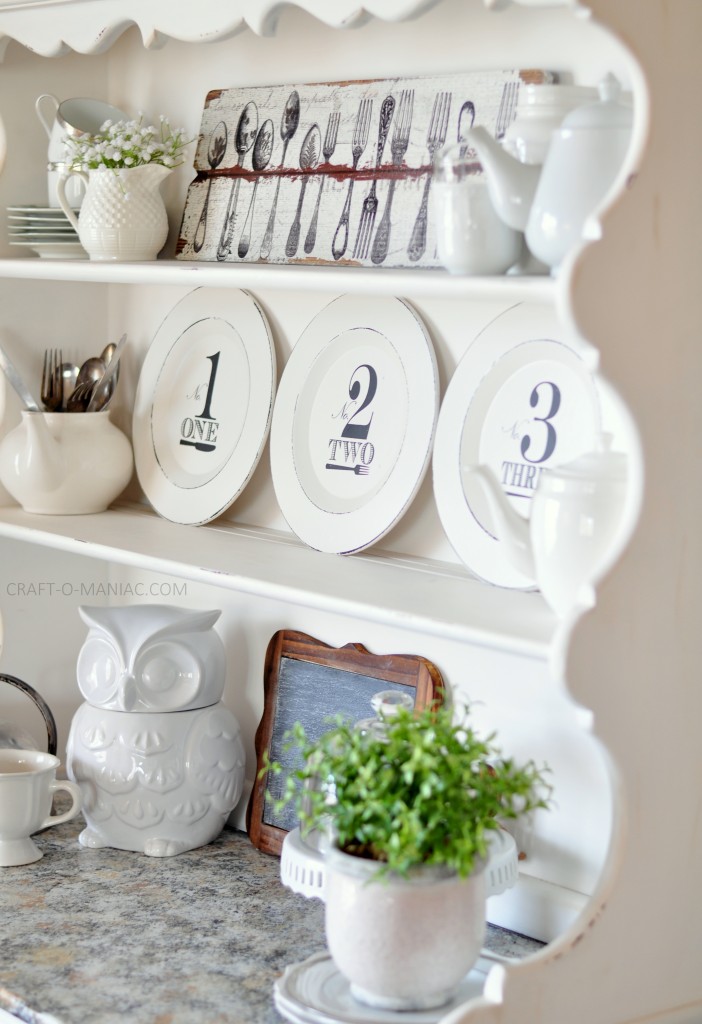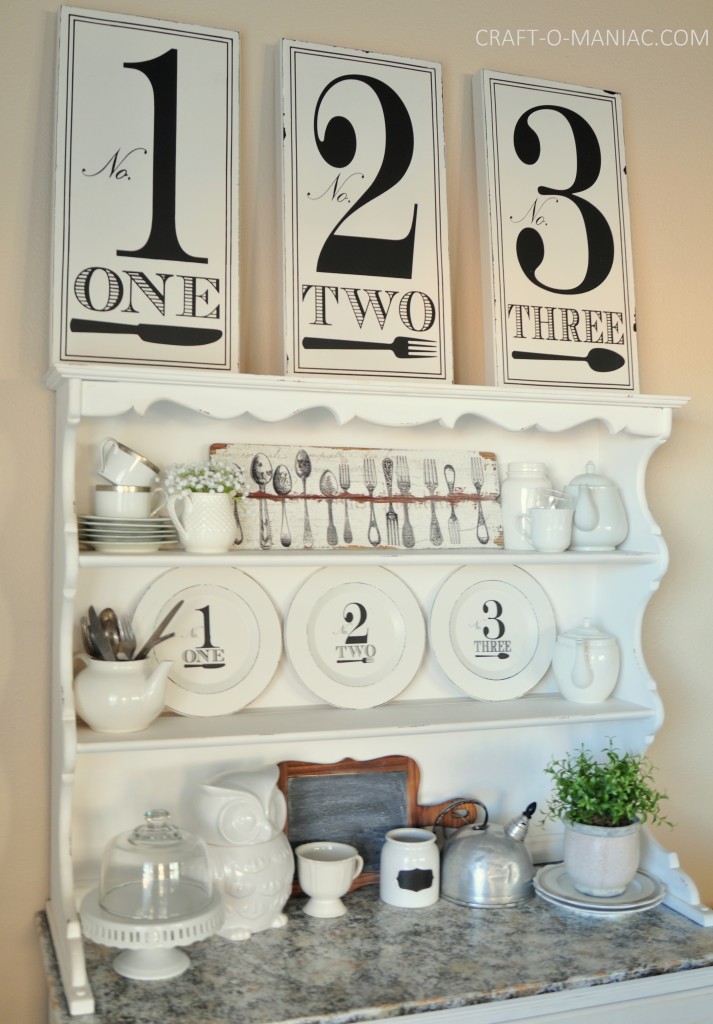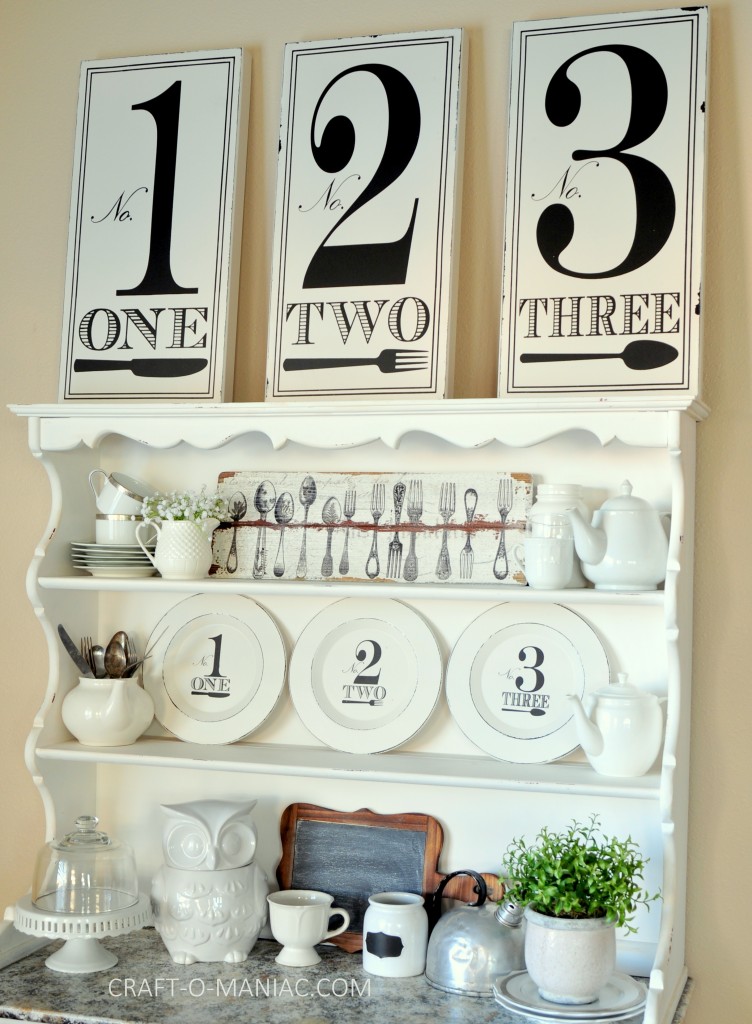 I love how it turned out, and my sister said it was her favorite look, so that makes even more fab. for me. Thanks for stopping by today.
Hugs, jen
This is a review of products, but all opinions are 100% mine.