Holiday Decorating Tips for Apartment Dwellers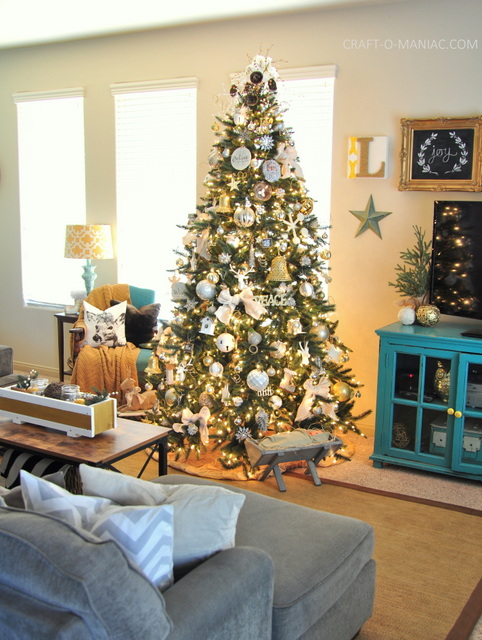 My Christmas Tree and Room Tour this year here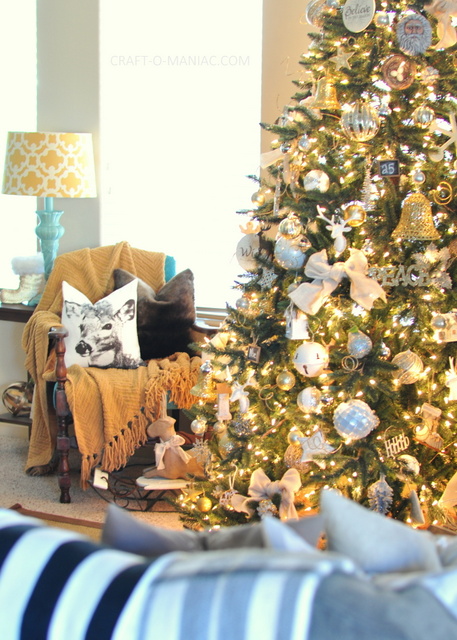 Today on COM we are talking about  Holiday Decorating Tips for Apartment Dwellers.
Television shows, magazines and blogs love to document the elaborate and occasionally over the top decorations used by the owners of larger homes. As an apartment dweller, you might find yourself wishing that you had more space for your own decorations. Apartments are notoriously small, and with so little space, using some decorations might mean that you take away from your living space. Holiday decorating tips for apartment dwellers let you display items around your home and show how much you love Christmas when you don't have a lot of free space.
Choose a Tabletop Tree
Even if you live in a tiny studio apartment, you have no excuse not to put up a Christmas tree. Instead of selecting a giant tree that will take over the little space that you have, select a tabletop tree. These smaller trees range in height from eight inches to three foot tall, giving you the option to select the size that best fits your apartment. Some tabletop trees even come in bold colors and feature glitter or flocking, which lets you put your own stamp on the holiday season.
Make Use of Windows
If you already covered your walls with pictures and posters, turn to your windows. Wrapping a single strand of lights around the edges of the window lets those outside know that you're in the holiday spirit. Turning an old frame into a makeshift display is another fun idea. Paint the frame with red or green paint, tie a contrasting colored ribbon around the top and hang it from a hook over your window. Glue or tie ornaments and other decorations to the edges. You can also string wire back and forth behind the frame and hang the ornaments from that wire.
Create a Tablescape
When space is really limited, put your focus on decorating your kitchen, dining room or coffee table. Large glass apothecary jars are perfect for displaying cookies you made yourself and your favorite holiday decorations. Make sure that all the decorations and items you use share some of the same colors. Use ornaments that pick up the colors in your plates and napkins, and look for flowers in a similar color. Follow Balsam Hill on Twitter and other similar sites on Twitter to find new ideas for decorating your smaller home or apartment without sacrificing any of your space this season.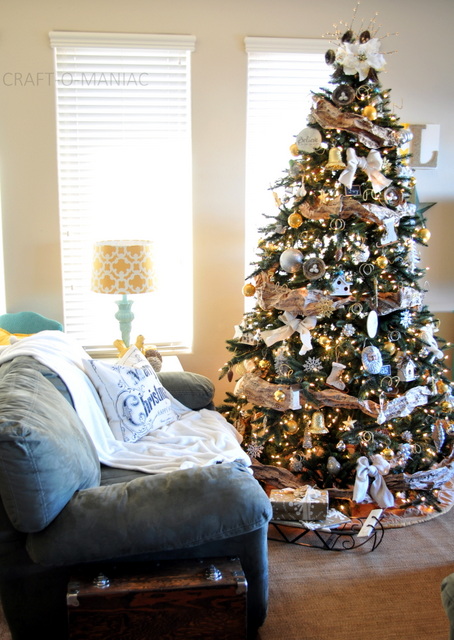 My Balsam Hill Tree last year Here