DIY Darling Gift Card Packaging

We partnered with Target to bring you this slice of holiday cuteness as part of  their #GiftCardCheer campaign.
Do you love receiving a gift card for a birthday, Mothers Day, Christmas, etc.? I do, it means that you can go shopping and pick out something you like. Today I am sharing this DIY Darling Gift Card Packaging. A lot of people including myself don't fee that gift card giving is personal, or that perhaps the receiver might think that you didn't put enough thought or effort into the gift. I for one have been in this situation more then once. In fact I have put a lot of thought and time searching for the perfect gift and everything I found I talked myself out of because of reason a. or b. and why the person may not like it. That is when I end up picking out a cute gift card, feeling relief in my decision and again knowing that the receiver can pick out what they like.
Giving a gift card as a gift doesn't have to be boring, and that is why I am talking about how I dolled up a Target gift card package making my own "DIY Darling Gift Card Packaging." You too, can  doll up a box, cotton bag, envelope, tin container, box, anything that would hold  a gift card really. Lets take a look below and see just how I did this.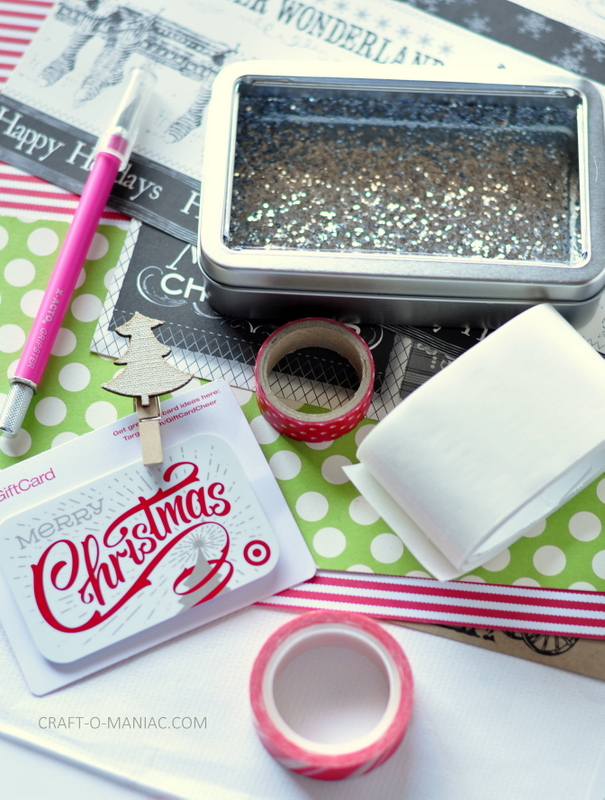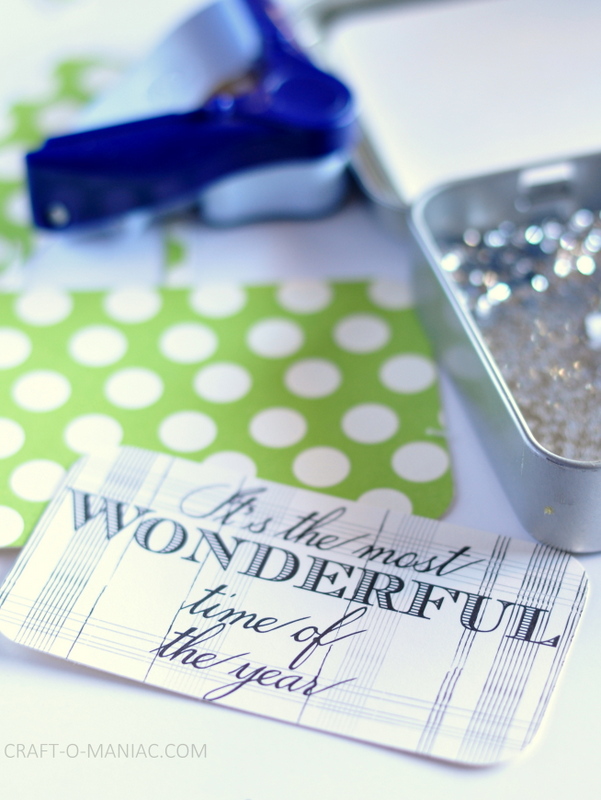 I used this cute metal tin container I picked up at a craft store a few years ago. I took and xacto knife and cut out the plastic part. I then cute and trimmed craft paper to size and used washi tape and some glue dots to adhere it to the lid. I then cut out a cute paper saying tag and added that with washi tape. I filled the inside of the container with glitter, fake snow, and some punched out snow flakes. I took the gift card and added a cute Christmas clothespin. I finally added a few Hershey miniatures and called it done. This is such a fun and whimsical package you can be proud giving. Plus your recipient will love receiving and opening it.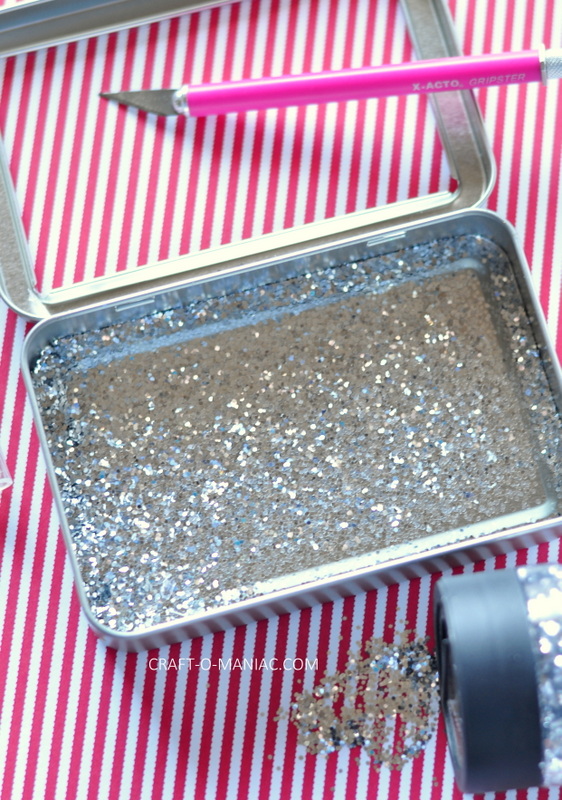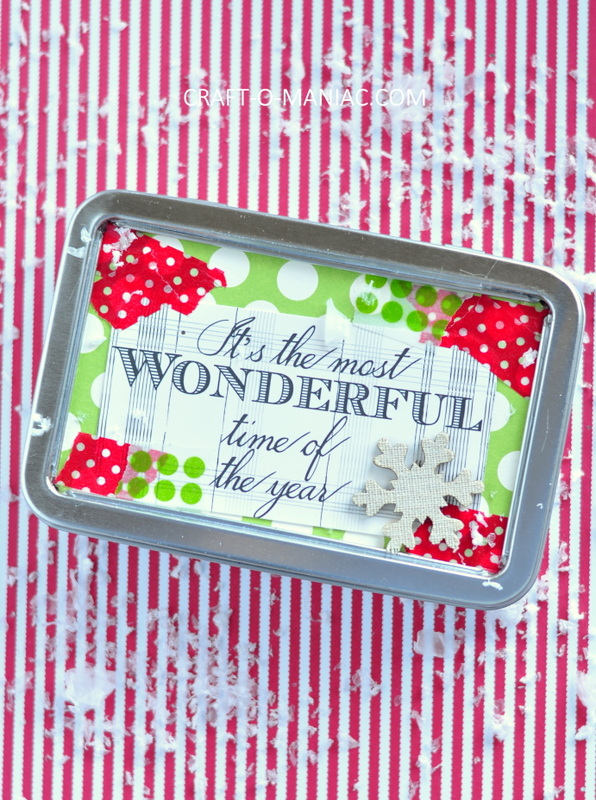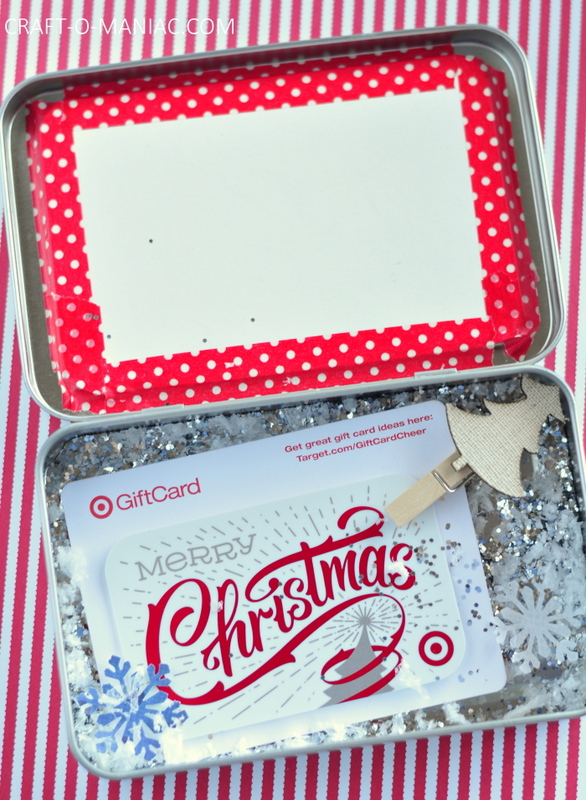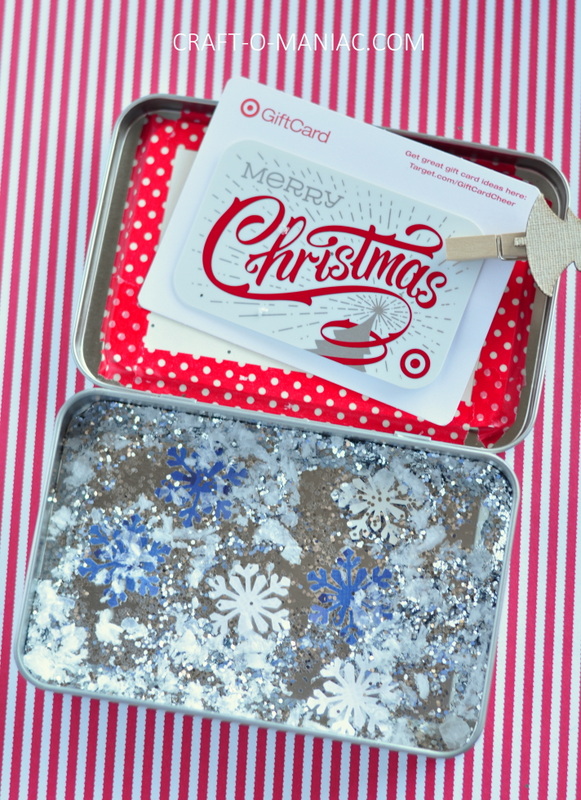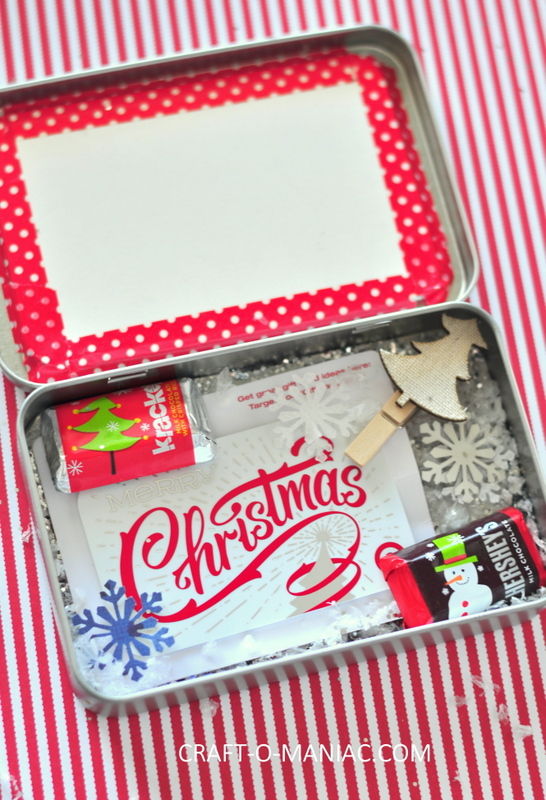 Compensation was provided by Target via Mode Media. The opinions expressed herein are those of the author and are not indicative of the opinions or positions of Target.