The Best Choice for Patio Furniture
Here is some useful information for when spring and summer comes again, I mean its never to early to be thinking about the future right? today I am talking about The Best Choice for Patio Furniture and that "Wicker" as the Best Choice for Patio Furniture
When you're designing the perfect backyard space, wicker furniture always seems to come up in the discussion. The fact is that the outdoor wicker furniture far surpasses both wood and metal pieces, even while those others are exponentially more expensive. Wicker is comfortable, durable and the best choice for your outdoor design projects.
Durability,Wicker and rattan are made from some of the most durable plants on earth. Today, wicker is even strengthened with the addition of synthetic fibers. Even the frame is stronger than most wooden furniture pieces, able to withstand rain and sun with equal durability. Aluminum is typically arc welded, which is excellent for supporting high weights, and the frame is dusted in a rust-resistant powder.
Colors and Styles, All weather wicker patio furniture is sealed with resin, which locks the stains into the furniture. As a result, wicker sets tend to experience less sun damage over time. Even the cushions are made with dyed, synthetic fabrics that are designed to withstand prolonged exposure to light.
Wicker is also timeless. The pieces in living rooms of today very closely resemble styles that have been in production since the Victorian Age. An entire room can be designed with wicker in mind and not a single piece will look out of place.
Affordability, Wicker is also more affordable than other pieces, even when it carries a high price tag up front. Think about the costs to replace or refinish metal or wood furniture to see the true lifetime value of wicker.
Now if wicker furniture or any outdoor furniture isn't your thing for your summer… and you are just wanting to get away, then check out Globo Surf for your next fun getaway. The outdoor furniture can wait until you get back. Wink.
Bio: Wicker Paradise just unveiled the new Savannah set, complete with white wicker furniture like sectionals and sofas. Shop Wicker Paradise for free delivery to your home in the continental United States.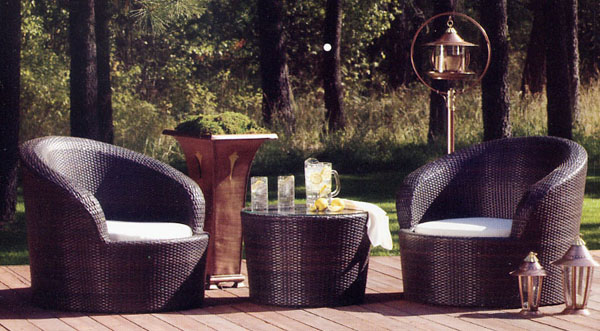 image source here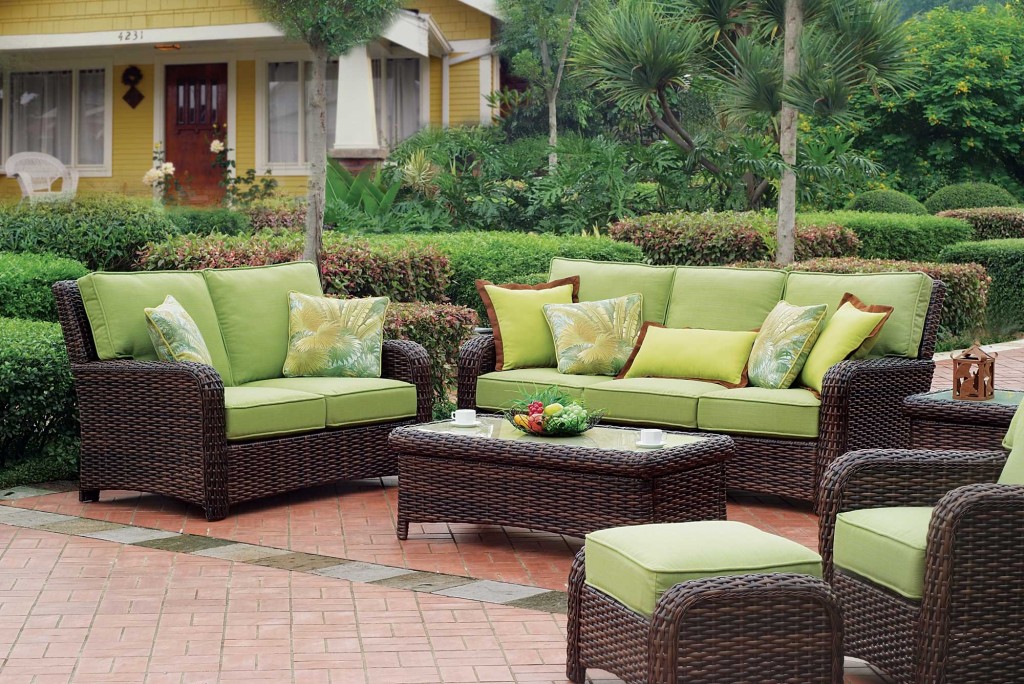 image source here
I hope this information helps you all out when planning your next patio, court yard, and landscaping decor.
Thanks for stopping in.
Jen