DIY Rudolph Word Sign
Hi friends, I was in full Christmas crafting mode last night, both my daughter and I work busy creating together, and there was even Christmas music, YUP! One of the crafts I made last night was this DIY Rudolph Word Sign. I think it turned out pretty cute and my kids all got a kick out of it, and I loved hearing their reactions, so I think it was a home run.
Supplies:
– oval wood plaque
– chip board letters "Rud lph"
– small red bulb ornament, glittered or not
– off white acrylic paint
– 2 sponge brushes
– glue gun
– red glitter paint (optional)
– dark brown stamp ink or even walnut stain (optional)
How To:
I started by painting the wood plaque an off white color, and let it dry. I then took a paper towel and used a dark brown stamp ink and took a paper towel dabbed it into the ink and rubbed it around the edges of the wood plaque. I did the same with a little bit of red glitter paint, only I used a sponge brush. Once everything was all dry, I hot glued down my chip board letters, ( you can even use stickers or perhaps a stencil). I then glued down the chipboard letters and made sure I left room for my glittered red bulb ornament. For the ornament I took off the hook part, and then I took some dull scissors and cut off the hard plastic tip (just be careful if you do this step to not crack the ornament or hurt yourself lol). Then I hot glued down the bulb for the rudolph nose. Now you are done. YAY!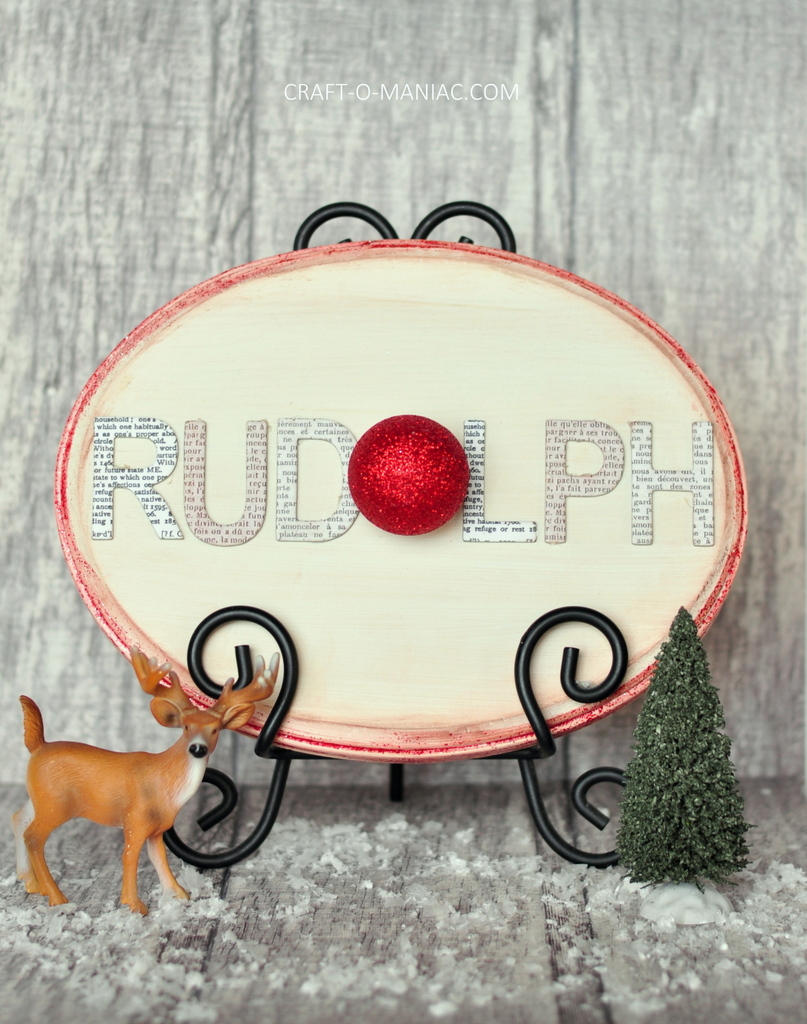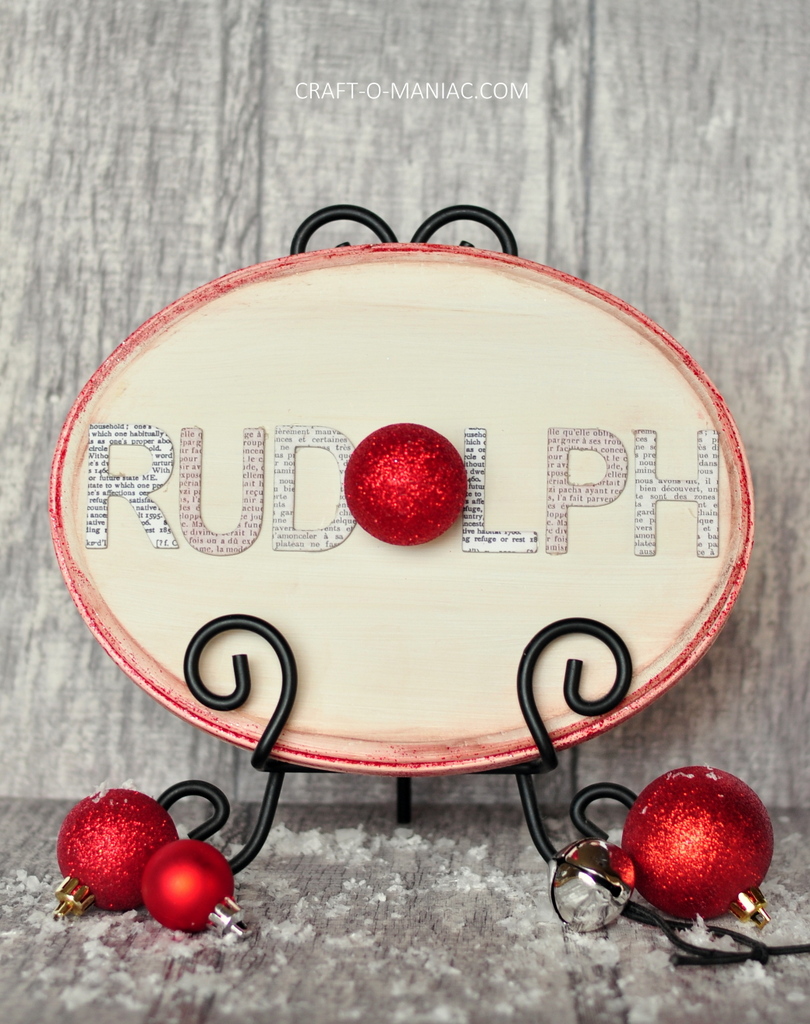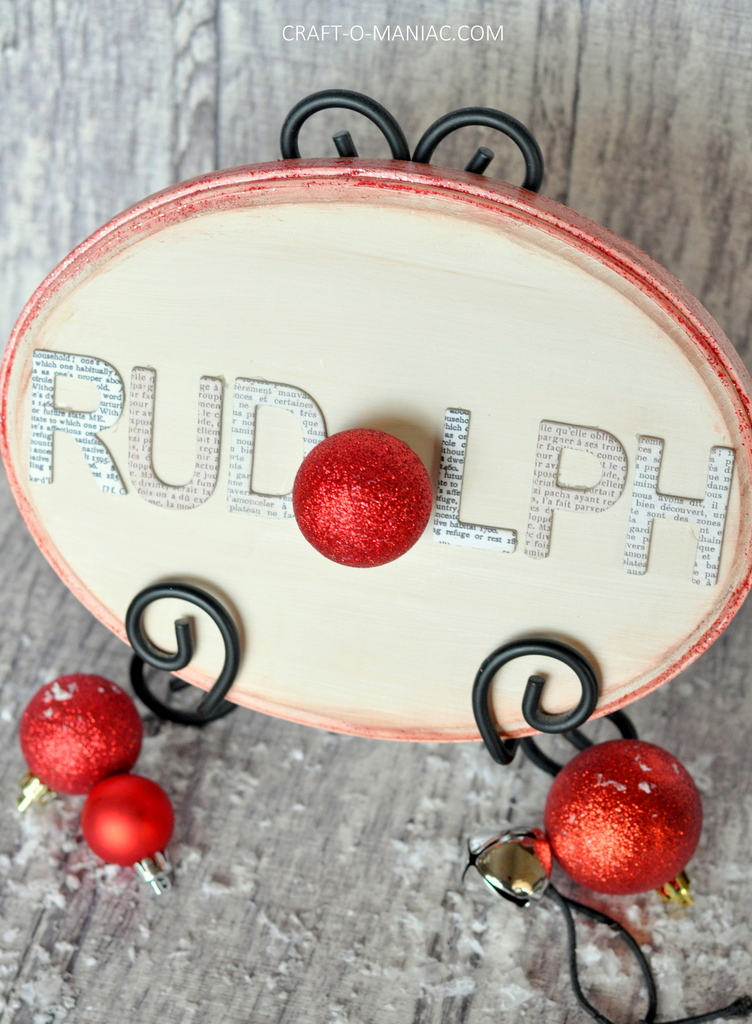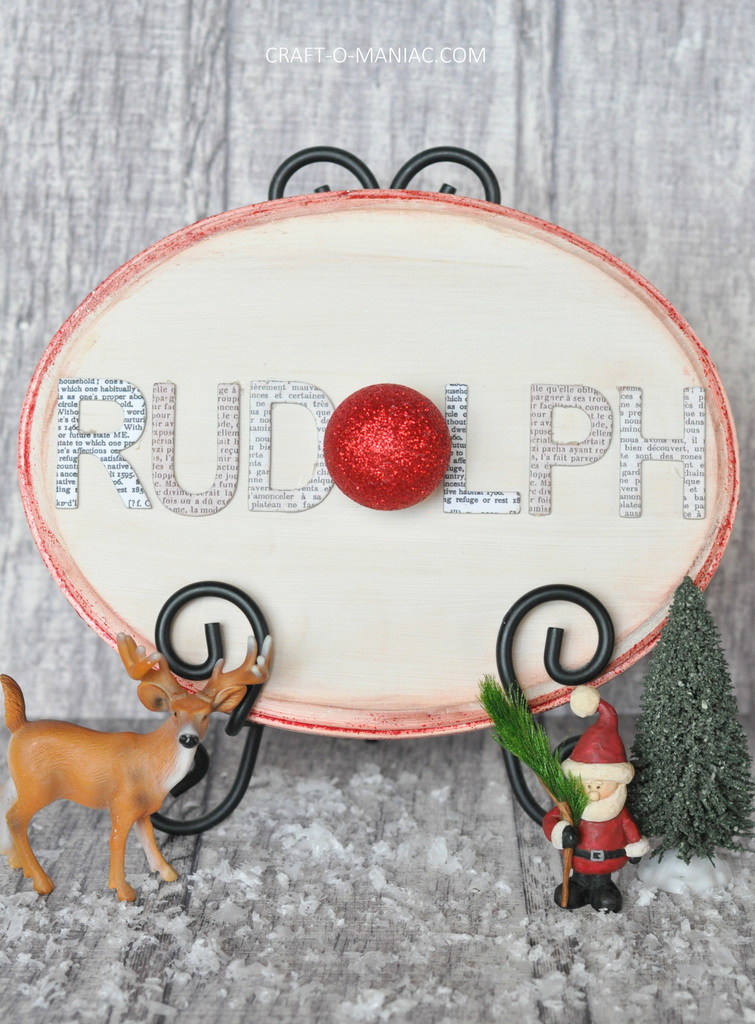 So fun! This craft would be so fun to do on a craft night, because you can use all kinds of stickers, and chip board letters, so long as you get the right size letters for your board. This could also be a handmade gift, YAY!
You can see my cute DIY Rudolph Ornament I made last year too.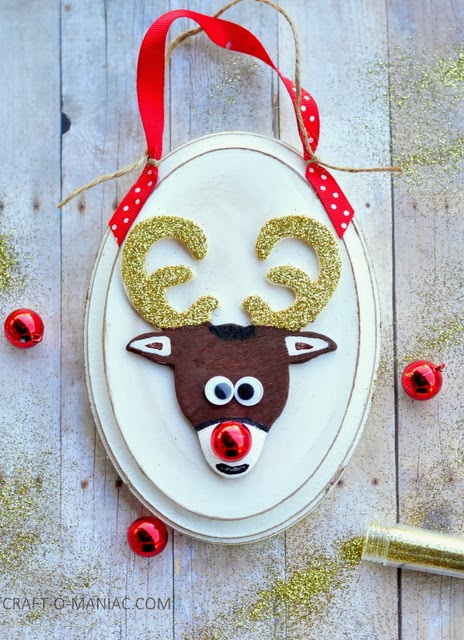 Or you can make these Rudolph Donut Holes with your kids or give them to your neighbors.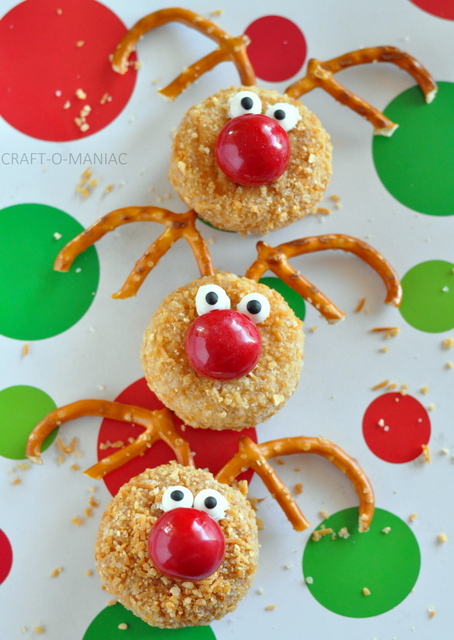 Thank you all for stopping in.
xo, jen