Getting Crafty about Christmas at Home
Are you all getting crafty about Christmas at home? We all tend to think that spring is the time to get your house in order, to spruce up the old place and to go for the 'out with the old, in with the new' mentality. But is it? After all, who wants to spend a drab and dingy Christmas waiting for the day to come when you can – finally – have your home looking its best? It's true that we're instinctively inclined to start nest building once the gloom of February is out of the way, but in the 21st century things are a bit more evolved than that. We don't actually need to hibernate through three months of tired old fixtures and fittings just for the heck of it.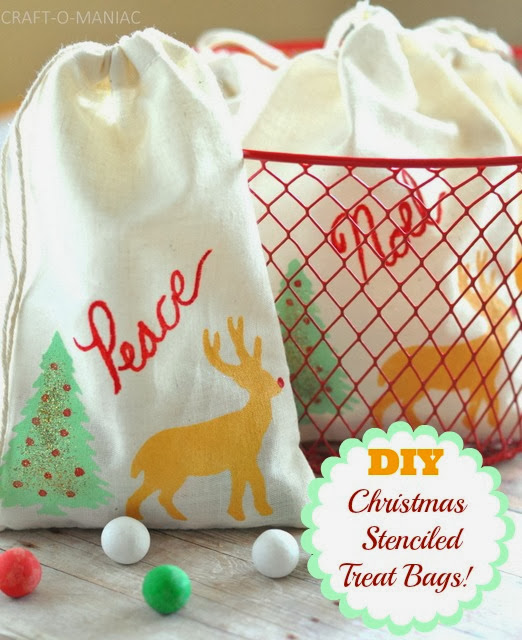 Christmas stenciled treat bags| image source for here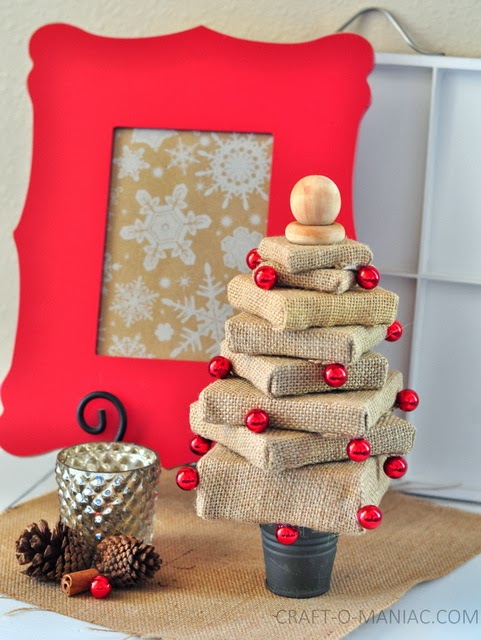 DIY Burlap Christmas tree| image source here
Never mind decking the hall with bells and holly, now is as good a time as any to just get your house in order. It's not as though you're going to be out in the garden after all! And when do you have more people round than over Christmas and New Year? Why, with the house on show, would you want to put off creating a comfortable, warm and welcoming environment? Thinking of hanging a wreath on your doors? Take a good look at the door itself before you do. If you take a peek at an online door supplier like todd-doors.co.uk  or doorsworld.co you'll find that they are less expensive than you might imagine, and they are a really great way to give a room an instant lift. What's more, it's a room-changer you can achieve without all the hassle that's involved once you get your decorating head on properly. And there are practical benefits too. Changing your interior doors can cut drafts, enhance your fire protection and even help cut down on how sound travels around the house,  doesn't every family have someone who is better behind a closed door? Real wood looks really great at this time of year too. It's got that sort of old-fashioned, Christmas Carol quality that goes perfectly with mince pies and mulled wine. There's something about the way long shadows go with the grain of the wood itself that just feels Christmassy. And it looks delicious by candlelight! Here's another way to think about it. You can either spend Christmas telling your in-laws about the great plans you have to spruce up the place or you can bask in the glow of their oohs and aahs as they see your place in a whole new light. Sprinkling a bit of glitter and tinsel about the place is a poor substitute for actually making your home fit for a feast. It's almost as if we've been conditioned to believe that we shouldn't do anything to the house until the festivities are over. What is the urge to put up Christmas decorations if it is not a desire to make your home as celebratory as it can be? So as chilly drafts start to make themselves felt and as the grey winter light starts to 'dingy- fy' those rooms that are in need of a lift, now is the time to think craftily about turning your home into a warmer, more welcoming and a more cosy place to celebrate. After all, a beautiful home is for life – not just for Christmas.
And speaking of doors and Christmas wreaths, you can see my DIY Christmas Plaid and Reindeer Wreath here.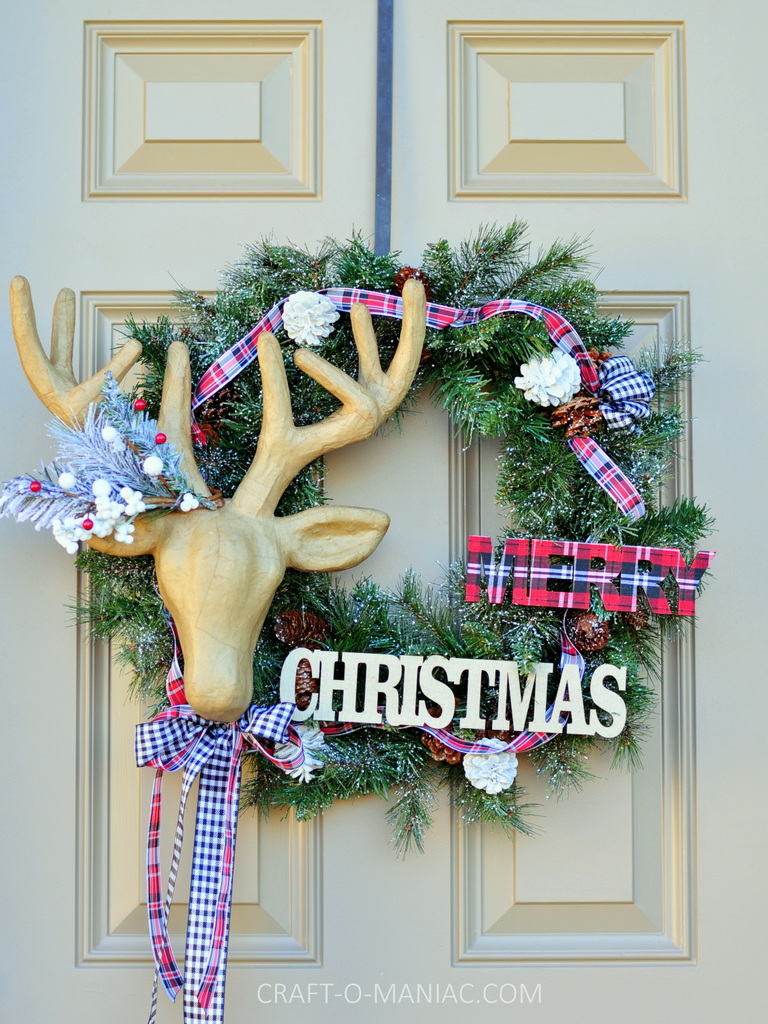 Thanks for stopping by COM today.
jen