Tips to breath life back into old upholstery
Today I am sharing some  "Tips to breathe life back into old upholstery" If you have an old sofa that is in great condition, it is a shame to throw it out simply because it has started to look a bit dull and dirty, and refusing to buy a chair you love because the upholstery looks faded is the same. Just because upholstery does not look its best doesn't mean it is ready for the rubbish dump. Here are a few tips to get your old upholstery looking like new.
Brush it over;
Use a stiff brush to agitate the fabric of your furniture. You need to raise the nap and bristles of the fibers to free up hair, dirt, and grime. This will help the cleaning process as it will let the cleaning process go beyond the tightly bound surface that forms over the years. This process will also start to remove any larger particles stuck to the upholstery's outer surface.
Vacuum;
You will need a powerful vacuum to suck out all of the dust and, hairs and dirt that has accumulated over time and this is also the best way to avoid spreading and dirt back through the fabric making it more difficult to wash later. Make sure you have the right attachments for your vacuum and that you get down the sides and back of your furniture too.
Check Your Cleaners;
Before tackling any stain (or even the upholstery itself), you need to test the cleaner on the fabric, and this should be done on an inconspicuous part of the furniture. Apply a small amount of the cleaner and allow it to soak into the material and leave it for an hour or so. If the material is OK after that then you are fine to proceed.
Stains;
If you have stains on the upholstery you are probably going to need to use a stain remover. Only apply the cleaning fluid to the immediate are of the stain, and allow it to soak in for 10-15 minutes before washing off with clean water. If you have children in your house, it would probably be better to use an organic cleaner rather than a detergent, and there are many available in high street stores that are as capable as the chemical cleaners.
The Big Clean;
To do this job in a professional manner and to make your upholstery look its best one great option is to invest in a quality steam cleaner like those available from www.karcher.co.uk. These cleaners will deep clean the fabric for you, bring colors back to life, and will ensure that your upholstery does not become too wet and start to smell after you have finished.
After Care;
You do not want to be going through this process too many times, as it will eventually be detrimental to your furniture, and this is why it is important to treat your upholstery with a fabric protector such as Scotch Guard. You should also try to remove any spillages by dabbing the area with an absorbent cloth as soon as you can, and instigate a regular cleaning and wipe over regime for your newly clean upholstery.
On average we go through 7 sofa sets in our lifetimes. Perhaps understanding that you don't need to throw out dirty furniture will help you cut that number down in the future.
and you can see my family room and couch here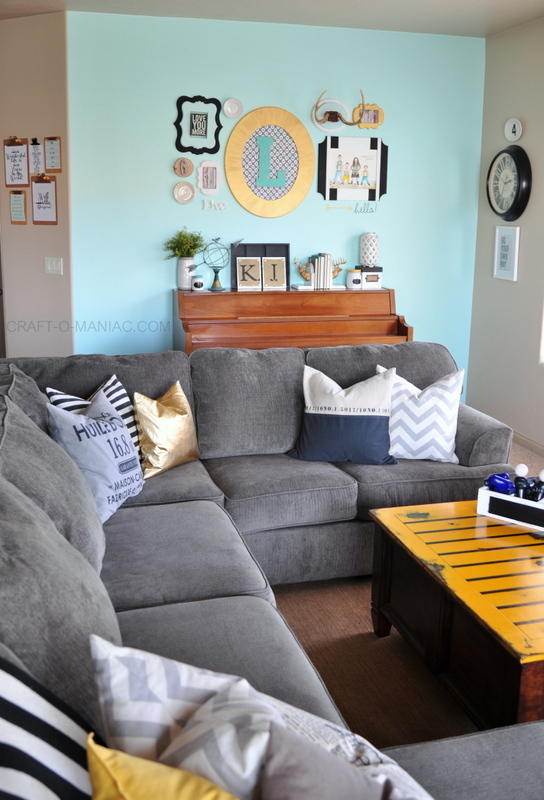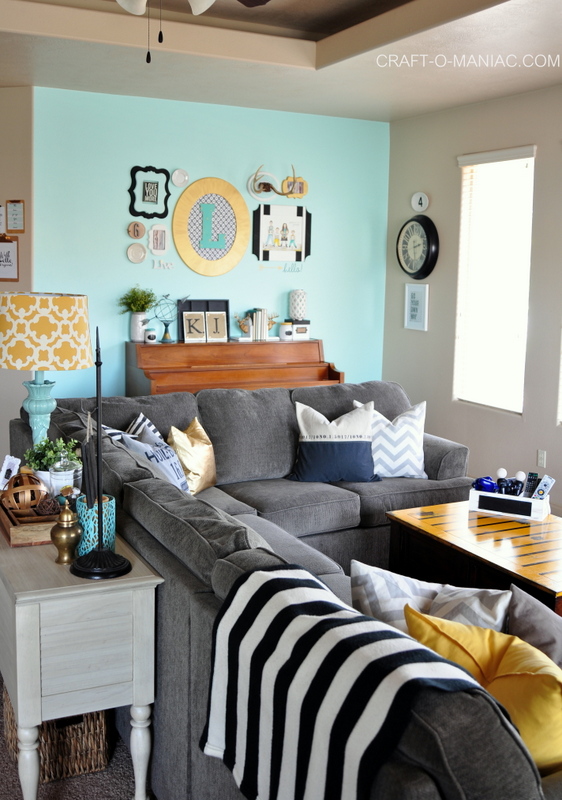 I hope these upholstery tips help you out, and thanks for your visits today.
jen