Decorated Faux Pumpkins and Trick Your Pumpkin Contest
I recently had a ton of fun hitting up Michael's and gathering some supplies and faux pumpkins to decorate. Today I am sharing and talking about these "Decorated Faux Pumpkins and Trick Your Pumpkin Contest."
When I shopped for the faux pumpkins I didn't have any ideas in mind for what I was going to do, I kind of picked up cute things that would possible work for these pumpkins and surprisingly what I picked out was all used.
Before we get to the fun pumpkins, you all need to know about this super fun #TrickYourPumpkin contest. Keep reading. 
Michaels #TrickYourPumpkin FAQ
– What is #TrickYourPumpkin?
– How will Michaels choose a winner?
– When does the contest begin and end?
– What does the winner receive?
– Can I enter more than once?
– What must be included in my entry?
– Do I need to give permission for Michaels to share my project?
#TrickYourPumpkin is a fall sweepstakes to help get you in the spirit of fall! Create an original project with one of our Michaels craft pumpkins and upload a picture of it to Instagram using #TrickYourPumpkin and #sweepstakes. The sweepstakes begins Saturday, October 4th, and runs through Friday, October 31st. A random winner will be selected weekly and will receive a $250 gift card to Michaels and an ssortment of Plaid® products. All entries will be shared on Michaels.com/TrickYourPumpkin.
– The winner will be selected randomly every Friday.
– The contest begins on Saturday, October 4 and runs through Friday, October 31. Entries submitted before or beyond these dates will not be eligible to win.
– Michaels chooses a weekly winner and the winner will receive a $250 Michaels gift card and an assortment of Plaid® products.
– Yes, entries are unlimited!
– Tag @MichaelsStores in a picture of an original and unique fall pumpkin project on Instagram using #TrickYourPumpkin and #sweepstakes. If you don't have an Instagram or your Instagram is private, upload the photo of your creation to Michaels.com/TrickYourPumpkin.
– Yes! Michaels will comment on your entry on Instagram to prompt you to follow the link in Michaels Instagram account bio. You must follow the link and complete the steps in order for Michaels to share your photo on Michaels.com/TrickYourPumpkin and/or social channels.
– I submitted my project and was directed to a link to grant permission. Does Michaels need my permission?
– Do I have to use only supplies from Michaels?
– I entered my #TrickYourPumpkin project. Why don't I see it on Michaels.com/TrickYourPumpkin?
– In order to share your photo on Michaels.com/TrickYourPumpkin, you must grant Michaels permission to use that photo using the link in their Instagram profile. Once approved, you creation will be shared for all to see.
– Where else would you find such a wide variety of supplies?
-Be sure that you've given permission to Michaels to share your unique project by following the link in Michaels Instagram profile. Once your content has been approved, it should be viewable on Michaels TrickYourPumpkin site.
– If you have other questions regarding the #Create2Educate sweepstakes, please visit Michaels.com/TrickYourPumpkin for terms and conditions.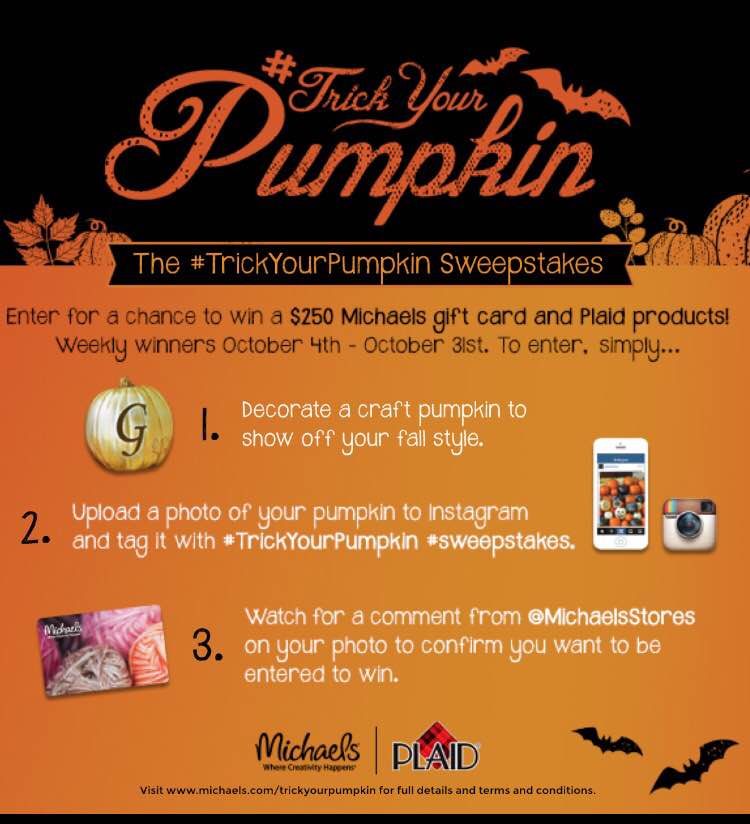 Before the embellished fun!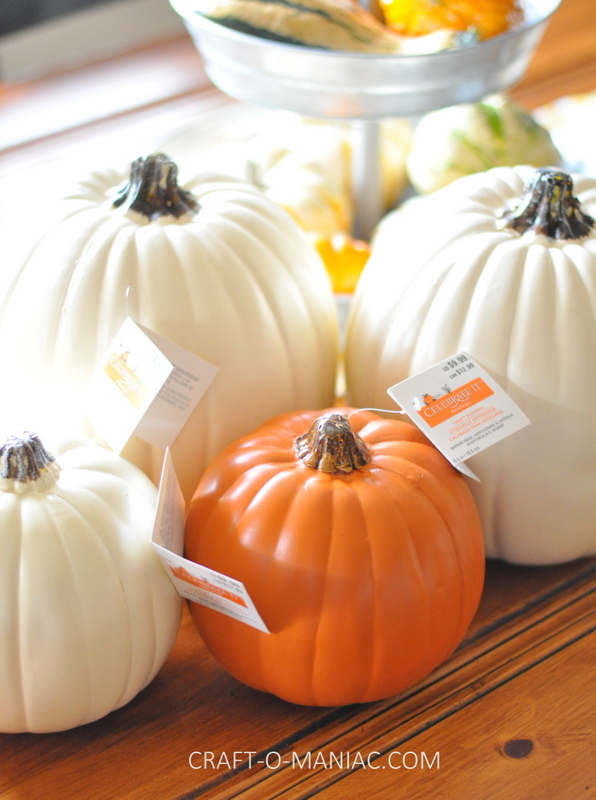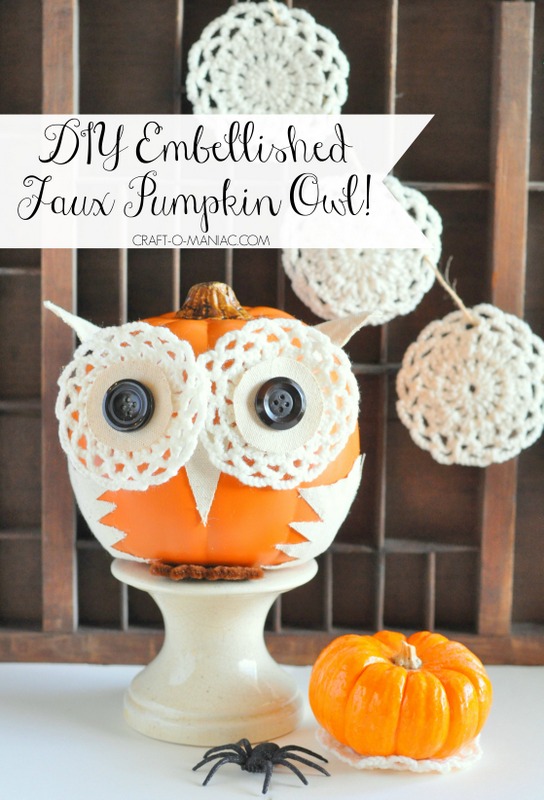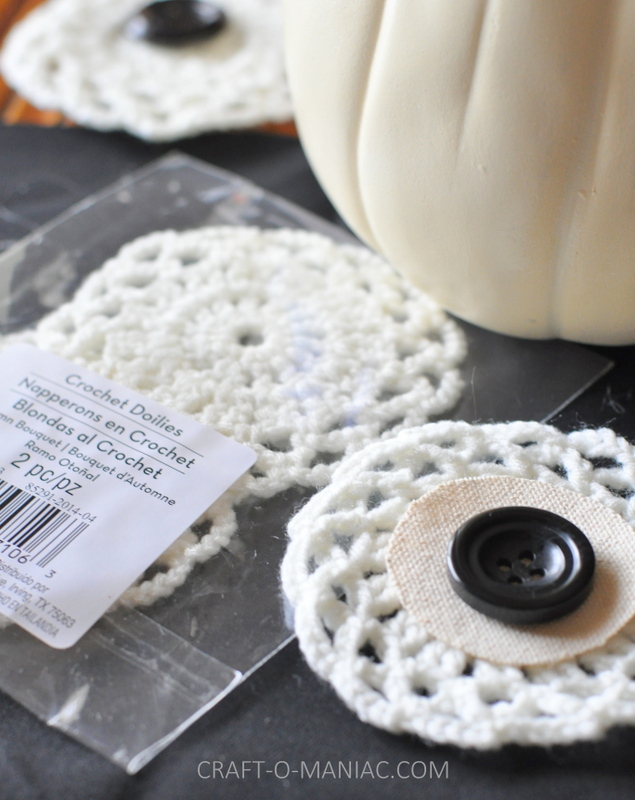 How To: First I started with some cute crocheted circles found at Michaels and then I cut some round canvas fabric and lastly glued some large black buttons to the center. Now you have some owl eyes.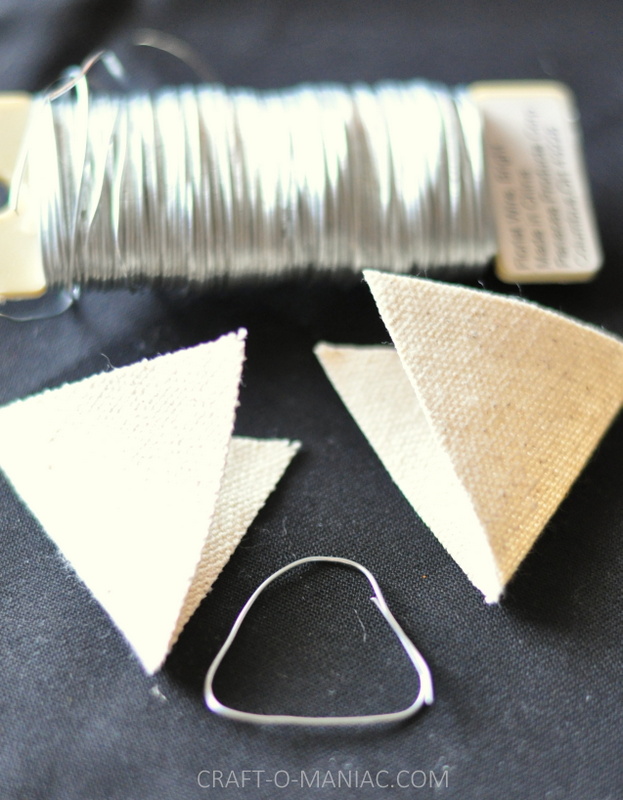 Next I cut some more canvas triangles and I made sure I cut them out on the fold. I then used some craft wire and shaped it into a triangle. I placed the wire inside the owl ears and hot glues around the edges. I also hot glued the ears down to the "Owl Pumpkin"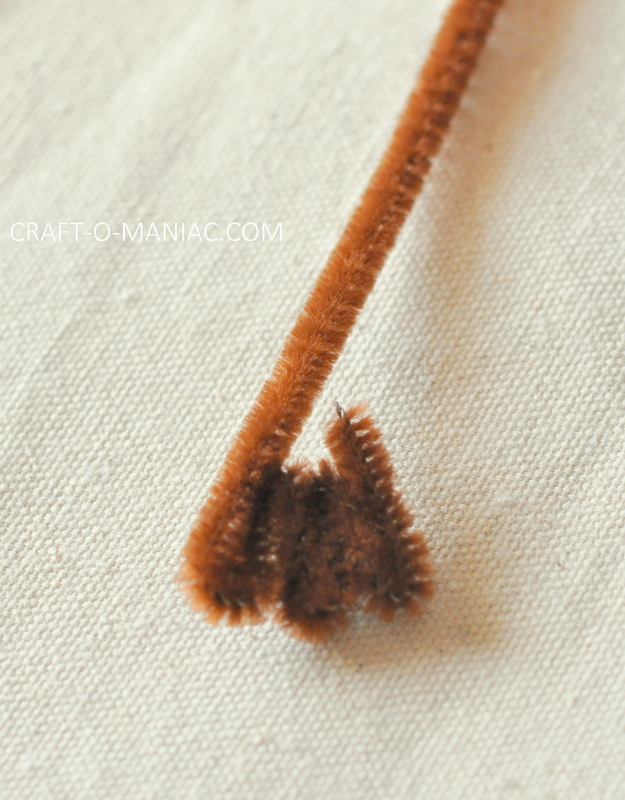 Nest I used some brown pipe cleaners and looped them into threes for little owl feet. I cut off the excess and hot glued them to the bottom of the pumpkin.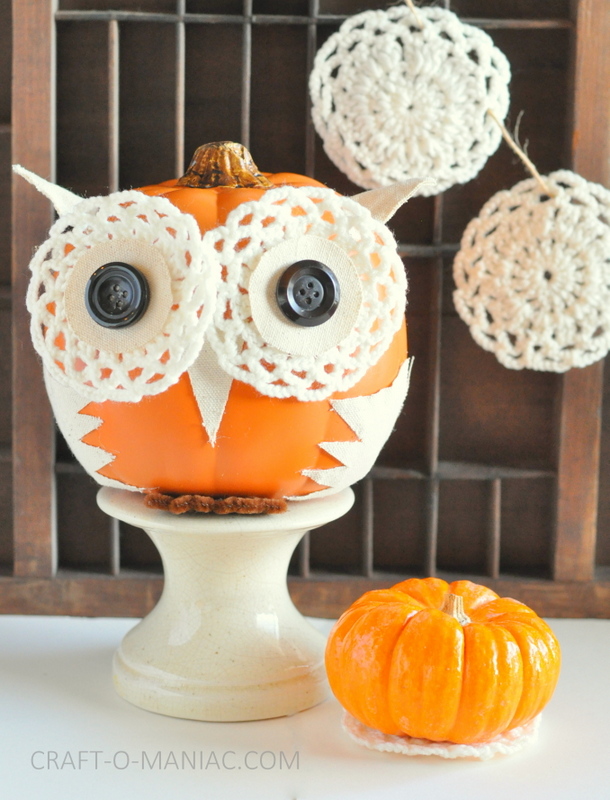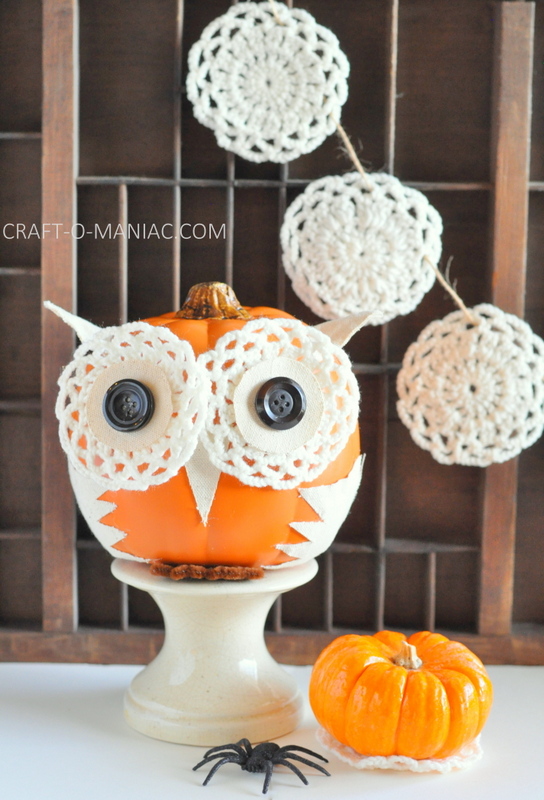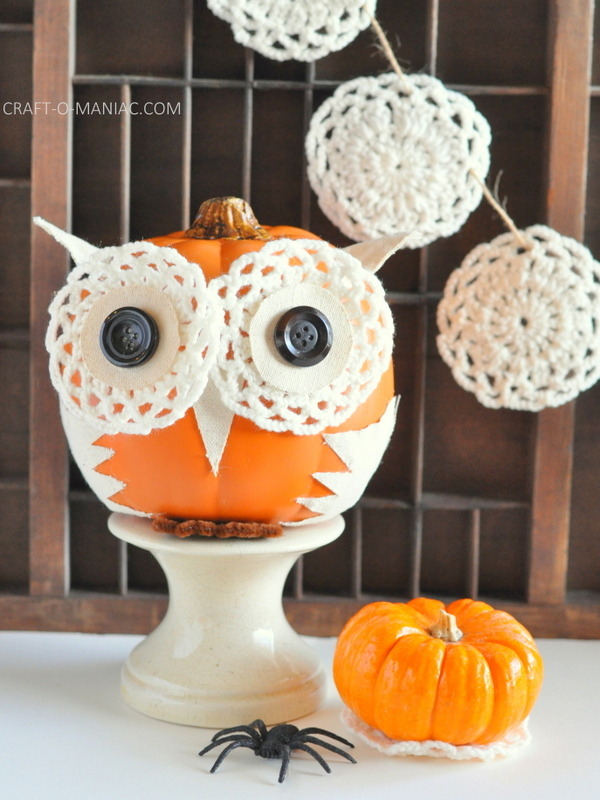 This pumpkin was super easy. I just took the cute lace and burlap ribbon from Michaels and wrapped and hot glued it down around the pumpkin. Then I cut pieces of the burlap, tore off some of the lace and folded pieces that were hot glued to the top of the pumpkin and around the stem.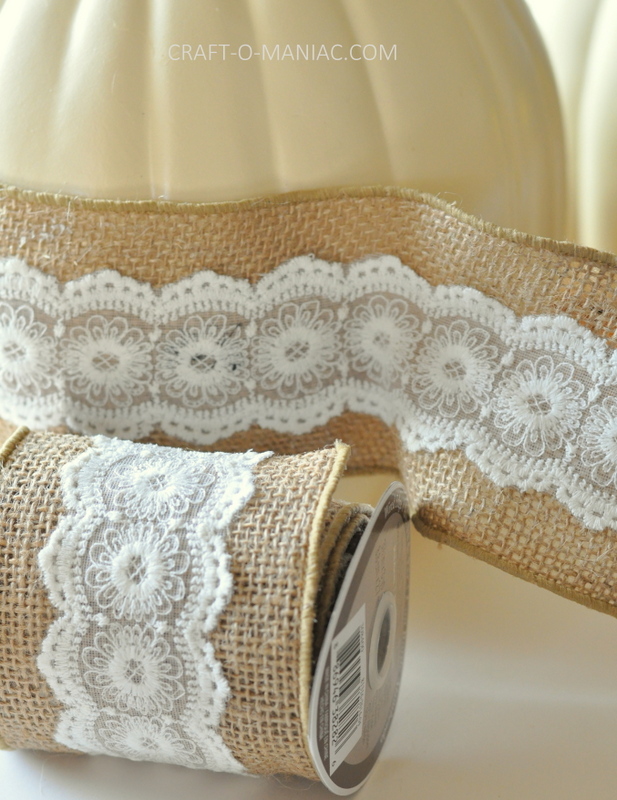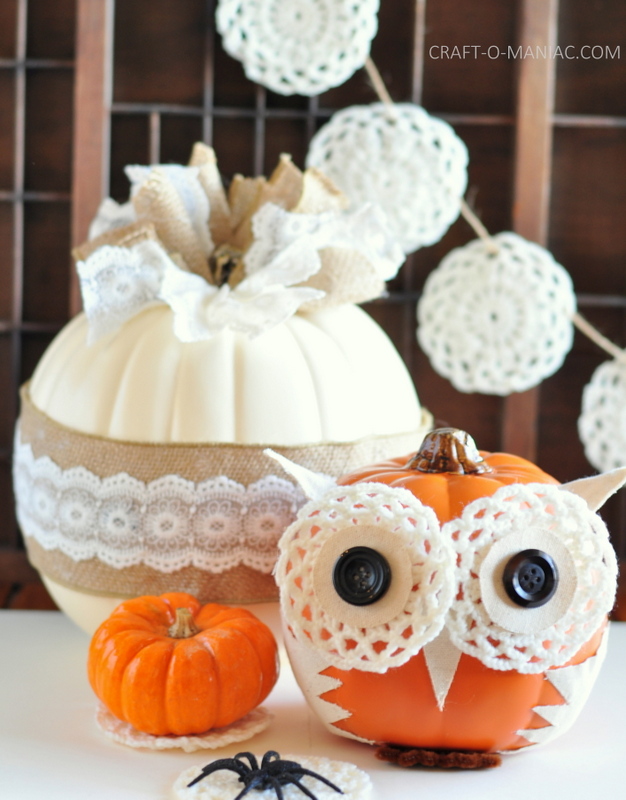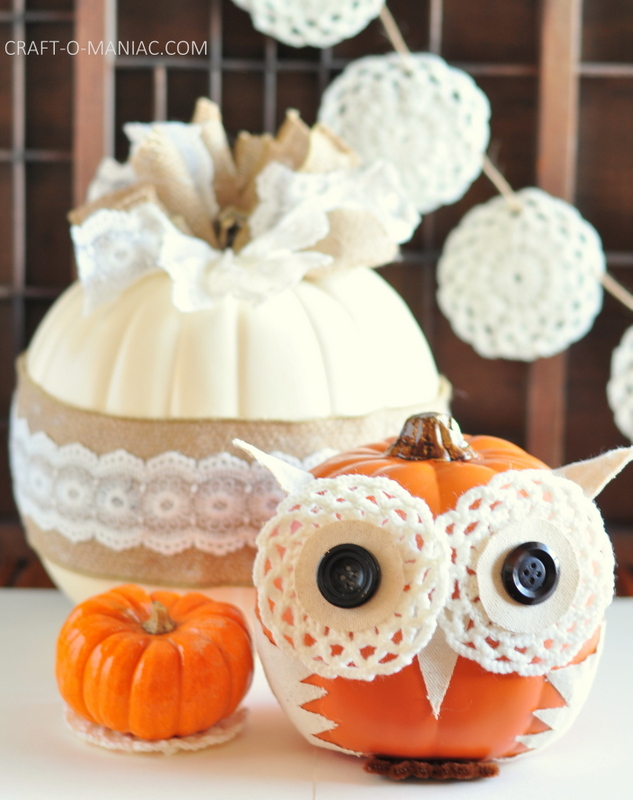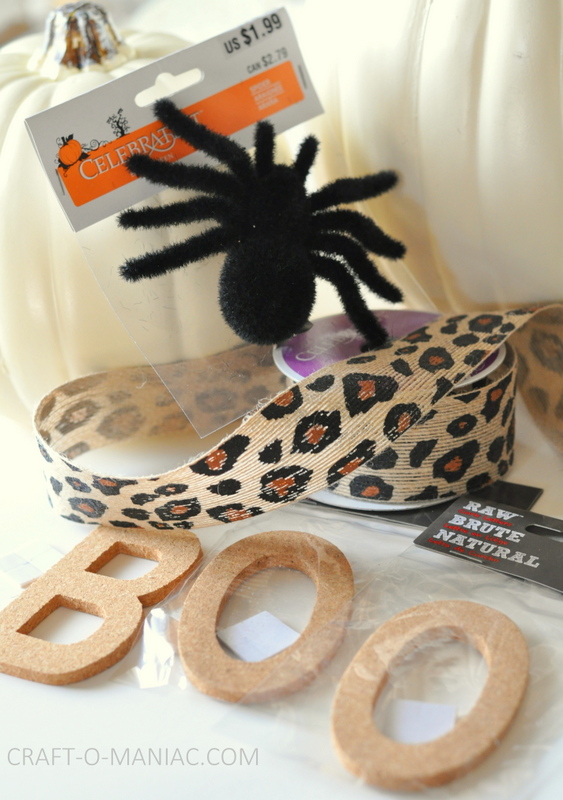 Then I embellished the last two pumpkin with cork letters, cheetah fabric, glittery twirly ribbon, buttons, and a fuzzy spider.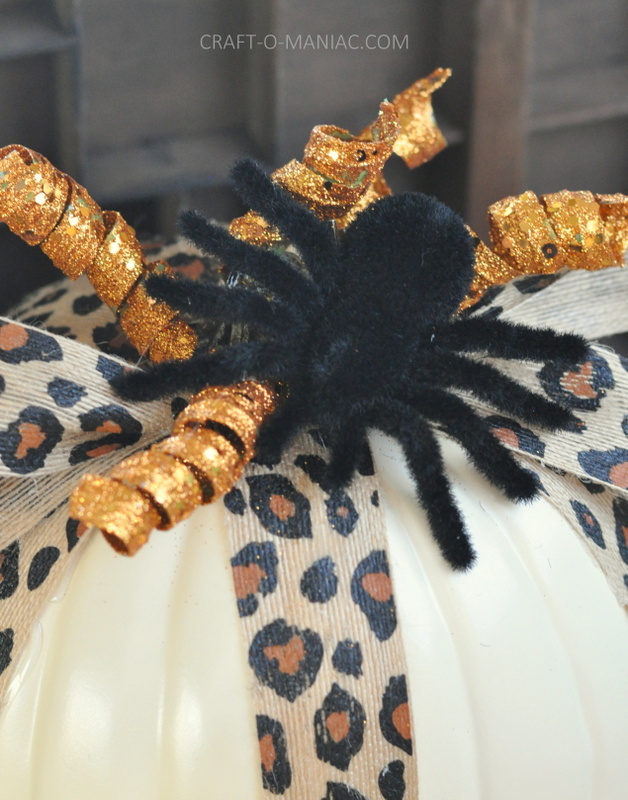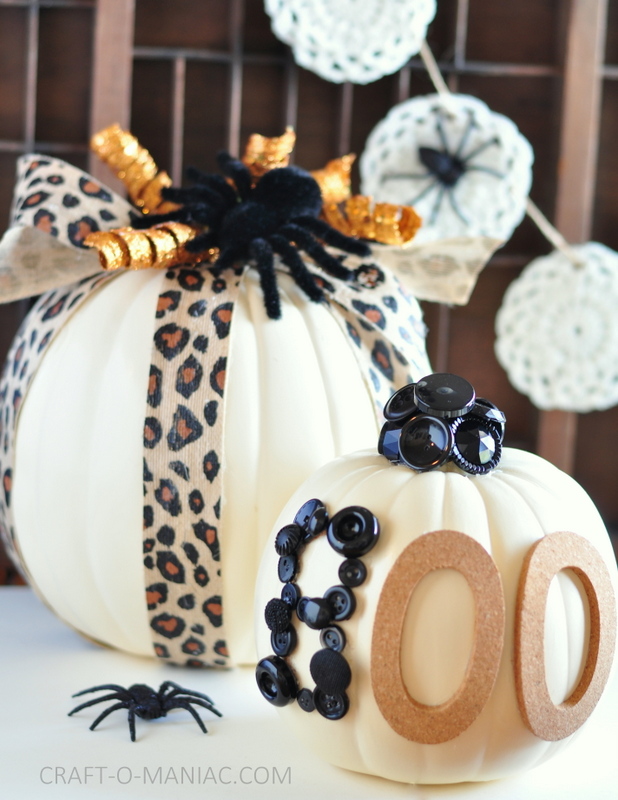 So much fun. Be sure to enter the #Trickyourpumpkin contest, good luck and have fun. It begins today.
Thanks for stopping in.
Jen