Colorful and Chic Family Room Makeover
Hello Friends, well my Colorful and Chic Family Room Makeover has been in makeover mode for the past 4 plus months mainly out of laziness! Yep! I was always waiting to finish this one last thing, or buy this one last thing, or paint this one last thing! you get my point- wink. So I finally made it a goal this weekend to finish our family room makeover (insert clapping hands).
Now I have shared our front room a lot in many different posts, but my last family room decor post would be this one here, if you would like to see what it looked like before. Before the makeover we had some "8" year old sage green couches I could hardly wait to replace, so that is really what started this whole new look. As for the new Colorful and Chic Family Room Makeover, I used some golds, Turquoise, and bold black and white's plus stripes. I painted an accent wall, rearranged some furniture, and got a fairly large new grey sectional that our family loves and that fits us all so comfortably.
On the painted accent wall, all the frames are from Cut It Out Already frames, as well as the cute double layered turquoise and "white frame" above my TV. I just painted the frames how I wanted. The antlers were thrifted and mounted to some more Cut It Out Already frames, and the drawing, water color picture of my children was by Annie West, leave me your email in the  comments  if you would like her email, she is beyond talented. The paint on my accent wall is called "June Frenzy" by Clark and Kensington in a satin finish with a primer added. Our sectional was purchased at Ashley Home Furniture. If you have any questions about anything else or were I got or how I did something? please feel free to ask.
So here is my new Family Room Makeover-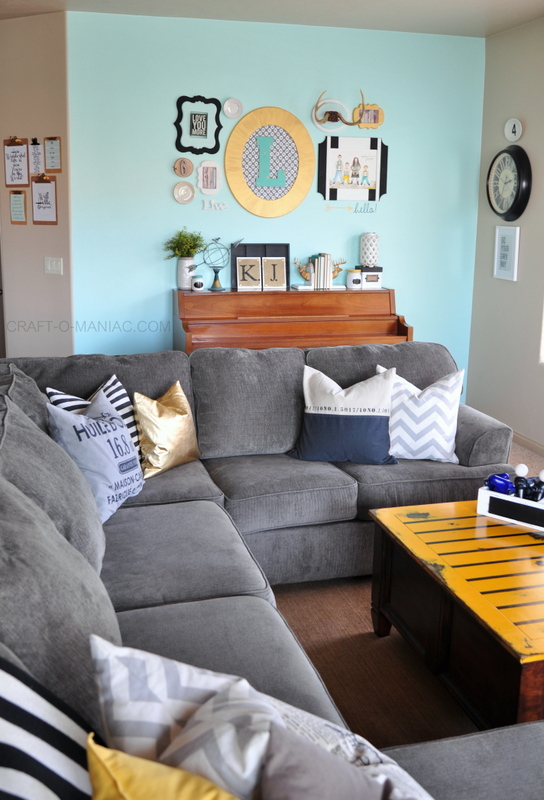 Do you all like the remote boat? GAH- I can't stand them suckers all over the floor, couch, etc. Problem solved! wink.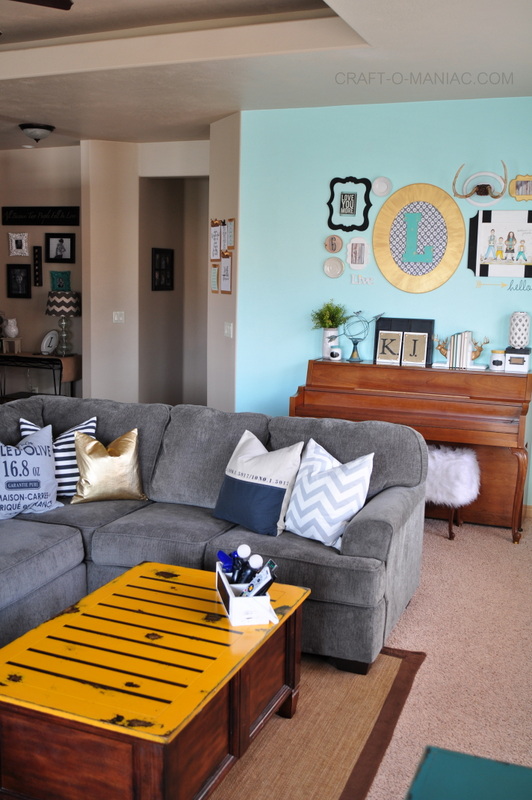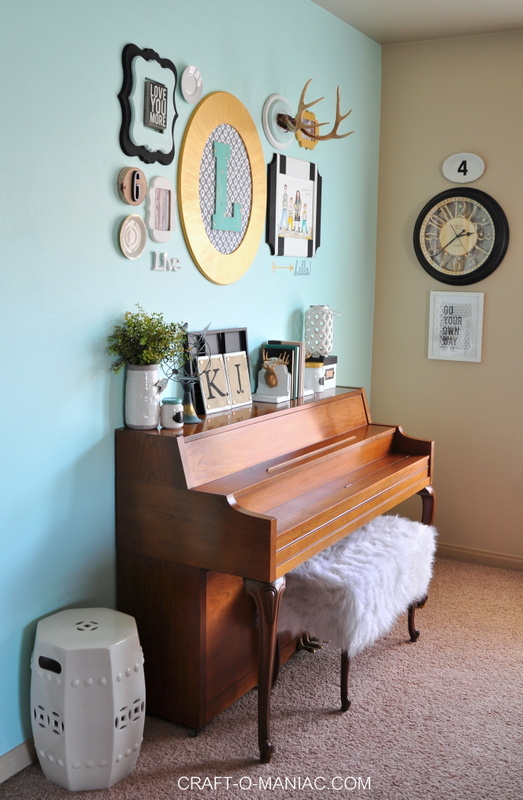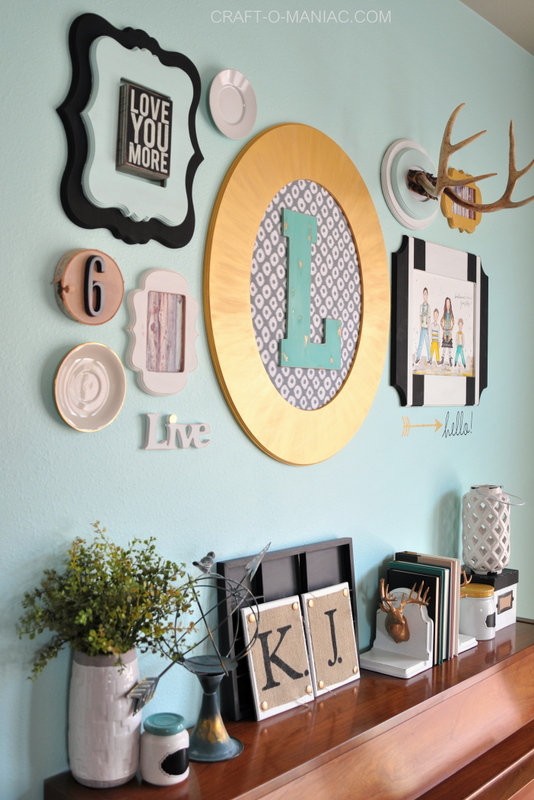 The picture of my kids that I sent to the artist Annie West, again leave me your email and I will email you her email address.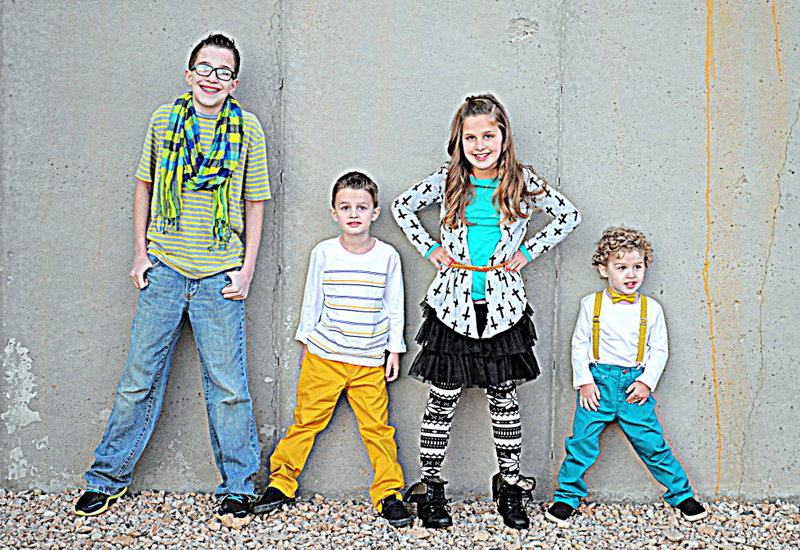 And below in a frame is the drawing water color of my kids.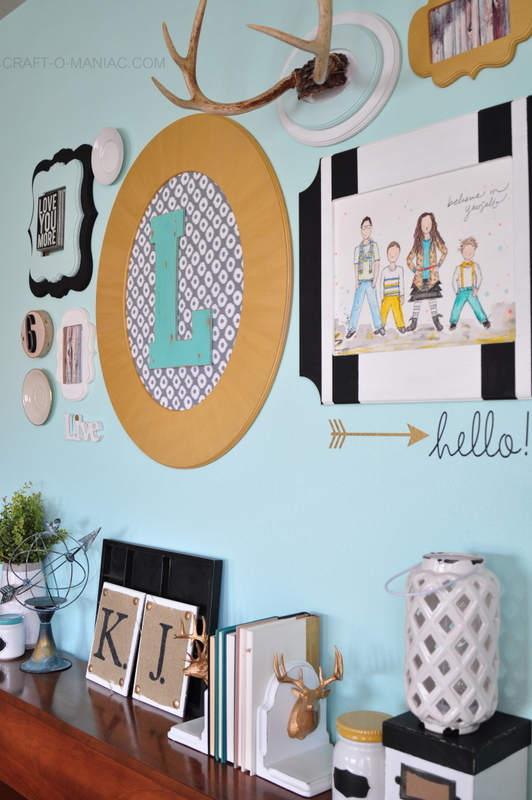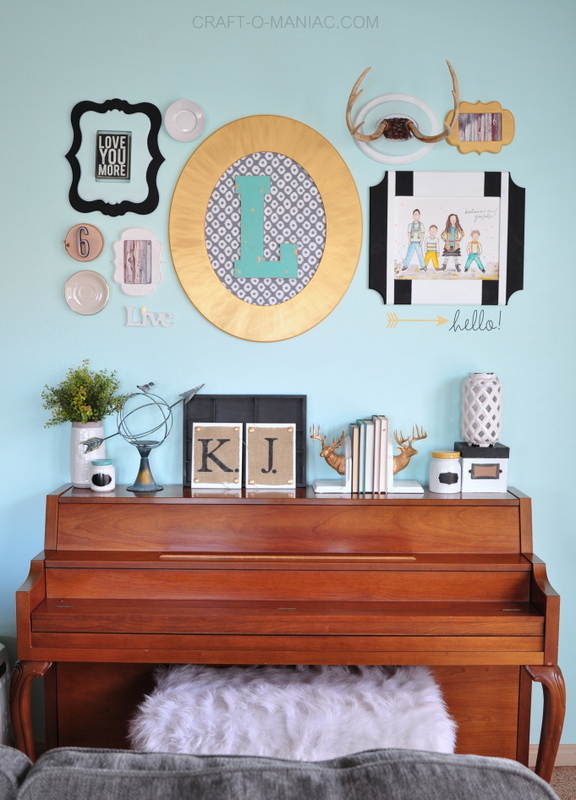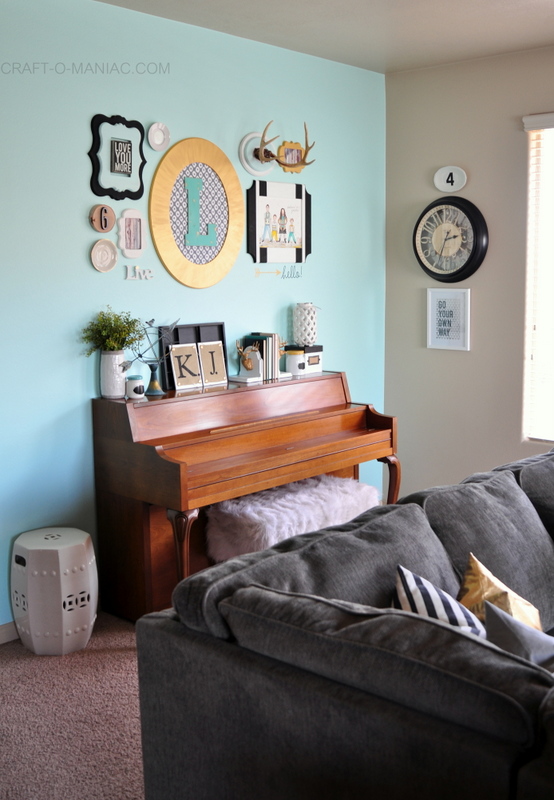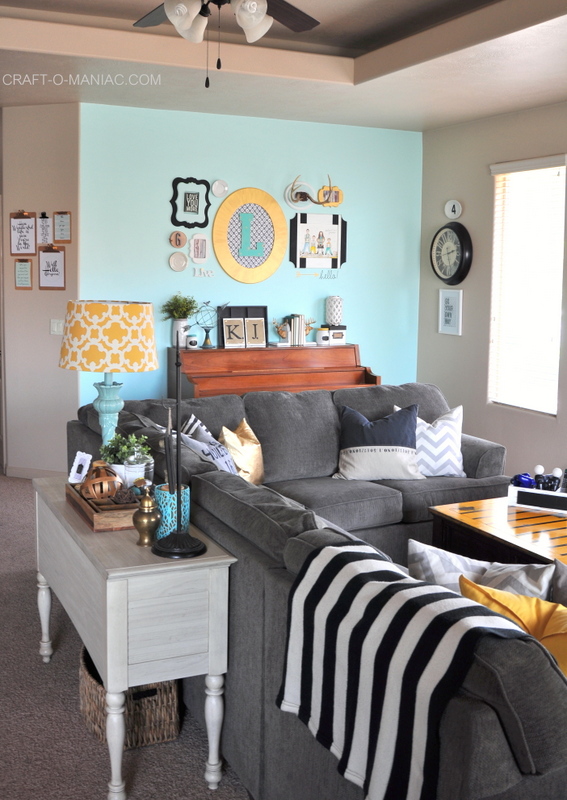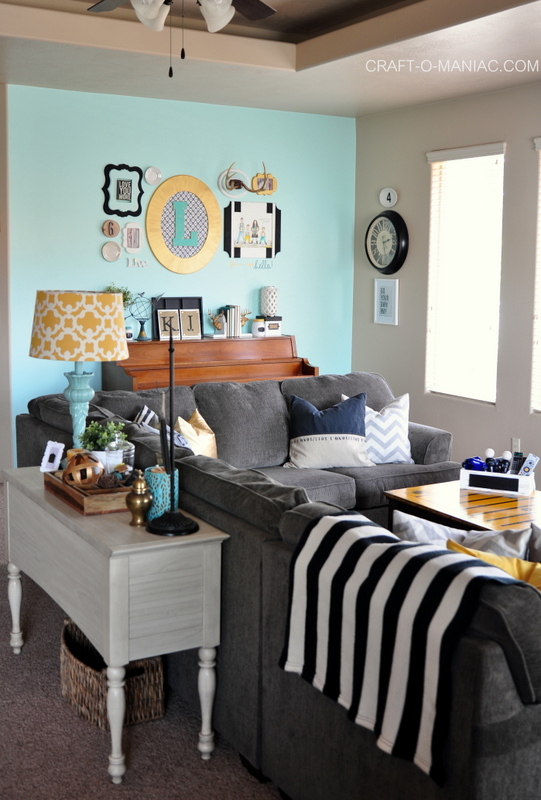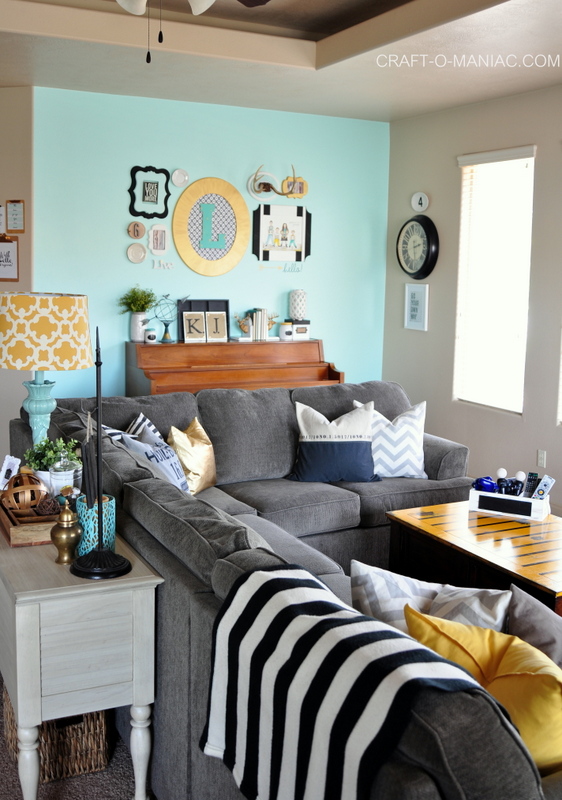 The furry piano seat cover was a tween rug I found at Walmart. I just set it on my piano bench make sure all the sides were perfectly even, folded in the corners and hot glues everything down. Boom done, and it slides off and on. TIP: just make sure you have a nice hot glue gun.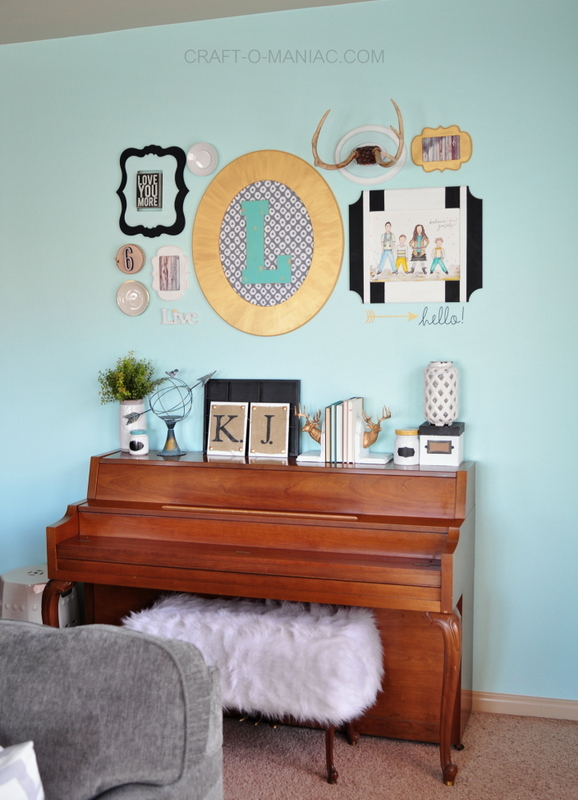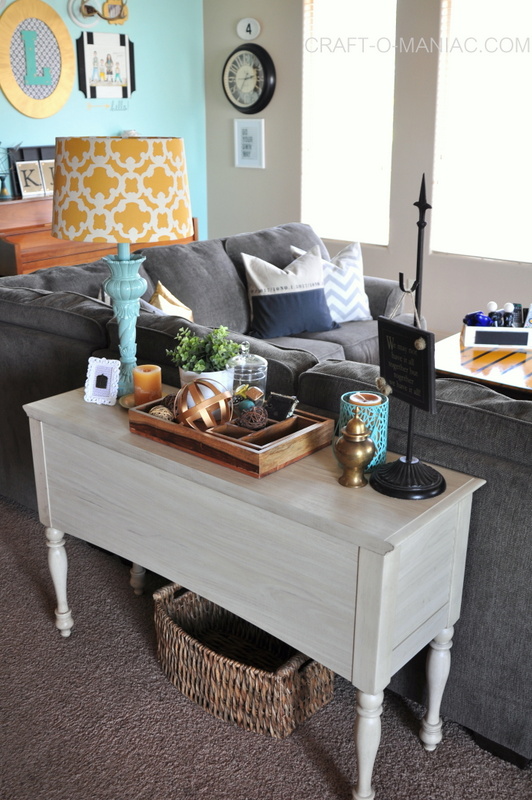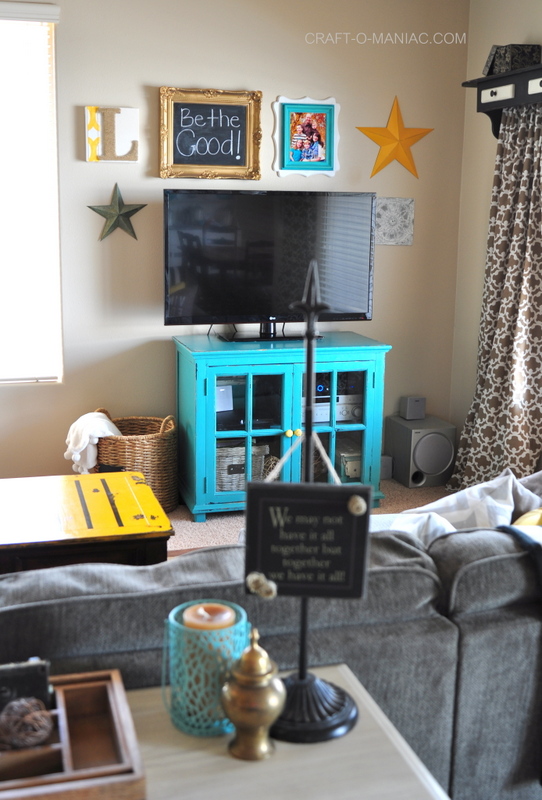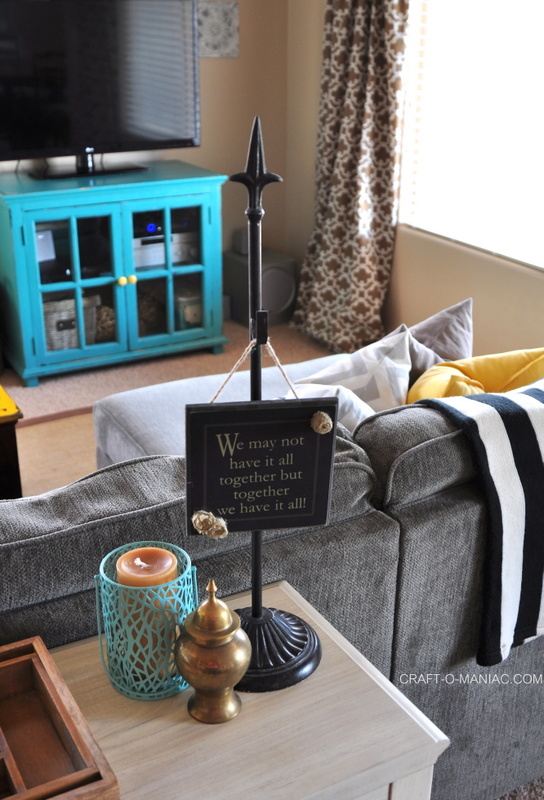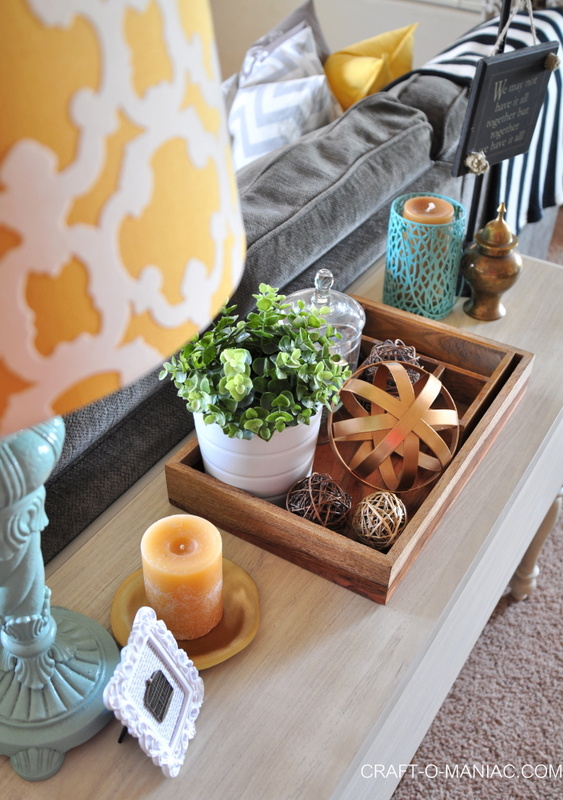 The gold orb you see below was actually silver pewter before and purchased at Target. I painted it gold with Gold Gilding by Martha Stewart. Its my favorite (strong smelling) paint.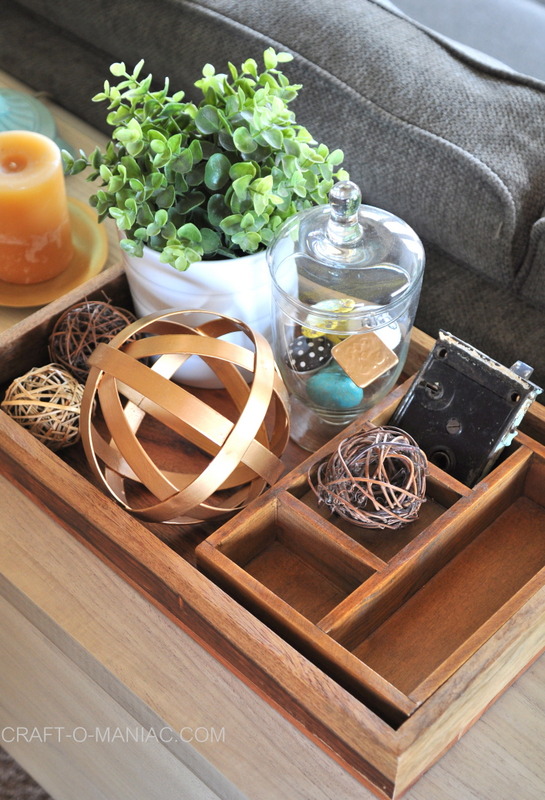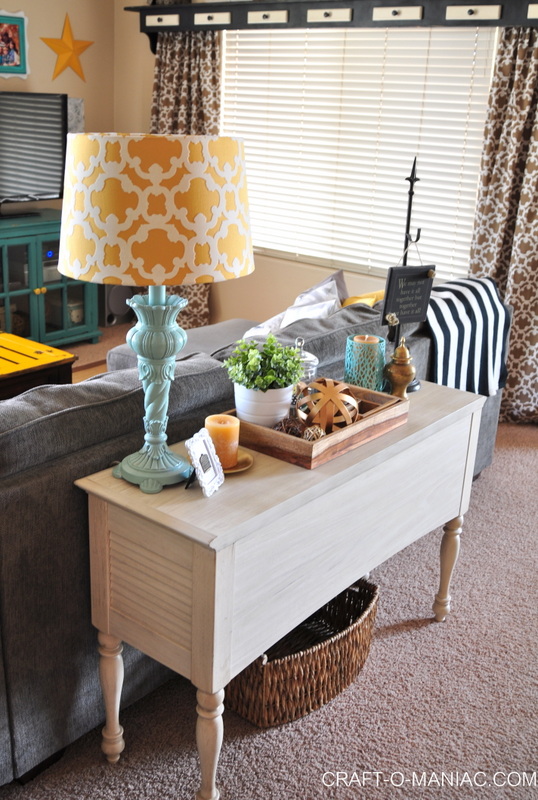 You guys didn't think I would get rid of my long black shelf did ya? Heck no, I love that thing.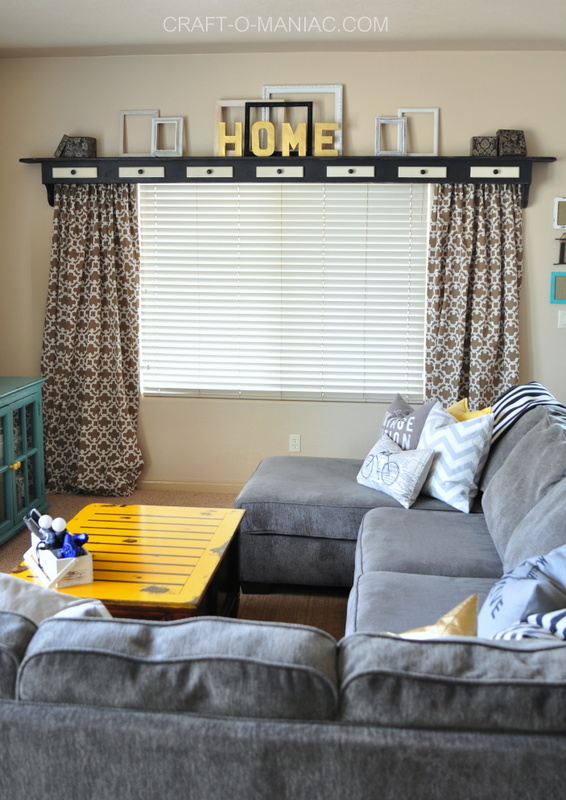 The matching lamp shade and curtains are both from Target online.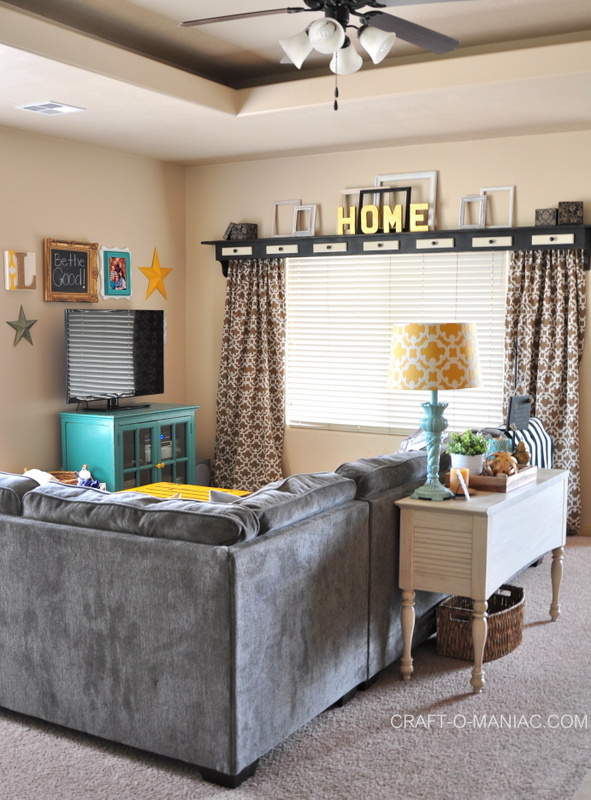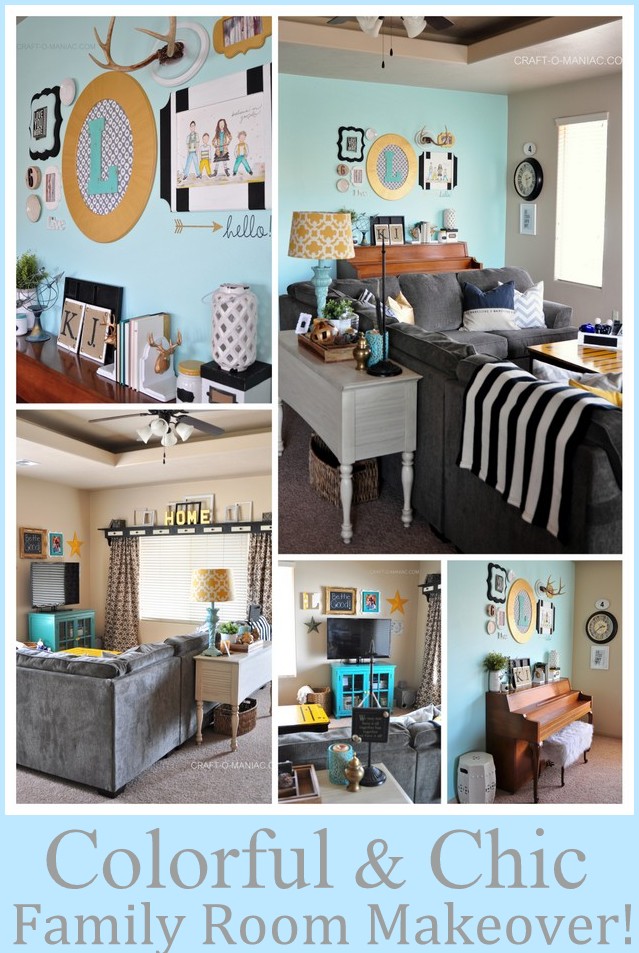 That's it, I know there were a ton of pictures so hopefully you are all still with me. Again, if you have any questions about anything at all, please ask me.
Thanks for stopping by.
xo jen
This is a review post for Cut It Out Already Frames. All the work, pictures, and opinions are 100% mine.