A Very Valentine's Entry Way
Hey guys, today I am sharing my festive Valentine entry way, "A Very Valentine's Entry Way!" I love the look of red, black, white, and burlap, "Texture and Color!" 
Everything but the "new" little black stool and the "Love You More" sign I have had. I just grouped everything together and played around with the stuff until I got that look I wanted. Its so fun to play with cute stuff and to decorate for the holidays.  I just love it.
The stuff in the pictures that I made are the pennant, the wreath, and the cute craft paper 7 gypsies tray. All the DIY crafts were made with Canvas Corp items, minus the muslin bow fabric on the wreath and the red pom pom fringe.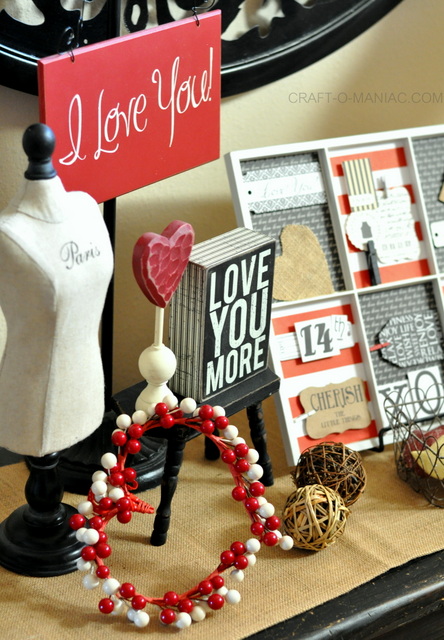 I hope you all like it
(minus the dumb cords and plug outlet, guess I need to get two baskets under there!).
Do you all decorate for Valentine's Day?
Thank you all for stopping by today, it's always a pleasure.