Ways to Improve Your Home
You probably love the design and would like to spend time working on the décor of your home to live in a beautiful and comfortable space which is an excellent goal to have. However, you are struggling to create that on-trend editorial look that exists in the real world and not in magazines within and your home's exterior space. It can always prove to be a challenge unless you put yourself ahead of the game by having design fundamentals at your fingertips.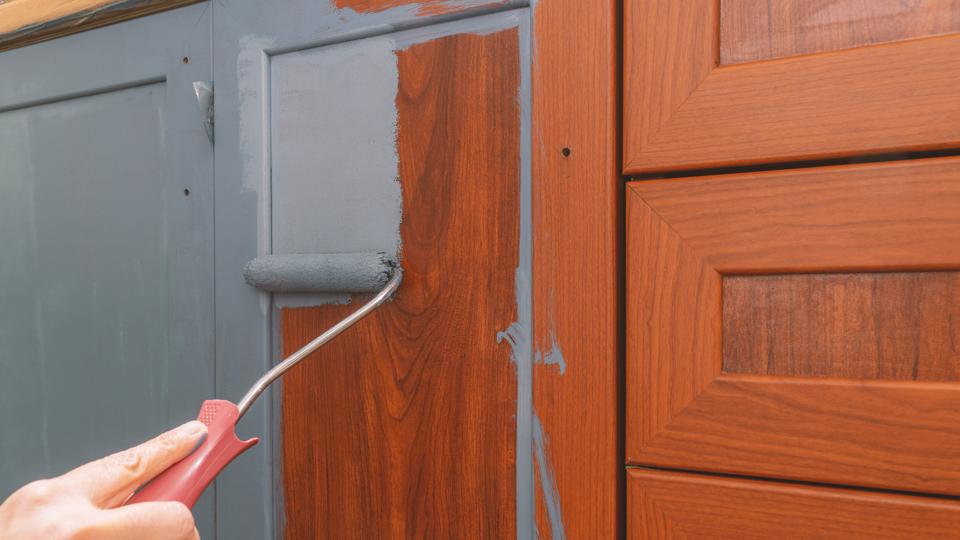 This blog will give you the simple tips you can follow to make adjustments in your home and make it more comfortable and beautiful.
Make Your Bathroom Cleaner and Fresher
Besides your kitchen, your bathroom should always be one of the cleanest places in your house as it is likely to spread some bacteria that will affect the health of your kids or even yourself. One of the ways you can freshen up your bathroom is by updating your taps and shower head which will completely change the look of your bathroom. High pressure showerhead will not only give your bathroom a pleasing visual lift and convince when taking a shower.
Add Fresh Paint
There is no better way to give your home a new look than to add a fresh coat of paint both within the house and on the house's exterior walls. Your house will appear brighter and more prominent in appearance even as you improve its physical look. There are small projects such as powder rooms and bedrooms that you can paint yourself to save money, but you should hire a professional for quality services for the better part of the house.
Accentuate the Fireplace
You can use items such as vases, candles, and any other decorative piece to decorate and highlight your fireplace in case you have one. However, you must try your best to follow some definite decorative plan when using the mantle and find the best pieces that will fully fit your style and give your house some personality. You can also put a sizable focal portion in the form of a mirror or painting in the area above your fireplace to draw the eye and pull your room together.
Add More Lighting
Improving your lighting system in interior and exterior spaces is another great way to spruce up your home even as you seek to enhance the house's look. Beginning from the entryway, interior lights should be added in the living spaces, kitchen, and areas around the dining table. Adding exterior lights will also help boost and improve security, transform the look of your home, and make it easier for guests to locate your home.
Clean Your Windows
This is always at the top of the spring to-do list, yet the chances are that it takes you a while to clean your windows. However, there is no reason you can't make your windows sparkling clean with the help of a liquid dish soap and cool water to improve the look of your house. After wiping down the windows using a sponge, you can wipe them using vinegar to ensure you do away with a dust particle that may be remaining.
Service Your HVAC System
Your HVAC system has accumulated dust affecting its overall efficiency; therefore, keeping them serviced is essential for its functionality and efficiency. For this part of your home, it is required that you hire professionals to inspect the system and have any faulty filter replaced thoroughly. This will help you breathe clean air as you save money and other resources that you could have used in paying some avoidable heating and air conditioning bills.
Service Your Chimney
A bad chimney may be pretty costly in causing home fires, soot build-up, and carbon monoxide poisoning; thus, it is highly recommended that you service your chimney. The chimney is one of the items you frequently use within your house, so it is essential to service it regularly to ensure it is efficient. For this task, ensure you hire a qualified and certified chimney sweeper since it is another critical task that must be handled professionally.
Invest in Small Smart Home Devices
Suppose there is any better way to improve your home in this contemporary world, invest in small smart home devices. Most of these devices have energy-saving features that will save you money to make life easier and comfortable. It is also easier to work from home and have your kids have their online classes with small devices with the pandemic. 
Replacing Damaged Door Locks
With the right lock picking tools in hand, you can unlock these types of doorknobs without causing any destruction to the entire door. However, if your locks are damaged or completely broken, replacing them is a relatively simple home repair. The lock assemblies are available in hardware stores, online and at locksmiths. Just be sure to select the 'right' type of lock for your door!
Conclusion
Everyone wants to live in a beautiful and comfortable environment, so you never want to be left behind. You may either want to remodel your house to give it a better look as you stay in there or to sell and make some profit, and in any improvement it must be your priority. Using the tips mentioned above will help you redesign your house and improve it.