Why Is The Kitchen The Most Important Room In The House?
As the old saying goes, 'home is where the heart is,' and if that's true – which many people think is right – then the kitchen is unquestionably the heart of the house itself.
Consider how much time you spend there talking with friends, preparing excellent meals, making drinks, spending time with your family, and even giving yourself some calm, quiet time when doing the dishes or stacking the dishwasher.
Whatever you like doing in the kitchen, there is no doubting that it is a vital area in your house. Here are some of the reasons why your kitchen is the most important room in the house and why you need to take care of it.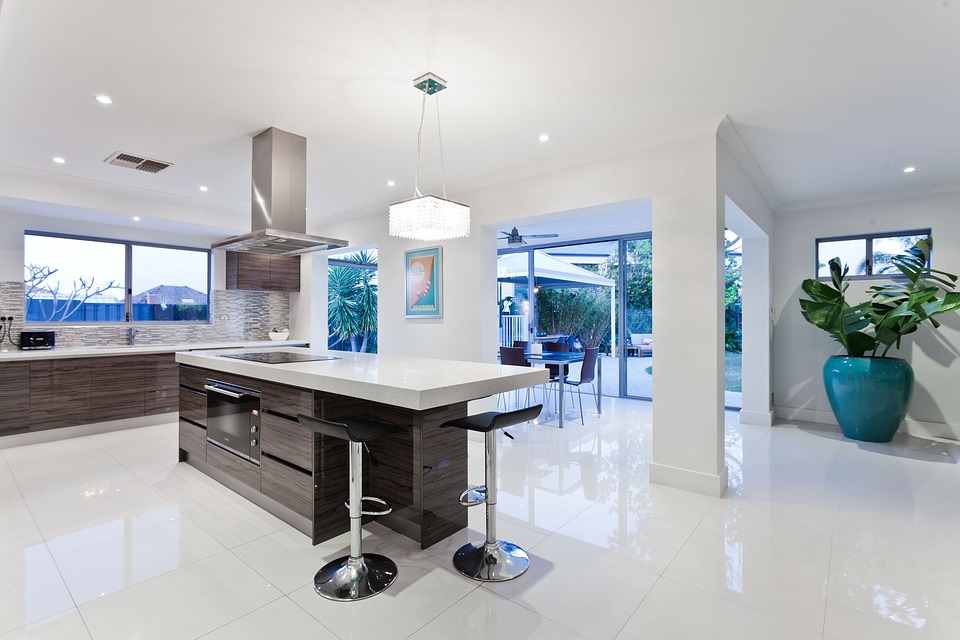 Food
The primary purpose of the kitchen is, of course, food preparation. When you look back at some of the best times you've had in life, food will often play a part somehow – it's how we express love, it's what makes a celebration special, and it's how we come together as family, friends, and humanity in general.
Food will bring you happy memories from the past, and it can bring people together in the present. When the meal is cooking in the kitchen, the aromas will waft throughout the home, letting everyone know that something wonderful is on the way.
Food is, of course, essential to humanity. It is not just for nutrition and survival, but it is also a social event, prompting people to stop what they are doing for a short time and gather to eat.
They could even cook the meal together, extending that necessary intimacy and comfort. Think about what it would be like if a house didn't have a lovely kitchen with MSI quartz countertops and plenty of storage; eating out every night simply isn't the same (plus, that would be bad for your health and very expensive in the long term).
Bonding
Bonding with your family is crucial, yet in our hectic lives, that bonding time appears to be dwindling. However, there is the chance to speak with anybody else who happens to be present at the kitchen table while meals are being made, or even if family and friends are simply strolling in and out for a snack or a drink.
Learning more about the day that others have just had, their goals for the next week, or just asking them how they are doing is a wonderful way to connect. You'll feel closer right away, and you'll have learned something new about each other.
Of course, this could happen in places other than the kitchen, but the kitchen is the most probable place to run into another family member since it is such an important component of the home that everyone uses it many times each day.
Sharpen Your Skills
Some people like cooking, while others do not, but this latter group is generally due to a lack of confidence rather than a genuine hatred of cooking. When you have a fantastic kitchen to enjoy and work in, it can almost become like your own laboratory where you can experiment with tastes and take your time making something beautiful.
Even those who are less confident or don't think they like cooking will begin to have more enjoyment when making their dishes when they have a well looked after, modern, and comfortable place to do it in.
This will not only result in some delicious new culinary ideas, but it will also boost your confidence in other aspects of life. When you know you can cook, you'll be more eager to attempt new things and be confident in your abilities.
Boost The Value Of The Property
If you want to sell your home and make as much money as possible, make sure your kitchen is in excellent shape. Investing in high-quality upgrades can pay off when it comes time to sell.
The kitchen is something that almost everyone who is looking to buy a house wants to see. Even if they don't cook often, they will automatically be drawn to the kitchen as the focal point of the home and they will want to picture themselves there.
Ensuring that the kitchen is in good shape and that it is both functional and appealing will undoubtedly aid in selling your house more quickly and, ideally, for a higher price.
When you put your house up for sale, make sure the kitchen looks and feels as good as possible, as it could be that this room alone is enough to make a potential buyer choose your home over another.