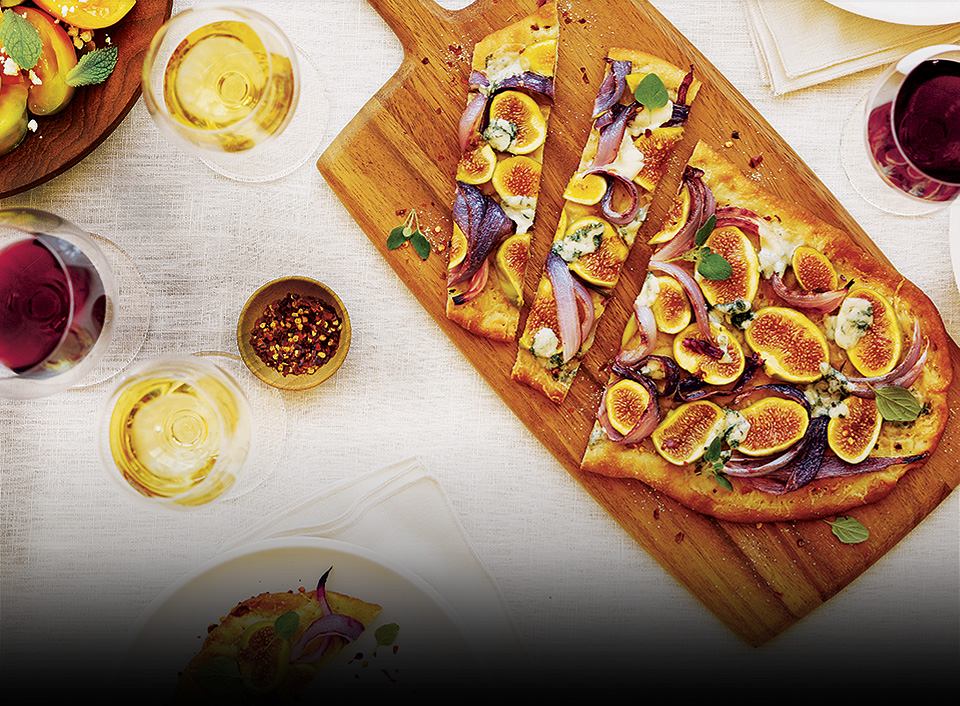 image google
Cooking is an art form, and what we are able to do with food can be magical. When cooking and experimenting with flavors there are some rules that classic chefs go by, as well as a science behind them that affect flavor for a dish.
Today we are going to talk about a part of cooking called the flavor triangle – and how you can use this to balance every meal you cook, along with some recipes as an example of how to use the rule.
What is the flavor triangle?
The flavor triangle consists of 3 points – acid, sugar, and umami. Umami is a savoury flavor which gives food its rich, meaty and salty edge. When creating any sort of food you want to balance the flavor triangle and this is how you create the best meals possible.
For example, if you taste a dish and it is too acidic – you can balance this by adding sugar. If something is too sugary – you balance this by adding umami. And if your food is too salty (umami) – you balance this with acid.
This method of seasoning your dishes allows you to constantly change and adjust your food to your liking and create the best possible dish.
So how do we put it to use?
Well, we have a few recipes below to show you that will allow you to understand flavor triangle ingredients and how they are used in cooking.
Tomato soup
We won't confuse things with weird food just yet – let's keep it simple. This is a classic dish and the flavor triangle components of these are as follows:
Umami – Worcestershire sauce
Acid – tomato sauce
Sugar – sugar
Ingredients:
400g assorted tomatoes
1 bulb garlic
1 white onion
1 can chopped tomatoes
1 tbsp tomato purée
1 tbsp Worcestershire sauce
1 handful basil
1 tsp sugar
In a large roasting dish, add tomatoes, quartered onion, and halved garlic bulb. Drizzle with olive oil and season with salt and pepper. Roast for 40 minutes.
Squeeze the garlic from the bulb and discard. Add vegetables into a large saucepan and begin to saute.
Add Worcestershire sauce, tomato purée, and chopped basil and mix for a moment.
Add chopped tomatoes, sugar, and bring to a boil.
Simmer for 20 minutes. Blend.
Red pepper risotto
When looking for a comfort dish tonight – risotto is the ideal choice. To balance the flavors in this dish you can use:
Umami – Parmesan
Acid – white wine
Sugar – honey
Ingredients:
1 red pepper
100g cherry tomatoes
2 tbsp mixed herbs
1 tbsp honey
250g arborio rice
1 clove garlic
125ml white wine (or lemon juice)
700ml vegetable stock
1 cup Parmesan
1 Parmesan rind (if you have one)
In a roasting dish – add halved red pepper, tomatoes, and honey. Drizzle with olive oil. Roast for 20 minutes. Blend.
In a saucepan – add olive oil, garlic, and arborio rice. Cook for 30 seconds until coated. Add mixed herbs and white wine and stir until absorbed.
Add red pepper and tomato to hot vegetable stock. Pour a small ladle of stock to the risotto and stir until a track can be made in the rice.
Add another ladle, and keep gradually adding and stirring until all the stock is added. Add your Parmesan rind if you have it and simmer for 5-10 minutes.
Remove the rind. Add half of your Parmesan cheese and stir. Taste and add more if needed. Serve and garnish with basil!
Chicken stir fry
Chicken stir fry is a super simple dish to make and this easy recipe will demonstrate perfectly how to use the flavour triangle in your food. You can start to adjust flavors in this dish to your taste as you go and it will be ready in less than 20 minutes.
Umami – dark soy sauce
Acid – shaoxing wine
Sugar – honey
Ingredients:
2 chicken breasts
1 tbsp ginger paste
1 tbsp garlic paste
2 tbsp dark soy sauce
1 tbsp shaoxing wine
1 tbsp honey
100g baby corn
100g sugar snap peas
100g bean sprouts
300g noodles
In a wok or frying pan – add diced chicken along with oil, salt and pepper. Cook until browned and bouncy.
Add ginger paste and garlic paste and stir for 1 minute.
Add dark soy sauce and shaoxing wine to deglaze and stir. Add honey and see the sauce begin to thicken.
At this point you can start tasting and playing around with your flavor triangle to get the taste you want.
Add your veggies and stir fry for 5 minutes, before adding cooked noodles. Serve with a garnish of sesame seeds and spring onion.