Tips for Making the Most of Mailers for Subscription Box Companies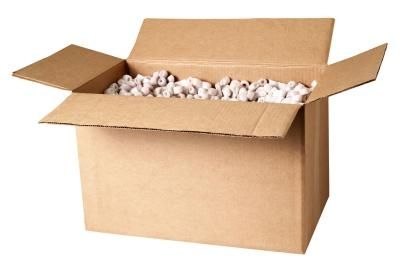 Recent years have seen a major rise in the concept of subscription boxes and similar services, and many people all around the world are enjoying signing up to these services for regular deliveries of all kinds of goods, direct to their door.
From luxury chocolate and fudge subscriptions to mailers filled up with a rotating selection of cosmetics, cat treats, sporting goods, and more, mailers can be some of the most exciting items people receive on a regularly scheduled basis.
Getting customers to sign up for mailers can be a challenge, but it's often even harder to make them stick around and continue receiving that service as time goes by. One of the best ways you can raise retention rates is by focusing on the actual style and design of your mailers themselves.
It's pretty logical when you think about it: customers will be much more excited to see a brightly colored or beautifully designed box arrive at their door, filled up with goodies, than a bland and boring package, the likes of which they probably receive quite regularly.
So, if you're looking to give your mailers a makeover and take them to the next level for your customers, here are some fun and fresh ideas to inspire you.
Consistency
The first tip we have to share when looking at the design and style of your subscription mailers is to make sure that they're consistent, both with your brand and with the products you have to sell.
After all, it wouldn't make much sense for a sporting brand with red and black logos and branding to suddenly start sending out goods to its subscribers in bright blue boxes.
Try to avoid these kinds of clashes by keeping everything consistent. Pick a small selection of colors, styles, and themes and stick to them. Not only will this help to give your mailers more of a uniform and orderly look, but it will also help in terms of building brand awareness and recognition among your customer base.
Colors
Choosing colors can often seem like the biggest challenge when it comes to preparing your packaging, and many brand owners and design teams can spend long amounts of time trying to work out which colors truly work best for their company.
Don't be afraid of using colors, but make sure they fit with your brand. Cosmetics companies can freely use floral patterns and lots of brightly colored designs to match with their products perfectly, but those offering different kinds of products may be better off with more subtle tones and shades instead.
Branding
Another good way to enhance the look and feel of your mailers is to make sure you add some company branding, including logos, slogans, and badges to the sides of your boxes. Again, this can make a big impact in terms of building awareness of your brand.
However, don't overdo it. Your brand's name and logo don't need to feature on every single side of the box, as this will interfere with the overall design and could make the mailer look more like a piece of marketing than something fun and exciting for your customers to admire and enjoy.
Customization
You can also try to customize your mailers in fun ways to appeal to your customers and show how much you value them. Of course, it can be costly to uniquely customize every single box you send out, but you can carry out 'general customization' by, for example, having a special 'new member' or 'first delivery' box for first-time subscribers.
You can then customize your mailers during special occasions like the festive season, New Year, and so on, in order to give them a fresh look that will draw the attention of your subscribers and get them talking about your brand with their friends and families.
Share-worthy Design
In this day and age of influencers and social media marketing, making share-worthy products is often what helps to push certain brands into the realms of superstardom and major success, and the packaging can play a massive part in this.
If you can inspire people to take photos of your packaging and share them online, you'll be winning in a big way. Of course, this isn't always easy, but putting the time and effort into perfecting your packaging designs really can make a difference.
Final Word
Mailers are functional items, designed to safely deliver your products to your customers, but they can also be so much more! With a little time and focus, you can transform your mailers from bland and boring boxes to beautiful, inspirational packaging solutions that captivate your customers every time.