How To Keep Your Lawn Perfect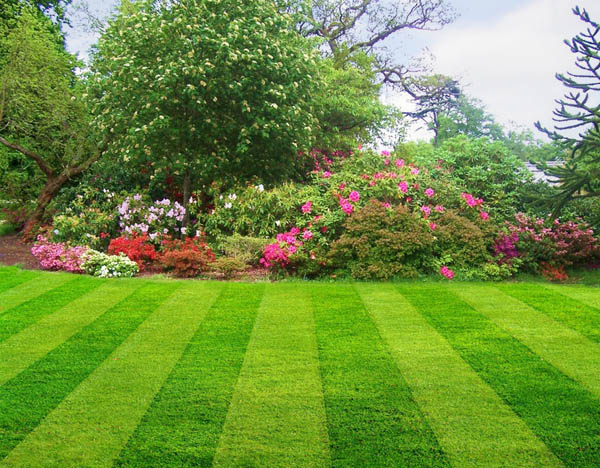 Image Via Google
Lawns are great highlights of any wonderful garden. They offer homeowners a diverse number of opportunities. The benefits they offer include offering a space for the family pet to play, children to relax, and catch some fun among others.
However, when they are not well kept, they can pose more dangers to everyone in the environment. To keep your lawn perfect, kindly follow the instructions below :
Step 1: Consider the layout of your garden
It's more advisable for you to consider the layout of your garden before working on it. That helps you understand some important things about your garden.
For instance, you will be able to know the specific area that often catches the sun. Also, you will be able to evaluate the area you will be using most.
Since you want your garden to maximize the sunlight, it's will be necessary to consider when the sunset so you can cultivate plants and trees in the tight area.
During the evaluation of your garden, it will also be important for you to determine the exact purpose of your garden. Perhaps there are pets in your house, you will need to allow more space for them to run and play.
Also, having a spacious lawn can allow you, children, to have a place to relax. If you're someone who entertains guests or host parties, having a patio section, as well as lawn combo, will be good.
Step 2: Decide which is right for your garden – lawn turf or seed?
This is another great factor you shouldn't neglect when planning to keep your lawn perfect. In this aspect of decision making, you will have to decide if you will be an option for turf or seed.
Both options are great. However, you will need to decide which option is suitable for your garden. Know that a lawn turn offers you an instant result and requires lesser maintenance in the first couple of months. However, the lawn seed allows you to own a natural-looking lawn.
Step 3: Prepare your lawn well
Now, it's time for you to take some important actions on your lawn. You start by removing any weeds, stone, or obstructions from your lawn area. Thereafter, you turn over the ground. One best way of doing that task is to use a garden fork to dig and rotate the ground.
After you've turned over the ground, level the ground with a rake, and then remove any air pockets that might have formed during the process of raking the ground.
You will need to wait for some weeks for the soil to settle. It's recommended you wait for 2-3 weeks. Once the waiting time is completed, you can start sowing your seed.
Nevertheless, you will need to rake the ground again before laying your turf or even sowing any seed. Once your lawn is planted, laid, and established, you can start with your lawn maintenance routine.
Step 4 : Feed your lawn
Ensure to feed your lawn with fertilizers as soon as you're done with the grass cutting. This allows the fertilizers to have much time to settle in your lawn. Likewise, it ensures your fertilizers are not disturbed by the next cut.
Step 5: Water your lawn
You don't need to water your lawn. This is because your grass can enter a dormant stage if it reaches below a certain point of moisture. It will then resume its growth shortly after rainfall started. Due to this development, it's advisable not to water your lawn or your water is regularly.
Step 6: Mow your lawn
Around spring and summer, the growth of grasses is usually rapid and strong. During this period, you will need to invest quality time into the maintenance of the lawn.
Mowing is a good recommendation here. You should sharpen your mower blade to achieve an optimal result. Also, consider buying a spare set of blades so you can always have a sharpened blade to keep your lawn perfect.
You can use a weed burner to get rid of those unwanted plants you've cut. Weed burners are always effective at killing weeds. They are available in different sizes and quality. Perhaps you need an affordable and powerful weed burner, you can get one at XYZ (your store name).
Explore the store here.