How To Create The Perfect Home Library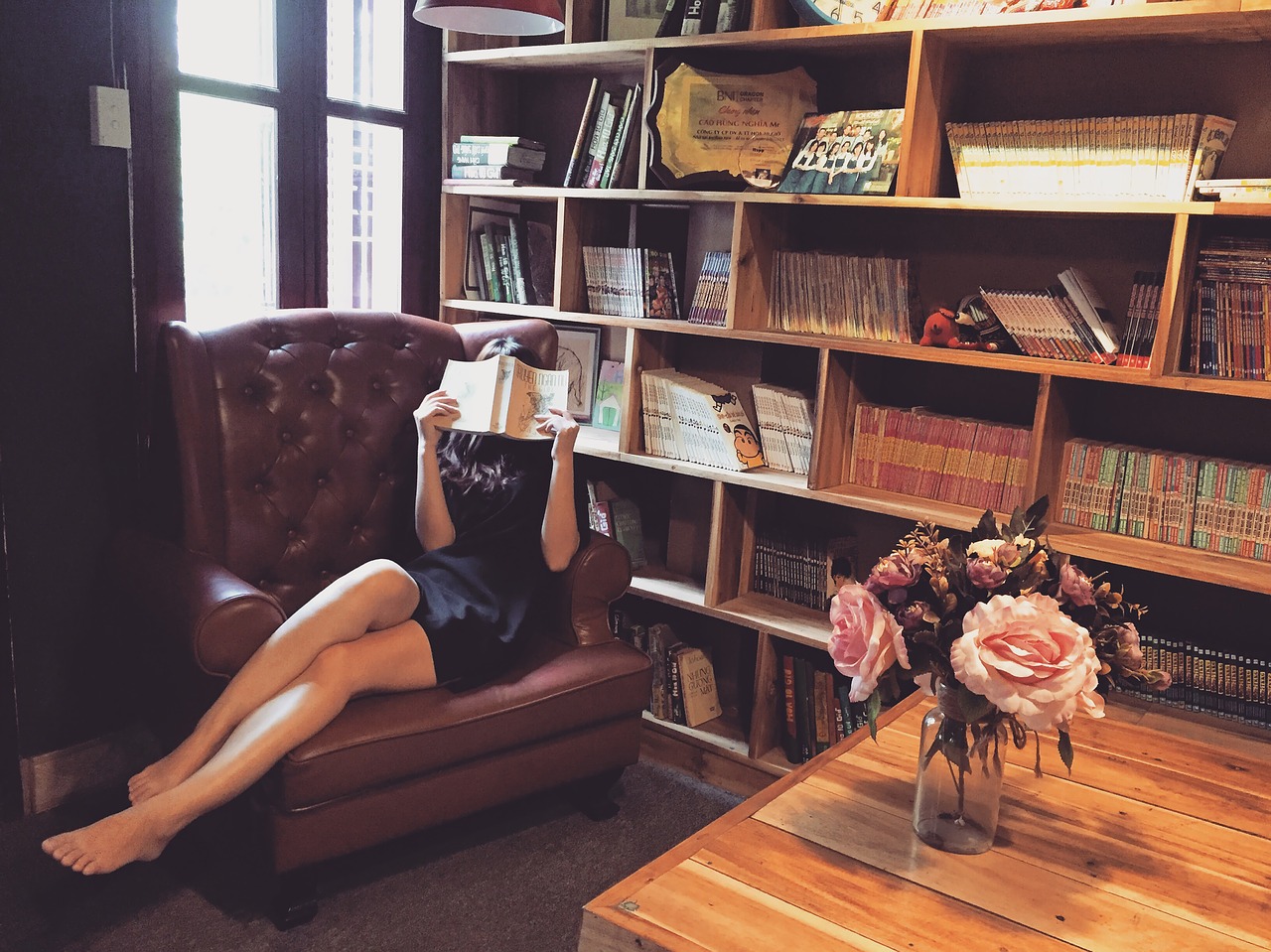 (image source here)
A reader's dream is to have a library right in their own home to house their huge personal catalog of books. A home library is not just a place to showcase all of your favorite novels but a place where you can sit back and relax while you read something from your collection.
You may not have a ton of extra space or even a spare room that you can turn into a library but that doesn't mean that you can't create dedicated storage and reading space. It could be an old closet that you convert into a mini library, or set aside some room in your living area to dedicate to books and comfortable reading.
Your library should be a reflection of you, your style and preferences. Whether you choose classical leather and wood decor or a more updated look by using modern commercial furniture, it's possible to create a library that you will love. Let's take a look at how you can create the perfect home library.
Quiet Place
There is nothing more annoying or distracting from enjoying a good book than a lot of noise or commotion. When you are looking for a space in your home to start building your library, try to choose a place that is away from the most trafficked areas and outside noise in your house.
You can take advantage of your home office and turn part of your functional space into a reading area. Or, you could carve out a small nook in your living room, den or spare bedroom to create your library.
If you have an attic or a basement, they might be the more quiet and roomy areas to build your library.
Lighting
You need to have premium light in a library to enjoy reading at any time of the day. A combination of natural daylight from a nearby window and a few strategically placed lamps should do the job.
Use soft white bulbs in your lamps to reduce the strain on your eyes when reading at night. Keep proximity to lighting in mind when you set up your reading area, so your seating is close to the best lit areas.
Shelves
A library can't exist without books, so you will need to find a place to store your precious volumes. Choose from a variety of shelving options that include floating shelves, hanging shelves, and larger bookcase units to complete your library and give you the storage and
display space that you need.
Reading Chair
A great book can easily transport you into another world. However, if you don't have a comfortable place to read you may not enjoy your experience. Fidgeting and fussing over just the right position to enjoy your book can be a hassle.
Try out a few chair designs and styles and choose something that will really keep you cozy when you sit down to read.
Cozy Factor
A library should be a refuge from the rest of the world and a place that you go to relax and get cozy. When you start adding decor to your library keep the "cozy factor" high.
Lots of warm lighting including lamps and candles, a throw blanket to keep you warm while you read chapter after chapter and some fluffy pillows to keep you comfortable.
You don't have to live in a mansion to have your very own library at home. Follow some of these tips and start looking for a space in your home that you can convert for your reading pleasure.