Knitting Can Be a Rewarding Hobby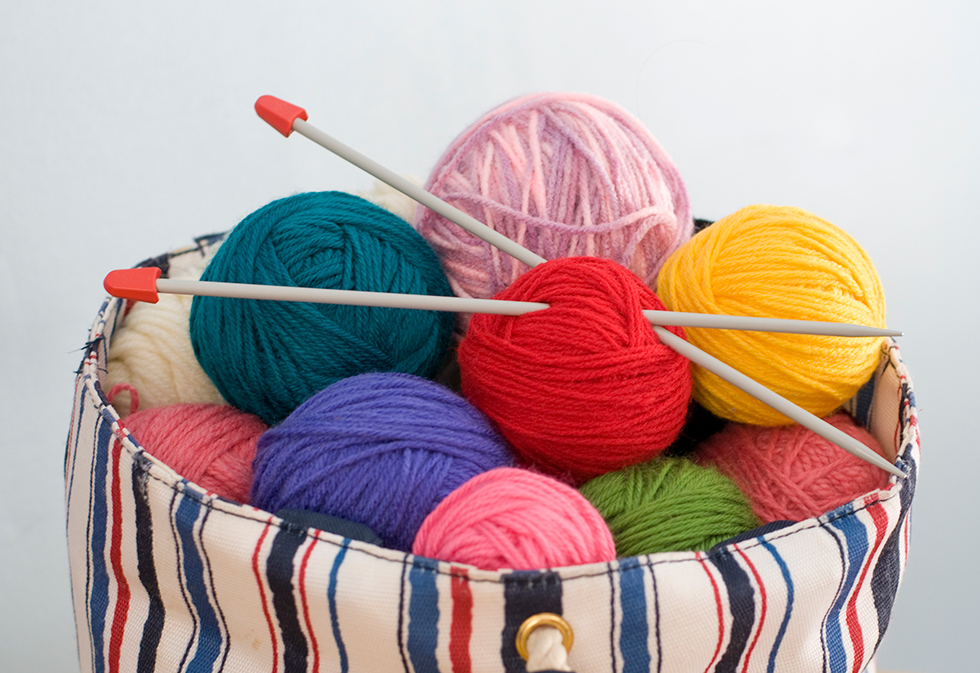 Image Source
Knitting is a hobby with many benefits. It's relaxing, fun, and gives the knitter a sense of accomplishment with a useful item when the project is finished.
It can be as economical or as expensive as you chose, based on the type of needles and yarns you use, and there are a large number of both free and paid patterns of all skill levels, ranging from items for your home to ones for you and your family, including your pets. Some knitting projects even include a chance to incorporate crochet and beading, two more fun skills to learn.
Getting started is easy. Look for classes at your local craft stores, or go online for tutorials and ideas. Find local knitting groups that meet at coffee shops, bookstores, or libraries, and make some new friends while you stitch.
Your knitting friends could meet at your home for mocktails made from dragon fruit syrup. This would be a delicious way to celebrate your friendship and knitting prowess.
One of the best things about knitting is it can be a solitary or group activity. It's an activity that anyone can enjoy at any age, and families can knit together.
If your friends and family are overwhelmed with the number of items you give them, many charities ask for items. Hats for babies in hospitals, scarves for foster kids graduating from the system, and for the Special Olympics Winter Games in some states, and comfortable inserts for mastectomy bras are among some of the many ways to knit and help in the community.
If you want an idea for how to incorporate knitting in your home, here's a link for some inspiration. June 11th is an official day. Yarn Bombing, or Yarn Graffiti Day, is the day where knitters cover trees, fences, and even their cars, among other places and things, with knitted projects. Just make sure if you participate that you stick to places and things you have permission to cover.
Yarn comes in a variety of weights and fibers. Weights are based on the thinness or thickness of the yarn and range from lace weight to super chunky. Yarn thicknesses are numbered, with 0 being the smallest thickness and 6 being the thickest used for hand knitting.
There is a huge array of fibers to choose from, with the most available and easiest to clean being acrylic and cotton. Other common fibers include wool, rayon, linen, bamboo, nylon, and silk, and maybe mixed in different amounts with each other.
More exotic fibers include milk, alpaca, and bison. The type of yarn you choose depends on the drape you want in the finished fabric, and how much time and expense you want to go through to maintain it.
The labels will tell you the care instructions, such as whether it can be machine washed and tumble dried, or hand washed, dry flat. Prices vary with the type, size, and quality, so you're sure to find something you like and that is affordable.
Needles come in sizes ranging from 8/0 (0.5mm) to 50 (25.0mm), and the sizes usually correspond to the size yarn being used, with the smaller yarns being worked on the smallest needles.
The standards sizes for most projects tend to be 3 (DK) to 4 (medium) weight yarn with size 6 to 10 needles. They are made of many different materials like bamboo, aluminum, and plastic.
If you want to knit while flying, make sure the needles you're using are TSA approved. There are specialty needles such as double pointed for things knitted in the round, circular needles for large items knit in one piece, or circular items knit using the magic loop method.
There are holding needles that hold stitches that aren't being worked at the moment.
There are additional tools like stitch markers, stitch counters, specialized scissors, and yarn cutters. You might need sewing needles used to sew knitted pieces together, to mend pieces, and to weave in ends to finish projects. Blocking tools help shape pieces before sewing them together.
With practice, you can make more intricate designs like lace or socks, or you can keep things simple and enjoy the relaxation it can give you. Studies have shown that knitting has benefits beyond the finished products.
Knitting affects the brain much like meditation, with its repetitive movements, can help fight dementia and other forms of cognitive impairment. It helps reduce stress, anxiety, and depression as well.