DIY Heating Methods for Homes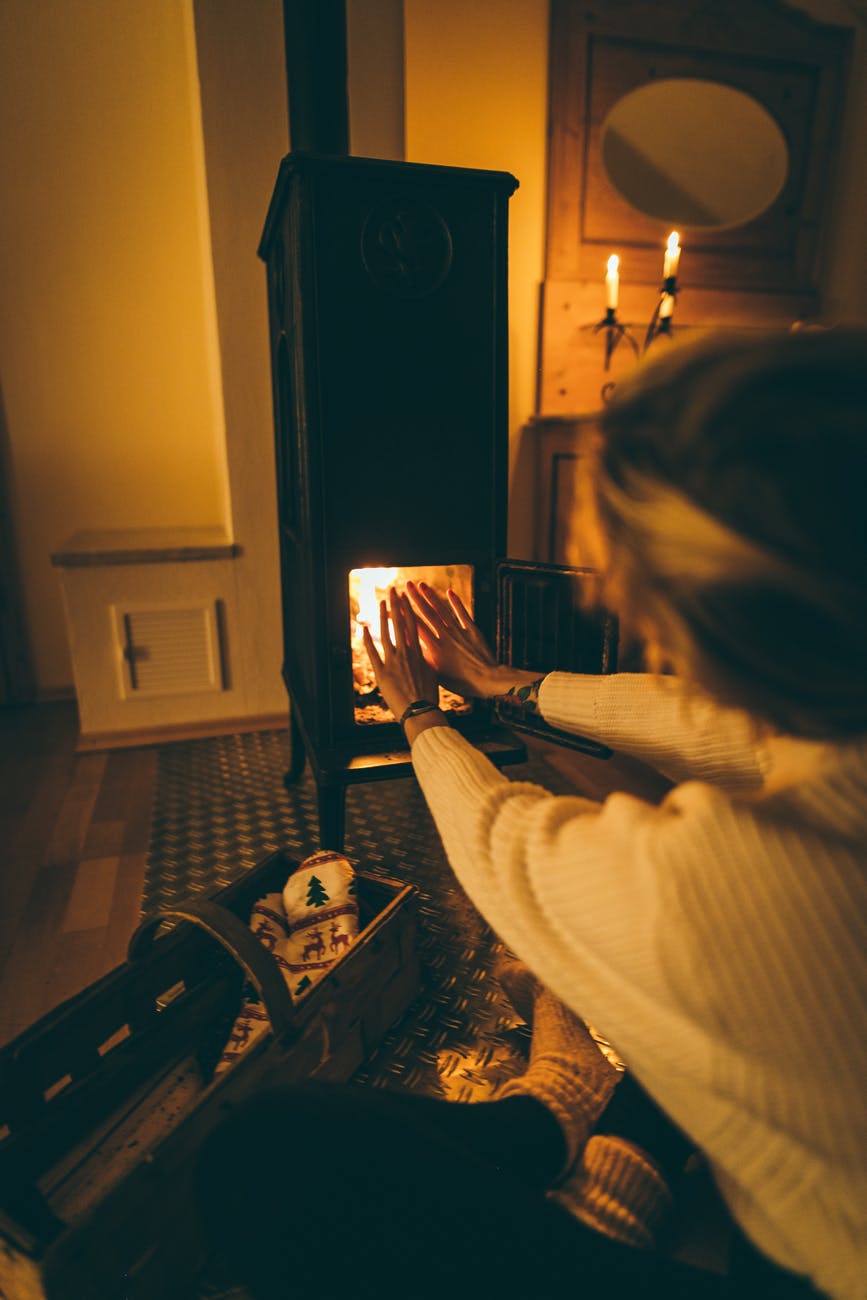 Image Source Here
During the winter season, staying warm has been one of the main concerns. As such, the following brilliant ideas will help generate free heat for every room in your house and are all self- contained devices that operate independently from other sources of energy.
These do-it-yourself (DIY) heating ideas ensure that you will be prepared to keep your home heated during an emergency even if there is a power outage.
Tea lights and flower pots
This is one of the most traditional forms of DIY heaters and these are ideal for emergencies like when power shortages occur. Most flower pot heaters or tea lights function well, but they are meant for short-term use.
You may also use it in non-emergency situations due to its portability. A flower pot heater with four candles can cover a small-sized space with convenient heating such as bathrooms. It does not need electricity for it to work at any point.
Alcohol heater
The alcohol heater is something that you can create out of ordinary household supplies during any emergency. This may provide you with emergency heat to cook and maintain warmth even if you don't have a furnace or an electric heater.
This heater is very cheap and reusable. You only need 70% rubbing alcohol for it to be refilled. The heater, though, operates with an open flame and has to be treated with utmost care.
DIY ceramic heater
For a medium-sized room, a DIY ceramic heater is the most efficient homemade heating system. It incorporates ceramic thermal capabilities with a fan heater's overall design. Candles also fuel the heater.
The highest recorded heat was around 300°F with only three candles. With the fan operating, it can produce temperatures around 200°F on a regular basis.
DIY solar furnace
This DIY solar furnace would be the best option for you if you're looking for a heating system that works on limitless natural energy. This solar heater is made of several aluminum cans.
The great thing about this system is that it is not only renewable but also recycled. This makes it very effective and economical.
This is also the most affordable way of heating a house and it gives a long-term solution for heating. However, a furnace replacement may be needed in case of malfunction.
Emergency heater
Such low-cost heaters only utilize a few things and completely operate during an emergency. These are great to have in an emergency kit for 72 hours or just to have some in your home to cope with the winter season.
Instructional guides have all you need to know about how these compact and transport-friendly heaters can generate massive amounts of heat, whether it is used in your home or even in your vehicle.
Homemade electric heater
If you're looking for a homemade heater that operates with electricity then this homemade heater is highly recommended. It is very simple to make and very affordable.
It is also safe to use since it is not exposed to open flames compared to other heaters. This type of heater will generate a temperature of around 30°C and you can utilize it to completely heat a small-sized space. If your garage is small to medium, you can also utilize them as a DIY garage heater.
Solar box heater
Using a couple of unique materials, you can harness the warmth of the sun and build this heater that can be operated on in any room. Ideal for a workshop or customized for a house, even the least competent craftsmen can make this easy DIY and then see the heat rise by a substantial amount.
You can also see the temperature increase even more if you introduce more insulation. Indeed, a heating system is not a cheap investment. Likewise, the cost of maintaining warmth through these heating systems is potentially a huge burden for most people. However, if you're
innovative and creative, you can heat your home at a fraction of the price.