DYI-ing a Backyard Wedding? Rent These Items to Make it Happen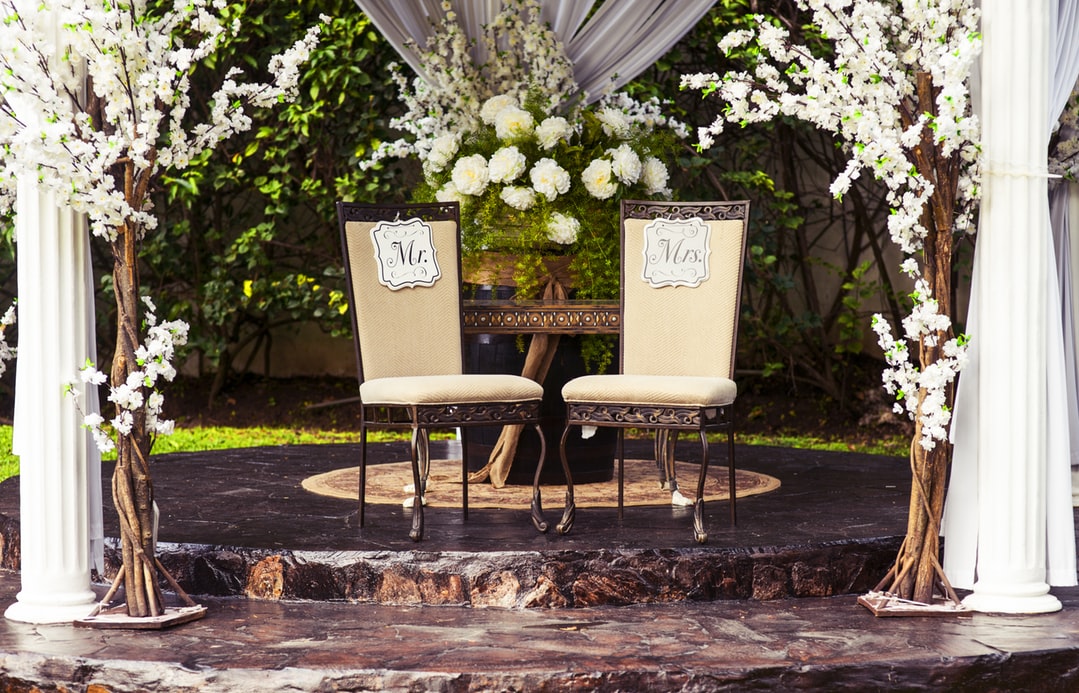 Picture source: Here
A backyard wedding is a beautiful place for a ceremony filled with so much history and love. Most of the time, it a backyard wedding is at your house, a loved one's house or a favorite childhood home.
It may seem too casual or informal at its inception, but with a few thoughtful details, you can transform any backyard into a lovely and intimate place to say "I Do." To top it all off, you get the venue for free, and it is convenient for you and your family.
You can pull off a backyard wedding for less cost and effort by renting most of the equipment and décor for the wedding. Suppliers such as Accel rentals can help you achieve the outdoor wedding of your dreams by providing the following:
1. Tents and Lighting
A tented reception will make your wedding look elegant and formal. You may rent tents in various styles and sizes. You may even rent drapes to make your set-up more dramatic.
Pull back the curtains with flowers or greenery that matches your theme. If you are going for a romantic ambiance, you may also rent crystal, fairy wreath or Edison pendant chandeliers that you can suspend on the tent roof beams.
Hang string lights or nylon lanterns around the yard for a dreamy and relaxed vibe. The perfect lighting will set up the mood for a night of dancing and celebration.
2. Lounge Area
Another thoughtful gesture for your guests is to set-up a lounge area. Bring the indoors into the backyard by providing lounge furniture where guests can sit back and relax with their favorite drink.
Choose from a teak wood set or soft leather benches. Accentuate the furniture with pillows to match your theme. Keep your guests warm when the night gets chilly with blankets and shawls that you can roll and place in a pretty basket. Place martini tables or ottomans within the lounge area where guests can rest their cocktails and appetizers.
3. Tables, Chairs and Centerpieces
Decide on your seating arrangement early on and the type of table that you will use. Farm tables are perfect for smaller spaces and are more fun for close family and friends who want to revel in each other's stories during lunch or dinner.
If you have smaller cliques in your guest list, opt for a four to six-seater round or rectangular banquet table. You may also rent linens that will match your theme or choose tables that are beautiful when bare such as mahogany or walnut.
To spruce up your table settings, rent centerpieces such as candelabras or metal lanterns that you can adorn with flowers, candles, or other trinkets that hold a special place in your heart.
4. Flooring
A party is not complete without music and dancing. Set up a dance floor where the ladies can strut their stuff without having to worry about dirt or grass messing up their shoes. Even flooring can match your wedding theme.
You and your fiancé may choose from rustic wood, wood
parquet or an LED dance floor where you can dance the night away.
What's not to love about backyard weddings? They are fun, intimate and meaningful. You just need the help of a reliable event rental company to provide all the equipment that will make your dream wedding a reality.