5 Tips to Spruce Up Your Entryway for the Summer
How your home looks says a lot about you. If you tend to have lots of guests walking through the front door, first impressions count, so it's only normal that you will want to pull out all the stops to ensure your guests feel relaxed and at ease from the get-go.
With summer fast approaching, no one can blame you if you've neglected your entryway (especially during the frosty winter months!). If you're wanting to make a change, here are a few ways on how you can spruce up your entryway for the summer.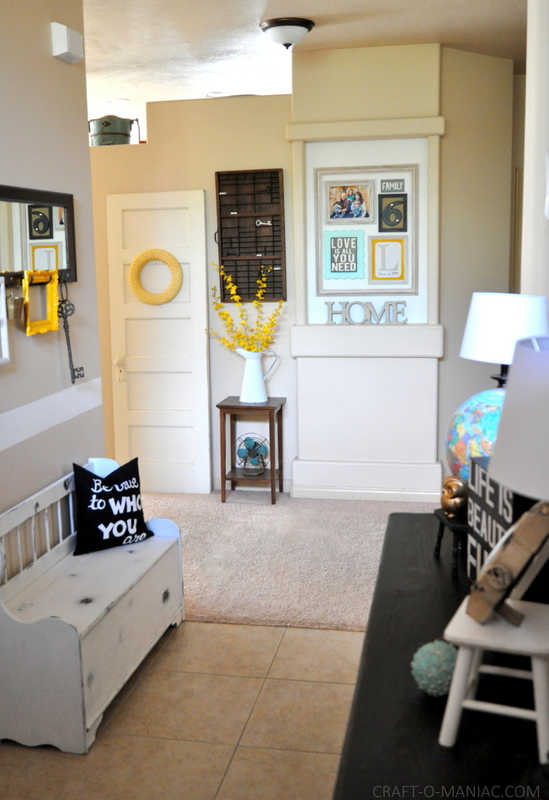 Clean It
Before the real work begins, the first step you need to take is to clean your entryway. Clearing everything away and sorting through what items you want to keep can enable you to work out how you want your entryway to look.
With so many designs and themes to pick from, the possibilities are endless, meaning it's up to you to make the final decision. Make sure to have a think about what sort of colors and patterns you're interested in which can fit the overall look and feel of your home.
It's important to also get rid of as much clutter as you can. Guests want to walk into your home without feeling overwhelmed with how much stuff you have hanging around. Making a spacious and airy entryway can make a huge difference.
Get a Rug
One of the best investments that you can make is by laying a durable indoor/outdoor rug in your entryway. Seeing as this will be the first room that your guests enter, having a rug that's water- resistant and easy to clean will mean that you don't have to worry about what guests bring in from the outside on their shoes!
Add a Bench
Whether you're stepping in after a long day at work, or you're waiting for guests to arrive for a summer barbeque, adding a bench in your entryway can be the perfect place for a quick seat. Like with any furniture you bring in, there are all sorts of styles, colors, and designs to pick from, which can complement the overall aesthetic of your entryway.
A Lick of Paint
If your walls look like they've seen better days, it may be time to ditch the dull paint and opt for colors that are bright, vibrant, and fun. Making your entryway warm and welcoming can truly make the world of difference.
If you're looking for something different, why not add a funky pattern onto your walls? Using bold and striking patterns can really enhance your space and impress whoever walks through the front door.
Add a Personal Touch
Your entryway should let guests know who you are and what you're about from the second they step foot into your abode. Adding cool and practical accessories that complement the overall aesthetic of the entryway is a must.
For example, adding a row of funky hooks to hang your coats and jackets up, or putting up an array of photos of your family and friends to add a personal touch are just a couple of things that you can do to showcase your personality. You should also hang a mirror by the front door.
We all like to look and feel our best before we head out for the day, so placing a striking mirror on the wall can allow you and your guests to give yourselves a once over before entering and leaving your home. You should also consider a complete wired system for your door where you can pick from a range of different designs to match your entryway.
If you like to host summer parties, or you're expecting lots of family to visit you throughout the summer, giving your entryway some TLC can be a fantastic way to impress whoever walks through the front door.
Whether it be adding funky accessories, using vibrant colors on the walls, or creating more space to give an airy feel, these are just a few ways in which you can spruce up your entryway
for the summer.