Vacation- The Most Scenic Places in New Jersey
Planning your vacation for this summer, not sure where to go? Well let me help you with a great place to visit.. "The Most Scenic Places in New Jersey"
For photographers, one of the best things about taking a road trip, whether you're traveling by RV or you're traveling by car, is the opportunity to take pictures along the way.
When you love photography and you plan a vacation or road trip, you probably instantly start thinking about all the amazing places you want to stop along the way.
New Jersey might not be the first place you think of when you think of scenic travel and photography opportunities, but you might be surprised.
Whether you live in New Jersey and you want some photo opportunities nearby, you're going to be traveling to New Jersey from somewhere else, or it's part of a larger road trip, say along the East Coast, the following are some scenic places you shouldn't miss.
Cape May
Cape May is the jewel of the New Jersey shore if you ask a lot of people who've traveled there. Cape May is known for its historical, Victorian charm. The city has almost 600 preserved Victorian buildings, and the whole thing is a National Historic District. If you want to capture images of stunning Victorian architecture, you can go to the Emlen Physick Estate, which was built in 1879. You can take a trolley tour through the city's historic district, and there's also natural beautify to enjoy at Sunset Beach. There's waterfront dining on the Cape May Harbor, and the annual Food & Wine Festival is a popular favorite.
For ocean photography, trek to the top of the Cape May Lighthouse, located at Cape May Point State Park. You can also go whale watching on the Cape May Whale Watcher and take some great photos there as well.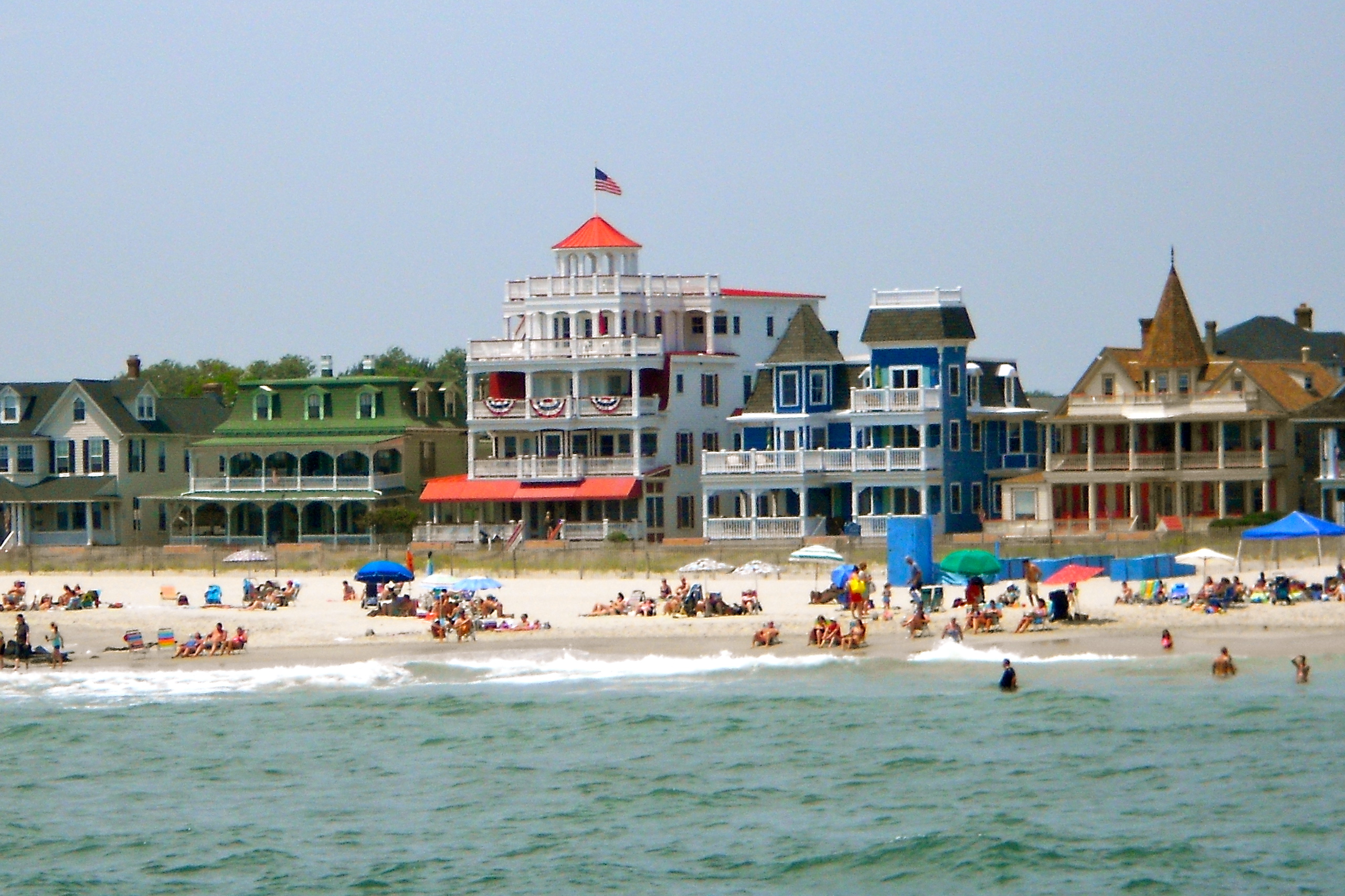 Image Source Here
Liberty State Park
Liberty State Park is located on the Upper New York Bay in Jersey City. It's opposite Liberty Island as well as Ellis Island. Water borders the park on three sides, including the Morris Canal Big Basin to the north, and to the south and east by the Upper New York Bay.
It's the perfect place to gets some skyline pictures. If you want other views of the NYC skyline, think about Jersey City or Hoboken, both of which have their own appealing elements but also harbor and New York skyline views.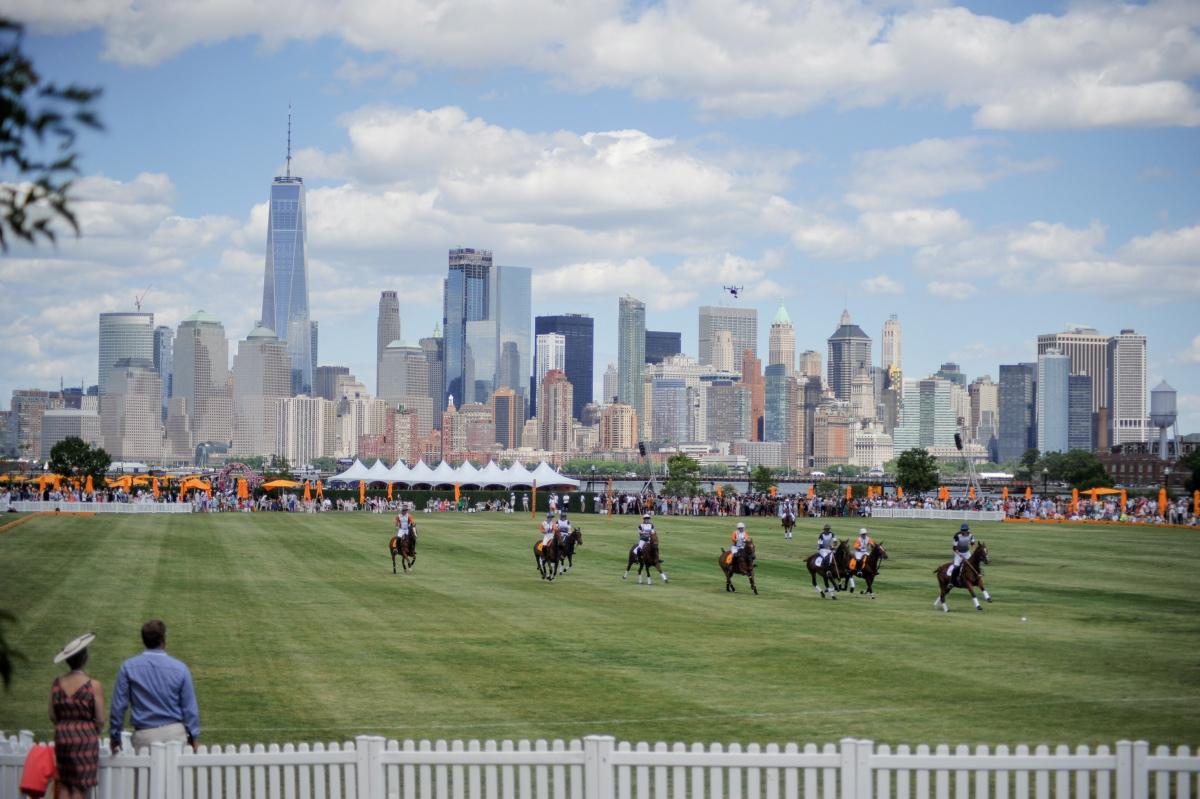 Image Source Here
Point Pleasant
Point Pleasant can offer a quintessential Jersey Shore experience for visitors. Point Pleasant is known for its beautiful beaches, and also for its Boardwalk. The Boardwalk in and of itself makes for excellent opportunities for photographers. It's a mile long and features food, games and all of the classic things you think about when you think of a boardwalk.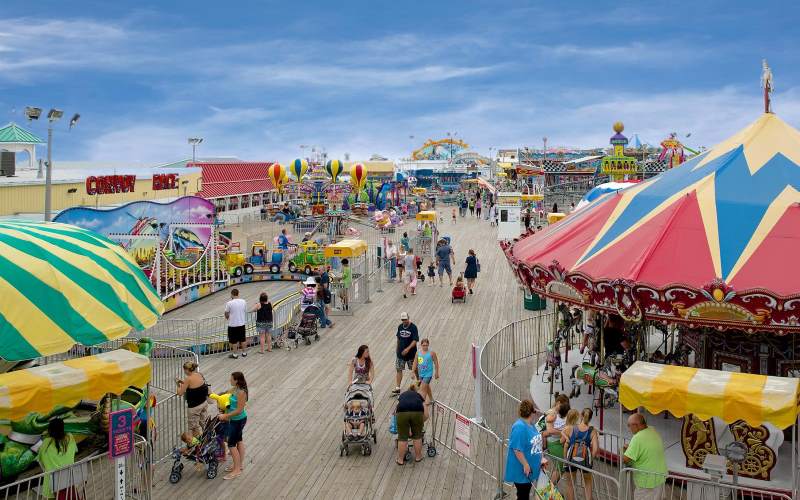 Image Source Here
Great Falls (Passaic River)
If you haven't been to New Jersey, you might not realize that there's a scenic waterfall. It's located on
the Passaic River in Paterson.
The Great Falls are part of the Paterson Great Falls National Historical Park. It's one of the largest waterfalls in the U.S., and it was a part of the industrial history of the area. It's been designated as a National Historic Landmark District since the late 1970s. You can view the falls from Haines Overlook Park on the south. From the north, the falls are viewable from Mary Ellen Kramer Park. There is also a footbridge located over the Falls gorge.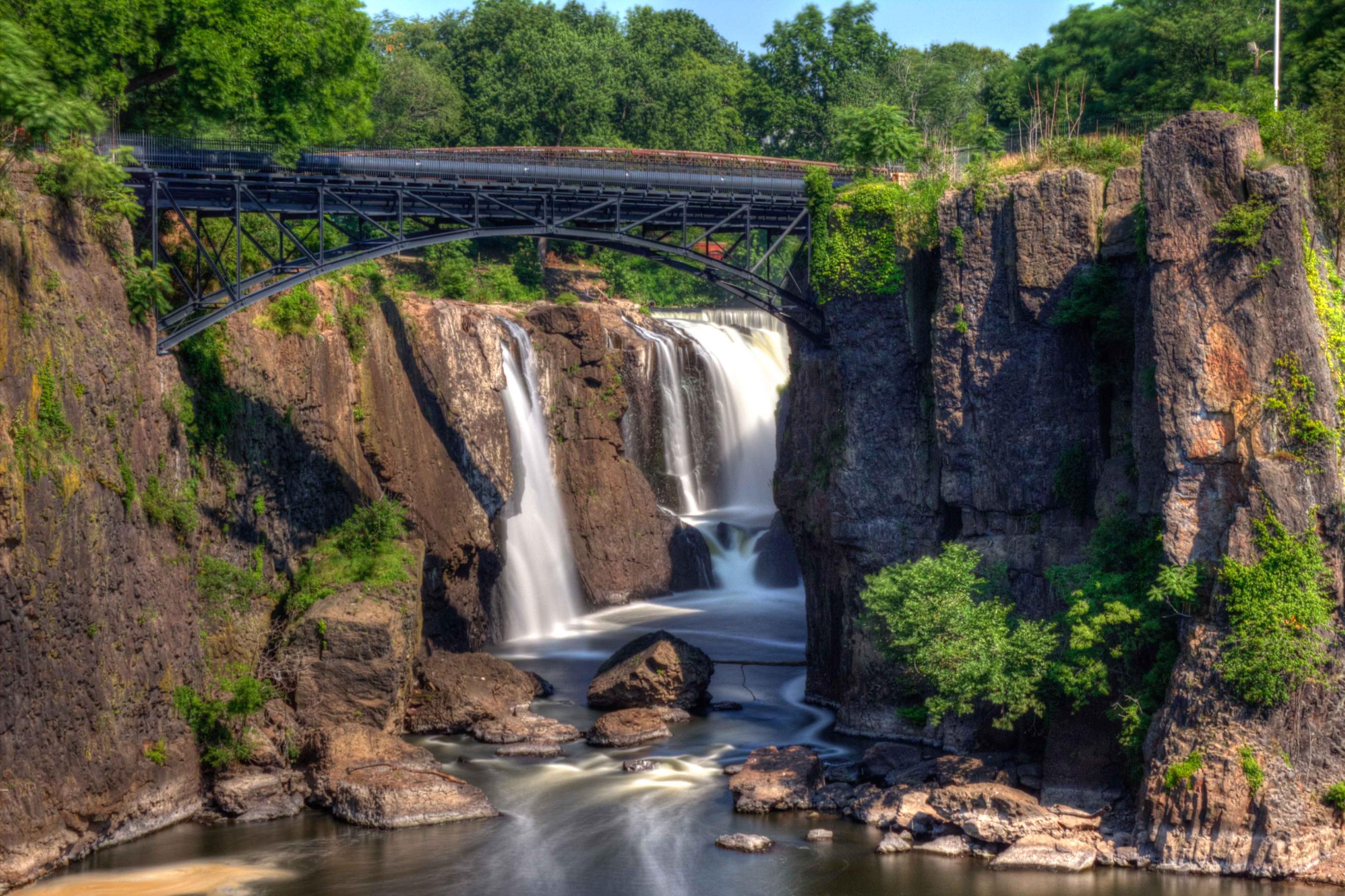 Image Source Here
Princeton
Princeton is a place in New Jersey known for Princeton University, but there's more to it than that. The town has a long history, having been founded before the American Revolution. There are some great museums, historical sites and other points of interest. For example, the Jug-town Historic District features architecture dating back to colonial times, and the Albert Einstein House is in Princeton.
There's a number of other historic districts including the King's Highway Historic District, the Kingston Mill Historic District, and the Mountain Avenue Historic District. Along with history and architecture, there's natural beauty in Princeton. There's the D&R Canal State
Park, Herrontown Woods Arboretum, and Mountain Lakes Preserve, just to name a few.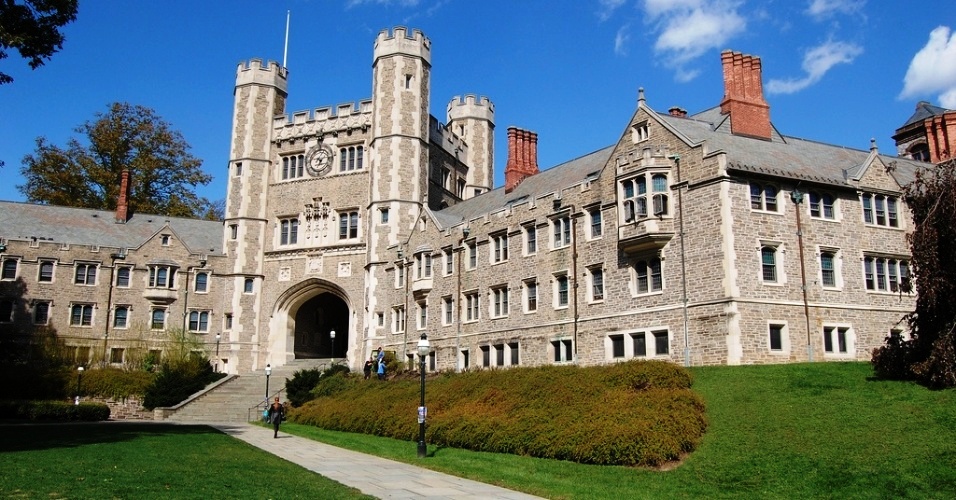 Image Source Here
Troy Meadows
Finally, Troy Meadows is a nature preserve spanning more than 3,000 acres in Morris County, New Jersey. It's located along the Great Swamp, and it's left behind by Glacial Lake Passaic. It's the largest freshwater marsh in New Jersey, and the Whippany River goes through the swamp.
It provides excellent views and photography opportunities, and it's part of an ecoregion known as the Northeastern coastal forests ecoregion.
From history to the shoreline and everything in between, New Jersey is a haven for traveling photographers, if they know where to look. I hope this post today helped some of you out with a place to visit this summer.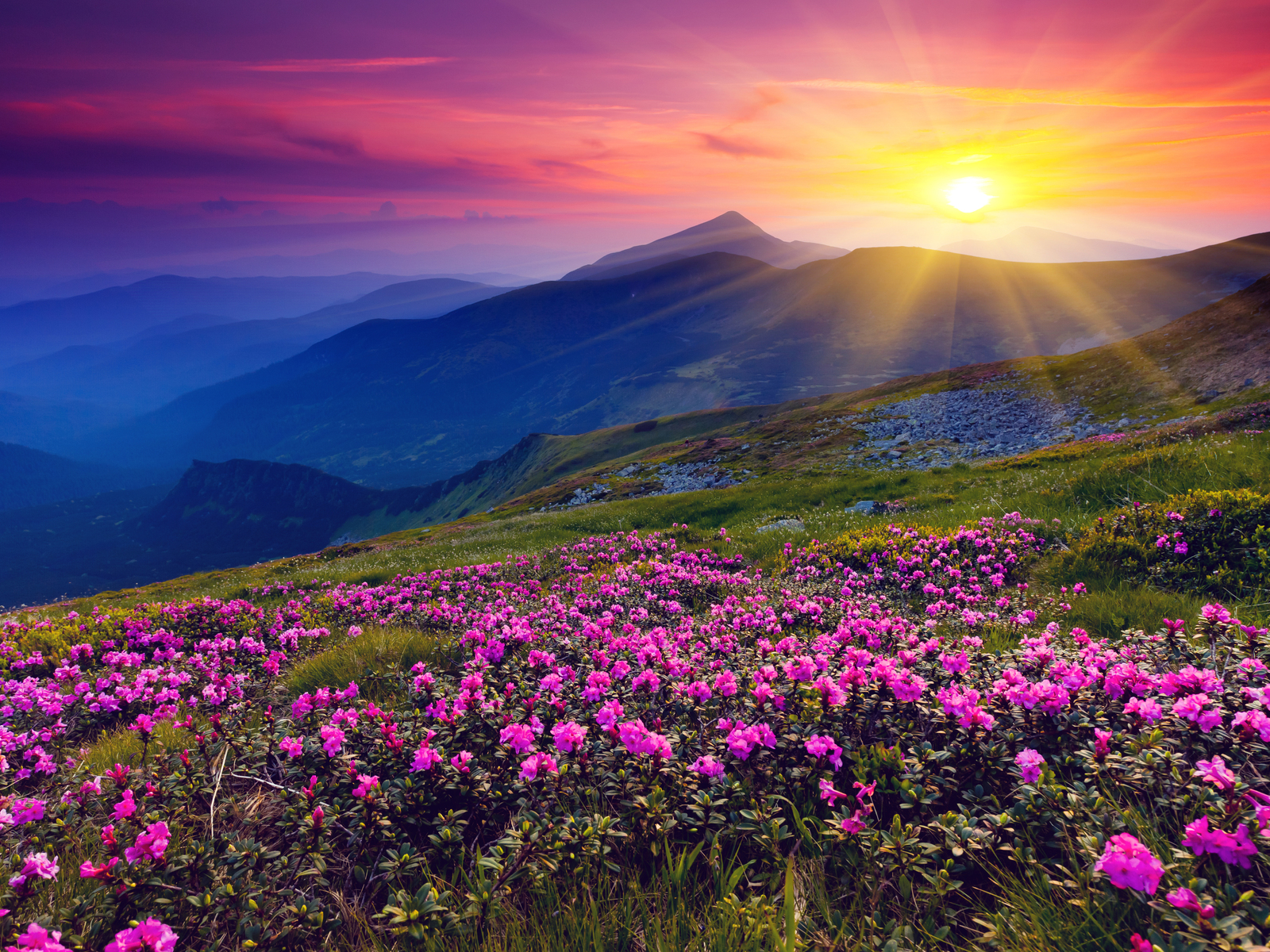 Image Source Here