The Latest in Bathroom Design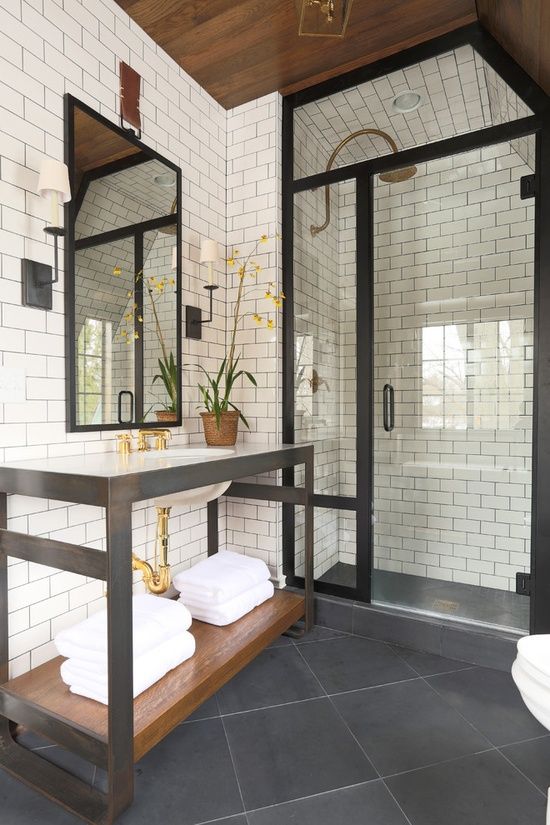 picture source: Houzz via Summer Thornton (found via Pinterest)
Hell everyone. Are you thinking about updating that out-of date bathroom? A newly remodeled bathroom can add significant value to your home. You can do a few simple additions or a complete renovation depending on the budget. Even a small change can do wonders for a small bathroom space. Here are a few ideas to kick start your creative side: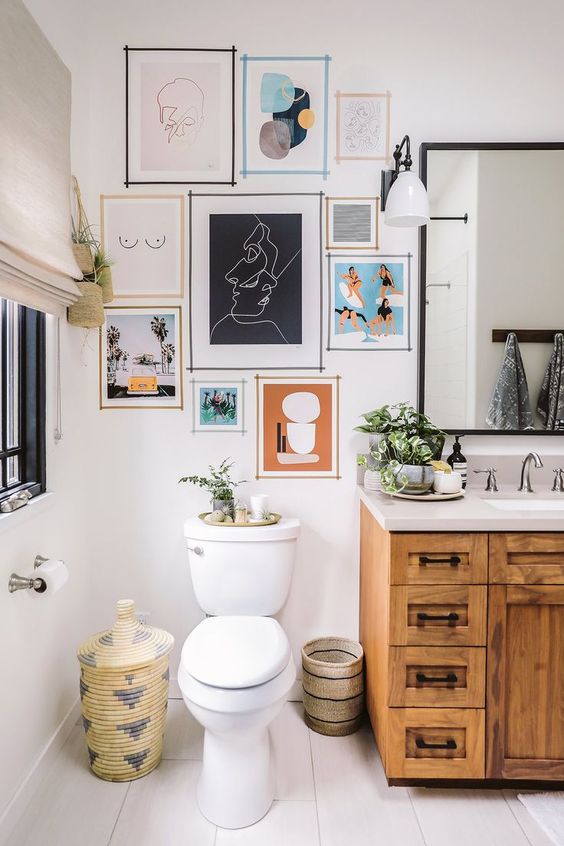 Image Source Here
Wall Decor
Let's start with a cheap solution that doesn't require any construction and enables you to add a personal touch. Wall hangings can change the atmosphere without breaking the budget. You can choose a theme such as sailing ships, beaches, city skylines, pet, or countless others. The choice is practically unlimited. The fun part of this is searching for the perfect artwork for your design.
If you would like to add more than just artwork, try a few small shelves with objects that match the theme of the room. A small model boat or beach type items if you are going for a "By-the sea" type of effect. Maybe you have some souvenirs from a vacation that will work well and not cost anything. Add shower or window curtains of the same style and you will be amazed at the difference in the room.
Storage Ideas
We all know the importance of storage space to a small room. One of the first things a prospective homebuyer looks for is lots of storage space. Bathroom storage is high on the list.
One way of increasing storage is to replace the medicine cabinet with a larger double-sized model. If this is on your list, upgrading the light fixture above to match is a nice touch. You can opt for the wall-mount cabinet or choose a recessed style, if you don't mind the added work of installation.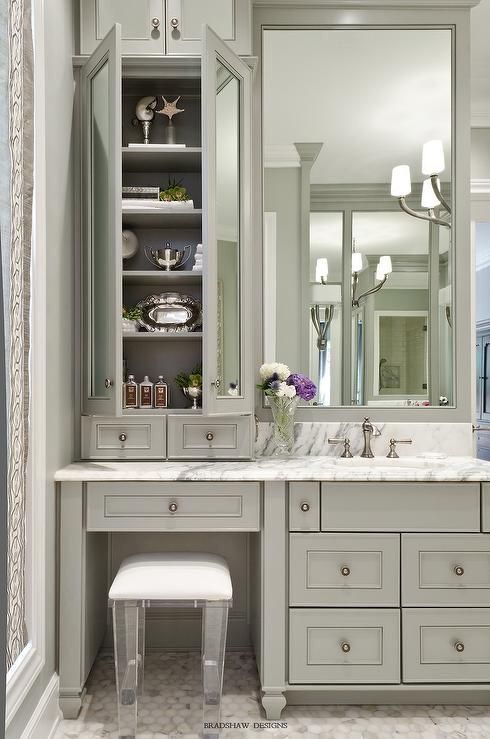 Image Source Here
Add a Modern Free-Standing Pedestal Sink
You may want to consider a new free-standing modern pedestal sink. These models are the latest trend in bathroom decor. If you are thinking that the cost is beyond your budget, consider this can be the only large item on your list. Just add the wall hangings and curtains to complete your new-look bathroom.
These sinks are lightweight aluminum making the installation process quicker and easier. Many styles, shapes and colors of sinks are available. The design of pedestal sinks leaves more space available for other items. Pick the style that matches your plan and use the sink as a center piece.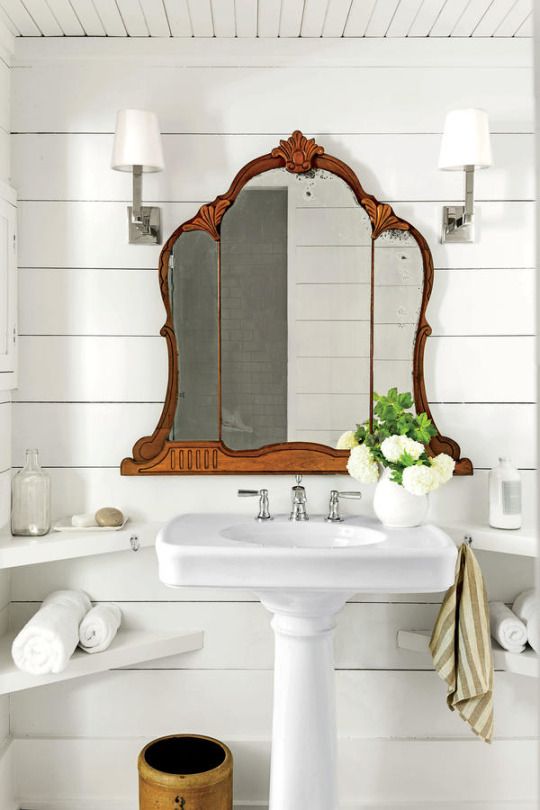 Total Remodel
For those bathrooms that are in need of major improvement, a total remodeling may be the only answer. This is a job for the pros, however, keep in mind that this is your house so you decide on the theme of the room and choose the appliances, colors, and design.
The first step of a complete remodel is to decide on the layout of the room. You probably are keeping the same general design because of water and electrical requirements, but there is still room for many changes in sink and tub style, along with your decorating ideas. Meet with a professional in advance to make sure you are on the same page and can work together.
Image Source Here
Set Your Goals
Redecorating a room can be fun if you take your time and stick to your ideas. Set your goal for the room and stick with it. If you run into a snag, think about the alternatives and don't rush into making major decisions that you may regret later. A remodeled or redecorated bathroom will add comfort and value to your home for many years
I am still working on my bathroom, but so far so good. I hope these beautiful bathrooms have all inspired you somehow.
Thanks,
Jen