How To Maintain a Healthier and Safer Garden and Yard
Spring is around the corner so I thought it would be appropirate to talk about "How to Maintain a Healthier and Safer Garden and Yard". You may not realize it, but your garden and yard could be dangerous places to spend your time. Facing up to these potential hazards and taking the appropriate precautions reduces these dangers. However, you have to identify possible dangers in your garden first and then deal with each one individually.
Maintain a Safe Pool A pool
is a welcome addition in a garden. However, if you install a pool, it's important to be responsible and make sure it's safe at all times. Never let young members of the family swim alone. If problems occur with the pool or it needs to be maintained, hire a professional pool maintenance and repair service provider. If you need this type of pool service Phoenix has a number of high quality companies who specialize in this type of service.
Remove Waste Products
Waste comes in different forms. You may temporarily store your waste in your garden or yard. In other situations, you may have waste left in your garden as a result of DIY projects, grass cuttings and other activities.
The longer you leave any kind of waste materials in your garden or yard, the greater the likelihood it will attract all types of vermin and pests. Many of these creatures can cause serious damage to people's health. Make a habit of disposing all waste as quickly as possible and avoid storing it in your garden or yard. Keep grass areas and lawns maintained. Longer grass has the potential to attract unwanted guests.
Many unwanted guests hide in long grass and can affect the health of people who disturb them. Ticks are a good example of this, with many people suffering from Lyme's disease every year, after coming into contact with these insects in a garden.
Keep Garden Features Well Maintained
Accidents happen for the simplest of reasons. If you don't maintain footpaths, walls and other garden features, each of them become a dangerous obstacle. Slips, trips and falls are some of the most common causes of serious injuries in gardens and yards across the country. Maintaining them regularly prevents this from happening.
Secure Storage of Dangerous Items
The tools and materials you use in your garden and yard are potential health hazards. Every year, thousands of people cut themselves, poison themselves or harm themselves in other ways because these items were not stored in a safe place. The problem is even worse when children are involved. Most kids like to explore. Leaving tools and dangerous materials lying around is just asking for trouble. To avoid this problem, create a secure storage area. Always put away dangerous objects and substances when you finish working in your garden and yard.
Your garden and yard should be safe places.
However, this is not always the situation. Take some time to consider the points above and decide which apply to you and your home. This is the first step towards creating a safer garden and yard for yourself, your family members and anyone else who spends time in this part of your home.
image source found here
image source found here
image source found here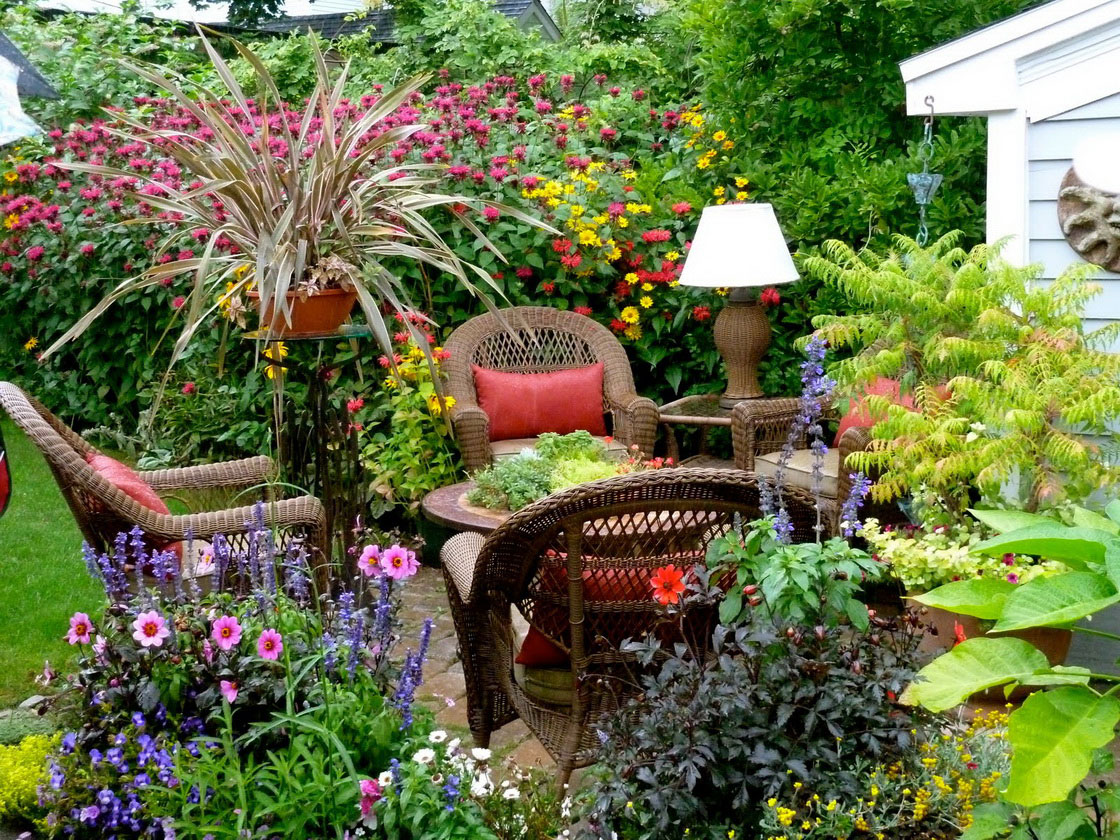 image source found here
So just a few days ago my hubby and I went to our closest nursery and got some flowers. We planted them in some of our porch ceramic pots in the front of our home, and I am itching for spring now.
jen