Halloween You've Been Boo'd Treat Boxes
Hi guys, I am sharing such an inexpensive, cute and uber easy Halloween You've Benn Boo'd Treat Boxes… from Target dollar spot supplies. Recently I had a birthday and my mom hooked me up with tons of Target dollar spot goodies. I could hardly wait to play with the loads of stuff. Everything I used minus the googly eyes is from the Target dollar spot.
Supplies Needed:
– Glue gun
– Googly eyes
– Take out boxes
– Jute string
– Chalk pen
– Chalk tags
– Elmer's Painters marker in white
How To:
I drew ghosts on the fronts and backs of the black take out boxes and then stripes on the sides. I did that with an Elmer's painters pen. I then added googly eyes to the ghosts and drawn mouths. So easy.
I hot glued a buch of different sized googley eyes to the white take out box and added some more jute string. With the chalk tags and a chalk pen I wrote Boo on the fronts, and with a regular pen I wrote "You've been BOO'D!" on the back.
These take out boxes can be filled with cookies, candy, pumpkins.. you name it. We will add some Hershey minitures to our boxes with the candy pumpkins. My kids can't wait to deliver these….. Next weekend. Enjoy, and have fun.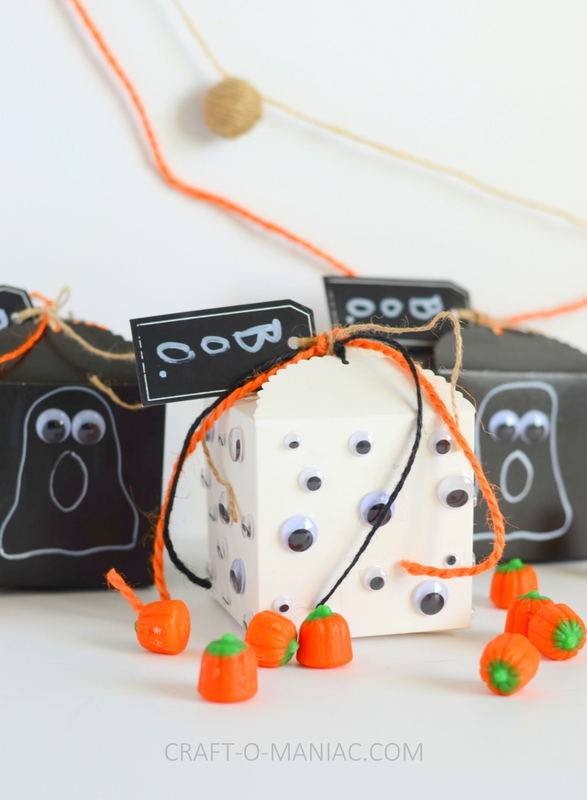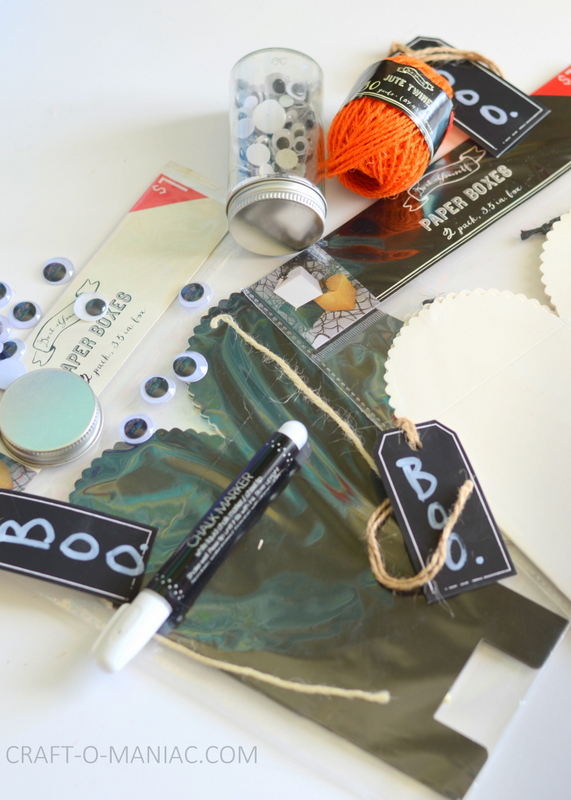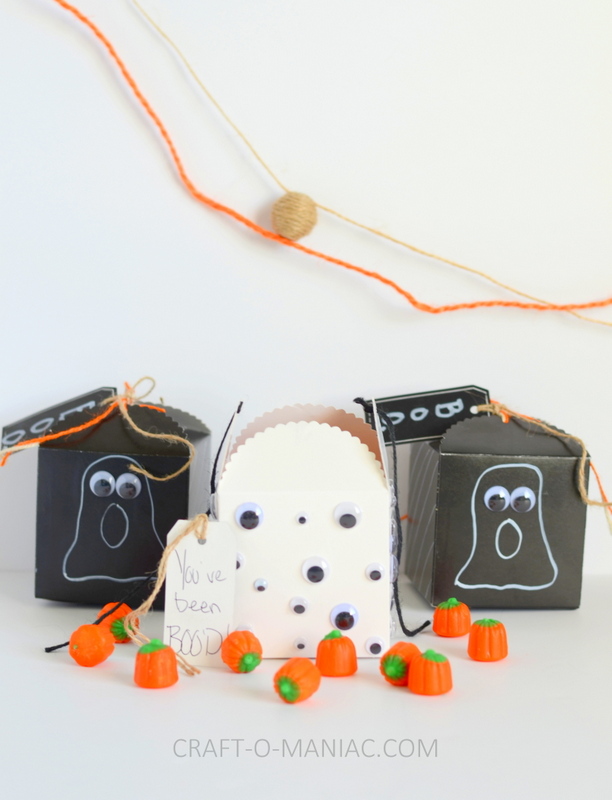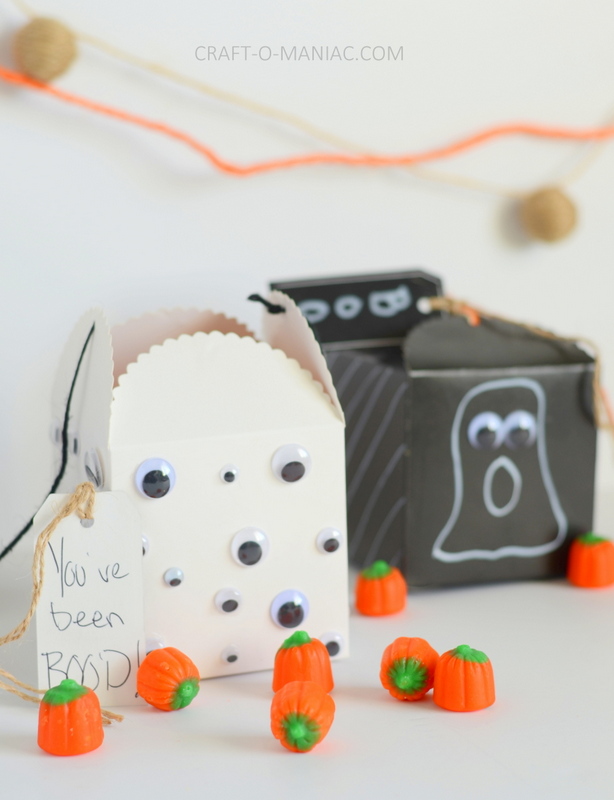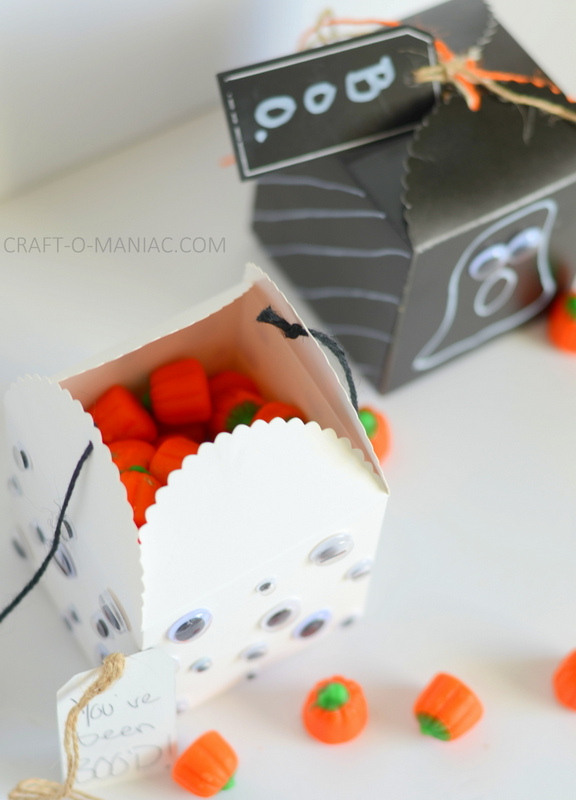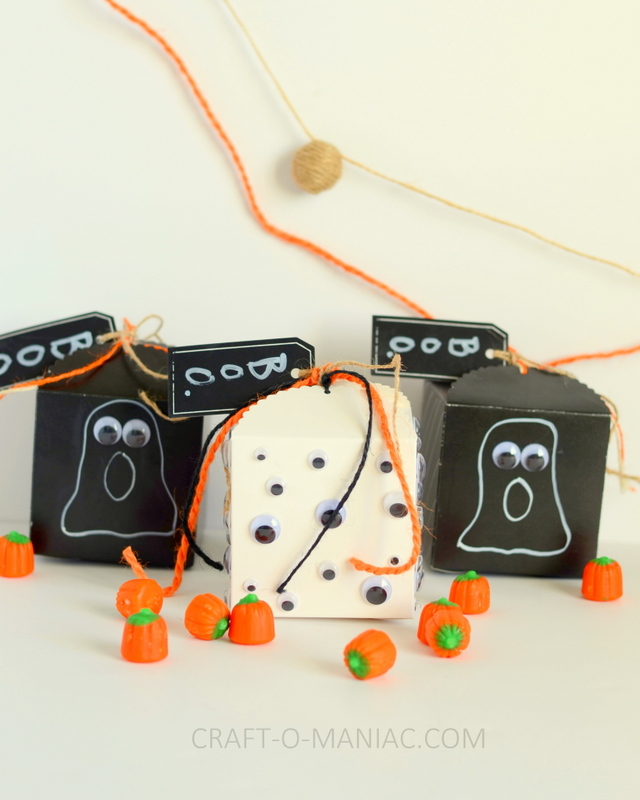 For more Halloween Treat Ideas, for neighbors, friends, teachers…
Check out these Paper Ghost Favor Bags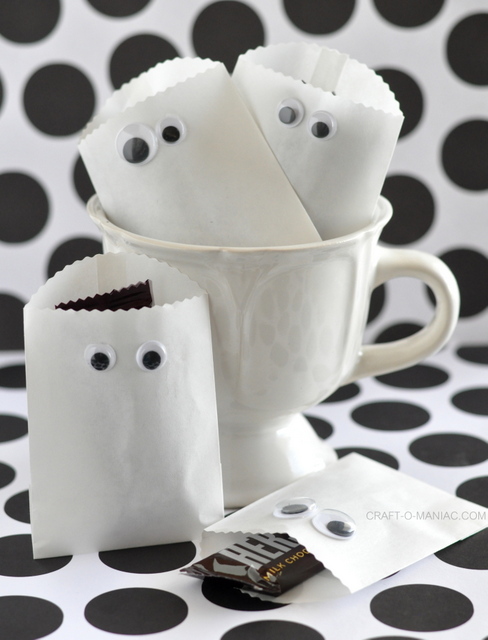 DIY Painted Candy Corn Treat Bags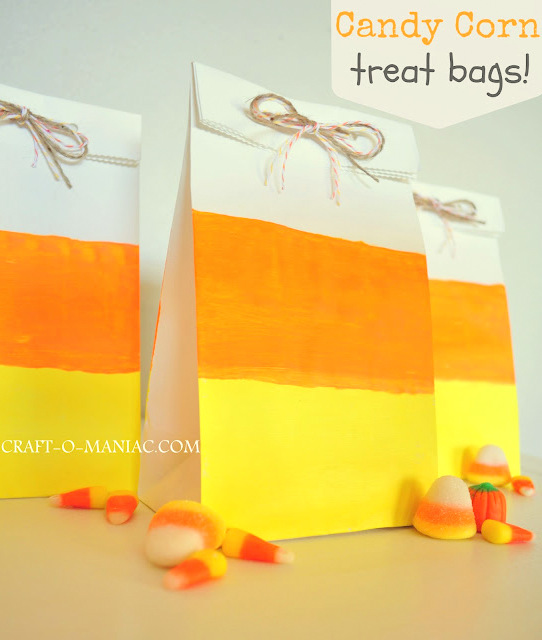 Thanks for visiting.
jen