Bright Summer Porch Decor
I am so beyond excited for this post, I have been working on my Bright Summer Porch Decor (totally digging the "Bright theme") for a couple of weeks. Each time I put out or set up a new item, I loved it more and more, it just kept coming together piece by piece, YEAH! All the lovely "bright" products are all from Pier1 Imports (minus a few). Their quality is so outstanding, and so well made, I was "wowed" at how thick the cobalt cushions (for example) are, and again the quality is so impressive.
Below you will get to see some "Before" and "After" shots and what a difference these pieces made. We had some rainy cloudy weather for a bit, so I could hardly wait for it to clear up so I could bask in the colorful bright new space. When the rain went away, it was a perfect beautiful, warm, sunny, day and the skies were covered in blue. YEAH!!! I sat out on my porch with some ice water and phoned my mama. We talked for a long time, and I loved every minute of our conversation and of my pretty new view that surrounded me. Eep! Such a "happy" porch, I have now. YEAH again! OK' have I said enough? I feel like I have been rambling, and I tend to do that when I am super excited about something like this post.
Let's get to seeing all the pictures, shall we?
Before!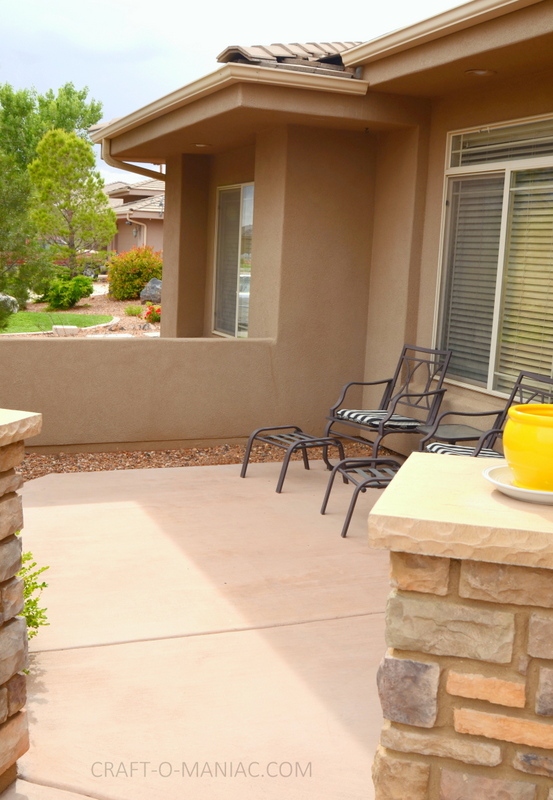 After!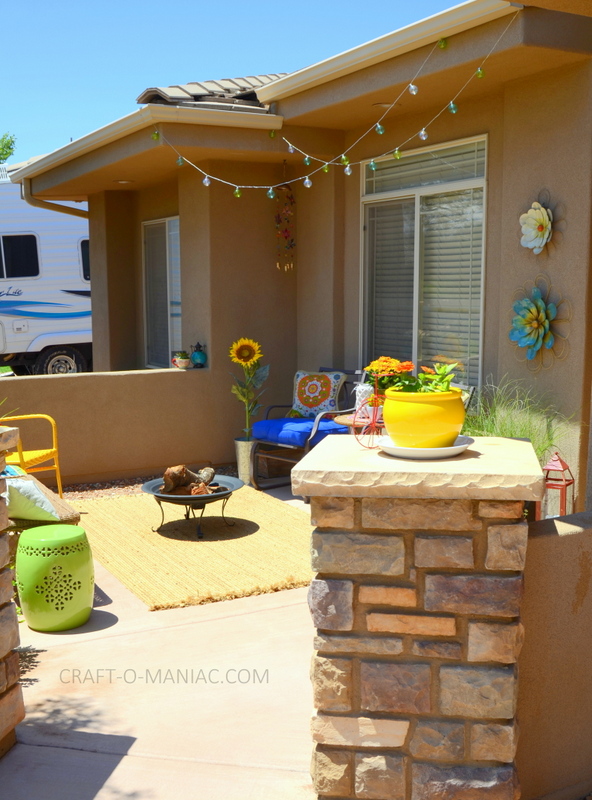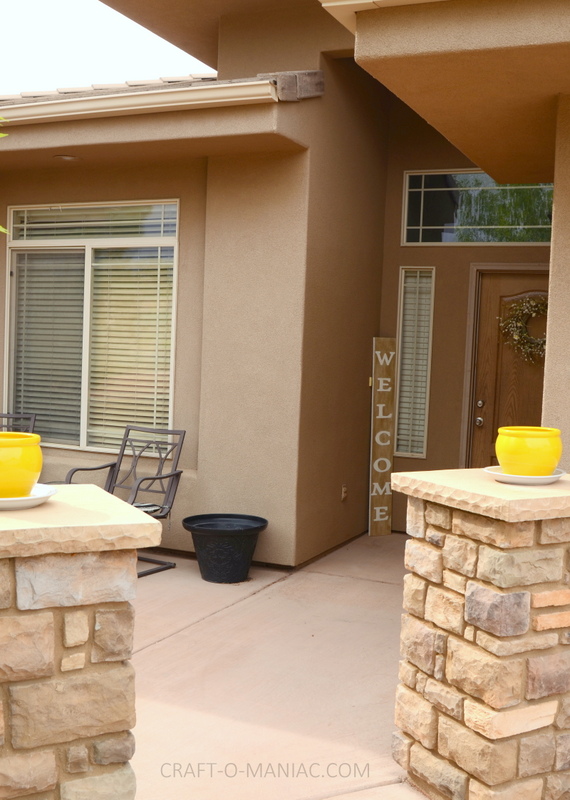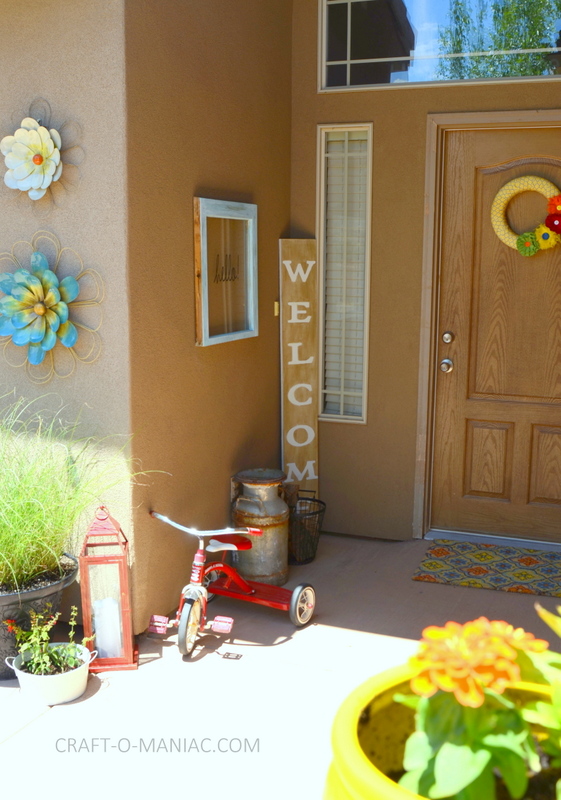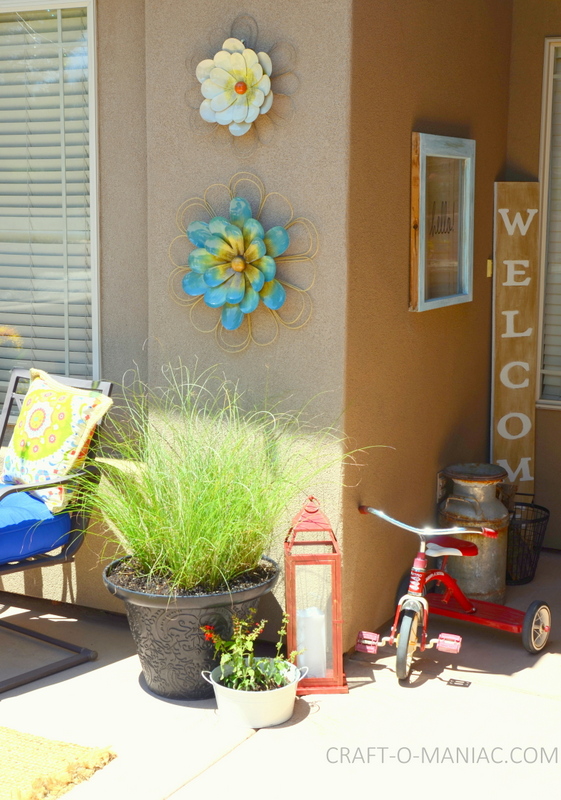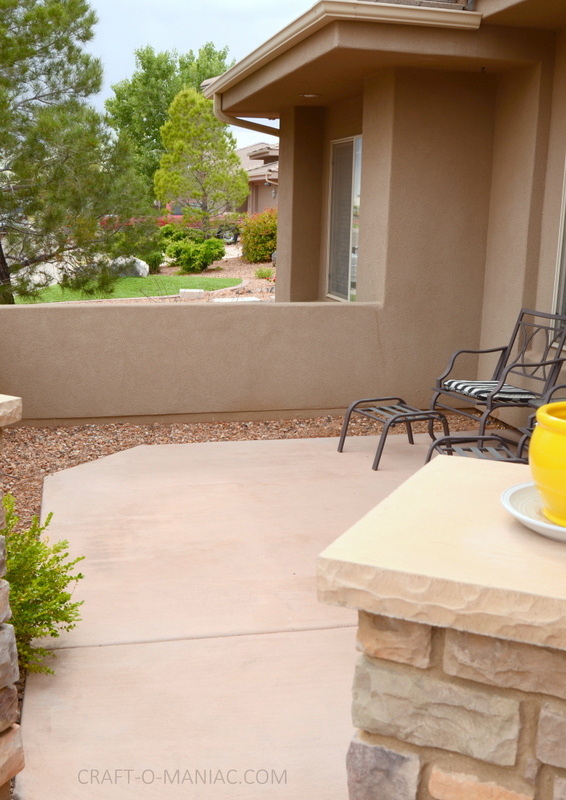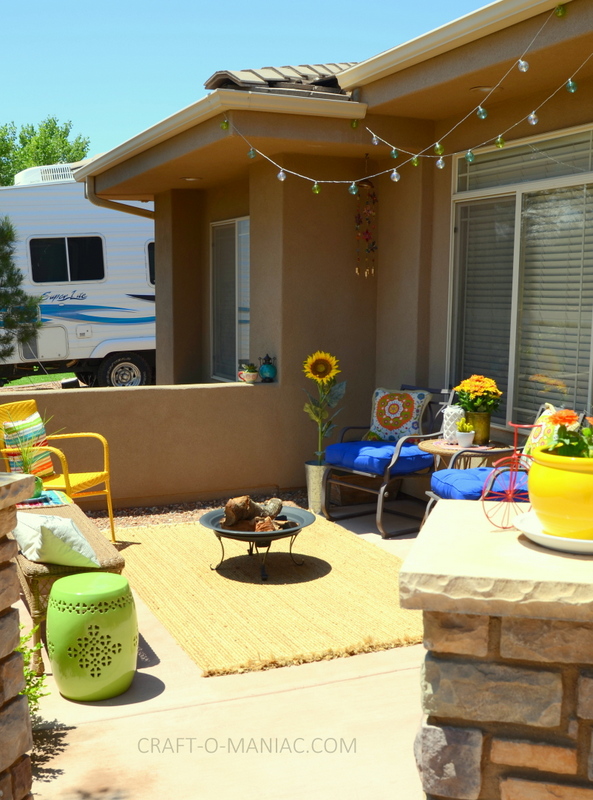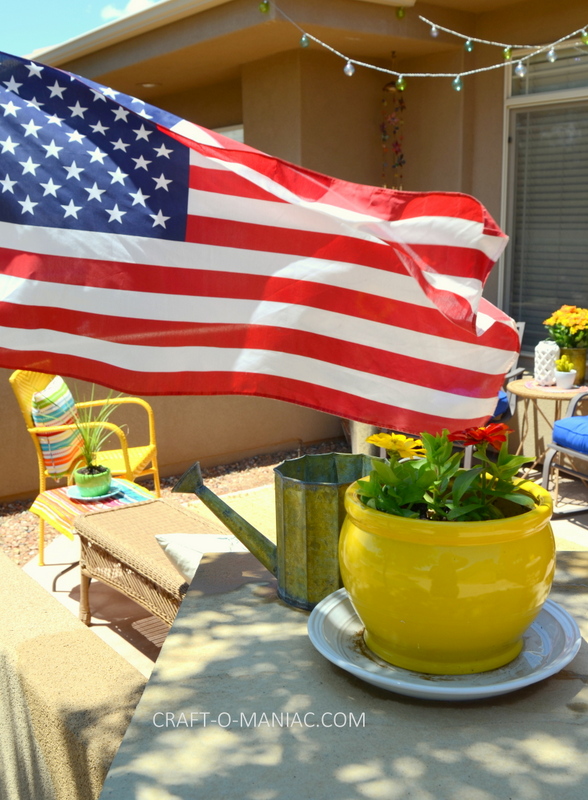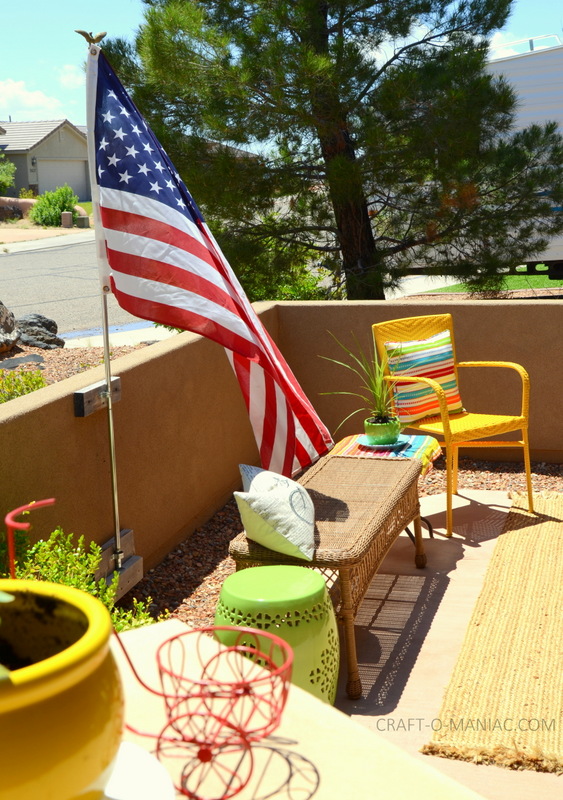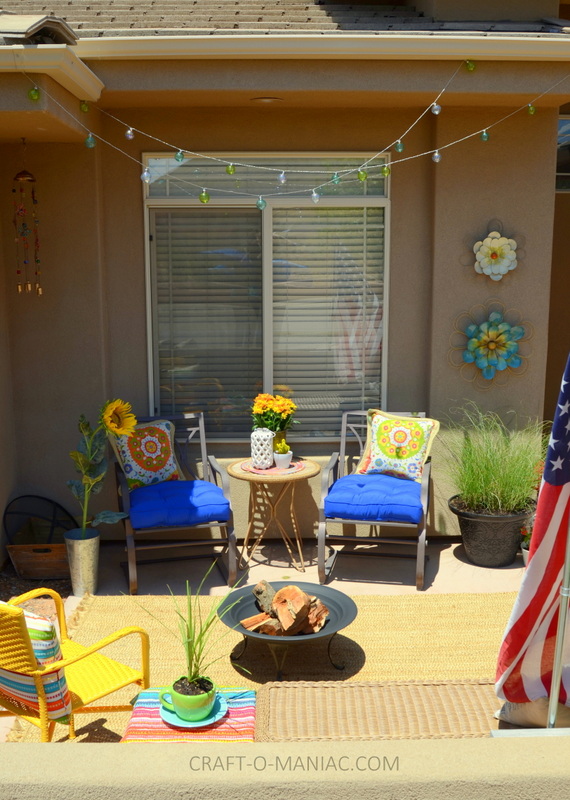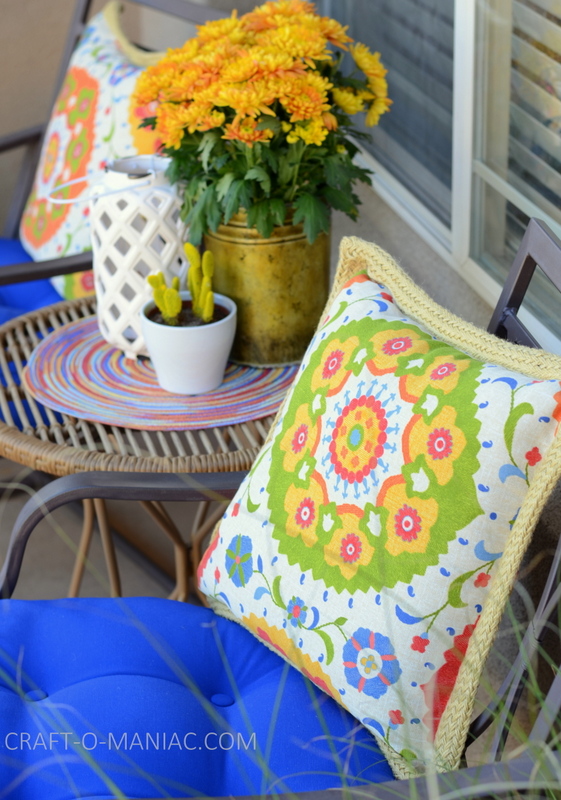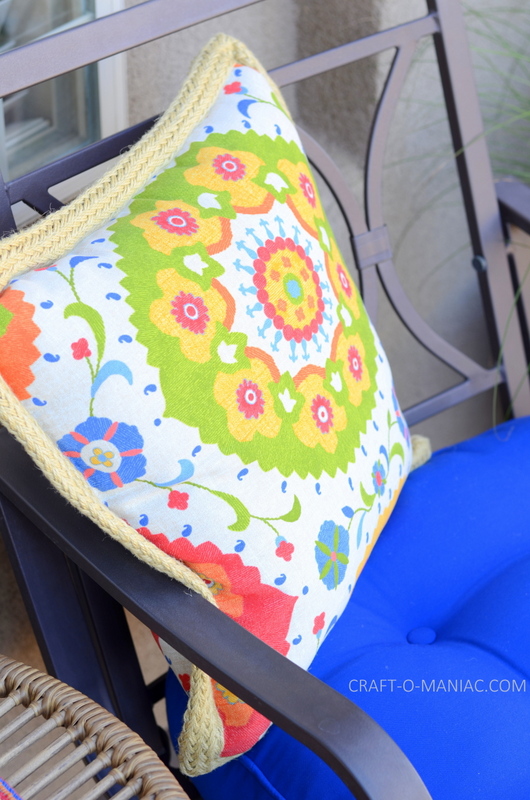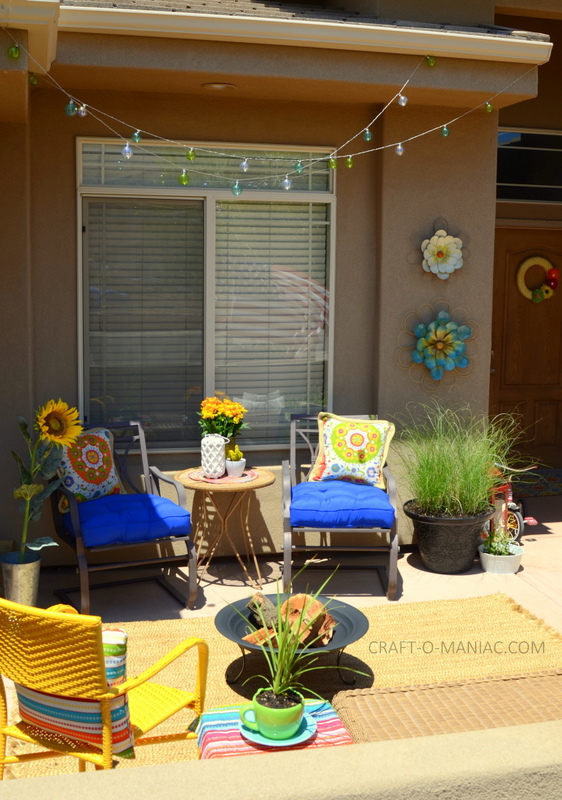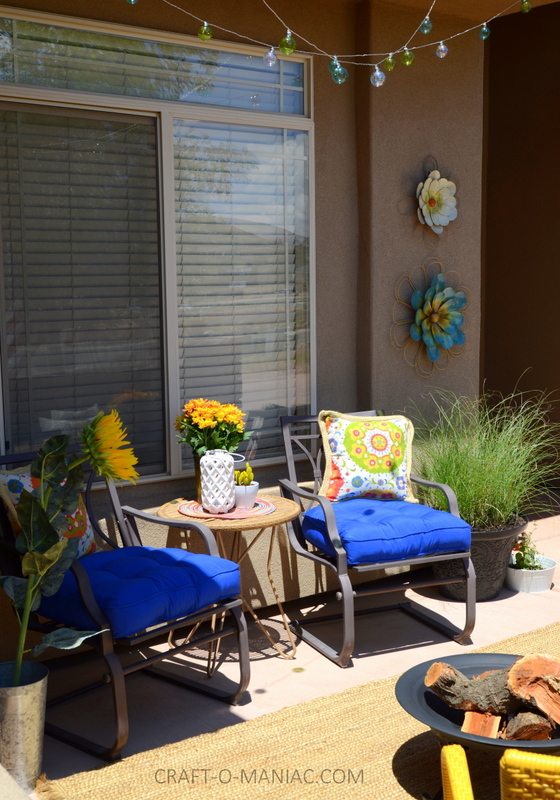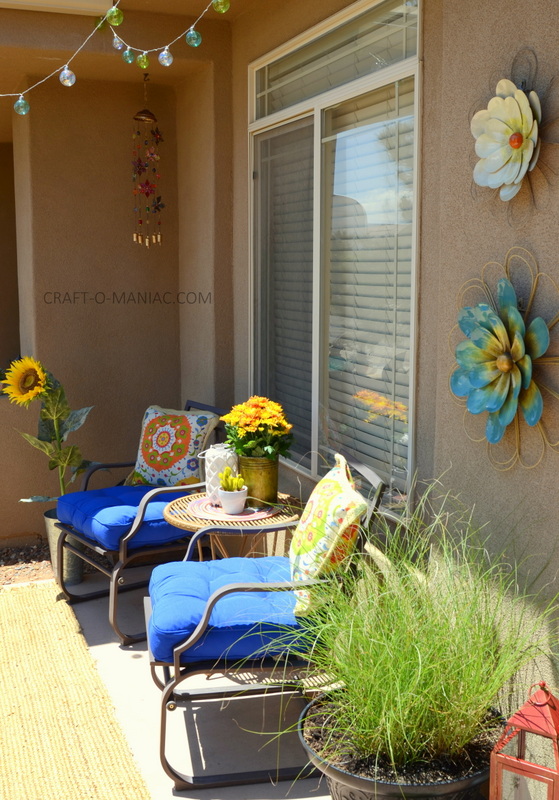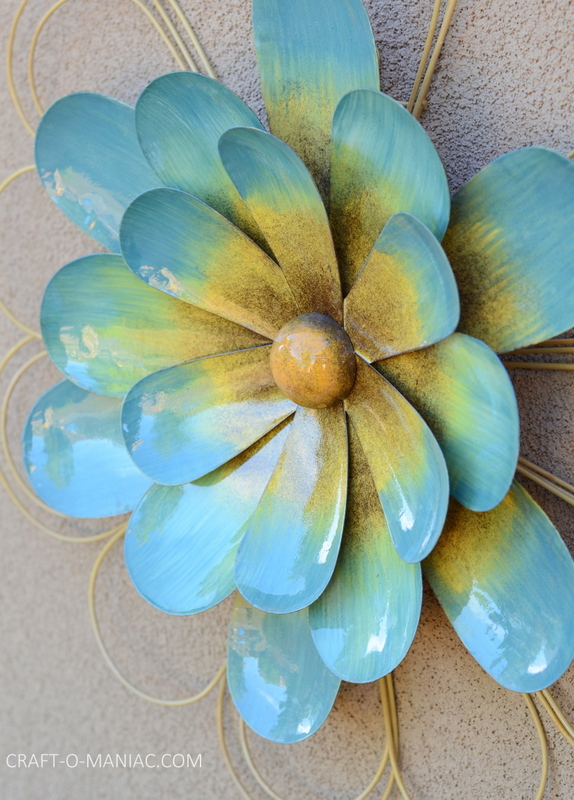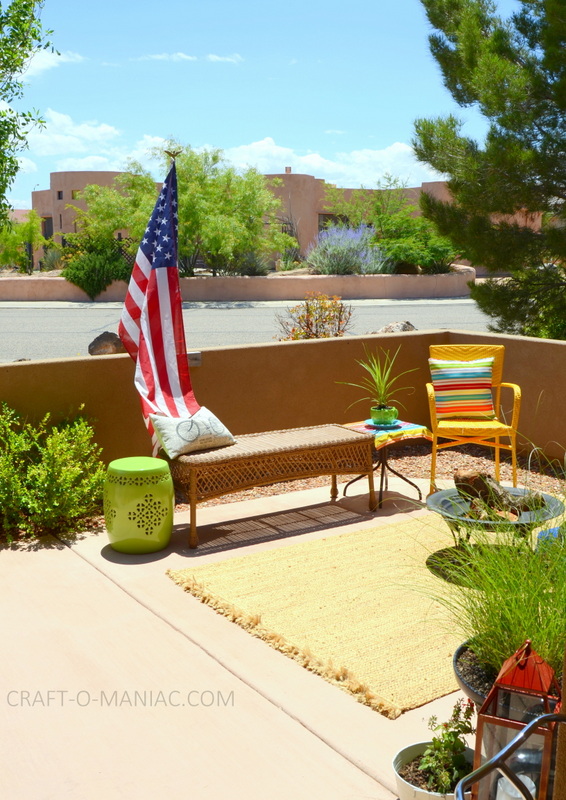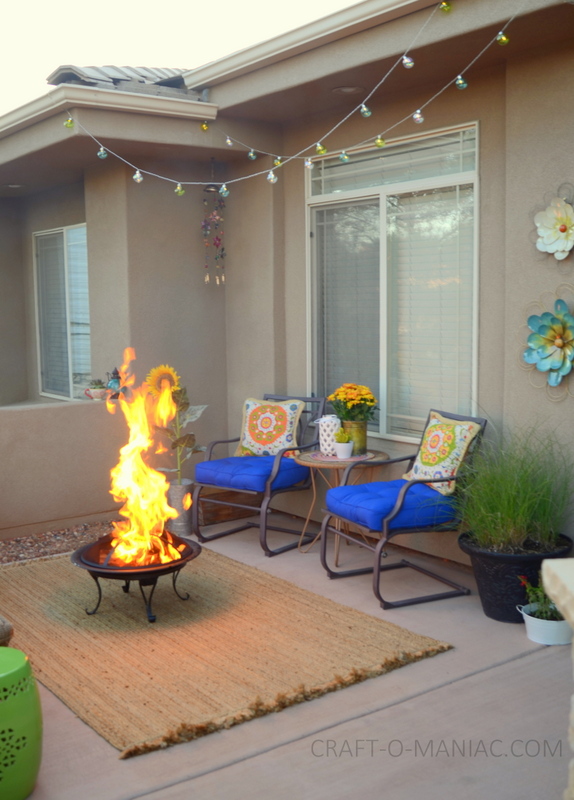 Here is a list of everything I got from Pier1 Imports Outdoor Collection
– Rug – Green garden stool – Cobalt chair cushions – All 3 pillows – Red lantern – Sea glass (nice plastic) lights – Yellow chair – Light brown wood table – Light brown wood bench – Metal flowers – Chandelier – Tea Cup – Blue glass lantern – Giant sunflower – Napkin under owl plant holder – Round colorful place matt on the light brown round table. Everything else I owned previously and worked it into the space.
I am so tickled with how it all came out, and my family and I can't wait to use it this whole summer, I see a lot of camp outs by the fire pit with lots of chit chat laughter, and plenty of marshmallow roasting and s'mores.
XO jen #DeckedOut
"Find what speaks to you. See our Outdoor Living collection in stores or at pier1.com/outdoorliving
And right now, Pier 1 is offering 20%-50% off all of their outdoor furniture, as well as 20% off all outdoor pillows and cushions!
This post was sponsored by Pier1 "Outdoor"