Reasons Why Fresh Flowers Are Hassle-Free
Its true, today its all about Reasons Why Fresh Flowers Are Hassle-Free
When you want to brighten up your home with colorful flowers, there are many reasons why you may wish to consider fresh flowers. Though many cite silk flowers or potted plants as greener alternatives, fresh flowers still play a major role in decorating. You will wish to learn more about how lovely cut flowers can make your home look beautiful at all times.
Advantages of Fresh Flowers
Many people love fresh flowers because they have no true care needs. Unlike silk flowers, they don't accumulate dust that leads to a most unattractive appearance over time. An advantage over potted plants is that they do not require watering, trimming or other care.
A Simple, Yet Attractive Solution
Although many people think of floral arrangements as being elaborate, there are many options that are perfectly simple. If you're looking for a burst of color to put in a room of your house, a floral arrangement is a great no-fuss option. Your guests will love the fact that you made the effort to pick out a beautiful arrangement.
Adding Some Fragrance
If you love the scent of flowers, you can choose some fragrant options to add to your bouquet. It takes only a few to add a touch of fragrance that makes your home smell like a garden. You'll love the amount of scent that fresh flowers add so much that you'll wonder why anyone relies on air sprays or candles.
Choices to Suit Your Tastes
You don't need to have a large or elaborate vase if it doesn't suit your tastes. A simple vase shaped somewhat like a water glass is a nice choice that you can reuse to suit your needs. Another advantage is the fact that, when you order fresh flowers, you can choose from among several vase or container designs that suit your tastes.
You can order fresh flowers delivered straight to your door. One of the most convenient things about choosing this option is that you can order your arrangement online, saving you time and giving you a greater number of options. For Melbourne flower delivery visit Fresh Flowers.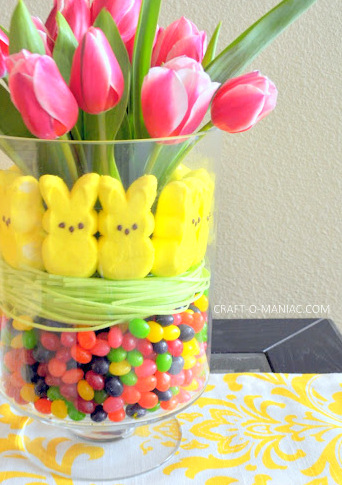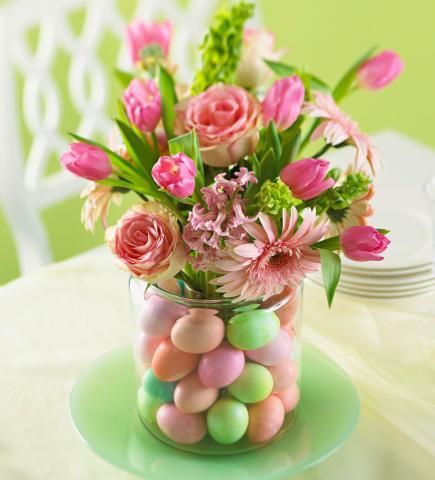 Fresh Floral's and Easter Eggs here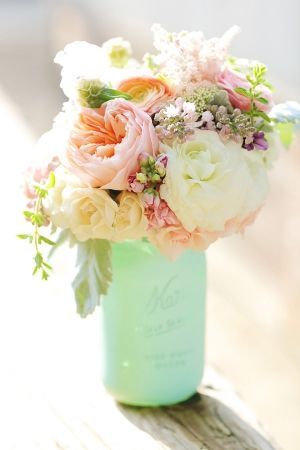 Pretty Fresh Floral's in a mason jar here
There is nothing like the beauty or scent of fresh flowers.
Thanks for the visit friends.
jen