DIY Craft Cubby Wall
EEP! I am so excited to share this DIY Craft Cubby Wall. Over two years ago I found this huge handmade wood cubby unit at my local Mercantile Antique shop. It was covered in cat hair, cobwebs, and was a dark purple-ish brown. Needless to say it needed some major love. So fast forward to present, I started by cleaning out all the cubbies EW! and sanding some of it. I then spray painted it with white spray paint. I ran out of spray paint and never finished covering it thoroughly with the white paint. So recently I went and picked up Amy Howard's amazing Chalk Paint in "Tick Tock" at Ace Hardware, and covered the whole thing in the pretty turquoise color. I then took my hubbies electric sander and sanded the whole thing to give it a cute chippy look. I love the outcome of the whole thing, and if you follow me on Instagram and see any of my Craft Cubby pics. I have a hashtag called #comcubby and you can see the before, during, and after pics.
Lets see the After!!! YAY! clapping hands.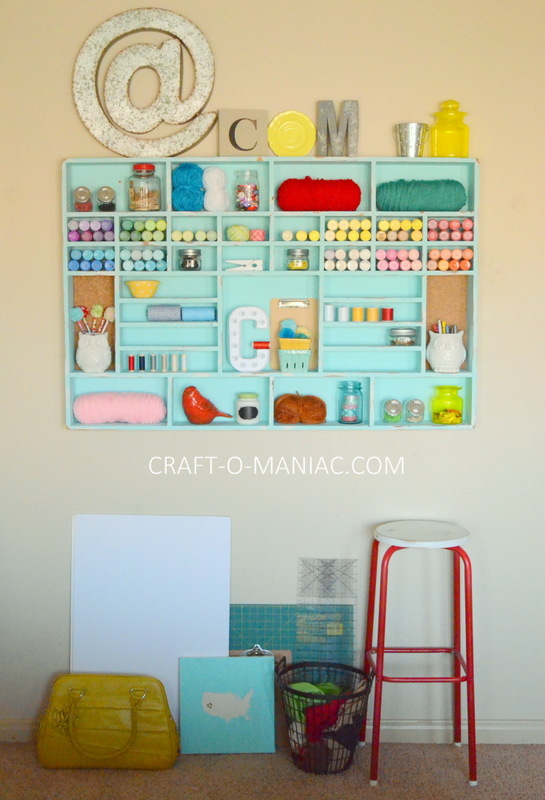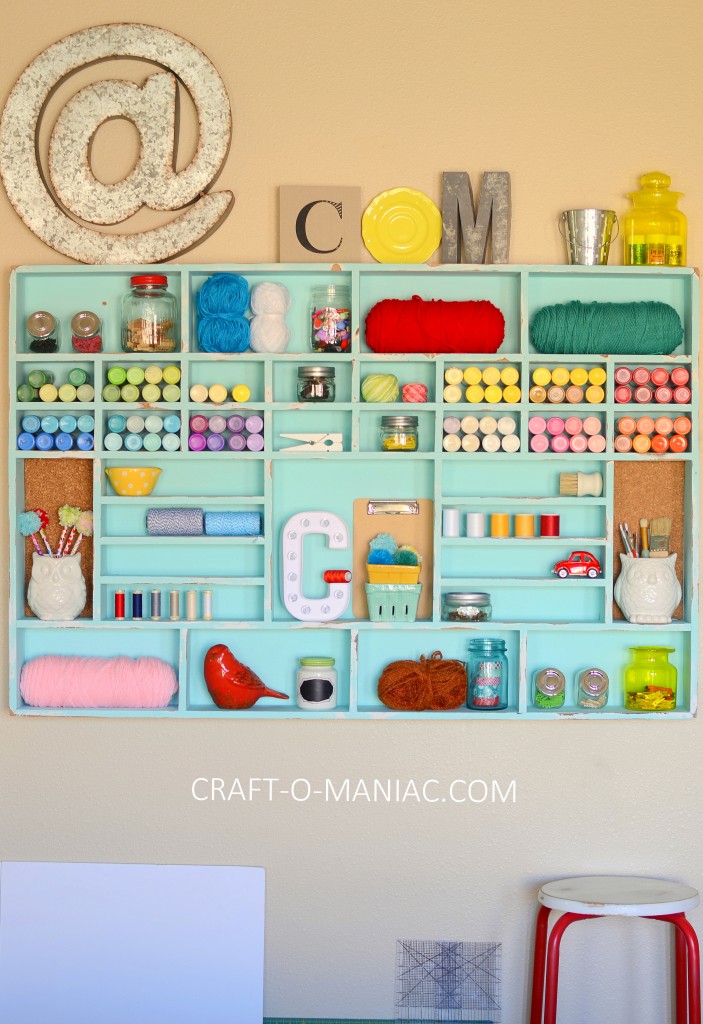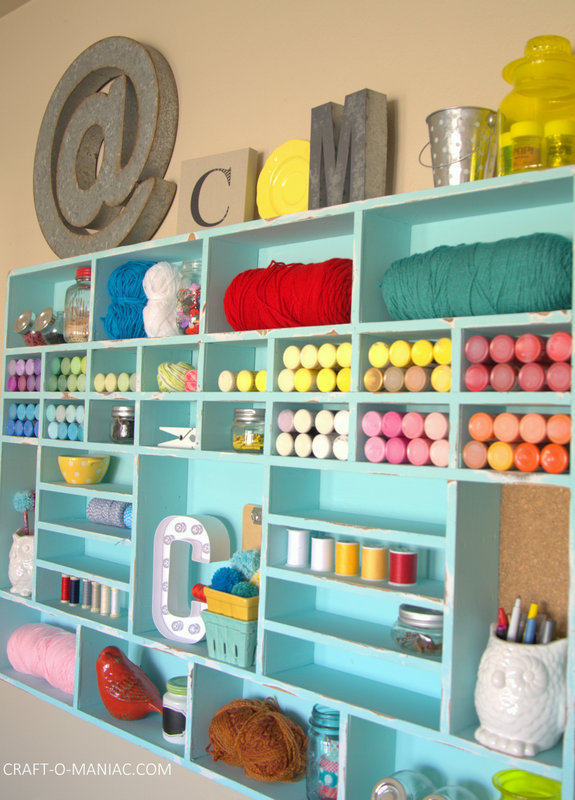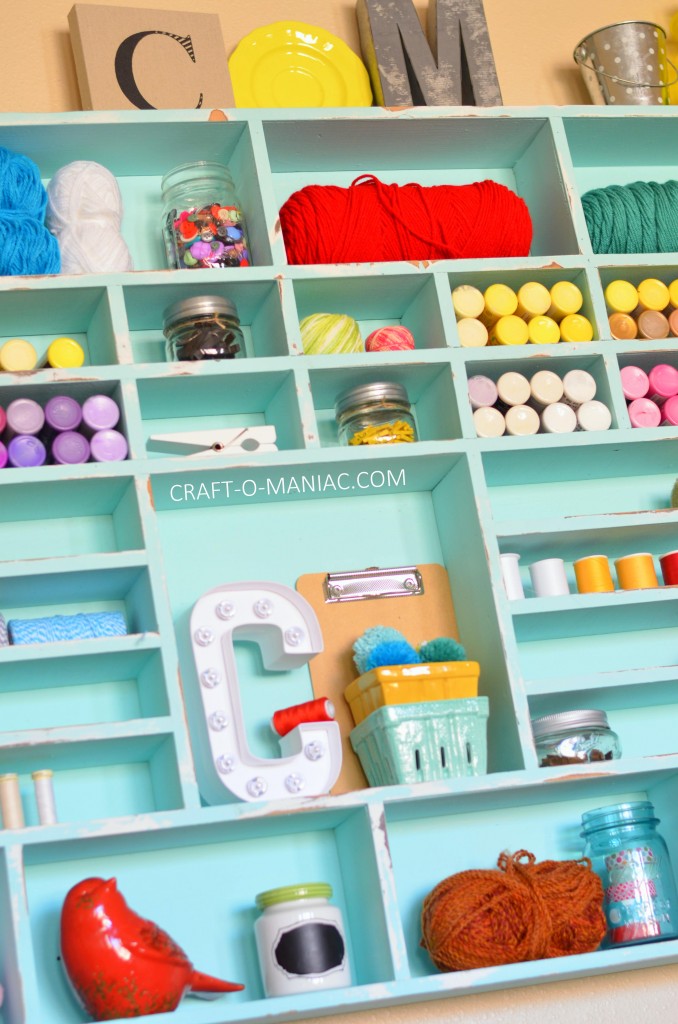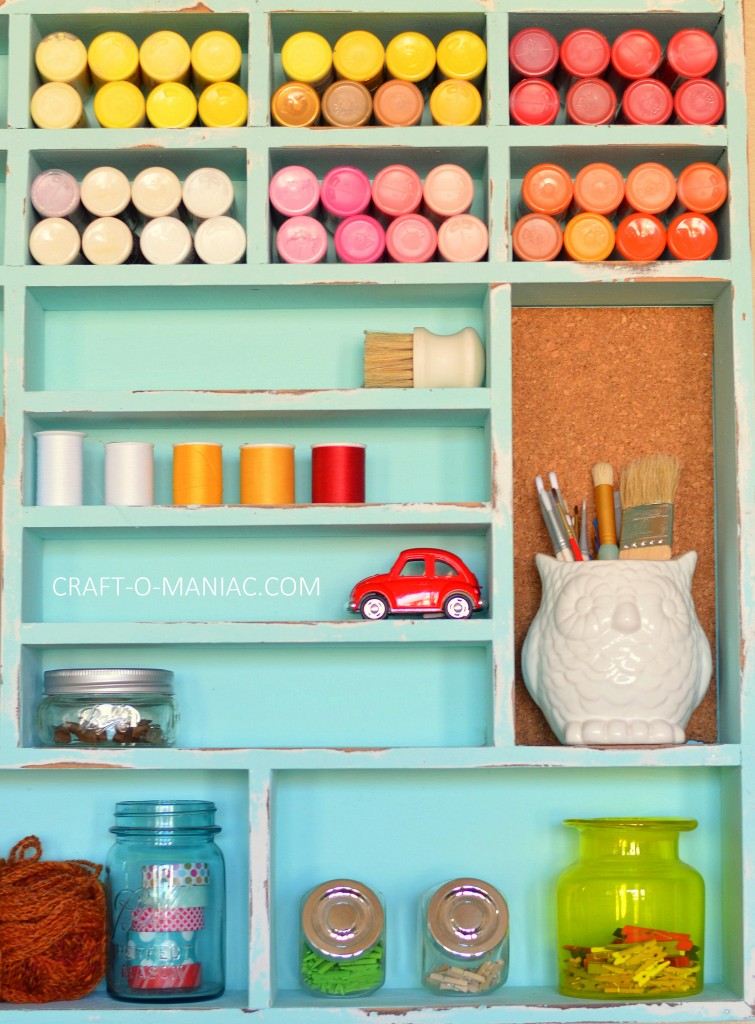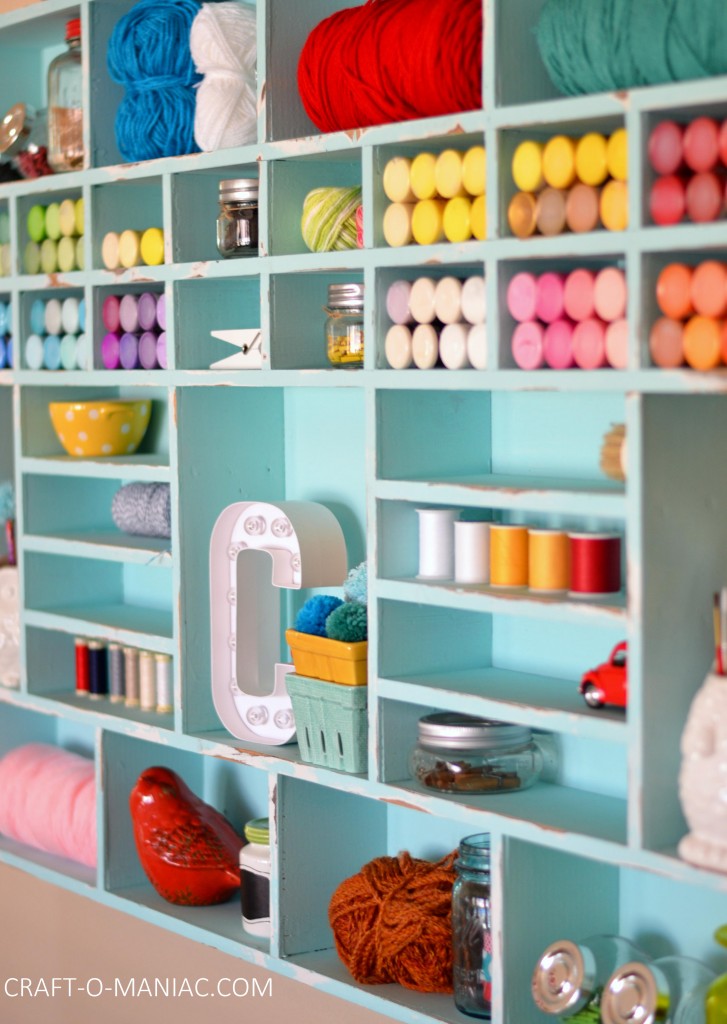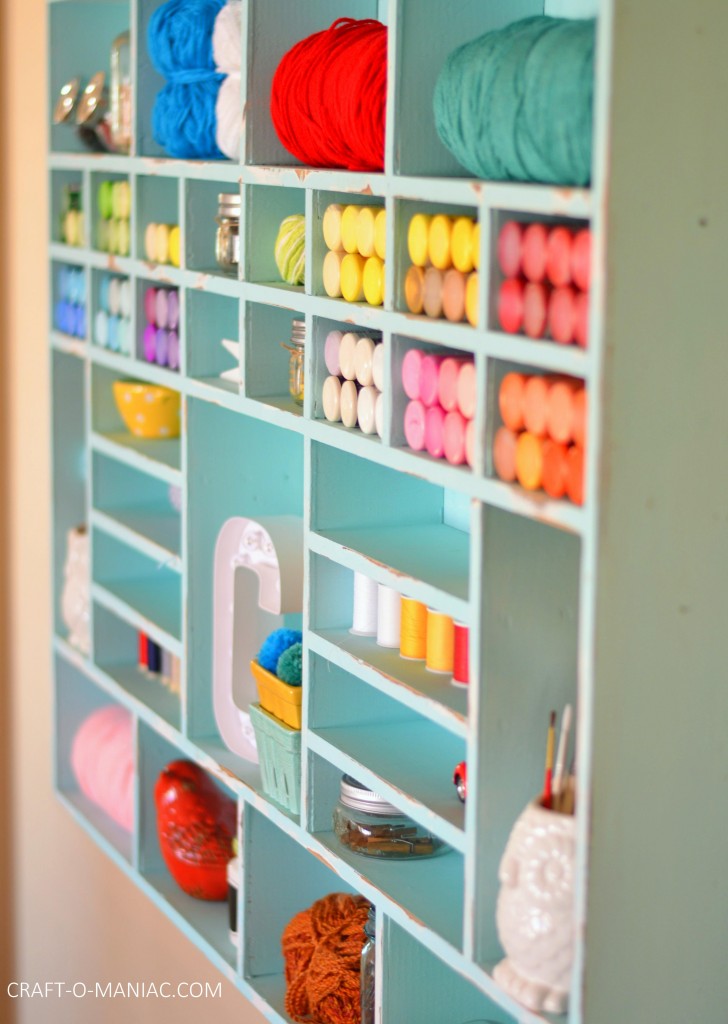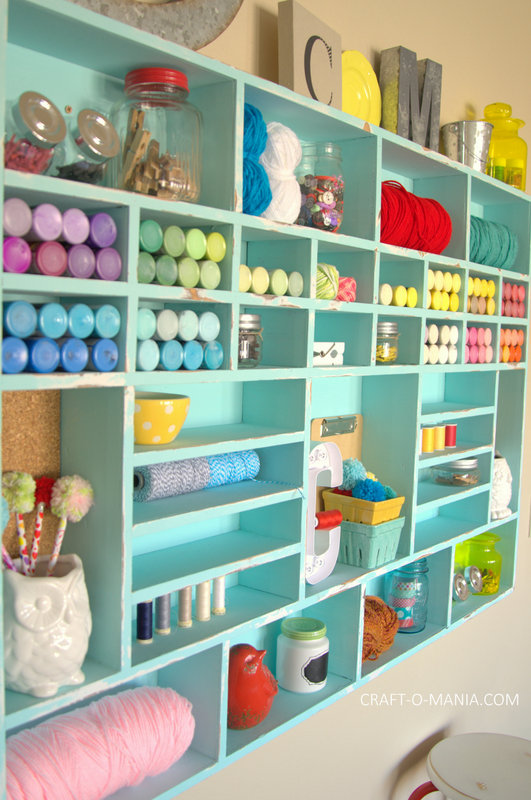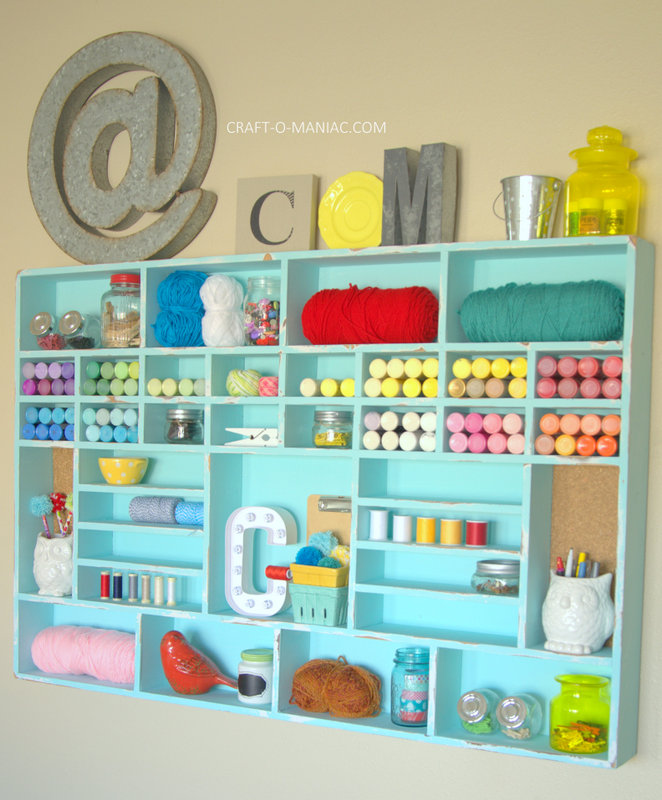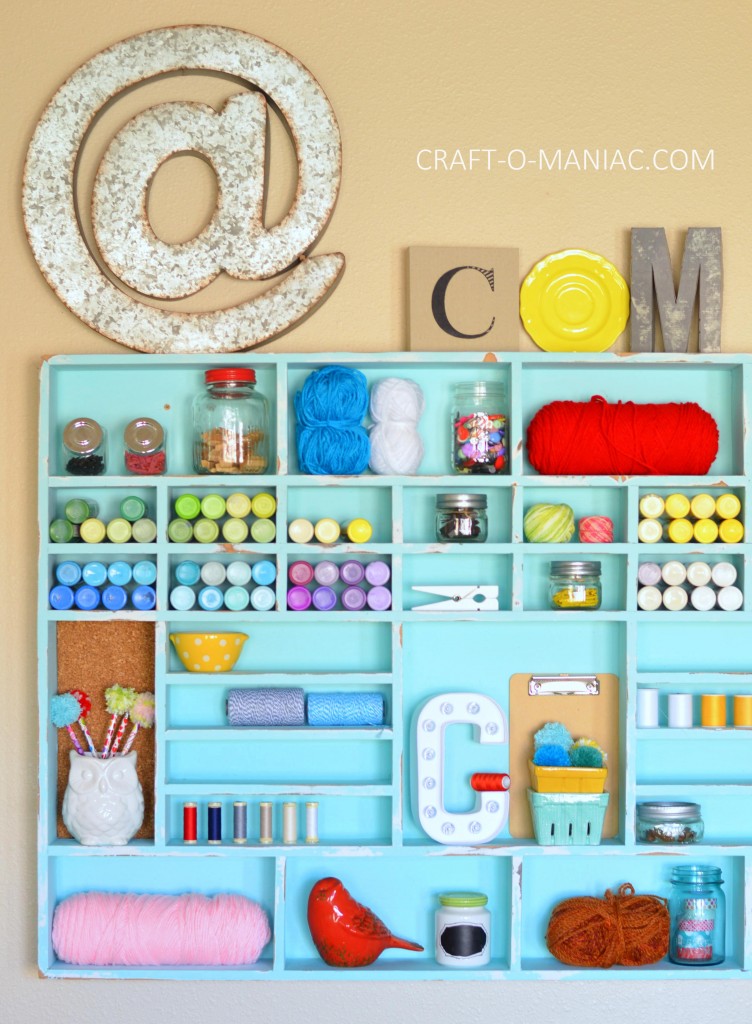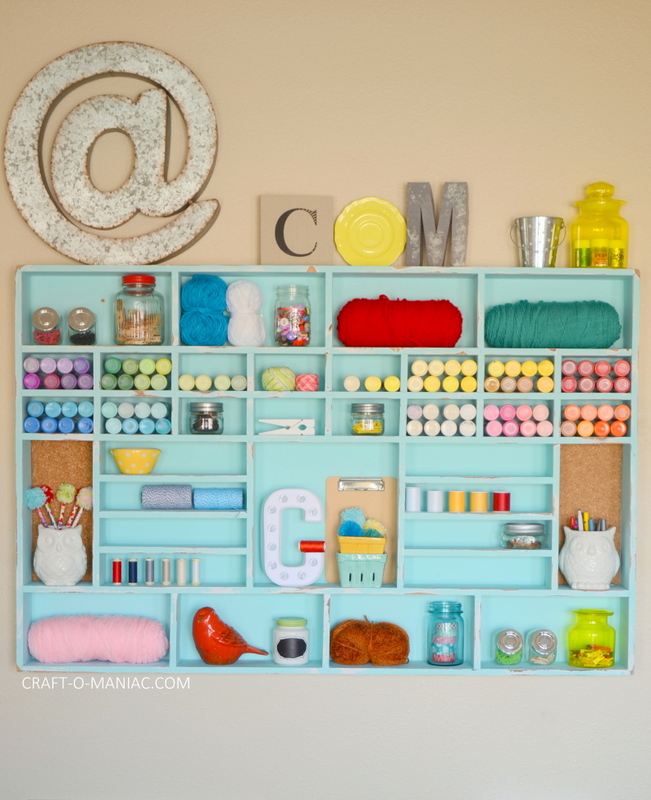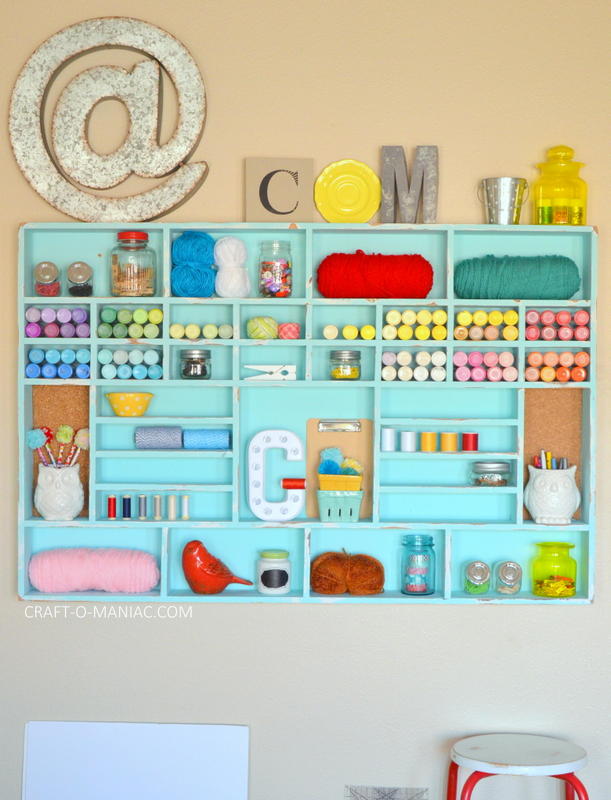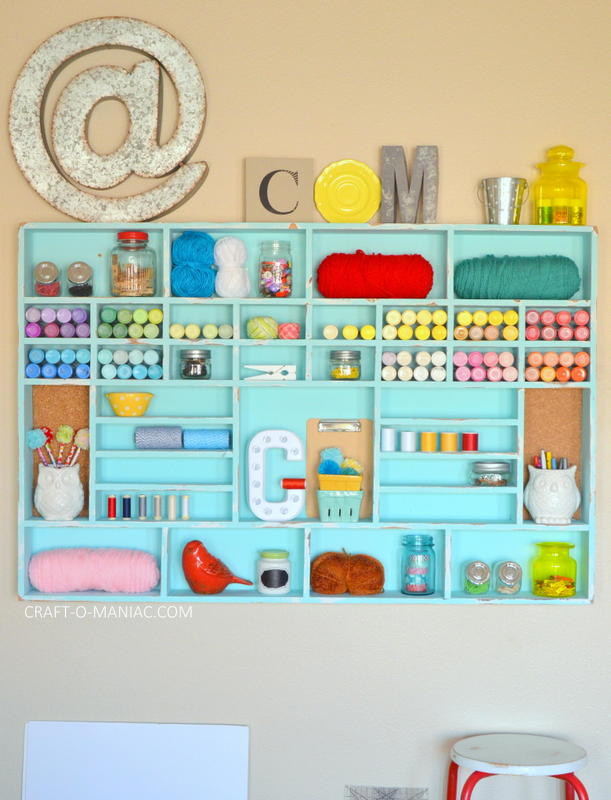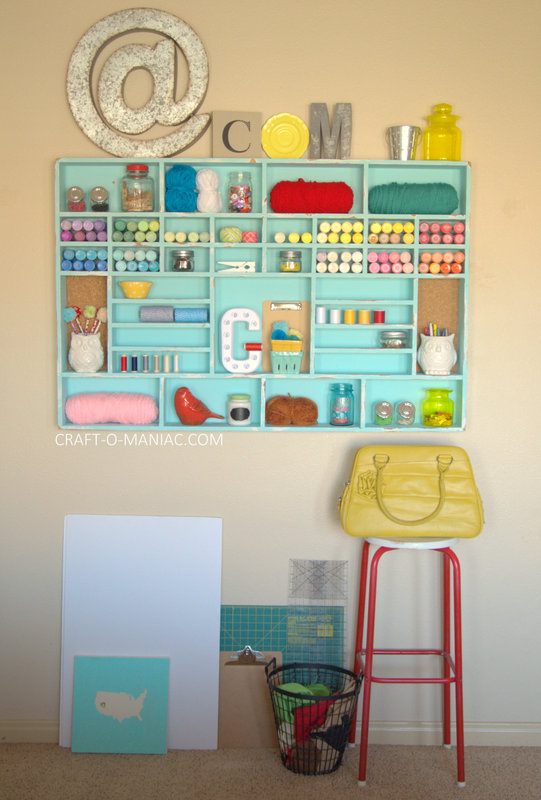 Also here is my Craft Peg Board Wall.
Thanks for visiting COM. I hope this helps you with your next organization, craft room, space, nook, or wall.
Hugs, jen