DIY Bunny Candy Jars
Hi guys,
Today I am sharing a super darling Easter project, DIY Bunny Candy Jars. These would be cute for your neighbor, or to take to the host of Easter Dinner. Best part I filled them with mini cadbury eggs.. because there the best! I also loved the chalky sort of color and texture of the mini cadbury eggs along with the chalk painted jars. YAY!
What You Need:
– Kerr, Ball, or any cleaned out clear jars
– Chalk powder
– Acrylic white paint
– sponge brush
-vinyl
– wire
– jewelry wire cutters
– white felt
-scissors
– hot glue gun
– cadbury eggs
– white yarn, or white medium sized pom poms.
How To:
I started first by folding my felt in half and eyeballing ear shapes, and then cut four of them. Set them aside. Next follow the instructions on your chalk powder and mix up your paint. Next I used the bottom of  a cup and traced a circle on the back of some vinyl. I cut out the vinyl circles out, and then at the bottom of each circle cut a straight line across, so that they would fit the bottom of the jars (see images). Next I flipped the jars over and started painting. I did about 3 coats. I was not perfect at this step, chalk paint is pretty forgiving and I wanted it to look a bit rustic anyway. Next I took three pieces of cut wire and wrapped them around the neck of the jar, just under the lid and twisted them in the center twice. For the bunny ears, I took some cut to size wire, applied some hot glue to the bottom of the bunny ears, and then folded the bottom piece of the felt over the wire and held it in place. Then I took the hot glued wire piece, I added more glue to the underneath piece of it, and glued it to the lid. Making sure to hold it in place for a few seconds, so that the ears are nice and up right. I then removed the vinyl from the dried painted jars, and filled the jars with eggs. Next I made my pom pom yarn tails, and you can find a tutorial video tutorial below. I hot glued on the peter cotton tails and was done.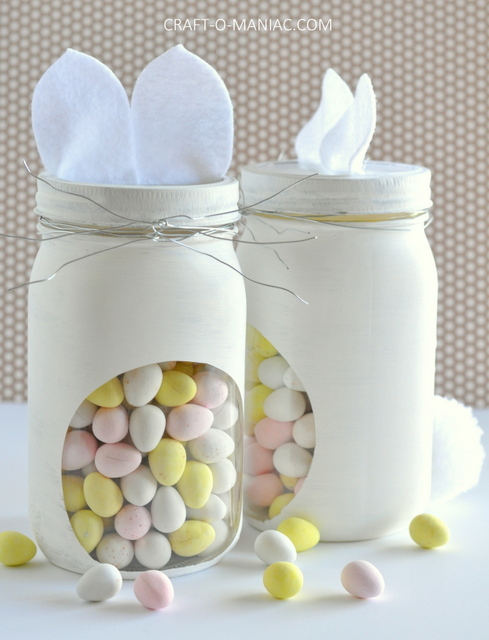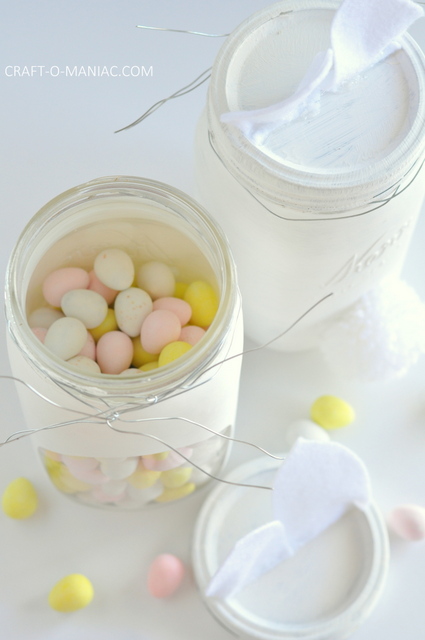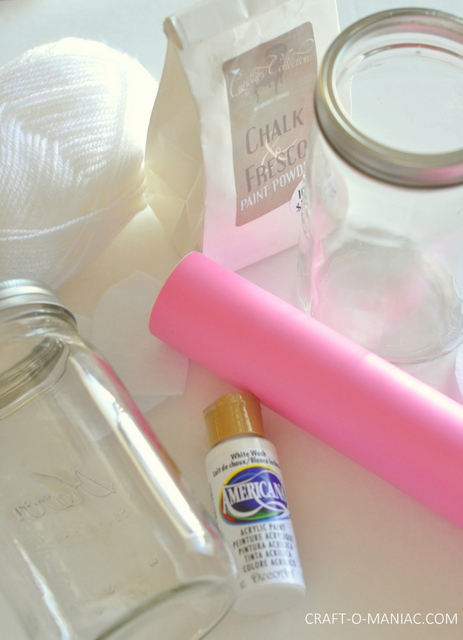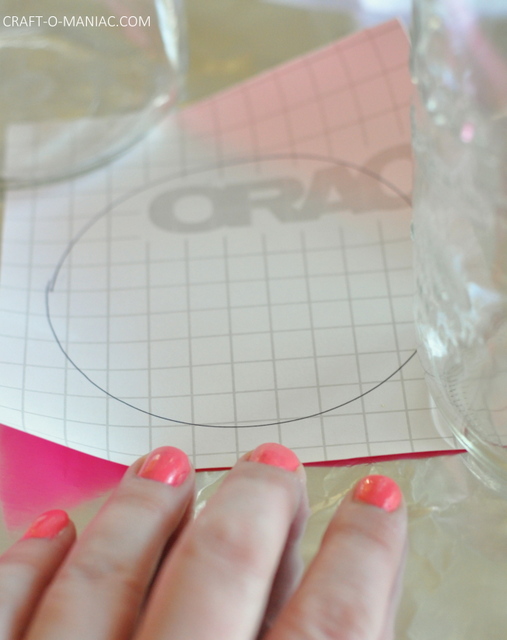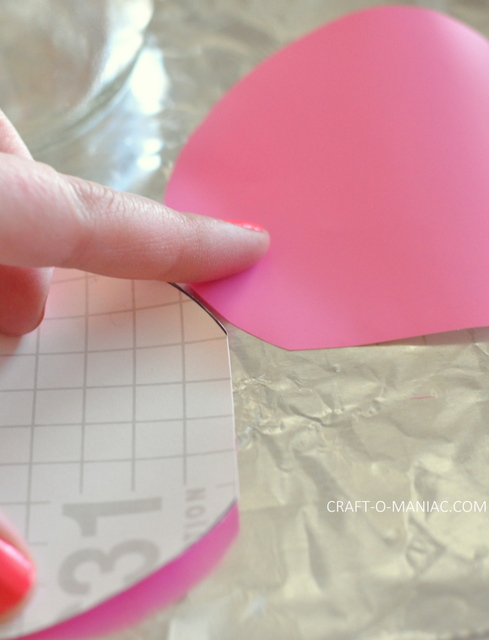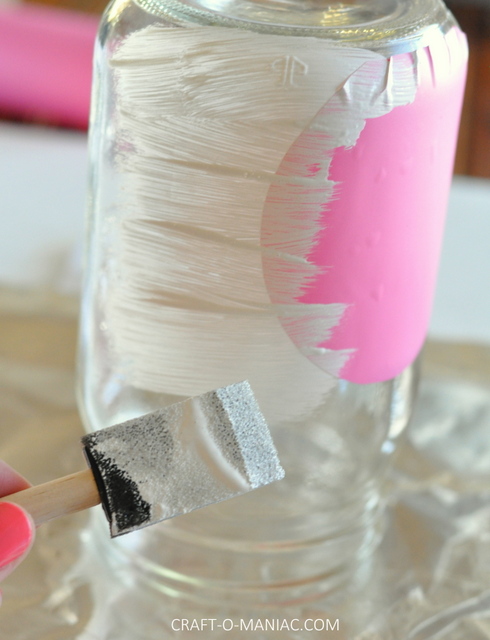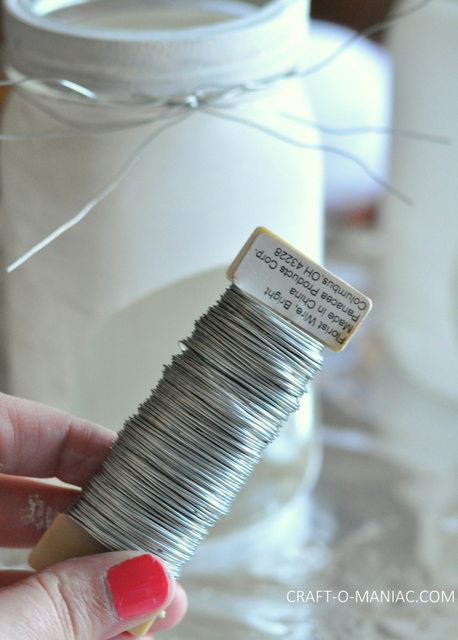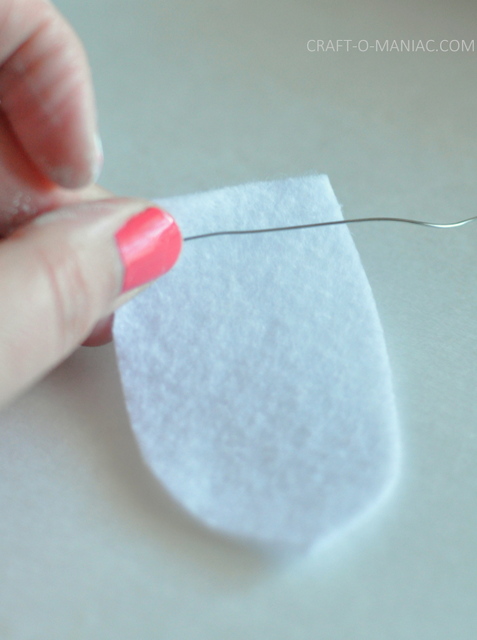 Video Tutorial for the yarn pom poms aka tails. Here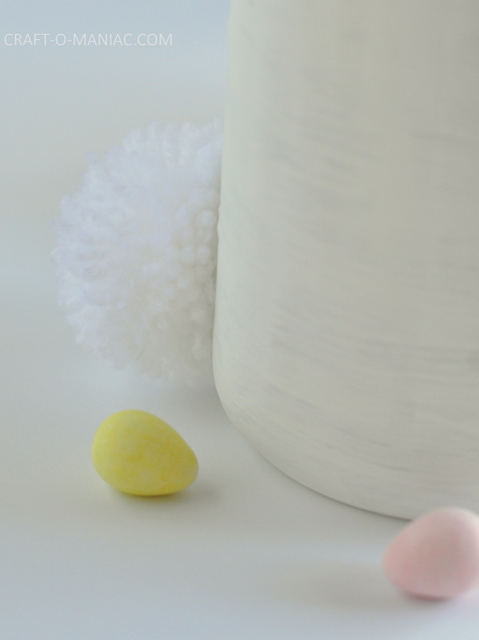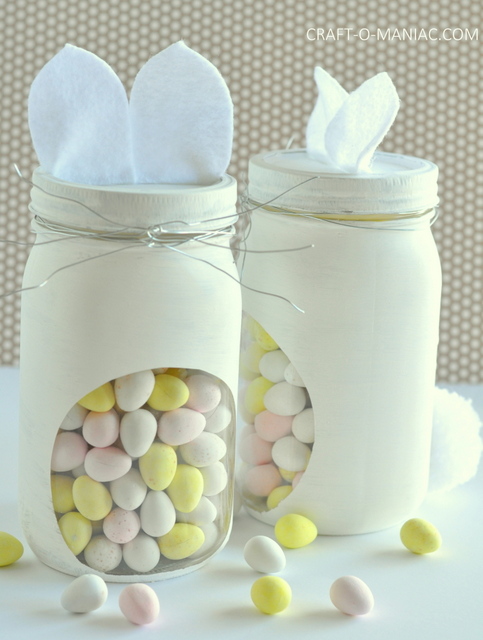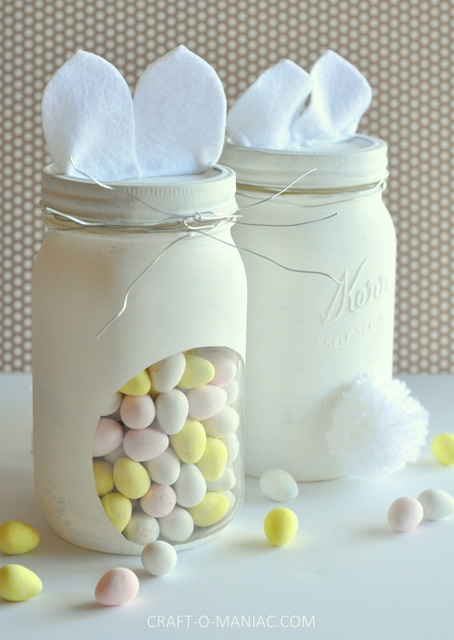 I think they turned out pretty darn sweet… no pun.
For more Easter DIY's
check out these DIY Easter Stenciled Favor Bags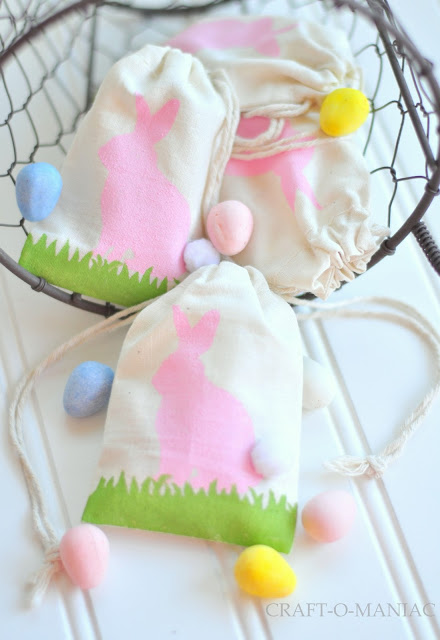 Or these cute and funny "Snowball" Bunny Bum Cupcakes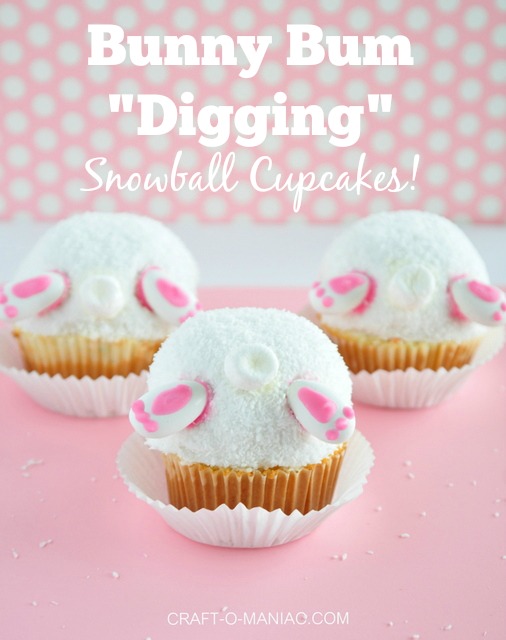 Its never to early to start creating or planning. wink.
xo jen