Valentine Wall and Piano Top Decor
Hi friends, YAY! I am excited to share my Valentine Wall and Piano Top Decor. I don't have a mantel so piano top acts as my mantel, and that is just fine. I just added a bunch of heart DIY Crafts I made, some gold vinyl and some other little touches. The colors are kinda Valentine Chic. If you have any questions about anything specific, please leave me a comment and I will reply. Lets take a look at my Valentine Decor.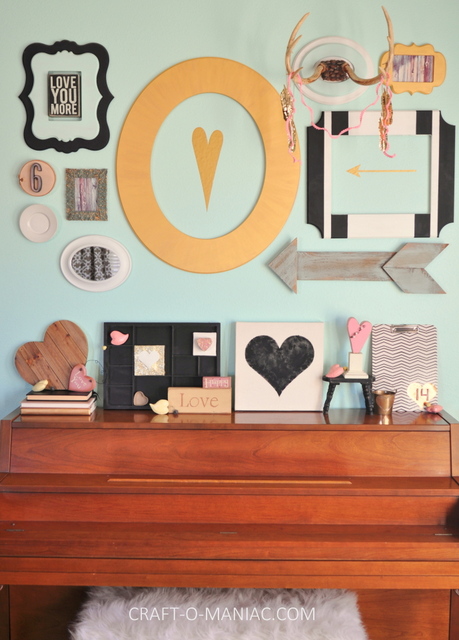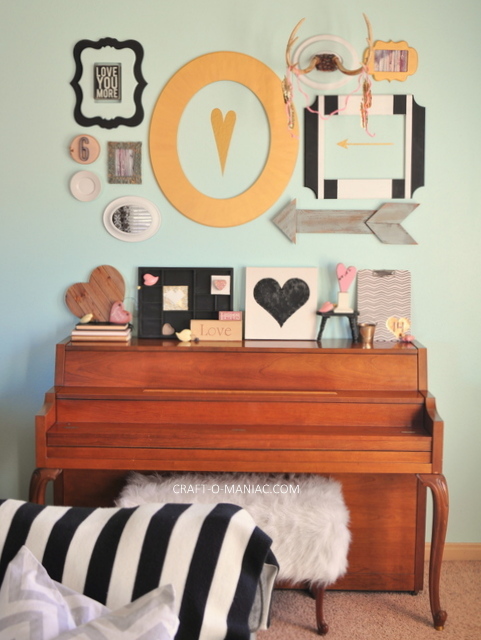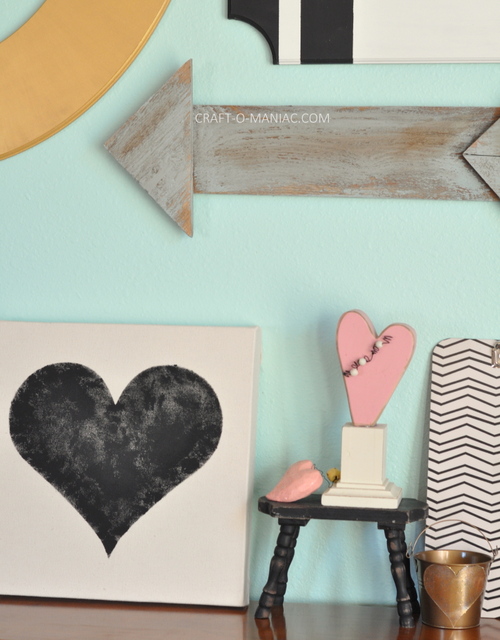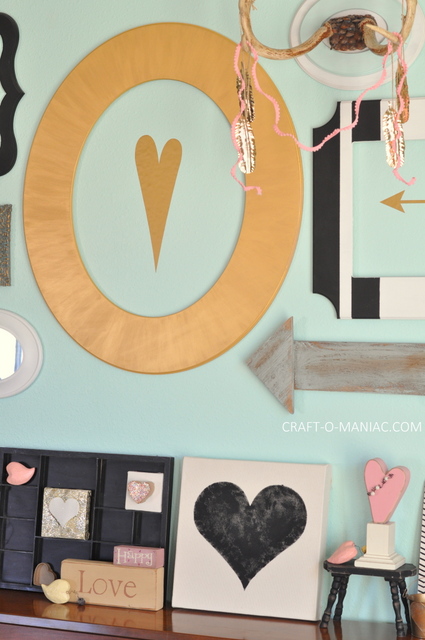 The large canvas is from Canvas Corp. and I stenciled on the large black heart.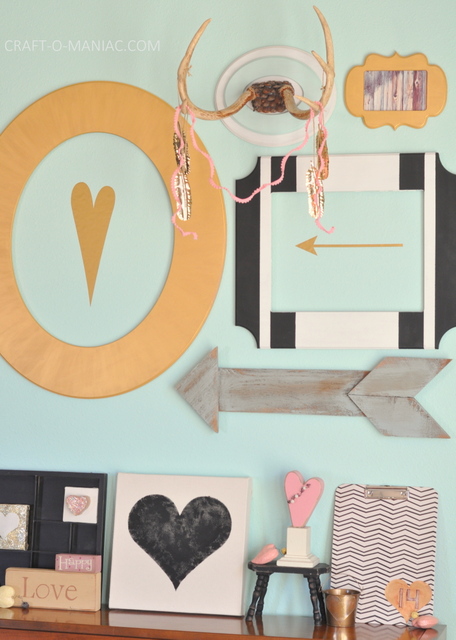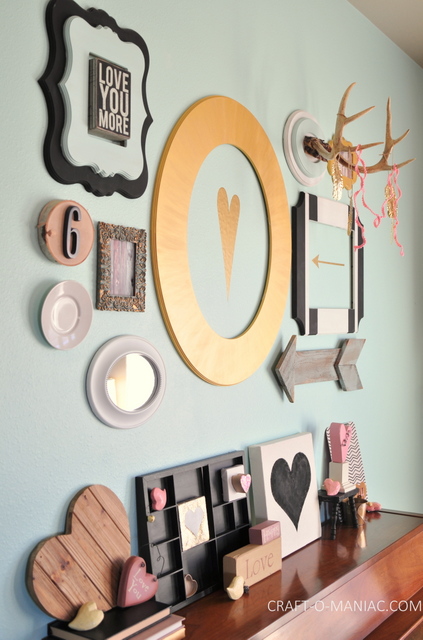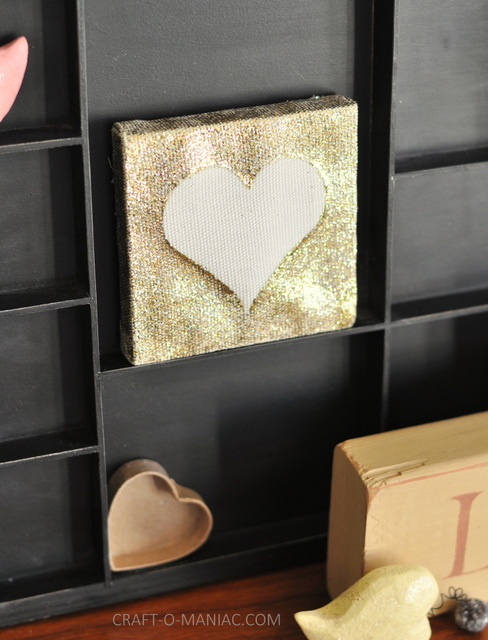 The wood heart was purchased at JOANNS last year, and I stained it.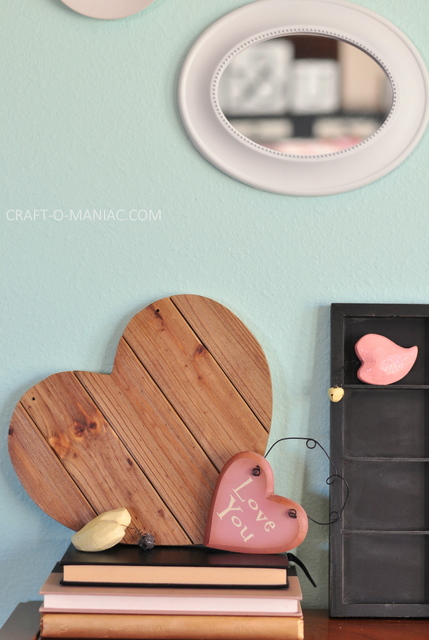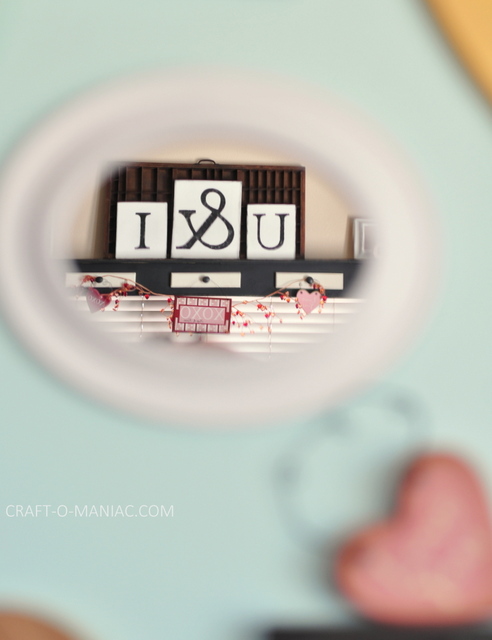 The smaller canvases are also from Canvas Corp. I cut out a heart for the gold one, held the heart in place with some glue dots, and then painted over it with gold acrylic paint. Once it was dry I removed the paper. For the smaller canvas I glued down an upside down paper mache heart, and added gold and pink glitter paint to the top.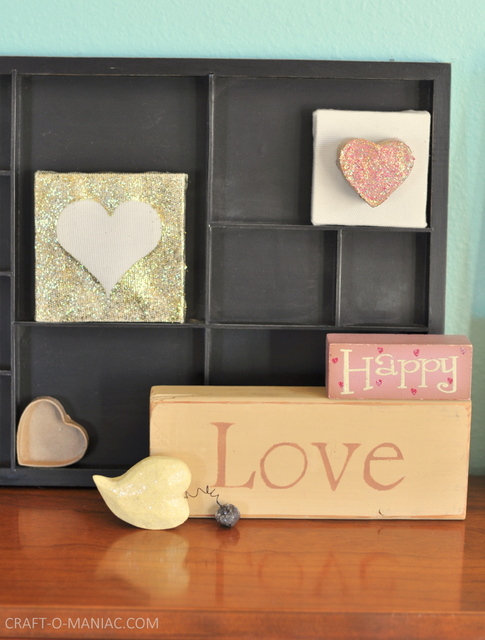 The clipboard was from Targets $1.00-$3.00 dollar spot and I just cut out a heart from gold paper, added some gold sparkle paint and added the 14 chipboard to it.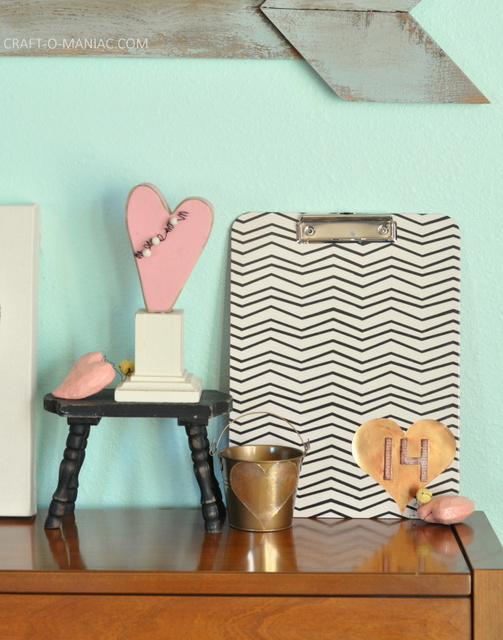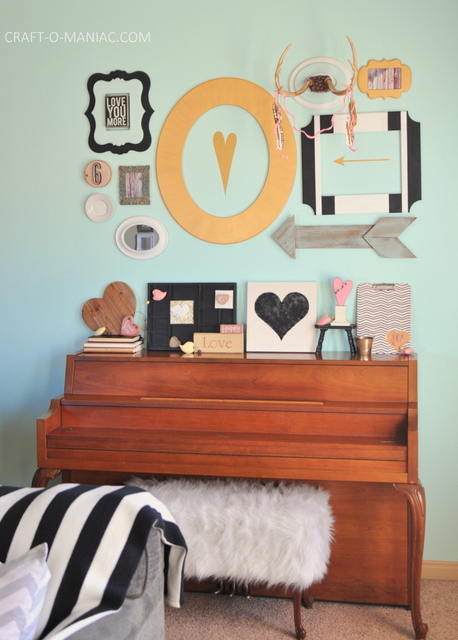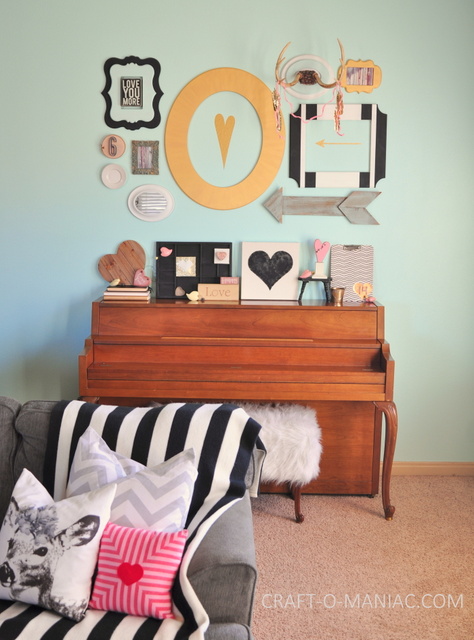 I love it and puffy heart it very much.
You can check out this Paper Heart Specimen Art Here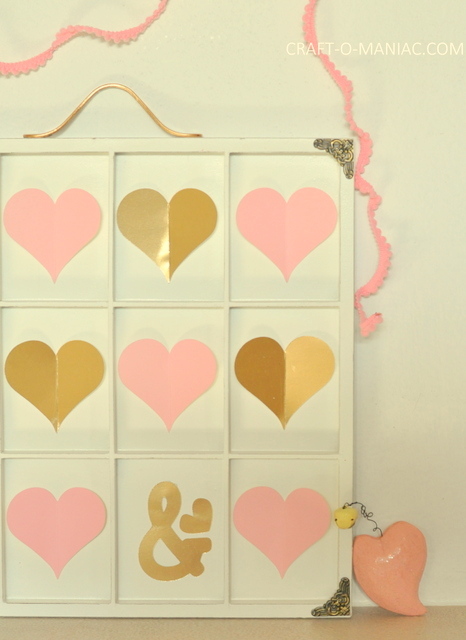 Thanks for stopping in friends, I love hearing from you too.
xo
jen