DIY Paper Layered Heart
Hi friends today I am sharing a simple and cute paper craft, this DIY Paper Layered Heart. I had the help making this cute heart with some great supplies from excel blades.  The mats are great, they don't even show the cut marks from using the retractable blades. Plus the mats have this nice thickness and padding to them. I would say they are the nicest mats I have ever used to work with. I also love their scissors and their excel blades. The blades cut nice and smoothly on the mats and the blades have this really nice cushion padding to them, so the grip is very comfortable.
---
Supplies:
– retractable blade or scissors
– cutting mat
– favorite card stock paper
– glue stick
– clipboard (optional)
– heart shaped stencil
How To:
I cut out a heart from my Cricut and used the heart template as my main piece and guide for the cut strips of craft paper. I cut a bunch of card stock paper strips with my excel blade. I flipped over my heart stencil and started layering and gluing my paper strips down. Once I was done I used some 3-D stickers to raise the heart piece and then I placed it on a clipboard. Super easy. This paper heart craft would make for a darling Valentine card.
Lets take a look: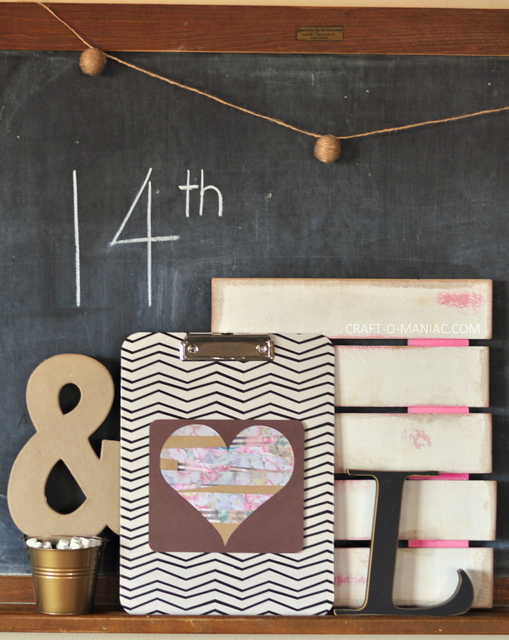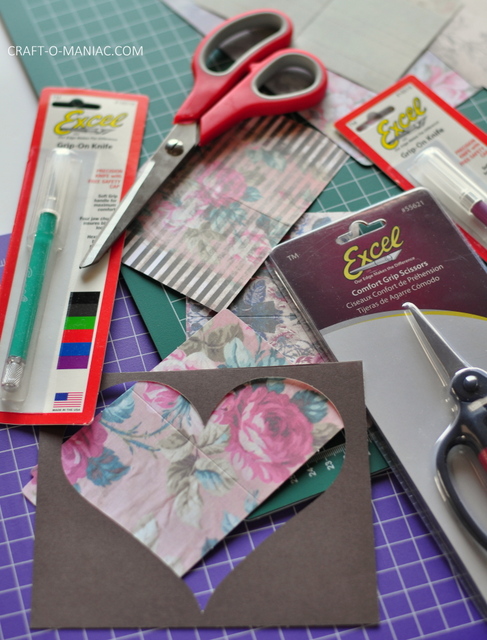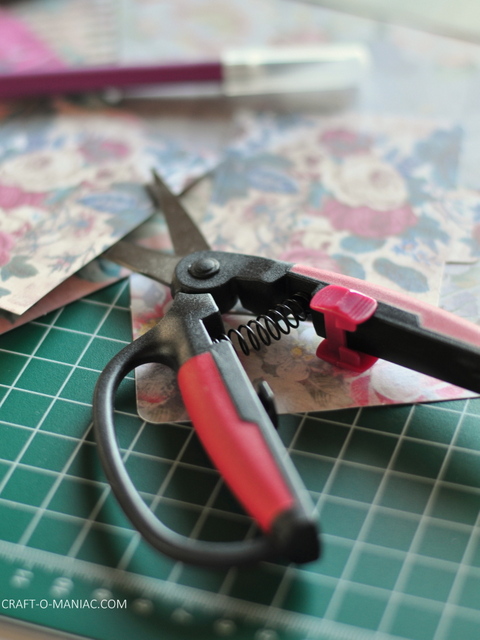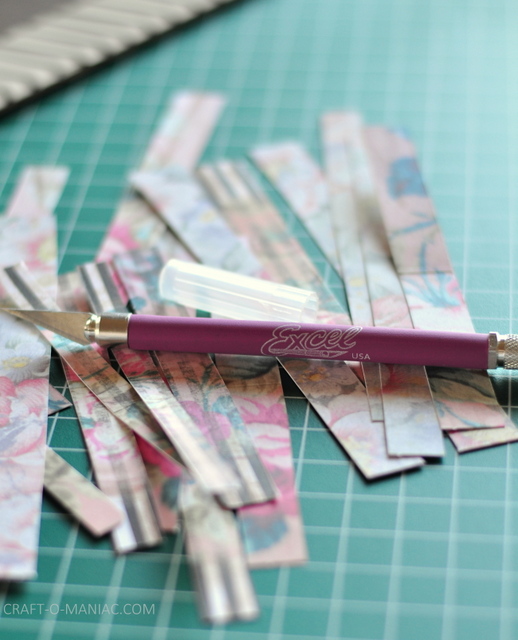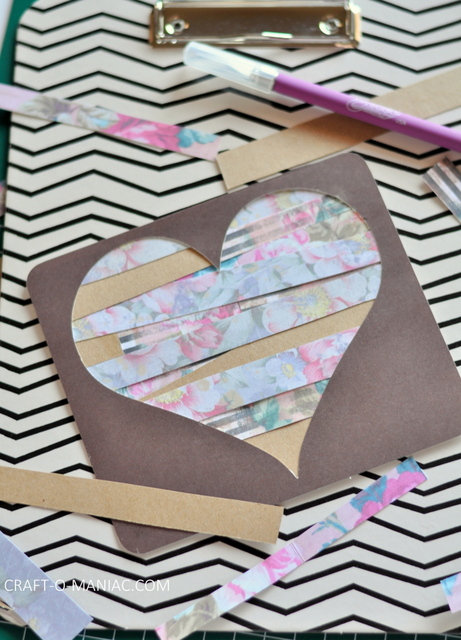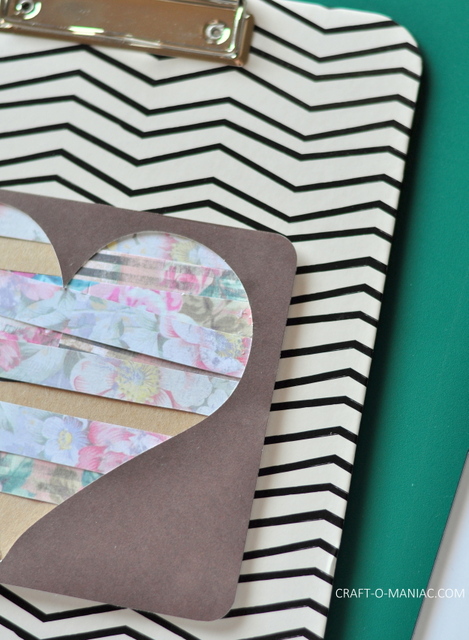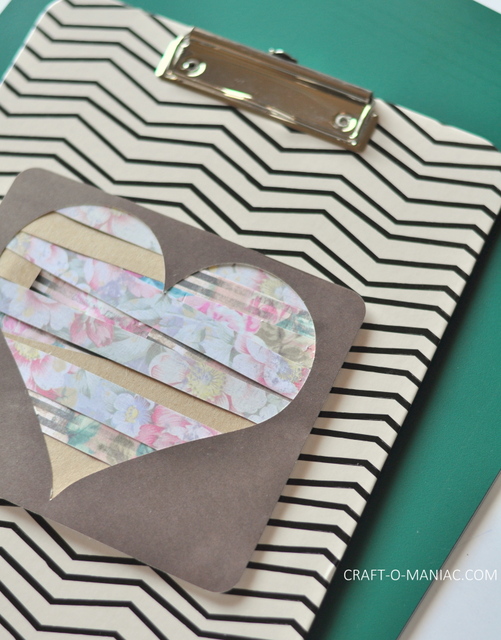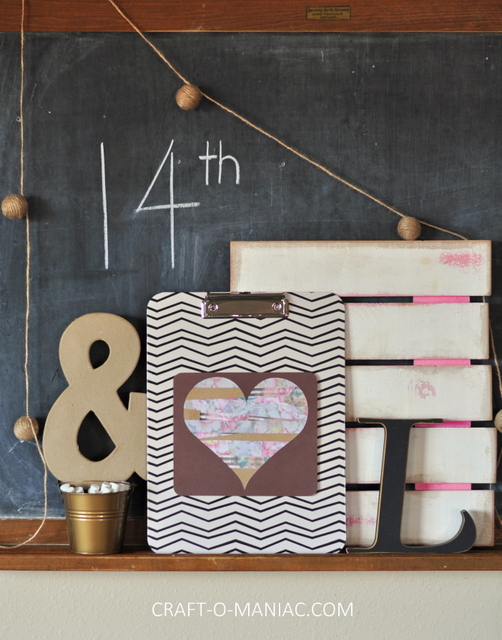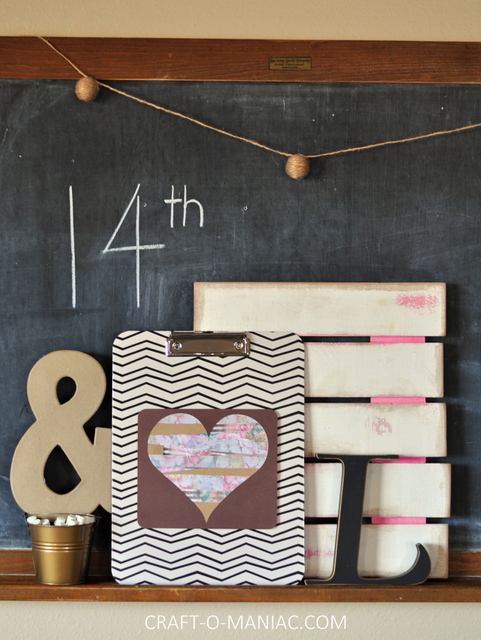 and you can view my Valentine Chic Decor |COM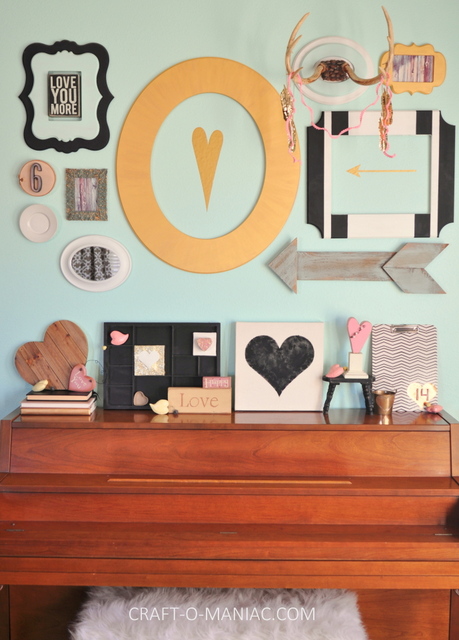 If you are looking to create with some nice and well made cutting tools I suggest checking out Excel Blades.
Thanks for stopping by COM today.
Hugs,
jen