3 Snazzy Accessories To Brighten up Your Home
Do you ever look around your home and feel like taking a sledgehammer to the walls? Rather than being an interior design masterpiece, your shabby shack would be enough to make
Handy Andy and Laurence Llewelyn-Bowen wake up in a cold sweat muttering about MDF. Whilst members of your social circle are rapidly climbing the residential ladder and moving into
dwellings fit for celebrities, your own gaff looks like Gordon the Tramp's holiday home. Even more depressingly, however, you simply don't have the funds to do tart up your tattered
habitat … … or so you may think.
Although ripping your home down and starting again is beyond your budget, brightening up your tired looking abode with a few well-placed accessories is well within reach. Here's how …
Pick Up Mats for Cool Cats
Gone are the days when the only mat worth having sat at your front door. These days, mats are a cost effective and eye-catching way to jazz up your frayed carpet or scuffed flooring, without breaking the bank. For something to suit all tastes – and the opportunity to design your own mat – check out The Mat Factory  who offer an unrivaled range of mats that are not only attention grabbing, but manufactured to the very highest standards.
Insert Greenery to the Scenery
You may not know it, but adding some plants into the interior design mix can offer a range of surprising benefits. Like what? Well, for starters, aside from looking good, plants can increase the
oxygen levels and refresh the air in your home. Additionally, if you work from home, studies have found that focus is increased in rooms containing plants, whilst other studies have shown plants in an office setting help decrease fatigue, colds, headaches and other flu-like symptoms.
Adding Art is Smart
We'd all love a genuine Mona Lisa or Las Meninas hanging on our living room wall, but unless your wallet is fatter than Donald Trump's, you'll have to settle for something decidedly less expensive. However, that's not to say you can't pick up a quality piece for a snip. One of the easiest ways to do this, like most things these days, is to scour the web for affordable
prints from well-known artists. To get you started, check out Etsy, Society 6, Deviant Art or Tiny Showcase for works that will blow your visitors' socks off. I also love a great gallery wall too, a collage of pictures or different fun things to hang on a wall. Although the tips above should be more than enough to get your started on the road from shabby to chic, it pays to remember that overhauling a tired home takes oodles of patience and perseverance –so hang in there, it's worth it …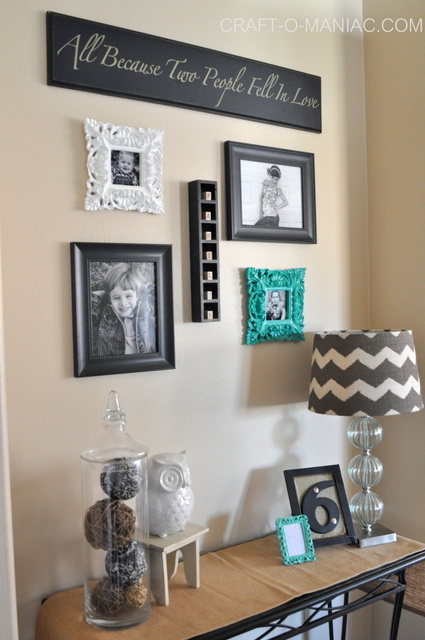 Gallery Wall Nook| COM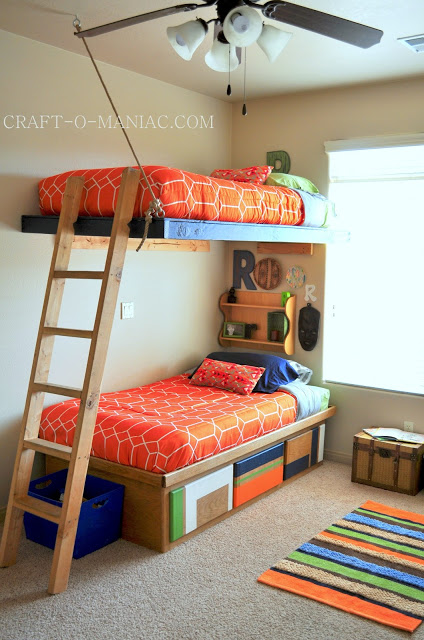 Boys Colorful Aztec Bedroom| COM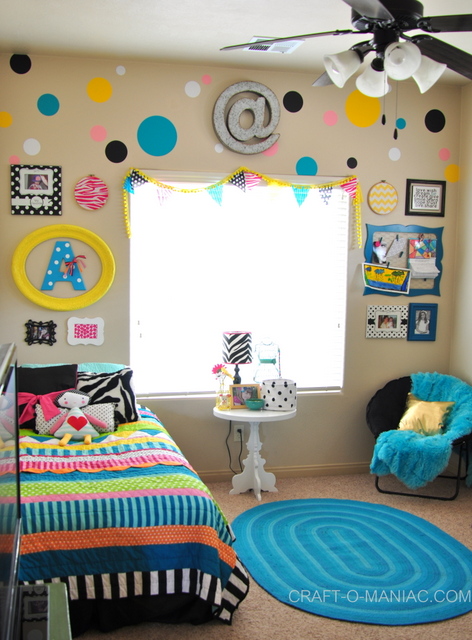 Colorful Little Girls Bedroom|COM
I hope these tips and ideas, with art, and rugs, and color help you on your next decorating adventure.
Thanks for the visit.
jen