It's never easy to put together a party with a theme, but when you want that theme to extend to the food, it's even harder. Today we are talking about Party Planning|Casino Themed Evening.  The popularity of online and social gaming has ensured that the casino party is now a common theme, as people dress as James Bond or his elegant female companion and try casino-inspired food and drinks. Not to mention how fun this theme would be for a Halloween gangster night. All the men dress up as mobsters and the woman as flapper girls, and host a casino night mobster party. Love it.
Well here are some recipes that will give your casino party a licence to thrill.
Poker Chip Cookies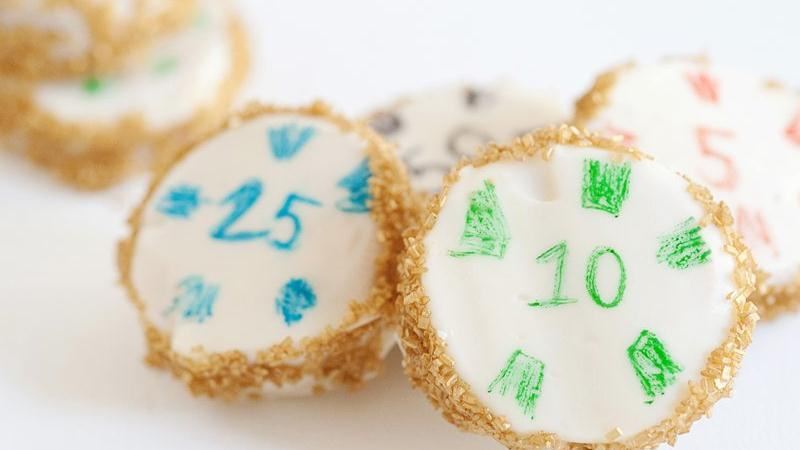 source link
here
These are ideal for any casino themed party and are straightforward to make. Take a waxed paper cookie sheet and melt some candy melts (the directions for this will be on their bag), before stirring oil in. Dip the sandwich cookies in this melted candy and remove the surplus, before leaving them on the sheet to dry for approximately 20 minutes. Use a brush to add corn syrup around the edges, and then roll these edges in sugar. Finally, use an edible marker to add poker chip numbers and then store in the fridge until your party. (full recipe
here
)Roulette Wheel CakeThis is a lot tougher to make, but makes a spectacular casino party centerpiece, and will be enjoyed by all ages. The cake should be about 12" and placed on a cake board of 14" (flavor is up to you). You then need to divide it up into red and black partitions (actual roulette wheels have 37, but approximately 26 might work better) and don't forget the rim of green ones! If you're worrying that you will be questioned as to what they mean, no worries you can find out more 
www.androidcasino.com.au
 If you want you can make three thinner cakes, to be stacked on each other, using butter-cream or marzipan to hold them together. Use white icing to cover the finished cake and then an icing gun to add details like the numbers, if you have a delicate hand! (full directions and recipe
here
)There is no doubt that organizing a casino party can be a tad stressful, but you are guaranteed to be a hit if you provide either of these treats at your next one.Below are a few other casino gaming treat ideas.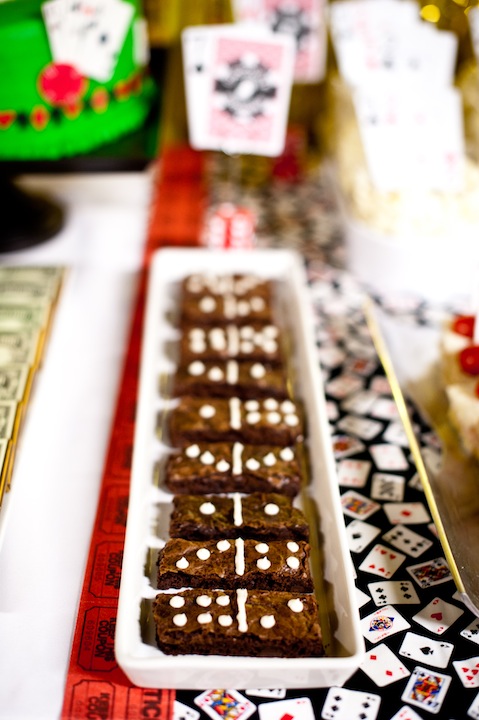 Photo source here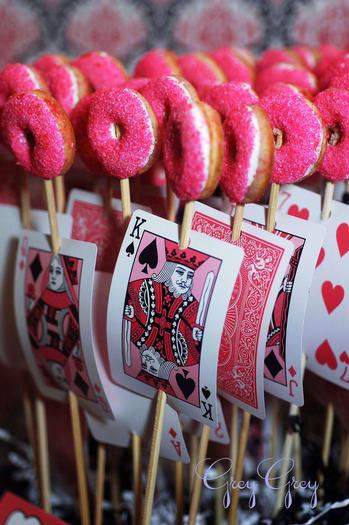 Photo source here
Have fun planning your next casino, "Halloween"-mobster party.
jen